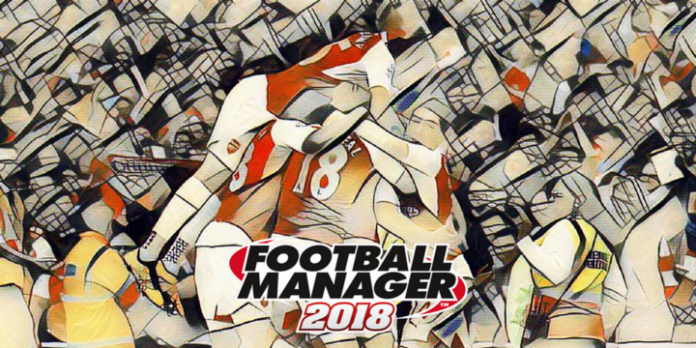 We're still in the title race but christ, that defeat to Manchester United was bleak. We were absolutely awful and Kolasinac is really rattling me up at the moment, I have no idea why he's trying to kill everyone. If PSG come in for him again, I'll carry him there myself.
There's two weeks to collect ourselves before the Premier League clash with Burnley and our run of games is more favourable. Thankfully, we can welcome Mustafi back to action. Does it matter? No, we're behind after 33 seconds. Xhaka, fortunately, swiftly equalises and saves me from a heart attack.
An own-goal puts us in front and Alex Iwobi then nets his tenth of the season, before Chris Wood pulls one back. Zivkovic then gets our fourth, Giroud scores a penalty and Holding chips in so attacking wise it's good, it's just the defence where we have problems- and massive ones at that.
For that reason, a trip to the San Siro isn't exactly what I want next. Win and we qualify, lose and there is still work to be done. Icardi gives them the lead and Vietto then doubles it. I change things at the break but Luan makes it three. My team is broken, I'm not sure what the fix is. The biggest damage may well be our goal difference- and losing Xhaka to a red card.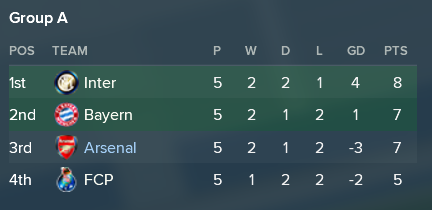 Something needs to change and my gut is telling me to drop Cech. It's perhaps harsh but we have a very good young goalkeeper and the veteran hasn't really be holding himself in the best of light. I can't even recall our last clean sheet. It may be over though in Europe, as we have a crucial finale against Bayern Munich of all teams.
I'm also looking at defensive upgrades, as beyond Koscielny & Mustafi we're quite short centrally. Holding, Chambers and Ajer are all a tier below elite and we need that third option, so the £60m the board have given me for January will likely be used to sign a new top-class centre-back.
Anyway, Liverpool is our priority right now. They're one of many clubs involved in the very tight title race, so I'd love to get a win. We start positively, with Koscielny heading home, but Sadio Mane equalises early in the second-half and then tucks home again. Zivkovic pulls us level late on and then Koscileny nets his second. I'm still sweating, right up until Giroud makes it 4-2. Mane then scores again but so does Giroud. Another thriller.
The win is significant but 5-3 shows I'm right with my assessments. We're spectacular in attack but our defence isn't just leaking, there's a huge hole in the roof. Behind the scenes, I'm exploring a few potential fixes- but the FFP regulations show we're going to fall short of the wage rise rules. Clearly, it's time to dust my calculator and work on a fix.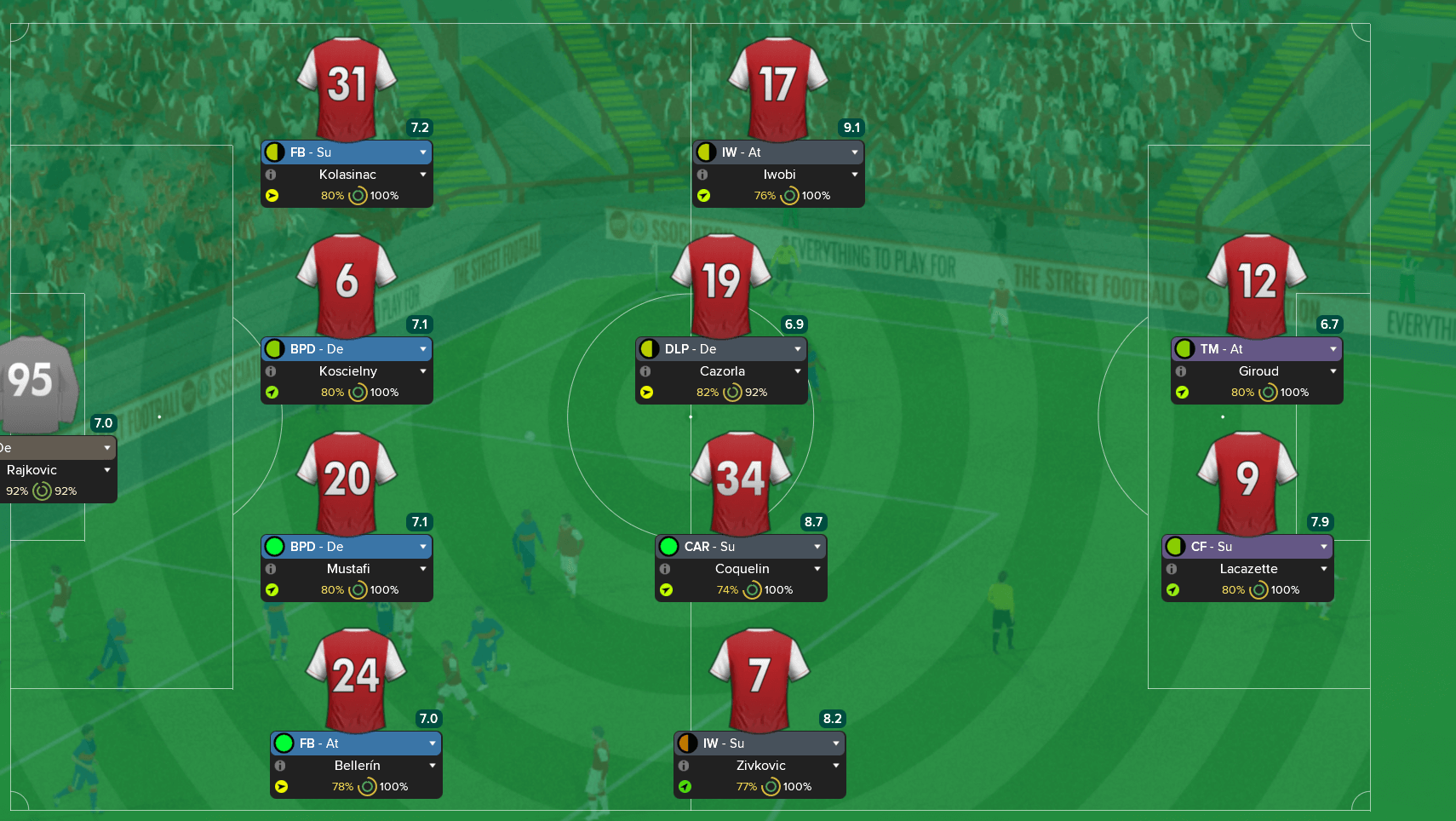 It's time for the biggest test of my managerial career, a must win game against Bayern Munich. Not even a draw is good enough, so we're certainly up against it. We go with 4-4-2 and I hope having Giroud & Lacazette up top will help, whilst a flat midfield four could aid us defensively.
After 12 minutes, Coquelin gives us the lead and my heart is racing. It races more when Iwobi doubles the advantage just before the break. Keep your heads boys, play it simple. Don't try to force it, just play around the back and oh, ok, score. Lacazette, you are my favourite person ever.
When he gets his second, I'm definitely out of superlatives. I don't even care that Kasper Dolberg gets a consolation, we're thrashing one of the favourites for the Champions League, sending them back to Bavaria with their tail tucked between their legs. HOW DOES IT FEEL!? I scream at the visiting supporters, as Fekir smashes home our fifth of the night.
Sure, it's one win. Sure, we made a mess of our qualification at times but hell, I enjoyed that. In the other game, Porto beat Inter which means we top the group and Bayern don't even get Europa League football. Revenge has never tasted so sweet.