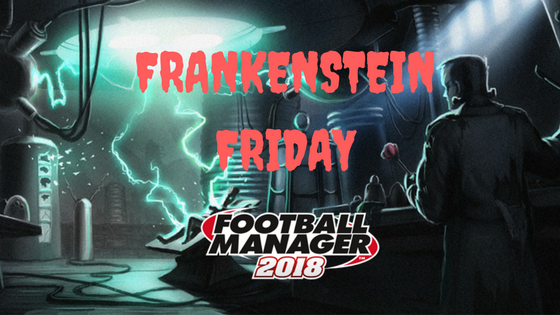 Webster's Dictionary defines an experiment as…
"an operation or procedure carried out under controlled conditions in order to discover an unknown effect or law, to test or establish a hypothesis, or to illustrate a known law"
Following on from the success of last week's Old Firm experiment we have decided to Go East! The Asian football market is a growing attraction awash with precious stacks of cash. What if we boosted the bank balances of every top-flight club in Indonesia – after five seasons would we see them make their mark in World Football?
Money, Money, Money…
In order to facilitate this experiment, we've gone to the native currency of Indonesian Rupiah and boosted the bank balances of every top flight Indonesian club to a whopping Rp 100million! A significant investment in the local football scene, would the AI managers use this cash wisely to turn their fortunes on the continental and possibly world stage?
The lay of the land
It's always important in experiments such as this to note the starting point of the league. As you can see it is Persib who are expected to lead the way at the outset.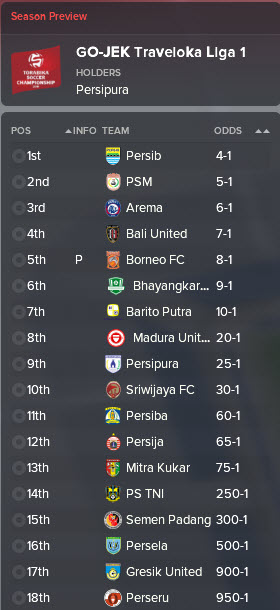 An Indonesian world?
After 5 seasons we can see that the domestic league has been dominated by Persib and Bali United in this colossal financial struggle.

As a sign of the vast wealth now available to Indonesian clubs, we see that the highest transfer fee paid domestically was an astonishing Rp. 2.25billion! Wow!

It appears that this 'sugar daddying' has created a boom period in Indonesian football – just look at the turnover in the 2021/22 season for local clubs.

Sadly, though, it seems none of the Indonesian teams could break the top spots of the AFC Champions League – one suspects that this is down to some sort of funny business by the powers that be, keen to see the old powers remain at the top.
The butterfly effect
Despite the AFC insistence of resistance to change in their continental competitions, when I look further afield I am left in no doubt as to the change that Indonesia has inflicted on world football.
Some may say it is coincidental but I feel there is no smoke without fire – to me, it is obvious that the gravy train in Indonesia has led to money in world football going CRAZY. Just look at the transfer fees paid in the most recent season in World Football.

A conclusion
Maybe it is poor AI management, maybe flawed dynamics or maybe the conspiracy I alluded to but despite the wealth available Indonesia were not able to make a significant mark outside their own catchment area. Join us next week for another groundbreaking experiment!
Disclaimer: This experiment was run under controlled circumstances. Please replicate with due care and attention.