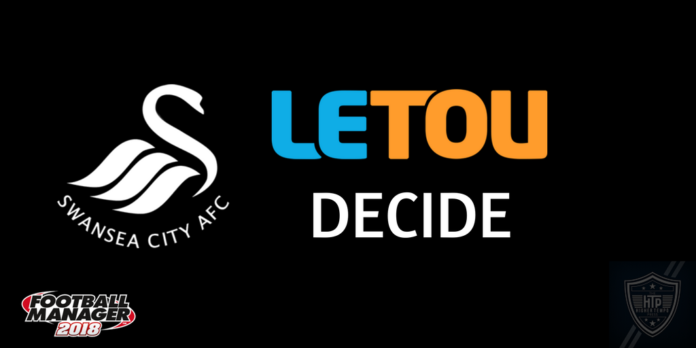 Time for the pre-match press conference and time to sort our tactics ready for tomorrow's game against Leicester!
Reporter: It's fair to say Swansea didn't have the best of times against Tottenham, so are you looking for a reaction from your players in this game?
Me: The whole team wants to bounce back with a win.
Reporter: A defeat here could see Swansea fall into the relegation zone, so how important is a positive result?
Me: That's a silly question. Have a think about it.
Reporter: History has shown that teams can generally stay in the Premier Division with 40 points. Is that the magic number for you and your team this season?
Me: I think it's too early to say to be sure. We don't know how things will go.
Reporter: Are you confident of reaching that target?
Me: I rate our chances highly. We know we're likely to be involved in the discussion but we've got the players to make a real go of staying up.
Reporter: Recent reports have suggested that you are keen on making Tammy Abraham's loan stay a permanent one. Are you prepared to go on record with your thoughts on the story?
Me: I won't be discussing any transfer stories today, sorry.
Reporter: Despite pre-season hopes of a top-half finish in the league, Leicester find themselves in 19th place in the Premier Division table. We're going to be in for a real relegation scrap here but are you confident of coming out on the winning side?
Me: I would rather focus on the game rather than needlessly discuss it.
Tactics
As with Tottenham, Leicester are likely to play a 4-4-2 as seen below.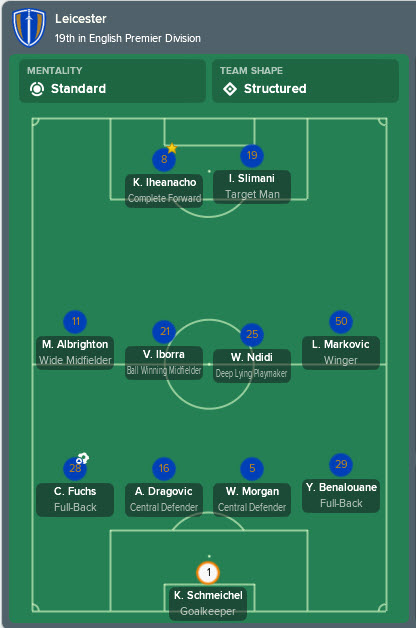 Since the plan for Tottenham so almost came off, we'll be playing the exact same way – a 3-5-2 system that forces the wingers central and closing down the central midfield at every chance we get.
Joins us tomorrow at TheHigherTempoPress Twitter from 2.40 for live coverage!