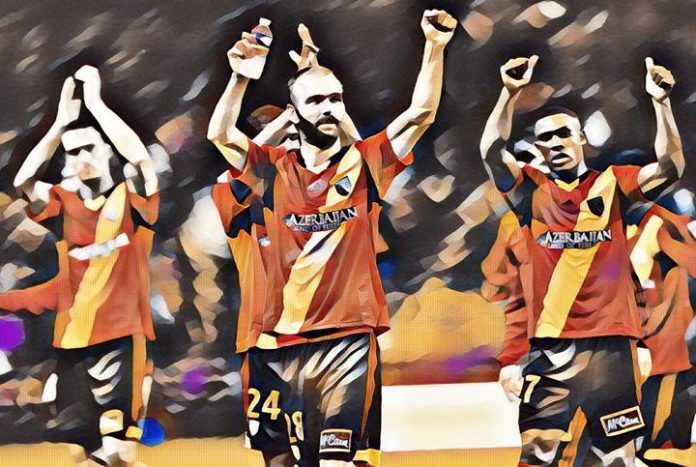 After the first international break of the season we surprisingly went into our next game as favourites. Our first game of the month saw us welcome 13th place Angers to our place. With Douchez not fully fit yet Pacheco stayed in goal for this one as Diony kept his place up top.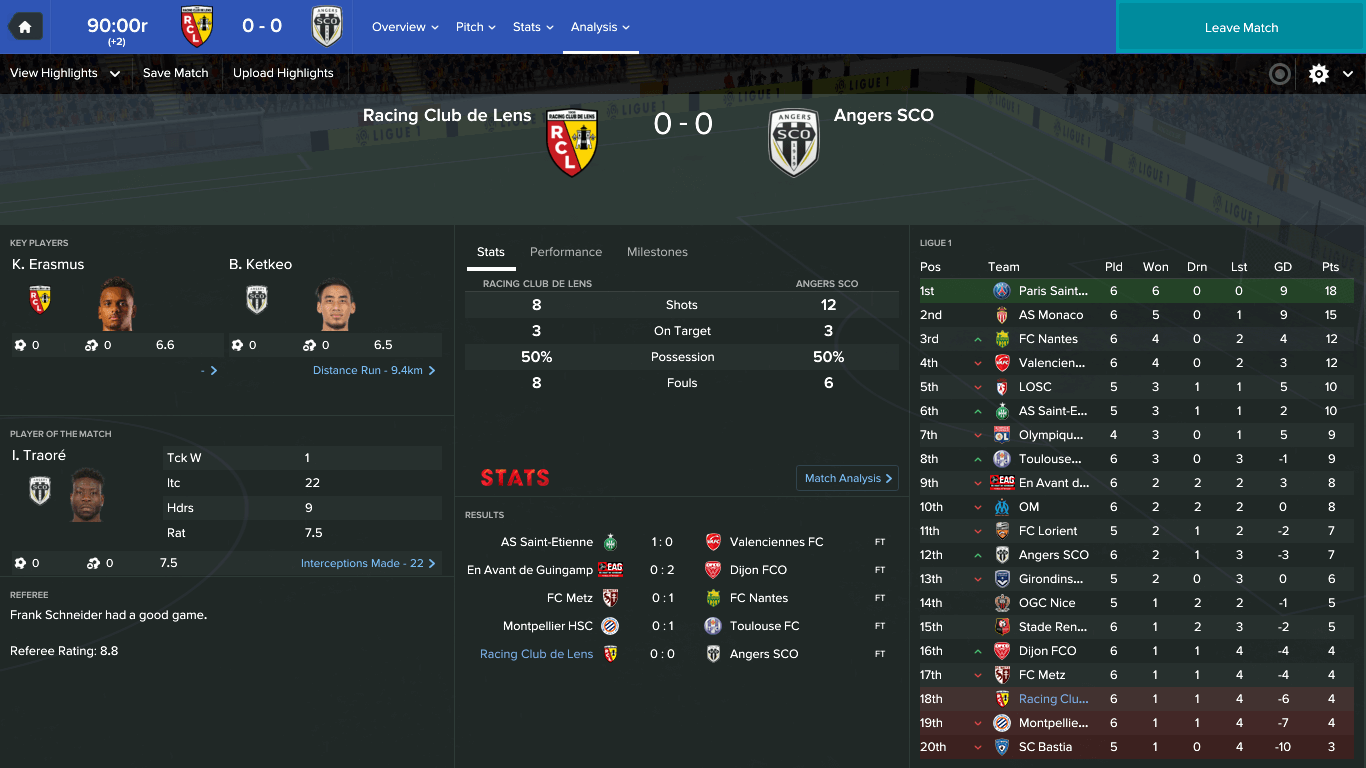 Well, at least we didn't lose I guess. We managed to get in behind the Angers' full backs time after time but our decision making just wasn't there. As the match went on it became even more frustrating as another two strikers on the pitch and switching to overload couldn't seal a win for us.
After the game we then found out we'd be playing Metz in the 3rd round of the Coupe de la Ligue next month.
I don't know what's wrong with my goalkeepers this year but I need it to stop soon. After keeping that clean sheet against Angers, Pacheco injured his shoulder in training, keeping him out of contention for our next game away at Toulouse.
Even though Toulouse come into this game in 8th we were still at evens somehow, hopefully their relegation form over the last couple of years returns today as we look to climb out of the relegation zone.
Thankfully we went one better this week and secured all three points to get up and out of the relegation zone, for now at least. Getting his 3rd goal of the season Diony looks like he's well worth the £4m it took to bring him here with a first time shot nestling in the top corner.
Next up looked to be our hardest game of the lot as Marseille were our opponents. However, with Marseille in 12th this was probably the best time to play them and try to steal a good result early on. Seeing as we hadn't conceded yet this month we went with the same starting 11 as our last couple of games with Douchez keeping his place in goal.
It looks like the players are getting used to 4-1-4-1 after three games without conceding. Going into full time I was ready to take the point but switching to overload in the last 5 minutes proved vital. As you can see Luiz Eduardo was Man of the Match for his defensive efforts but he also played the winning pass over the Marseille defence to Diony who headed over their keeper. Hopefully this won't be our first giant-killing of the season.
The next big test came only three days later as we faced Monaco who, unlike in real life, didn't win the league in 2016/17 which is probably why they still had Bernardo Silva, Mendy and Mbappe. So, with that in mind I'm not that confident going into this game but I'm still hopeful. With the game only three days after our last there was also some rotation with Erasmus coming in up front as well as other players getting a run-out.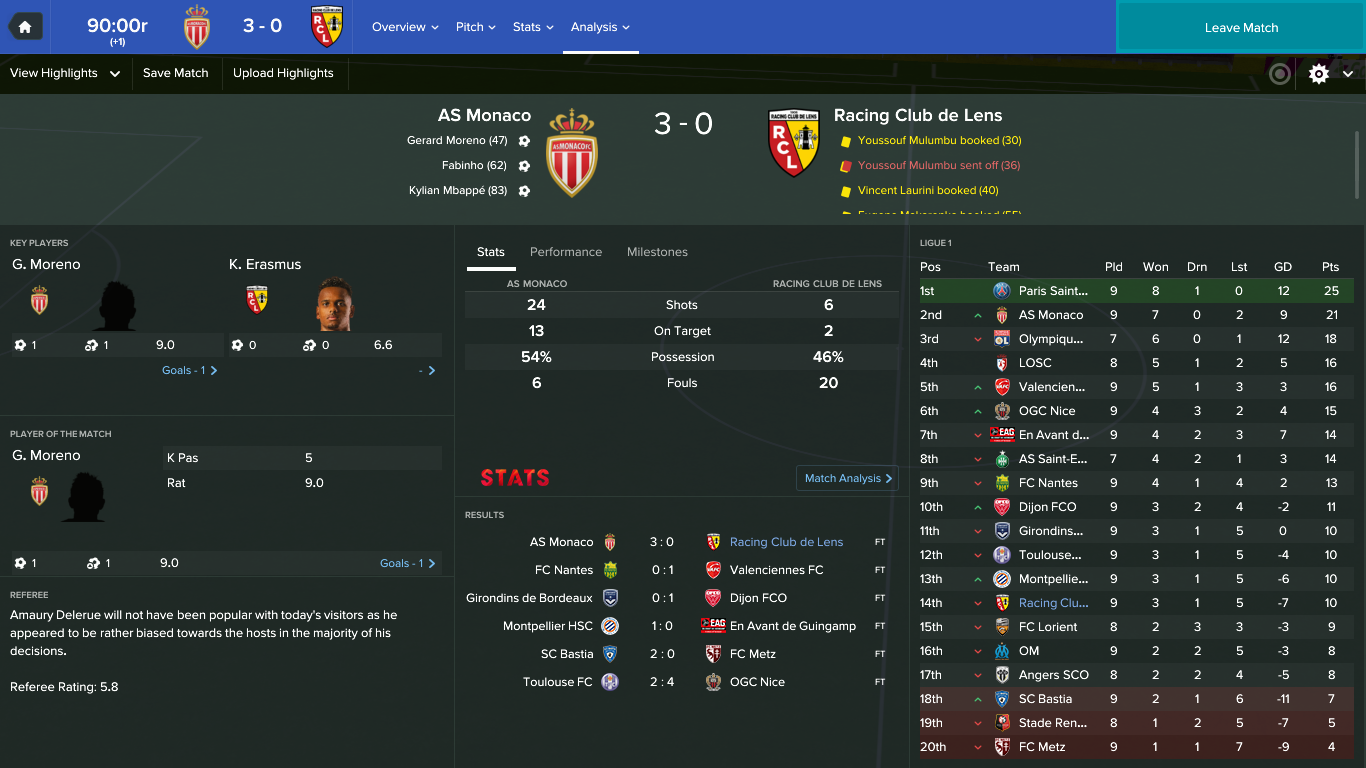 We made it to half time level, even with Mulumbu getting himself sent off which for some reason gave me the impression we could go the whole 90 with a man down. Reality soon kicked in though as we went a goal down two minutes into the second half before going on to record our biggest loss of the season. But hey, it's Monaco so I'm not too worried about losing to them.
To end the month we returned to much more familiar territory with a game against Montpellier. With them a place ahead of us in 13th a win could close off a very impressive September, however, with Mulumbu suspended, one of last year's young stars Maggiore comes in as an anchor man.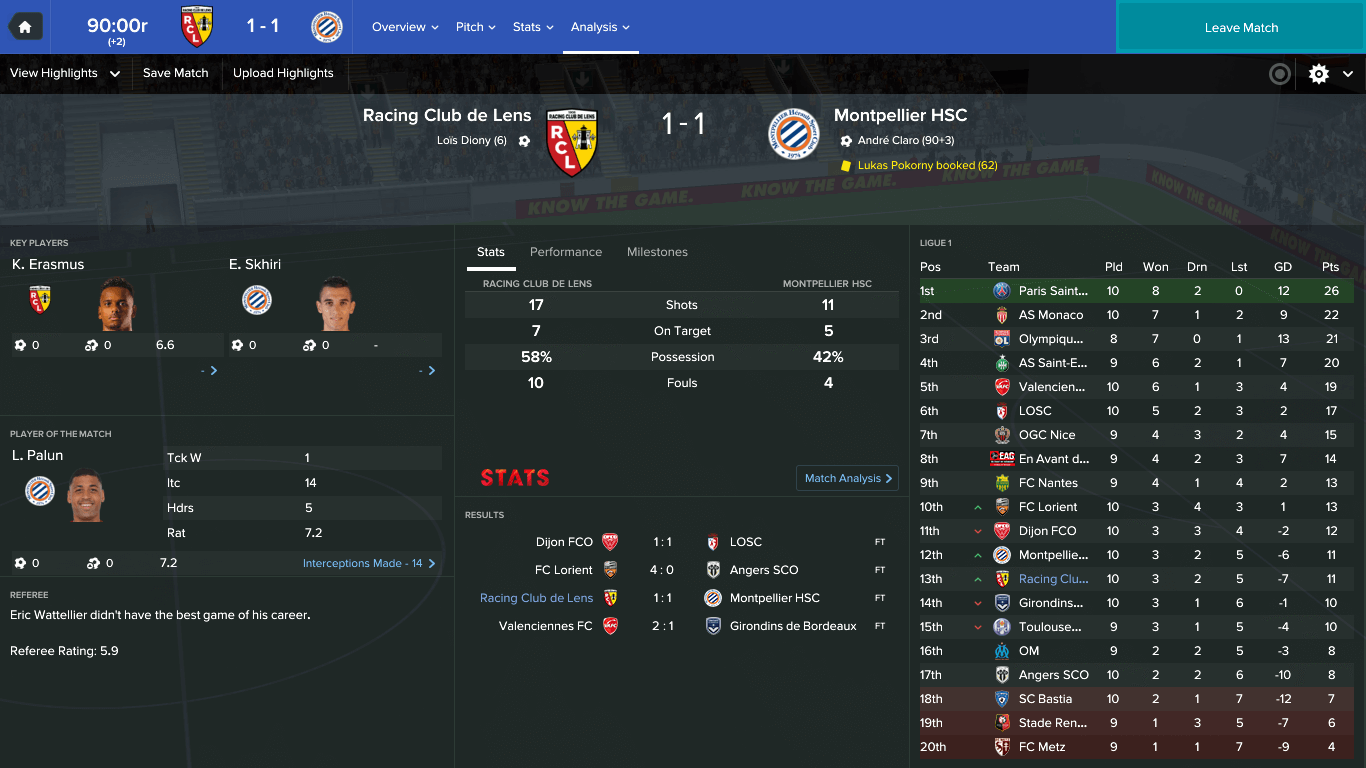 After taking the lead from a corner very early I thought we were in for yet another 1-0 win to push us up to 11th but this time we were on the end of a last minute goal which almost saw my laptop go through the wall.
Even though we picked up 8 points from a possible 15 the month ended on a bit of a downer, but I'd be happy if we could replicate that kind of points return in the coming months.