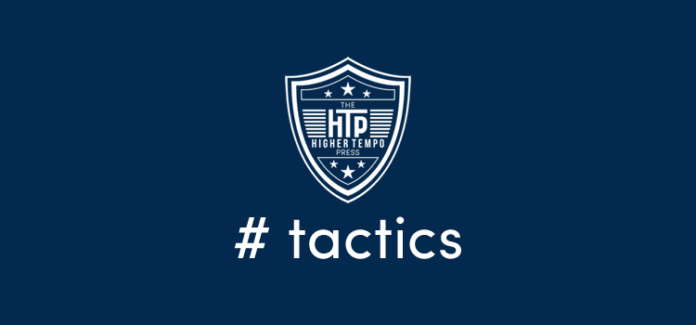 Arsenal have well-documented woes. Problems on the pitch, in the dressing room and on the training field. In FM17, they start with an awful coaching staff and an unbalanced playing staff. In real life, they lost their coveted Champions League placement and look in disarray.
Looking ahead to FM18, through the eyes of FM17 I want to fix Arsenal and get them back to old times.
I don't think
it is a difficult job (on the game) either. Whether that is true or not is a different matter.
Pace, power, pretty, possession, puny, pusillanimous. All words you could use to describe Arsenal over the last 15 years, and yes I Googled for that last one. In fact, I've created a timeline of Arsenal since 2004 there.
They had a wily manager, who curated an artful, cunning team of tacticians, technicians and tanks
. Nowadays they are the opposite. Gone are the days of the perfect counter-attack. The hunter is now the hunted.
To get Arsenal to their former glory I'll revert them back to it. Restore them to the last known point they worked.
Obviously
, this is The Invincibles.
The Fast and The Fluid
The Invincibles squad was lead by Henry and Bergkamp. Without their ingenuity, the squad would not have been as successful.
The left flank of Henry, Pires and Cole devasted opposition, while the right flank provided balance to the team
. The centre was powerful and domineering.
'Keeper
We need a standard keeper here. Nothing fancy. Petr Cech is the obvious guy for this role.
He'll tutor João Virgínia as his protege, but if Virgínia doesn't progress
quickly
enough we'll need to buy in within two seasons.
Centre Backs

We'll be operating a medium block for this team. This means we'll be using ordinary centre backs, who have a bit of everything. I'm not replicating Arsenal c.2004 though, I'm
just
using them as inspiration. Part of that was Wenger tweaking depending on the opposition.
This means Koscielny and (new signing) de Vrij being our main partnership.
However
, Mertesacker will come in when playing a slow target man. Bruma (also new) will play when we come up against a quick and powerful striker. Mustafi is a rotation player, helping us compete on all fronts. De Vrij will play a bit more of a creative role when appropriate as he is good enough on the ball to warrant the freedom.

Full Back
In OG team, Lauren was the usual defender. We're not blessed with Lauren though. We have Bellerin, who is a superb player in his own right. We also have Callum Chambers who will play most of this season in this role as well.
The right full back is more defensive. This suits Chambers but not Bellerin. We have the exact same issue at left back though, which is nice. This means I can
literally
flip the tactic. My right back could be Chambers (defensive) or it could be Bellerin (attacking).
My left back could be José Gayà (attacking) or Sead Kolasinac (defensive). To keep balance, we will avoid playing two attacking or two defensive full backs at any one time. This means all four will be playing a rotational role this season –
hopefully
, they do not complain too much.

Centre Midfield
In central midfield I need options. Depending on the opposition will depend on the combination of midfielders we play.
If we need a combative midfield we have Lars Bender/Coquelin/Xhaka. If we're looking to 'dominate' a team, we have Cazorla and Wilshere. If we need a box to box midfielder we can use Ramsey or Elneny.
This ability to rotate through different styles of player is important through a long season
. The ability to switch up mid game is also vital. Xhaka and Ramsey can play as a playmaker. Bender can play as a box to box midfielder.
Bender joins for £19M. A lot for him, but we needed another stable midfielder.

Wingers
We have two styles of wingers here. One out and out winger, who carries the ball at their feet. One wide playmaker who will come inside, and play the key passes for us. These roles need different talents and so it will be difficult for one player to fulfil both roles.
Cazorla could move wide and fulfil the Wide Playmaker Role. Oxlade-Chamberlin and Sanchez can play the winger role. This is
probably
the easiest role to fulfil though.
Almost any quality wide player can be my winger, and I can convert a central playmaker into the wide playmaker with ease
.
"Bergkamp"
This is a difficult role to play. We could play a shadow striker or an AP(A). We'll decide
hopefully
during pre-season. Ozil will be this player for us. He needs his player traits tweaked to be more selfish though. I've been toying with playing Wilshere in this role as well, though I don't know how well that would go down for us.
"Henry"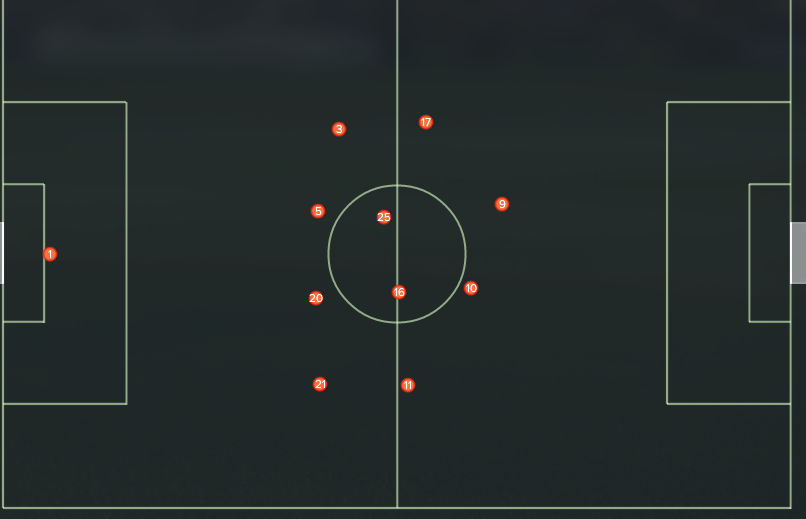 You can see the defensive shape here. 4-4-2, with us pressing at the appropriate times. We keep shape and force them to play the ball around.
When we win it back, we break away. Lacazette drags a defender. The attacking full back gets wide with the wide playmaker dropping inside.
This drags their team shape all over during the transition, and unless they are well drilled they would struggle to keep us marked up
. If they can't mark us, we punish them.

Overview
Can we recreate the tactics?
Possibly
. Can we recreate the success?
Possibly
. Can we do both at the same time? That is more difficult.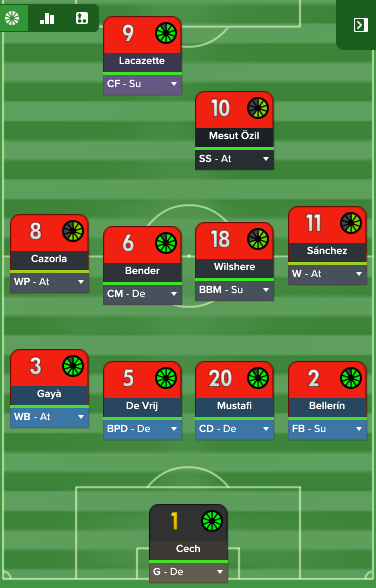 What you cannot deny is the club is 'nearly' there. I've signed four players for £61M, rising to £71.75M. A lot of money, but three are 25 or younger. The other is 28 but is our best defensive midfielder. He also makes a quality tutor.
On the outs, five leave, with 6 going on loans for a total of £36.5M.
Just
one was a first team player, and the rest were sitting in the U23s. This is quality business,
in my opinion
.
In the backroom staff, we've overhauled. We've gone from one of the worst coaching staff in the Premier League, to
arguably
the best. Scouting has
been untouched
, but we've got a new Head of Youth Development. The medical team is coming along, though it wasn't a priority.