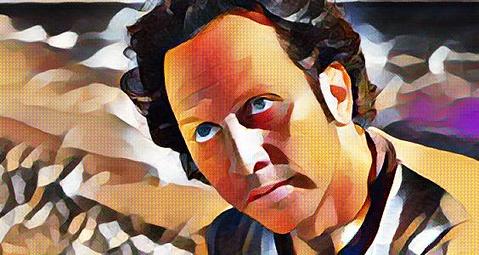 Christ, this game. I thought I was gone. I could feel my P45 in my hand. I wondered where I'd go next. Then, Stambouli and Di Santo gave me a lifeline. It's by no means over, I could be still unemployed, but I have a chance. The great escape is possible.
Before a huge clash with second-placed Borussia Monchengladbach, which we can't lose, it's the small matter of the second-leg against St Etienne. We lead 3-2 from the first-leg and minimum objective is the quarter-finals. We're just one game away from giving me some sort of success.
We've been incredible in Europe, losing just once in the group stage, and our fantastic record continues as we beat the French side 1-0. We get Inter Milan in the next round and I don't know if I'll be there for the match. I've secretly had an interview with Atalanta and I've said I want to take charge in the summer, should things at Schalke fall apart. For now though, my focus is on Gladbach.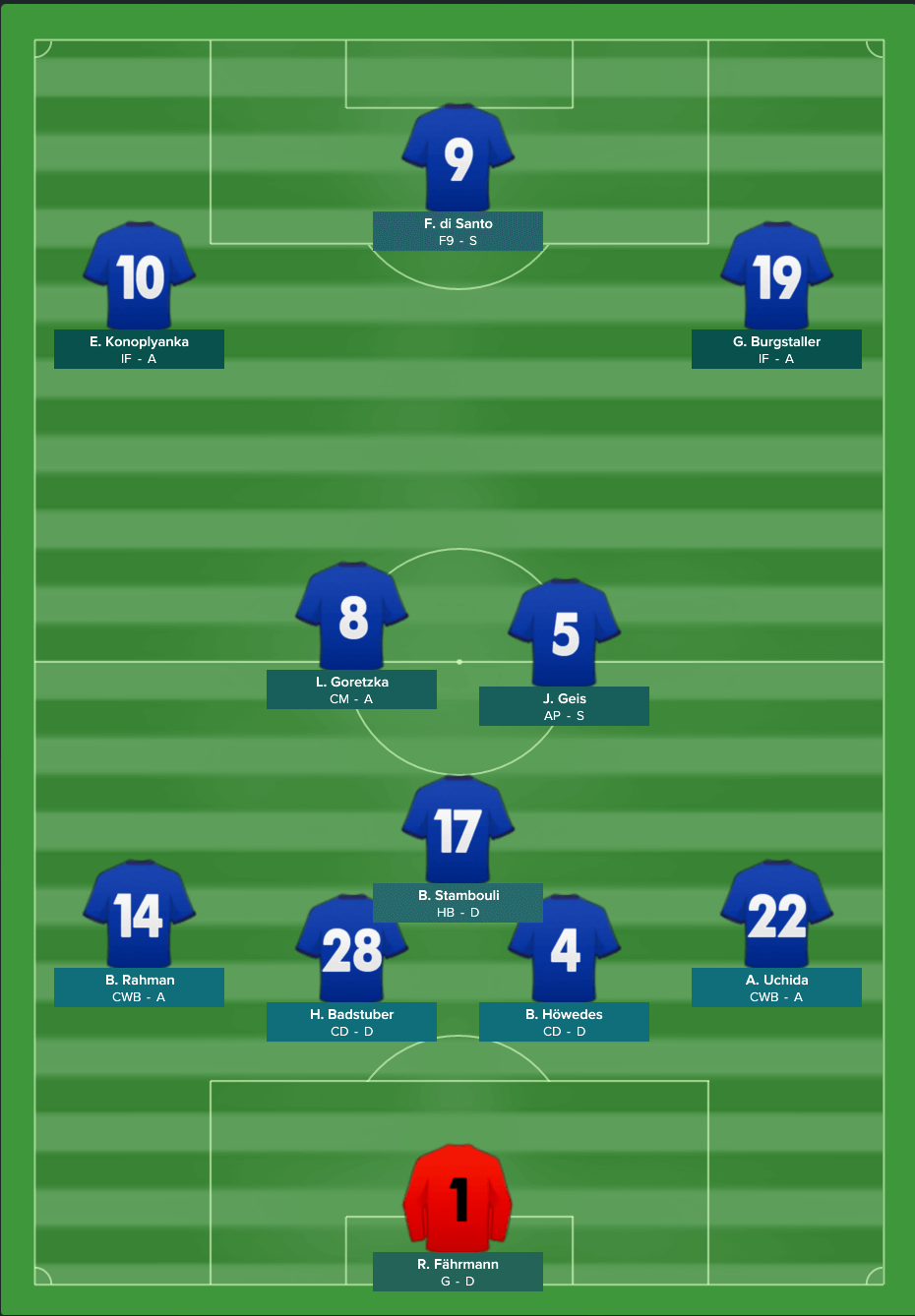 I need a win, a draw is no good for me, so I go attacking. Guess what happens? We concede inside five minutes. After three games with barely an issues, we're falling apart when it matters. Again. I'm furious. I hate my players. I don't care if they sack me, get me out of this godforsaken club.
Wait. I didn't mean it. Franco Di Santo, the beautiful Argentine man, equalises on the half-hour mark. Hope is a cruel mistress but I'm clutching onto her with everything I have. I resist the urge to scream SAVE ME at my team at half-time. I tell them the win is still achievable. They shoot me puzzled looks, I still haven't learnt German.
Raffael puts my side again on the hour mark as it becomes clear that Atsuto Uchida doesn't want me at the club so decides to set up the Brazilian striker. With minutes to go I switch to overload mode. Please, give us another dramatic comeback. Nein, comes the reply. When's the next flight to Italy?
We lose. I know what's coming. I don't even get to the post-match press conference. They don't care about my Europa League performances, or the strong display we put in today. I'm gone. Finished. Schalke was supposed to be the first step in my conquering of Europe. I never want to see this stupid place again.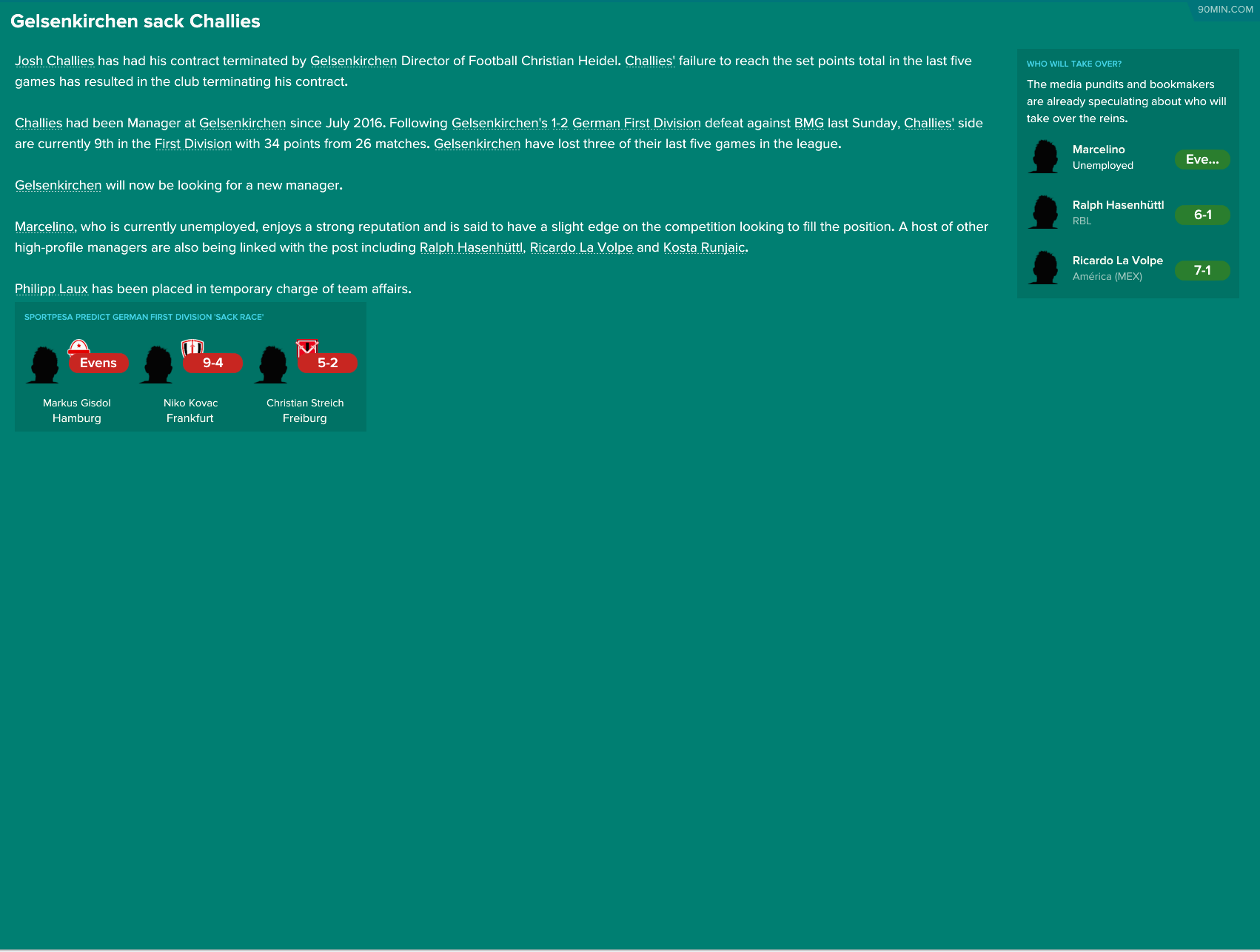 There's positives to take; we were great in Europe, I managed to perform well in the transfer market despite being handed peanuts, I didn't kick anyone. It counts for nothing, I set my sights elsewhere. I need a new job, a fresh approach, a place to build a reputation.
I'm hopeful that the fact I lead Schalke to the Europa League quarter-finals means I'm an attractive prospect to certain clubs. I want to stay in the top-flight but I'm willing to potentially start in the second-division. In any case, this challenge certainly won't be a whistle stop tour throughout Europe. Why did I make it so difficult?
I'm waiting to hear back from Atalanta, I apply to West Brom. I decide against expressing an interest in Middlesbrough, Crystal Palace and Bastia, all of whom are likely to be relegated. I don't want that on my CV.
I get neither job, the wait continues. Cardiff approach me, I'm happy to have a chat. They're 19th in the Championship, not ideal, so I also apply to Leeds. The Valencia job is also available, oh the irony.
The fans don't want me in Spain, fine. Leeds approach me regarding backroom changes, nobody wants to join me from Schalke. Fine. I'm offered a one-year deal, I grab it with both hands. Leeds, I can work with that.
I've joined a club second in the table and face an immediate baptism of fire with a clash against a Newcastle United side who have already won the league. We have five games left, we're one point ahead of Brighton in third. It's my chance to be a hero immediately. Unfortunately, it seems my players tried to kill someone in the last match.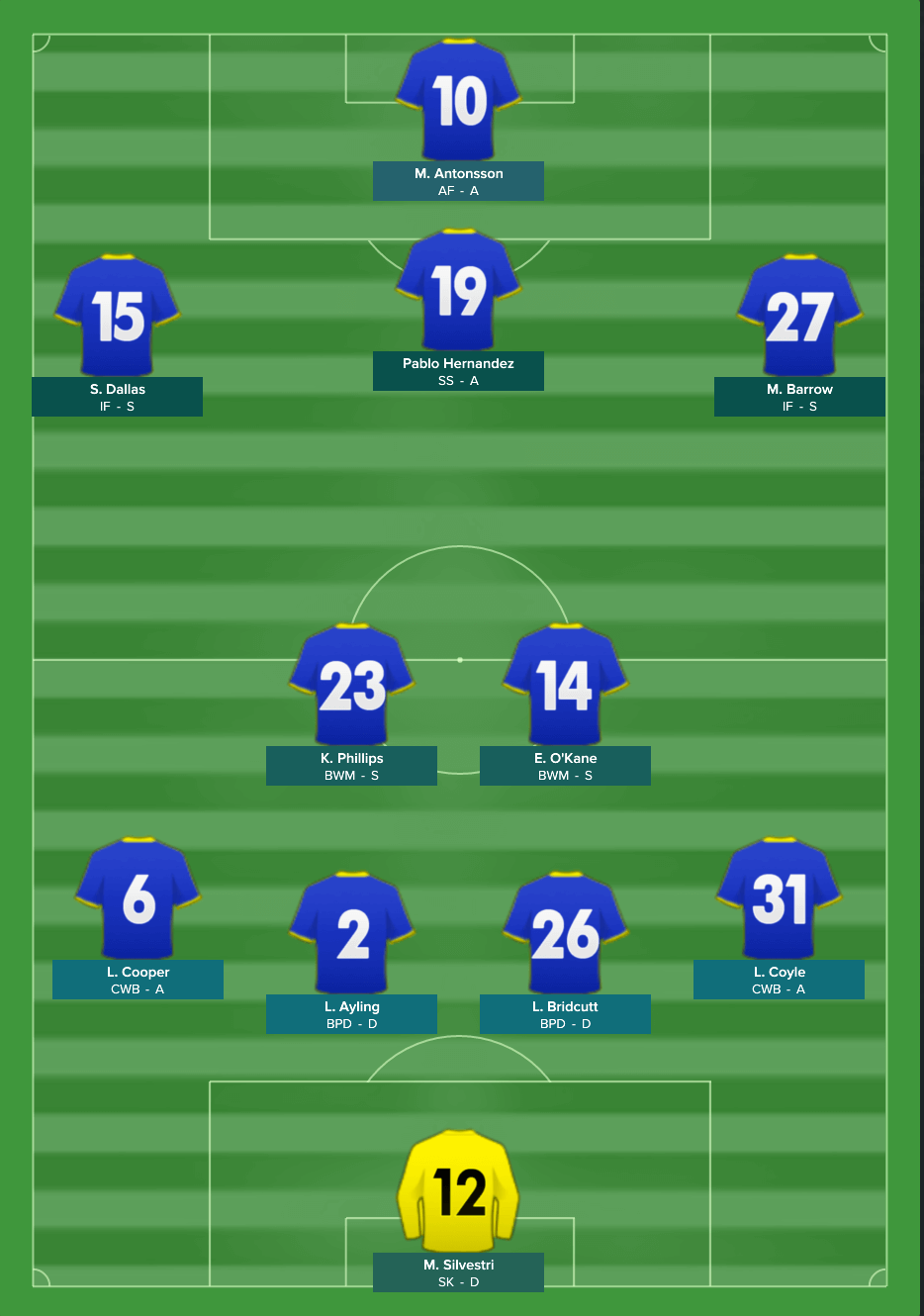 It's a similar tactic to what I used at Schalke during the Champions League but it's not one I intend to stick with. I will attack, I will utilise my squad. Just not here away from home against St. James Park. Not that it matters, Jack Colback scores a screamer and we're 1-0 down. After 21 minutes, it's 2-0.
This isn't working, what did I expect with Bridcutt in defence? I switch to a more attacking approach but, in all honesty, I didn't really expect much from this match. I'm testing the waters, I only got the job yesterday for Christ sake! I had to be given directions to the dugout and I'm still trying to speak German.
Antonsson misses a glorious chance, I'll remember that, and Silvestri is having a stormer. This could be embarrassing. A 2-0 defeat isn't the end of the world and the change of tactics helped. Good to know, there's something here. I can feel it.
We've got Wolves next and I intend on diving straight into things beforehand. Training, tactics, instructions, everything. Our season finishes with Burton Albion, Norwich and Wigan, two of which are struggling against relegation.
I can taste the Premier League, I can taste redemption. I want to laugh in Schalke's face. Screw your Europa League, we're heading into the best league in the world.