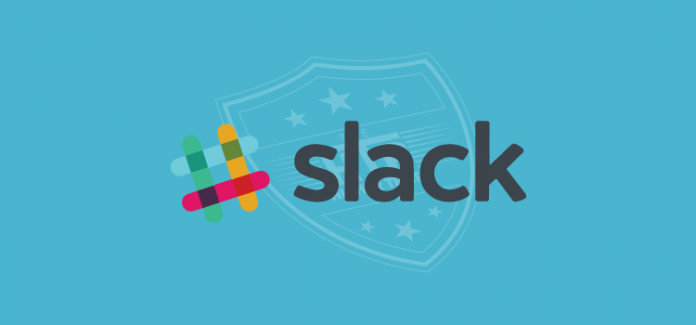 It's been a long time coming, but finally we've reached the end of the first season with the Slack FC lads. This season saw Slack FC achieve a non league double, winning the National League South and the FA Trophy under the management of Emile Heskey.
Here we take a look at the original Slack FC squad, and how they look after one year in the save. You can always refer back to the first post in the series to see how players have developed.
Now on with the show!
Goalkeepers
Ben Smith (@ZeGermanFM)
Slack FC's number one goalkeeper left for his homeland of Germany after the behemoth that is Bayern Munich came in for him. Having moved for a fee of £29.5k, Smith has yet to feature for the U19 side but has progressed nicely since the start of the season. Whilst at Slack FC though, he kept 9 clean sheets.
DrPoods (@drpoods)

Ah… DrPoods… the only player from the original 23 that has fallen in to the reserve team. It's been a tough year for the man from down under, only making 3 appearances in the NLS. Recently Poods has been making disparaging comments against the Slack FC hierarchy about his lack of game time this year. Will Heskey put his faith in him next season?
Defenders
Chris Eadie (@eadster)

Our resident scientist has obviously found a great formula for consistent performances this season. An average rating of 7.55 with 7 assists from full back is a great return in Eadie's first season. He's also managed to break in to the Northern Irish U21 side with 6 appearances, and I think he could easily make the first team soon!
There's plenty of interest in Eadie right now, but Bournemouth are said to be his preferred choice of club…
Lawrence Davey (@97ldave)

Perhaps one of the most well rounded players in the squad, Davey has stayed loyal to Slack despite interest from higher up the English Football League with clubs like Aston Villa, Everton and West Ham interest in the 16 year old. Davey featured a lot for Heskey's side this year, making 29(6) appearances and scoring 2 goals. Davey also won 86% of his tackle attempts this year.
Steps are said to be thinking of a collaboration with the centre back.
Daniel Gear (@dgear86)

One of the first players to make a move this year, Daniel Gear found himself at The Hawthorns at the end of the season. Prior to the move though, Mr Gear made 22 appearances for Slack. A senior debut for the Baggies has also happened – 3 FA Cup appearances with an average rating of 7.43 in the competition. Can he break in to the first team next year?
Samo (@FM_Samo)
Samo has made an absolute success of his move to Dundee. Apparently now a first team regular, Samo has made 13 appearances in the Scottish Premiership already in addition to his 11 for Slack, maintaining a 7.08 rating.
kinna (@thenameiskinna)

Club captain Kinna has lead the team to a double in fine form. 30 appearances in the league, Kinna has dominated the tackling department winning 94% of his tackles. He's also been very disciplined, picking up just 1 yellow card all season. Plenty of clubs are interested in him – Burnley are currently the favourites.
The mystery on how Kinna made it to England has yet to be resolved…
barnet (@barnet)

Young barnet has quietly gone about his business this season, helping the team to their first double. Newcastle and Brighton are favourites to secure barnet's signature after the Anglo-Welsh defender made 25 appearances, scoring 2 goals for Slack in the process.
Cosmo (@blackcaesara5)

Cosmo has also made a success of his move to the SPFL, making 13 appearances for Hearts! He will be playing in the division next year as Hearts managed to stay up by the skin of their teeth. It's been said though that he's been practicing his stage persona in front of the mirror with a view to punditry, rather than thinking about playing at right back.
Marc Bowen (@marcbowen17)

Mr Bowen has put down his graphics tablet in favour of the football boots, knuckled down hard and managed to secure a lucrative move to Crystal Palace. He's made 3 appearances in the FA Cup too after making 23 appearances for Slack.
Midfielders
Mike Pearson (@accordingtofm)

Mike Pearson has not featured as much this season as we'd have liked, but when he has he's been very solid. He's certainly caught the eye as Chelsea and Spurs have strong interest in him. 4 goals in 12 games from defensive midfield is an excellent return, and a move to Premier League elite beckons…
Ewan Beattie (@ewan)
Buckfast mad Beattie has also had a quiet season due to the form of other players, but again has still been excellent when he's come in to the team. 5 assists in 14 matches shows that he's got the ability to influence matches. There could be a potential reunion with former Slack player Cosmo, as Hearts are said to be looking at making a bid for him.
Angel Bastardo (@fm_grasshopper)

Our resident Argentine has found opportunities hard to come by this season, starting only 8 games in the league. If only his time machine was working, he could go back in time and force Heskey to play him in more matches! Despite this, there are plenty of English clubs taking a look at the player, Leicester being favourites right now. He's made a huge number of appearances for the Argentina U20 side too!
Keysi Rensie (@keysirensie)

Another player that's found first team starts hard to come by, Rensie also has Chelsea and Spurs knocking at his door for his signature. Having made 2 appearances for the Czech U21s, Rensie is quietly developing in to a quality player.
Danny (@dannykjr)
Danny has been formidable in midfield this year. In the league alone, Danny assisted 20 times and scored 9 goals in 36 games. The Australian midfielder must be wondering what he has to do to make a move happen, but Slack fans will be happy to see him stick around for the long term!
Adam Pengelly (@ap21fyt)

Pengelly has worked his socks off this year, never tiring with his high work rate. A truly technical genius, he made 25 league appearances this year. Sheffield Wednesday are interested in the young English midfielder.
Joe Timms (@timmssports)

Joe Timms is quietly chugging along whilst studying for 5 degrees at Oxford University. He's also contributed 4 assists and 2 goals this season. Newcastle are said to be interested in his footballing brain.
Regista (@regista)

The first to leave, and his reward is to be relegated from Ligue 1. Perhaps he made the wrong move, but Regista has not set the world alight in his 3 appearances for AS Nancy. But 3 goals in 20 games was not a bad return for the young Frenchman in his first season – his next move is crucial.
Forwards
Dale Borthwick (@daleybo)

Potentially Dale Borthwick has made a very shrewd move to Blackburn as he's likely to get plenty of game time there. His appearances have been limited to FA Cup games, but he has his first goal and assist for Rovers in that competition. He managed 5 goals in 18 games for Slack before his big money move to the north.
Severin Lambiel (@ifinnem)

It's been a solid season for dribble king Lambiel, managing 4.11 dribbles per match. Severin has scored 9 goals and made 5 assists in 34 matches for Slack this season, and his goals have been crucial in the hunter for the league title. Southampton are leading the race to sign him, and I think that would be a fantastic move for him
Oliver Jensen (@fmfutbolmanager)

Jensen made an odd (heh) move back to his homeland, and he's started playing top flight football in Norway. Had he stayed at Slack, he could have improved on his record of a goal in every three matches. However Jensen has started to make a name for himself with goals in the Tippeligalen and for the Norwegian U21 side.
Stuart Reid (@reids)
Braceface Reid was the star man for Slack until Pichichi found form, but he can be very happy with his record this year. With 15 goals and 5 assists in 28 games, it remains to be seen if he can cut it at the highest level. Watford are said to be weighing up a bid for the striker.
Pichichi (@dkm)

The Supporters' Player of the Season, and it's not hard to see why. Pichichi has absolutely smashed it this year with 19 goals and 11 assists in 28(6) appearances. Achieving an average rating in the league of 8.13, surely he'll be off to a bigger club soon.
And that's the round up complete! It remains to be seen as to whether the players will stick about for another season, or whether they will move on to pastures new. How will the players that have already left fair next season? And how will Heskey build on this seasons successes? Stay tuned to The Higher Tempo Press for the next update in the Slack FC story!
Until then – be champions.