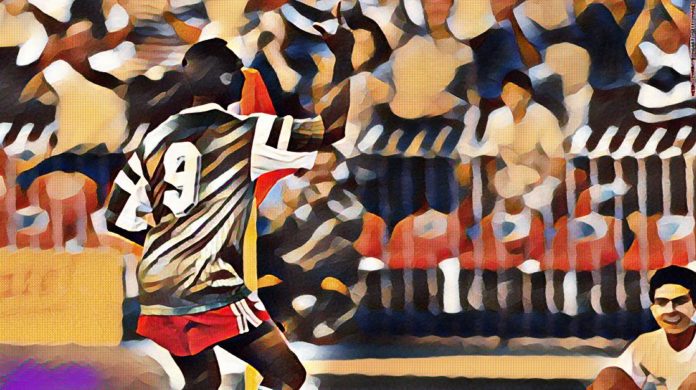 So, as soon as I have committed all this to paper I will press "match preview" on the first game of the 2018 season, Mark Monroe's third term in charge of Roger Milla's first love, Tonnerre KC.
We are playing our city rivals and the team that ended the incredibly tiny chance of us finishing 4th last season, Canon Yaounde. We haven't beaten them since I've been here. Meh.
Preseason was thirteen gentle runouts against local/smaller sides with a view to building match fitness and hopefully avoid any injuries. We won all thirteen, easily, but suffered two annoying injuries – one to Roddy Wamou the right back, and the other to the back-up striker Abdel Latif. Frustrating, but not game changing.
The academy players that have been promoted have done OK, and well continue their development starting in the U21 side whilst being on the first team bench.
The new coaches are settling in well, and everyone seems happy.
The board have sent me, sorry Mark Monroe, on a course to get the Pro License. They've even shelled out some cash to invest in the youth coaching.
Three youngsters have been recruited to the academy and I have stumbled across two Cameroonian academies who don't seem to be league football clubs, but do seem to churn out some youth talent – the Kadji Sport Academy and L'Ecole du football Brasseries. They appear to have some exceptional talent – one of the new kids has come from there and another is lined up for May. They will become my first port of call when recruiting for now.
Financially, we have €630k in the bank right now – some of which I would love the board to spend on improving the facilities, but they are not budging. I have a €13k wage budget, of which I am spending €2k, so I think they can trust me to be responsible with the money, no?
Both the U21 and U18 sides top their leagues after 4 and 3 games respectively. It's the best start they have ever made.
It all sounds very, very rosy in Cameroon. But the real stuff is about to start.
I want top 6 at the absolute least this season. A win at our biggest rivals, our bogey team would be the best place to start, I am sure you would agree.
#LeTKC