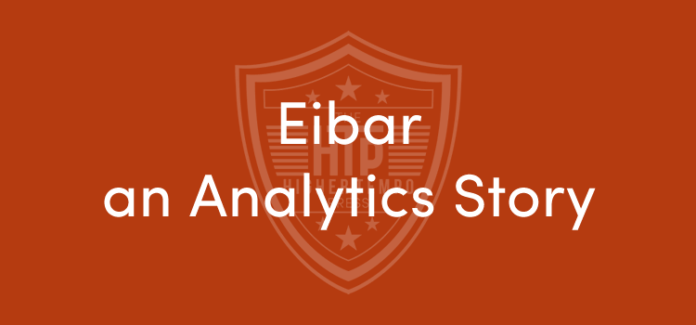 Heyho, Eibar is back again. Apologies for the recent lack in updates but I hope I can make up for this with some transfer things I've got prepared for you. In case you forgot or you haven't read the latest update, we managed to finish in 4th, securing Champions League football for the first time in Eibar's history. Despite this achievement, we weren't exactly given a lot of money – only one million. With that in mind, free transfers and loans had to be a priority.
The main focus today is going to be on who we signed and why we signed them but there is going to be a spin off episode where I'll talk about my general approach when it comes to preparing for a summer transfer window because doing that would go beyond the constraints of this article and is much better described in a seperate guide.
Ins
Haris Seferovic
Nano was our main striker last season and he was a "Jack of all Trades", "Master of Few". That can be  negative but the way we play requires gives the main Striker a lot of freedom meaning he has to be able to do a bit of everything and Seferovic is very much a player who can do a bit of everything. If there is any strength worth highlighting it probably is his pressing ability and he did average 2 tacklings per game playing for Frankfurt – a high number for a Striker. Oooh, and he didn't cost us a penny.
Louis Schaub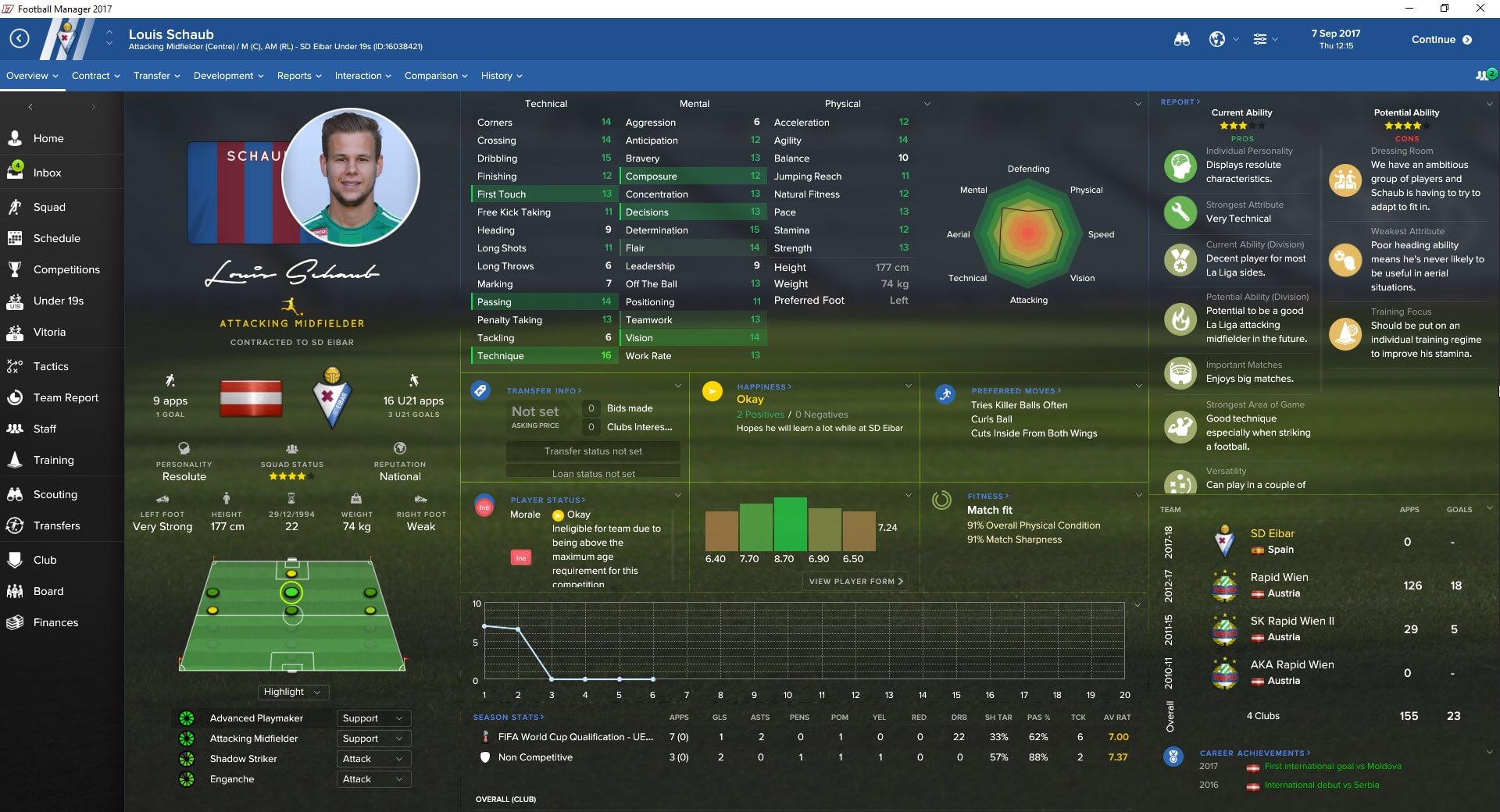 Last season I pretty much committed to the two options with the 3-5-2 and the 3-4-3 but this season I wanted to give myself some more options. And what is the best way of doing that? Right, signing players who can play in several positions. Similar to Seferovic as a Striker, Schaub is a "Jack of all Trades". There is nothing he is very good at but he can do a bit of everything opening up a lot of options in the process including playing wingers on either side instead of just on one. He isn't as good as Pedro Leon, especially when it comes to core technicals of a Winger so it's more likely that both play together. He joined us on a free transfer from Rapid Wien.
Jonas Martin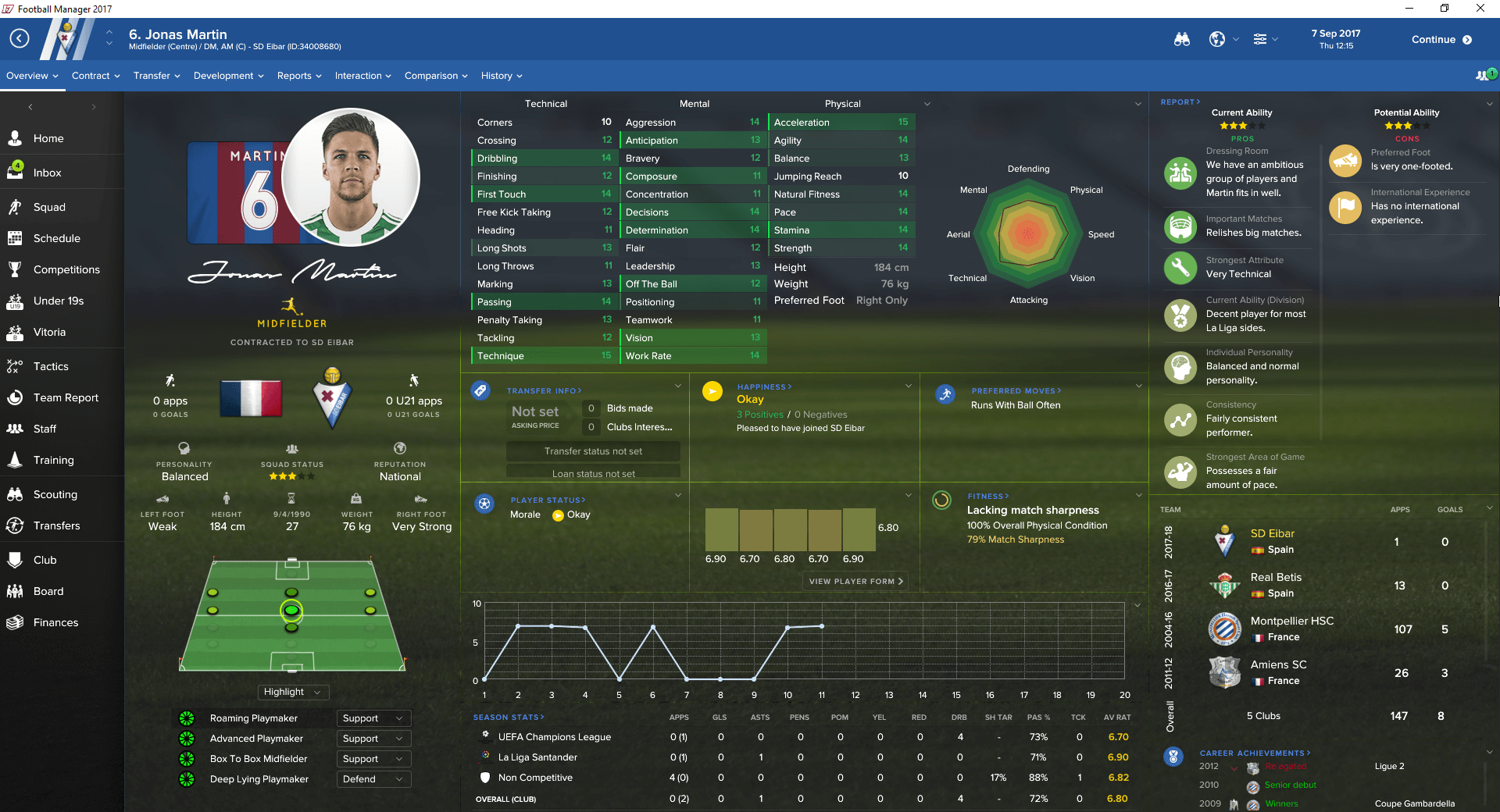 Jonas Martin fits right into the mould I described before. The Frenchman is a solid allrounder who can do a bit of everything in the midfield which is part of the reason why I already wanted to sign him last January. He also relishes big matches and is a consistent performer making him a very good 12th/13th player to have and it's important that you can trust the players right behind the best XI. Being an allrounder might be part of the reason why he only made 13 games for Betis last season but that's only good for us because it meant that his price dropped down to 1.2 million €.
Jesús Vallejo
The Central part of the defence was one of our strong points last season but I wanted to get in some more quality and depth and the young spaniard Vallejo very much fits the bill of being a strong ball playing Defender who can receive short passes from the Goalkeeper and then either run with the ball or quickly play it to another player. Just like most of our other CBs he is not very which is sad but I was unable to find a quick defender of his calibre who is interested in joining us on loan like Vallejo who comes from Real Madrid.
Borja Lasso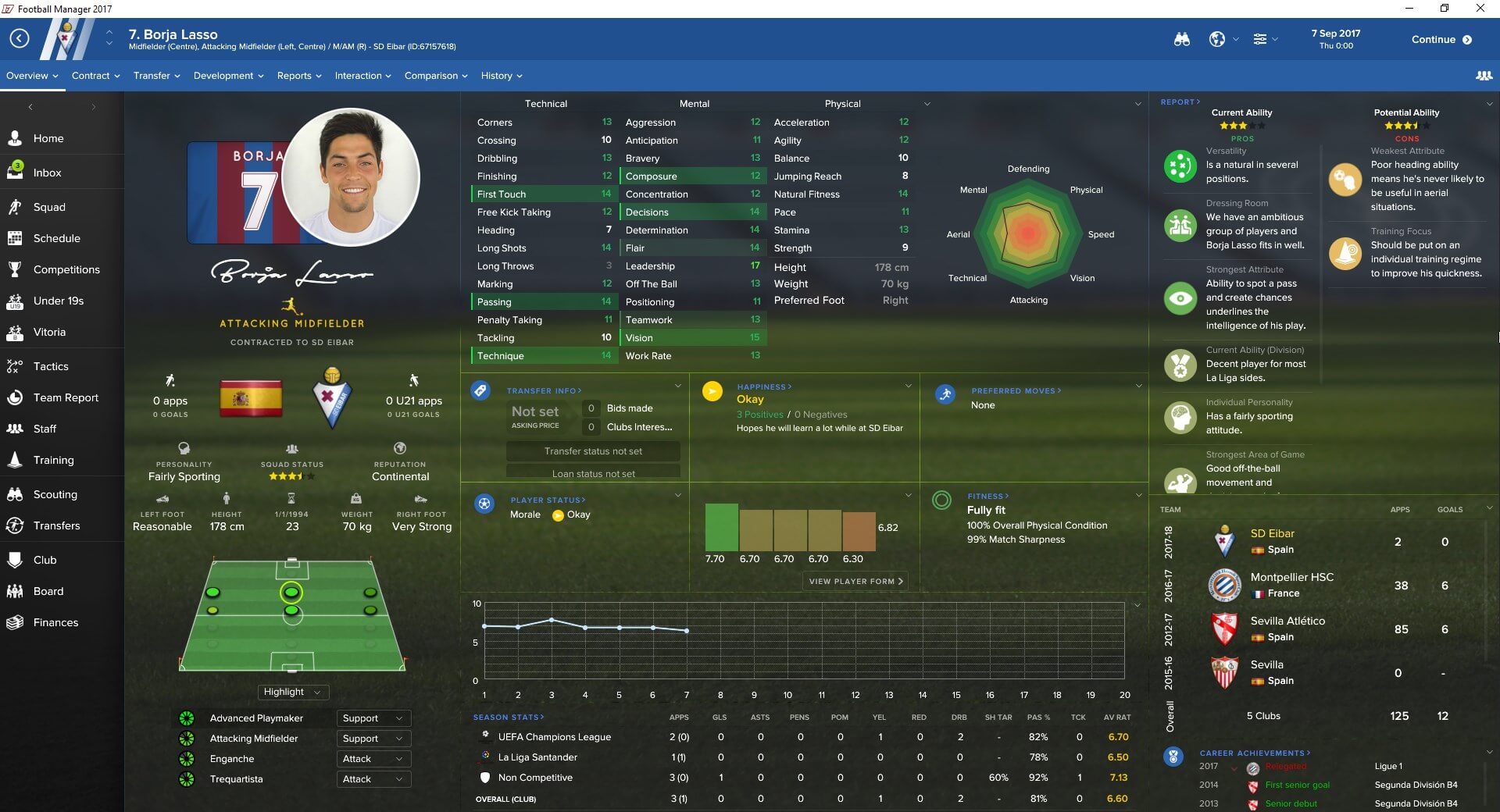 Last episode I talked about how I wanted to rejuvenate the squad a bit and Borja Lasso is a part of that. The story of why we signed him is similar to the story of why we signed Schaub. He is a) young and has resale value and he b) is a versatile player who can play everywhere across the AM strata. As a Playmaker he probably edges Schaub so he is the more natural replacement should Pedro Leon get injured. He more or less replaced Adrián González but he is six years younger and cost 100k less, joining us for 1.3m € from Sevilla after a promising loan spell at Montpellier.
André Geraldes
Both Antiono Luna and Klebér had to leave us at the end of last season so the focus was on getting some backup Wingbacks in. Geraldes very much fits that picture but compared to our first choice option he is a bit more defensive-minded so he can be an option against teams like Barcelona or Real Madrid and the 625k we had to pay Sporting for his services seems like a good investment for a decent La Liga player.
Pablo Maffeo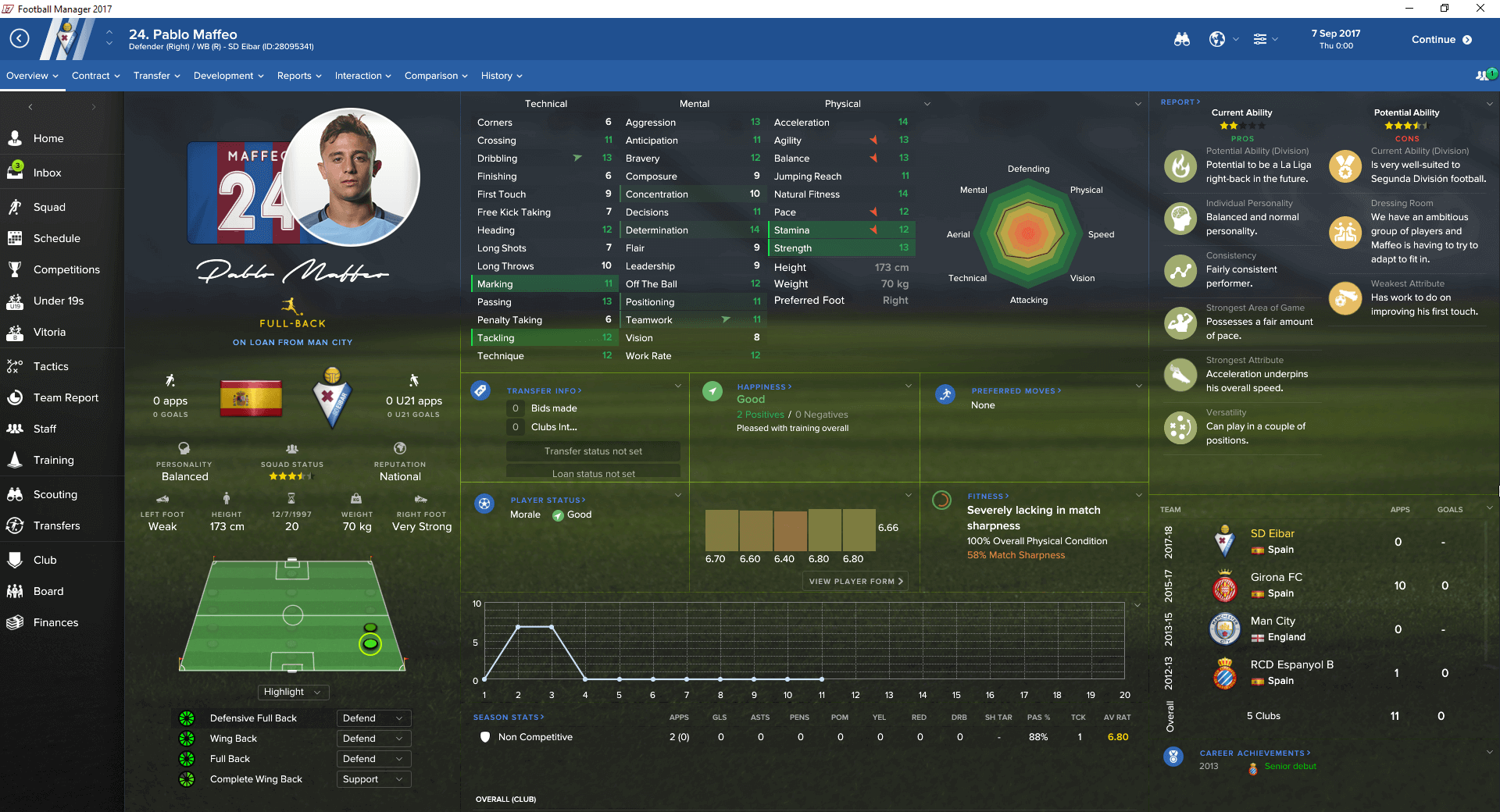 Another young spaniard who joins us on loan. This time it's just to give us some strength in depth at right Wingback. He joins us for two years on loan and we don't have to pay any wages – a risk free transfer for us.
André Onana
With Yoel leaving and Asier Riesgo getting on a bit, there was a clear need to sign another Keeper. André Onana is that guy. He is calm and composed while also being a good shot stopper, although not quite on the level of Asier Riesgo yet but with both being on a similar level of quality we should be able to rotate Keepers throughout the season. Onana joins us on loan from Ajax with an option to buy for 4 million.
Hot Prospects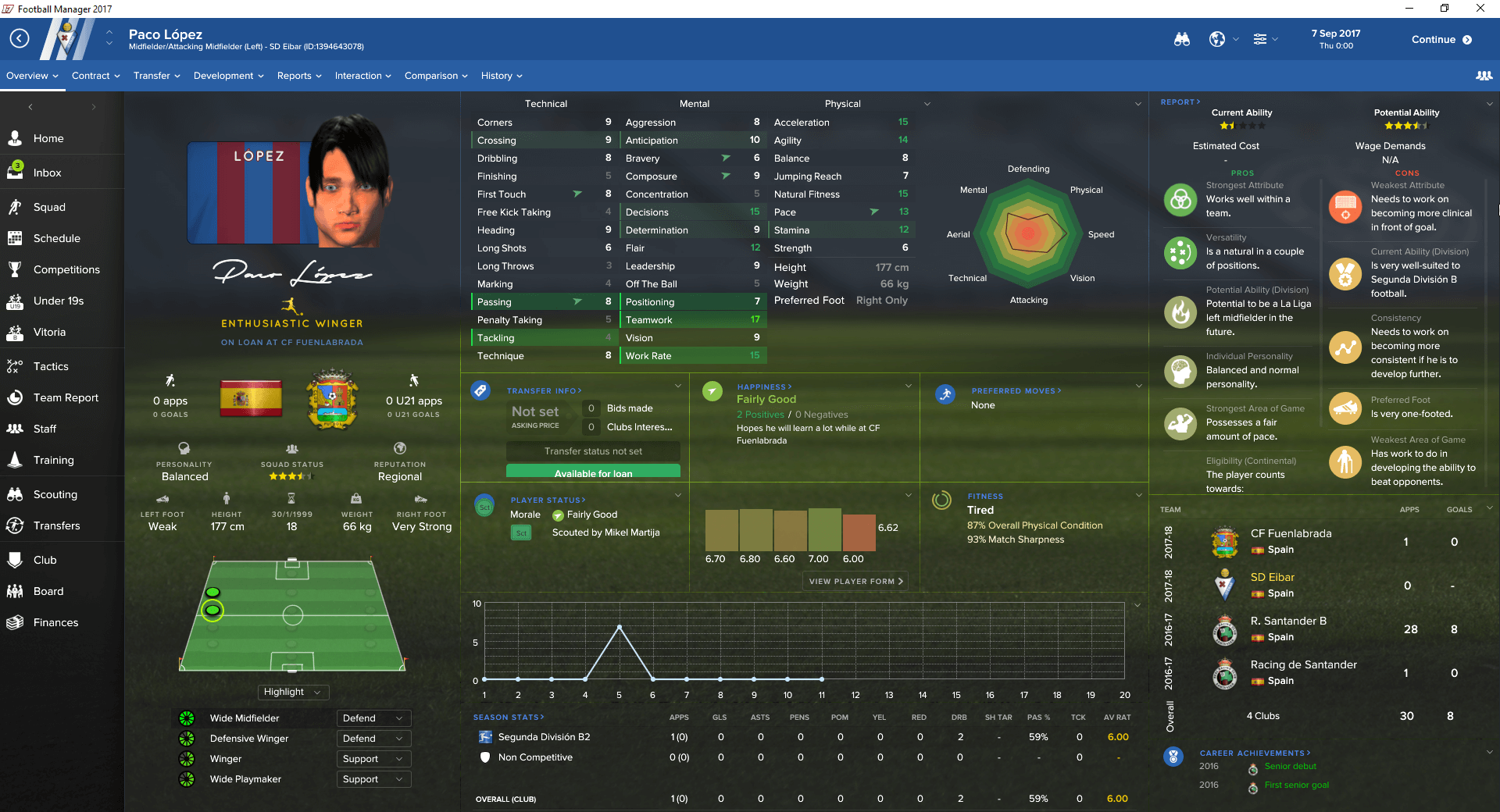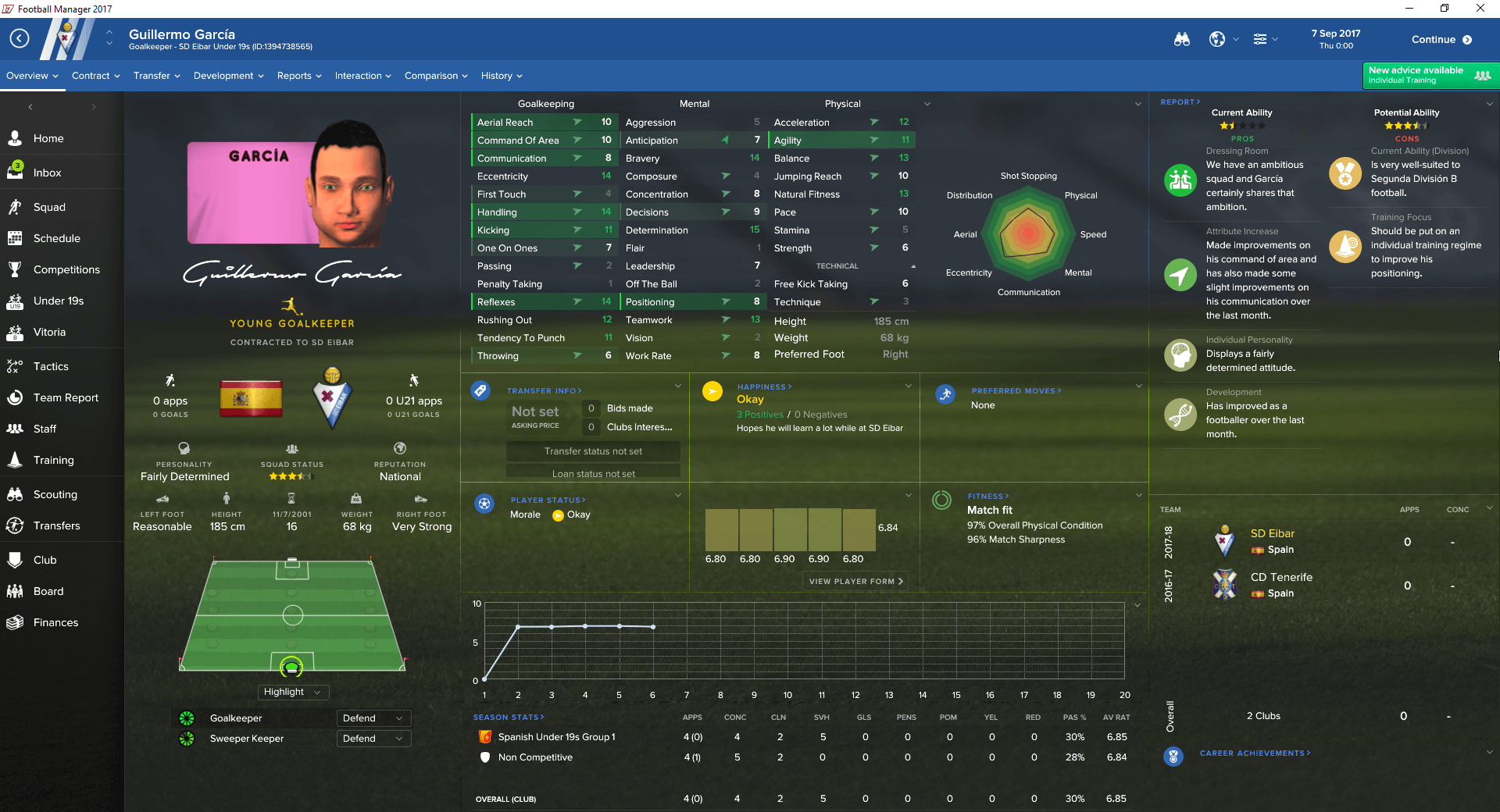 Signing youth players is a good way of rejuvenating a squad so since we had about 2 million € left to spend for transfers I decided to search for some young talent. Paco López is 18 and joins us for just compensation from Racing Santander. He is a Winger with already promising phyiscals and he will spend the season on loan at Fuenlabrada. Should Onana not work out long time or just for the inevitable retirement of Riesgo, Guillermo Garciá joins the club for 300k € from CD Tenerife and I hope we will be around to see him develop.
Notable Outs:
Takashi Inui (AM) – CA Osasuna – 2.1m €
Kike (ST) – Mainz – 1.9m €
Adrián Gonzaléz (CM/AM) – Las Palmas – 1.4m €
Ruben Pena (Winger) – Cadiz – 750k
Mauro dos Santos (CB) – Köln – 500k
Results

The season has started and it has started with nothing less than the most important game of the season – the Champions League qualifier against Kyiv. After an unfortunate 1-0 loss in the away leg, we managed to beat them on penalties and dominated the game thanks to playing two wingers instead of just one. The league start was also decent, winning 2-0 at Valencia and almost grabbing a point against the mighty Real Madrid. See you again soon!