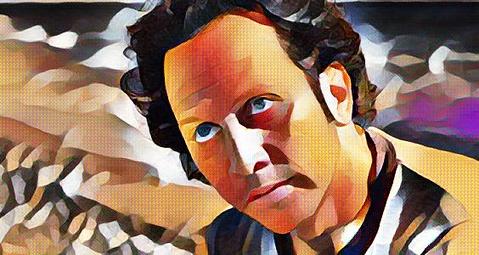 Our pre-season campaign was solid, the signing of Javier Pastore has got the fans loving me, and my players are all performing out of their skins, sort of. I'm hoping the struggles to defeat Duisburg in the German Cup was simply a blip as I prepare for my Bundesliga debut. Hopefully the press don't ask me questions in German.
Leon Goretzka is back from injury for the new season but I'm still without Uchida and Coke, although I'm relieved that Felix Platte, who's injured for six months, is actually on-loan at Darmstadt. Clearly my observational skills need to be worked on.
I've pretty much settled on my first XI but I will be making a number of changes throughout the campaign and I'm aiming to use the full extent of my squad, especially with the involvement in the Europa League.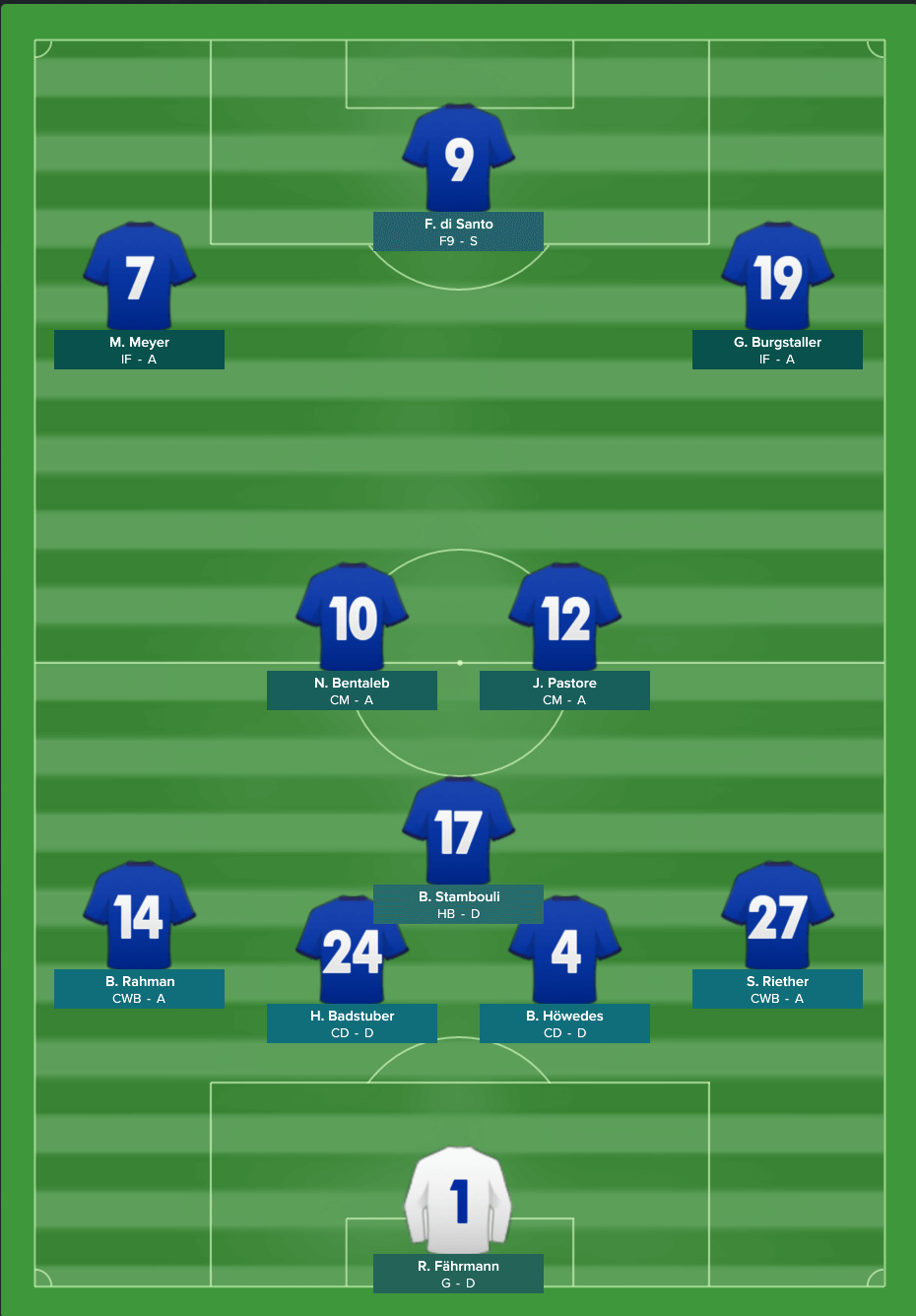 We trail on the opening day following a wonder goal from Karim Bellarabi and Franco Di Santo's equaliser doesn't keep us level for long, as Kevin Volland scores on his debut. It's a frustrating start to the season against a top-four rival and it's clear I have a lot of work to do.
The awfully timed international break that falls after Deadline Day means I have to wait to get back into action. I lose both Sead Kolasinac and Dennis Aogo before the window slams shut but I finalise a signing of free-agent Gianluca Curci to bolster my goalkeeping options and also land midfielder Jordi Quintilla, again for nothing. With the money from my sales, I also sign striker Andrea Pinamonti from Inter Milan's U20 side – he was fantastic for me in my previous save with Southampton.
We return from the international break by smashing five past Mainz, where Franco Di Santo ran the show and Pastore got his first goal for the club, before dispatching St. Etienne 3-0. A goalless draw with Ingolstadt was followed by another Di Santo inspired victory, a 3-0 win over Hertha Berlin, but a disappointing performance against Eintracht Frankfurt leaves us with a 2-1 loss.
Our month concludes with a trip to Ukraine in the Europa League to face Zorya, where a heavily rotated side including Andrea Pinamonti and Eric Chuopo-Moting start in what, admittedly, is a bold decision. After just ten minutes we're 1-0 down to a team you'd expect to find on a scrabble board and an injury sustained to Sascha Reither, one of few first-team players actually selected, has left me cursing. Staring down the barrel of defeat Quintella, who came on just minutes earlier to make his debut, smashes home an equaliser.
I'm pleased we turned that result around and overall September has been good to us. We have a solid four points to kick-off our European campaign and we're sat ninth in the Bundesliga, three points off the top-four, but I genuinely believe we're showing some promise – mostly because of Di Santo.
If anything is to ruin my optimism though it's the clash at home to league leaders Bayern Munich to begin October. I'm also without first-choice right-back Reither, who's out for three months, and given the fact he's 33 I think we may have to put him down. Thankfully, I had an epiphany before that match and already looked at the market for a replacement.
We're unfortunate to lose 4-2 to Bayern and Baba Rahman's red card there means I have a bit of a full-back crisis to contemplate during the international break. There were plenty of positives in the defeat to Bayern but three games without a win is concerning. With a few tweaks, we should be okay.
Prior to the next game against RB Leipzig, an injury occurs to Leon Goretzka in training, with the midfielder set for a few months out, and another training injury leaves us without first-choice goalkeeper Ralf Fahrmann for a few weeks. Honestly, I think they're kicking boulders in training.
We lose 2-1 against Leipzig, which sparks a team meeting, and I'm pleased with the response as we win 3-0 against Feyenoord; putting us in control of our Europa League group.

It's clear that the Europa League may be my best chance of securing a passage into the Champions League but I need points on the board in the Bundesliga. Against Wolfsburg we crumble, again, going 1-0 down fairly early on and then losing Bentaleb to a straight red card. There are still positive signs though and I've earmarked a few changes to make before our next match.
In the end we draw 1-1 with Wolfsburg, a result the fans are delighted with as we were considered underdogs, but I know in my heart we can, and should, be doing better. It's time to get tough.
I've trusted in the players, they've let me down. I know my system, I know it works. I need to be ruthless. I'm expecting tears next episode, hopefully not my own.