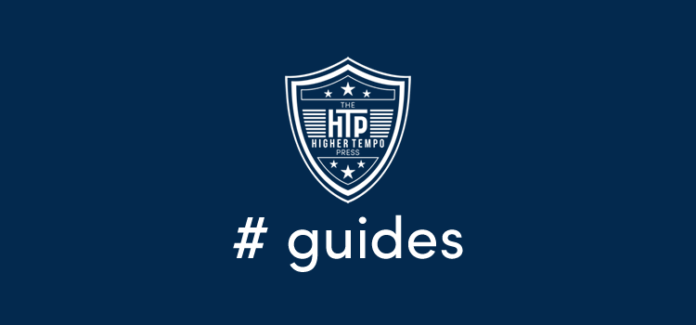 For those with limited time or computer capability who are maybe not getting the full use from Football Manager, there is another option. FM Touch is more streamlined, so if you are guilty of hitting space one too many times to get through the season, it could be right for you.
What follows is a few features of using Touch which you maybe weren't aware of.
Full tactical knowledge
Possibly the biggest advantage of FM Touch is the lack of tactical familiarity. This gives a great opportunity to try out new formations in a game situation without having to work on them in training beforehand. Due to Touch using the same match engine as full FM, it means that the tactics will translate across once you have found a system which works and your squad is familiar.
The tactics screen in touch is very similar to the full version but without the need to train
Limited staff positions
This is both a positive and a negative. The plus side is that you only need to hire a head physio, a chief scout and head of youth which is less work for you. It also will save your club on excess money paid out. The down side is that it is difficult to get worldwide scouting knowledge with just one scout and only four assignment slots.
The staff screen on FMT is more streamlined
Limited interaction
The lack of team talks, limited press conferences and no assistant manager telling you to change your tactics each week helps the quick progression. Rather than asking for your opinion, most of the media news is simply reported to you.
The media report the news on Touch rather than asking the manager to comment
Search by attributes
No need to scout players before being able to search for them. You can search for players by their attributes making it quick and easy to find a player to fill a gap in your team. Compare this to having to get your scouts to find them in the full version. Never again will you gamble on a player with finishing of 12-18 only to find he's on the lower end of the scale. There is no attribute masking as standard in Touch, although it is an option to add on if you like to play that way.
FM Touch allows the manager to search any player by attributes or other parameters
No Brexit
There have been some great articles on FM with Brexit but if, like me, you want to act like the whole thing didn't happen, at least for another year then try Touch. It's Brexit free game which will mean you can sign Serbian wonder kids with no complications or a potentially game breaking hard Brexit.
Brexit does not appear on FM Touch
It's mobile
Being a stripped back version, it can be run on laptops with less power and most tablets. Being able to take FM to work and on trips is an ideal way to scour the transfer market over lunch.
Instant results
The added feature of being able to process a match without having to sit through the highlights may be of use to some. It can be especially useful for preseason friendlies or dead rubber games at the end when you just want to get to the transfer window! You can even instruct your team to play a certain way during the game.
An 'instant result' option is available before games. Clicking will bring up further options on how to simulate the match
Challenges
How often do you find yourself stuck starting a save idea? Well SI have invented some for you and they're quite taxing. The addition of a challenge mode came into the mobile version of the game some years back. This year they have improved the number of options available and some are well worth a try. The options are as follows: dealing with an unhappy dressing room, automatic promotion to the top league with any side, an injury crisis taking away you senior players, a new squad of exceptional youth players, save a team from relegation (the Pulis), how to handle a team in a huge debt crisis and finally going a season unbeaten in the invincible challenge.
'The Invincibles' is just one of the challenges available
Ultimately both versions of the game are superb and it'll be down to personal preference which you play. I would recommend that you try Touch for a few seasons if you haven't already, and see if you prefer the small differences, particularly if you want more transfers, tactics and matches.