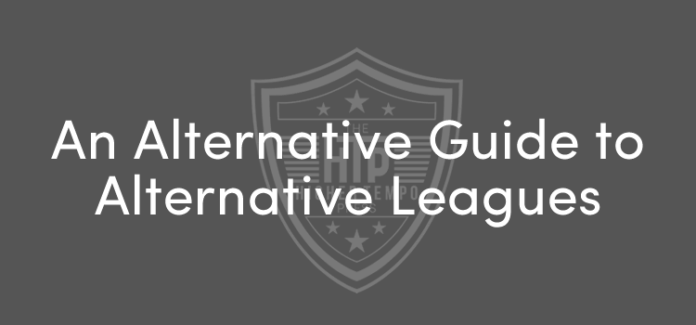 Episode 2: Colombia
Narco Football
Colombian football has a big history which is often associated with the influence of drug cartels. The most known leader of one of these cartels, Pablo Escobar, indeed has a history of Colombian football. Growing up in Medellin, Pablo was a fan of Atletico Nacional. He invested a lot in the club and Colombian football as a whole. But after his death in 1993 the money in Colombian football disappeared. Logically, the performances of the clubs and the National team dropped. Since the death of Pablo, not a single Colombian team had won the Copa Libertadores. However, Colombian football is on the rise. Atletico Nacional managed to win it last year, beating Ecuadorian side Independiente Del Valle in the final. Colombia loves the sport. It's a way for the fans and players to forget about poverty and all their problems. What if YOU, were known as the person who brought success to Colombian football? As the person who lifted Colombian football to the next level? The potential is there, can you do it? It's the perfect time to start a save in Football Manager!
About the league
The Colombian league, or the Liga Aguila, is divided into two parts. You have the opening stage (Apertura)and the closing stage (Clausura). There are 20 teams in the Liga Aguila. You play each team once in every stage and just like in Argentina, there's an extra round where you face your local rival. After these 20 games, the top eight teams go into a playoff system. If you succeed in winning the playoffs, you'll qualify for the Copa Libertadores. There are 7 teams who usually compete for the title. As shown below, there are three big rivalries between these teams. Junior's biggest rivalry is against Union Magdalena, but they play in the 2nd tier. There is also the Copa Aguila with a continental competition spot up for grabs. Relegation is decided via an average point system. Only two teams go down if they have the least amount of points over the last 3 years.
5 tips on how to survive in Colombian football
The seasons in Colombia are long and packed with games. You can play up to 52 games in the league only! Therefore, squad depth is much needed.
Be creative on the transfer market. The finances aren't that great in Colombia so you'll need to be creative in the transfer windows. For instance, you should take a look at the free agents. There are plenty of players who could still do a job for you! As stated above, you need squad depth, so don't be afraid to have a squad that is too big. If you are one of the smaller teams, look for loan signings. Teams like Atletico Nacional often have players who could easily be in the starting XI for some of the lower ranked sides.
Focus on youth. Colombia has a habit of producing some of the finest talents around the world. With not a lot of resources, youth can help you out a lot. It's also important to include a future percentage in the negotiations when you sell them. You won't be able to sell them for millions and millions of dollars straight away, but 50% of that future transfer could come in really handy for your club.
Older players are key. Just like in Argentina and other South American countries you should not ignore the older guys. It's not an exception when a 36-year old striker becomes the league's top scorer.
The Colombian league is not a race, it's a marathon. Don't get your hopes up if you finish 1st in the opening/closing stage. You'll still need to play six games and advance in every round to win it. Actually, It has happened a lot that the highest placed team didn't end up winning the league.
Recommendations
Atletico Nacional or Independiente Medellin (DIM)
If you want to win the league and compete in the continental competitions, these Medellin-based teams are a good shout. They have probably the best facilities and resources and got some quality players. Juan Fernando Quintero, a former wonder kid, plays for DIM. After his failed spell in Europe, he's back in Colombia and still has a lot to offer. Can you unlock his potential?
Envigado
Envigado is a small club based just outside of Medellin. The club doesn't have a great fanbase as most of these fans either support Nacional or DIM. The club has a real warm feeling, a lot of the fans in the stadium are families with their kids. They play in bright orange jerseys and are therefore nicknamed El Equipo Naranja. Apart from its location, Envigado has another reason you should choose them. Despite being a small club, they've produced some of the best talents in Colombia and are known for their youth setup. With well-established youth recruitment, excellent junior coaching, and great youth facilities, Envigado is the perfect club to start a long-term save. Fredy Guarin and James Rodriguez both started at Envigado. Can you create the next Colombian superstar?
Millonarios
Millonarios has one of the biggest fanbases in Colombia and is based in the capital of the country, Bogota. However, the club has been outshone recently by Atletico Nacional. Could you bring back the success to the capital of Colombia?
To sum it all up, Colombia is a very exciting nation to manage in. The country has a large background and some amazing youngsters. You could make quite a story here! If you want to know more about the Chilean league, make sure to tune in next week!