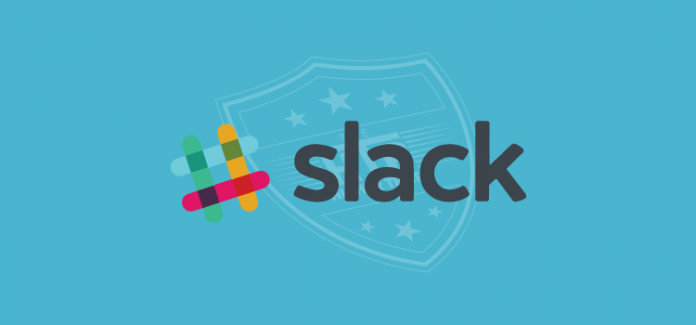 Welcome back to another instalment in the story of 23 young footballers with a dream. Slack FC has been founded, hired a manager and the club is ready to make a name for itself. Things are looking rosey for the club, but it's a big bad footballing world out there, and I'm sure that many clubs will be observing whats going on at the club, and the development each player is making as they come through the system.
So you've seen the players, but how will these updates work? Well, firstly we'll be looking at a monthly diary update, looking at what happens to each of the players, what they say in the press and whether they are being tapped up. We'll look at the injuries, the goals and the red cards and anything else that happens at the club. If and when each of the players leave, we'll then look at how they get on at their individual clubs, and potentially on an international level. Don't worry about Slack FC though – we'll still be keeping an eye on the Slackers and how the club gets on in the English leagues.
Hope that makes sense? You'll understand as we get going. Speaking of that, let's start this story, shall we?
July 2016
1st July 2016 – The Slack FC chairman has appointed the legend Emile Heskey as manager of the Slackers. Heskey's got a huge task on this hands though – the board want promotion and winning the National League South, along with reaching the final of the FA Trophy and second round of the FA Cup! Told you the chairman was ambitious!
9th July 2016 – Slack FC's first ever game is a friendly against Sutton United. The boys are fortunate to come away with a draw as they fail to register a single shot on target. All players feature, apart from Ewan Beattie. Not promising signs for the young Scot – Heskey not trusting Beattie's ability whilst he's downing Buckfast by the gallon.
Keysi Rensie also gets injured in the match due to a damaged heel sustained at the end of the game. He's only out for 3-6 days though – no biggie.
16th July 2016 – The next pre season friendly sees Heskey obtain his first win with Slack FC. A 3-0 win over Greenwich Borough in a game that was very one sided, but it took almost 75 minutes to break the deadlock. Severin Lambiel impresses, scoring one goal and assisting the other two, along with Pichichi getting a brace. Beattie gets some game time, but Mike Pearson and Dale Borthwick fail to make an appearance at some point.
Early signs suggest that Heskey prefers a 4-4-2 formation, with Oliver Jensen playing just off of Stuart Reid.
17th July 2016 – 575 season tickets have been sold, with another 100 expected to be sold before the season begins. The new club is starting to generate some buzz (totally not bribed, at all… seriously)
20th July 2016 – Early training reports come in. Heskey likes the look of Lawrence Davey, Regista and Danny, predicting big things for them internally.
22nd July 2016 – Two training ground injuries to report on! Both barnet and Stuart Reid have picked up knocks. Both lads go home crying to their mums, with Reid's mother ringing Heskey to have a go at how hard he's training the boys.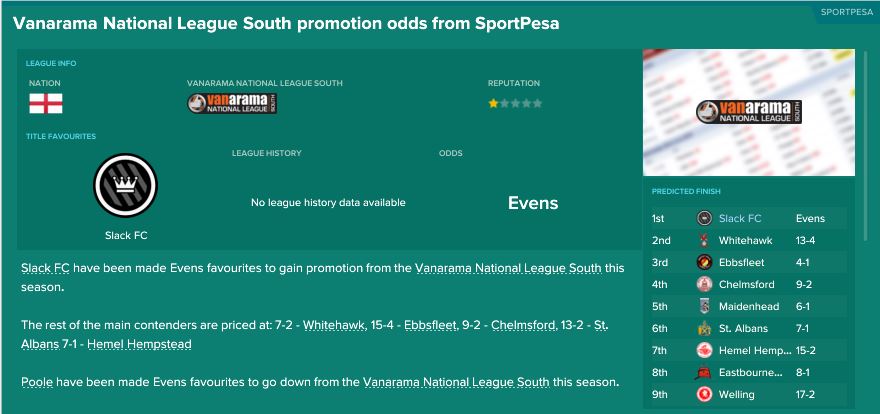 Slack FC are also predicted to win the league by the bookies this year, making them evens to go up. Daniel Gear and Marc Bowen are also the ones to watch according to them. Punters flock to bet on the league's top goalscorer, with Severin Lambiel leading the way at 4/1.
The media "Dream XI" includes 10 Slack players, but Margate goalkeeper Valery Pajetat is the highlighted player this year. Fighting breaks out between the squad, with the squad slinging insults at each other over Twitter.
23rd July 2016 – Heskey brings everyone together by showing them footage of his best misses. All the boys laugh, hug it out and everyone moves on from the previous day's events.
Slack FC record their second pre season victory by beating AFC Hornchurch 1-0 in a dull affair. Danny impresses by scoring the only goal of the game.
27th July 2016 – The first hattrick in the club's history has been scored by Dale Borthwick. What's even more remarkable is that he did it in 4 minutes! (clearly the half time oranges kicking in…) Things are starting to gel now, with the club smashing Cray 6-1.
1st August 2016 

Samo threatens to quit. Heskey persuades him to stay by giving him a year's worth of Starbust.
6th August 2016 – A bad start for Heskey in his first competitive match as manager. Slack FC draw at home 1-1 with Concord Rangers. Bastardo grabs the first league goal of the campaign and competitive goal in the club's history. The strikers are concerned with the fact that Heskey is teaching them to shoot at goal as the Slackers register only two shots on target.
Heskey declines to comment on the situation. The club end the day in 12th place.
9th August 2016 – It's a first win for the Slackers! And a first league goal of the campaign for winger Keysi Rensie as the boys win away against Bath 1-0. This win puts the lads up to 7th.
13th August 2016 – Two wins on the trot for Heskey! Wealdstone are dispatched 3-0 in a game that included a brace from forward Stuart Reid. Journalists have a field day with their headlines after this result. The only negative from the match – Keysie Rensie was injured just before the hour mark and has some broken ribs and is out for 4-8 days… ouch! We move up to 2nd in the league, level on points with Eastbourne Borough.
15th August 2016 – Heskey decides he needs help. He calls on the aid of Chris Kiwomya to become assistant manager.
16th August 2016 – Lawrence Davey and Danny are selected in the National League South team of the week. Both lads celebrate by dancing in front of the mirror to S Club 7.
20th August 2016 – A huge win for Slack FC as they get another away win, this time beating Ebbsfleet 2-1 with goals from Lambiel and Jensen (whom opens his account for the season). Heskey arranges for party hats, lemonade, sweets and pin the tail on the donkey as a reward on the coach home.
22nd August 2016 – The Slack FC unbeaten run continues as the club goes top of the National League South! A 2-0 win away to St Albans City puts the lads in the driving seat for the league title, despite no one being legally old enough to drive. Stuart Reid gets his second brace of the season, putting him top scorer with 4 goals.
24th August 2016 – Somehow, despite none of these lads being known worldwide, 10 players have been called up for international duty…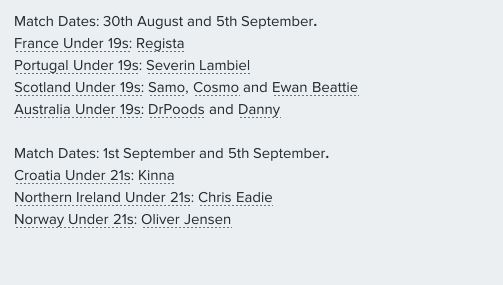 Bastardo joins the Italian U21 squad a day later.
27th August 2016 – 6 games unbeaten for Heskey! A 4-2 win at home to Bishops Stortford extends the great run of form the lads are having. Oliver Jensen becomes the first player in Slack FC history to score a competitive hat trick, with the other goal coming from Lambiel.
31st August 2016 – Cosmo, Samo, Ewan Beattie, Lambiel, Regista and Danny all play for their respective U19 international sides. Ewan Beattie is singled out for his performances as he's finally given up the Buckfast, scoring 2 goals from midfield. Samo and Cosmo prove solid at the back for the Scots as well. Regista was man of the match in his game with France, despite being Brazilian, and Danny picked up a goal and assist, along with the captains armband, for the Aussie U19s.
1st September 2016:
2nd September 2016 – Oliver Jensen, Kinna and Chris Eadie all play for their international U21 sides. Kinna and Chris Eadie both impressed for Croatia and Northern Ireland respectively. Scouts start to pay attention…
3rd September 2016 – A remarkable game for Slack FC, winning 3-1 at Weston-Super-Mare and finishing the game with 10 men! Mike Pearson has the unfortunate accolade of receiving the first red card in club history. Dale Borthwick picks up a bad chest injury after being on the receiving end of a bad tackle.
5th September 2016 – Slack FC are drawn against Ramsgate in the English FA Cup Second Qualifying Round at home.
Stuart Reid is named in the National League South Team of the Week!
6th September 2016 – A first defeat for Slack FC to bottom of the pile side Margate! The boys went down to the coast expecting an easy ride, and got turned over 2-0. Eastbourne Boro climb above them to take the top spot, despite the boys dominating the game.
9th September 2016 – Training reports come in. Kiwomya comments on the great progress that Chris Eadie is making. He takes home the reports to his parents, whom reward him with a new BMX!
10th September 2016 – Two defeats in a row, as the Slackers start a new streak. This time, the boys lost 1-0 at home to Dartford! Joe Timms picked up a calf strain during the match, and will be out for 2-3 weeks. Keysi Rensie has returned to training though!
17th September 2016 – Pure domination in the FA Cup qualifiers
The lads will play Harrow in the next round.
20th September 2016 – Back to winning ways in the league now, with Slack FC putting 4 past Poole. Regista finally gets a chance in the central midfield role, and repays Heskey's faith by providing two assists. Daniel Gear also has a fine game in centre back. Danny and Adam Pengelly also score their first goals of the season, with Stuart Reid bagging yet another brace!
24th September 2016 – Back down to earth with a thump. Despite Danny making it 2 in 2 games, the lads lose 2-1 away at Maidenhead. Fingers are pointed at keeper Ben Smith after a howler – is it time for DrPoods to shine?
Dale Borthwick and Joe Timms have made it back to first team training. Pichichi becomes the first Slack FC player to sign a pre contract deal for when he turns 17.
The end of this update sees Slack FC sitting still in 2nd place in the league, 1 point behind Eastbourne Boro. Heskey is doing an OK job so far, but right now the lads are under performing as a whole. Squad stats can be found below, and it is Stuart Reid leading the way with 9 goals and 4 assists. Danny is joint top on the assists charts with 4. Interestingly, 3 players have yet to make their debuts for Slack FC, with Ewan Beattie and Cosmo appearing for the Scottish U19s before they make their club debut.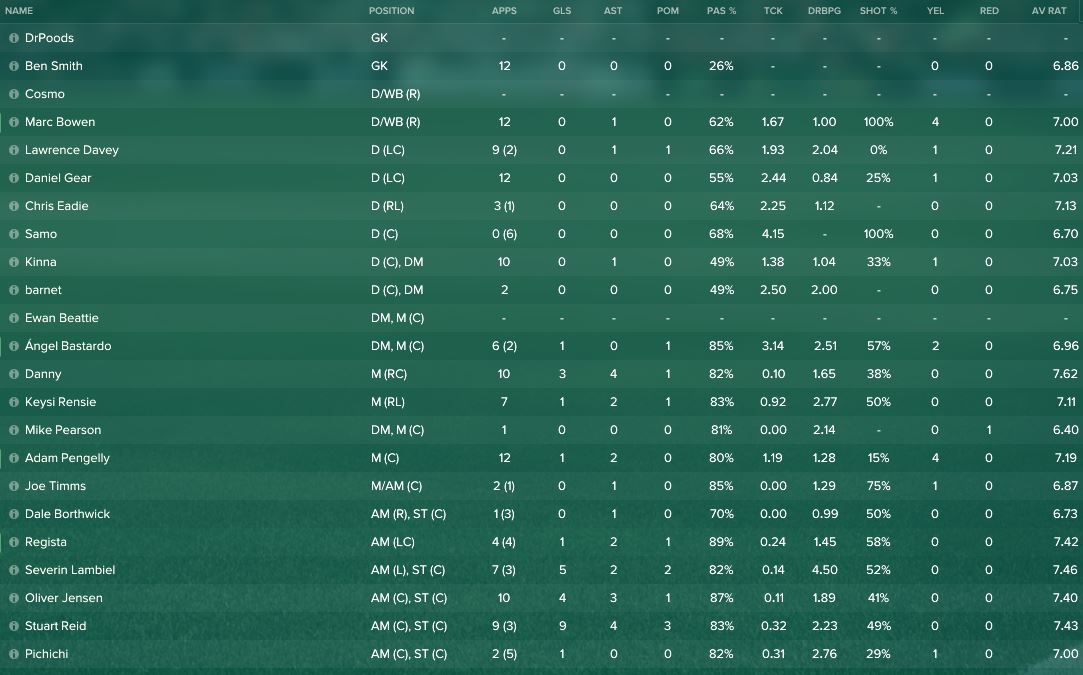 And that's everything for now for the Slackers! I appreciate the update is long, but I wanted to get a feel for how this is going to carry on and whether 3 months is ideal. Let me know if you prefer this diary style, or would rather me sim all the way to the end of the season and provide more of an overview style update.
Next time out, we'll be heading towards the January transfer window (and maybe beyond)! Rumour has it that scouts from some big teams have made their way to the Slack FC training facility and stadium, and are keeping tabs on a few of the players. Who will leave, and who will stay? Keep your eyes out on Twitter (@registafm and @thehighertempo) for the next update!