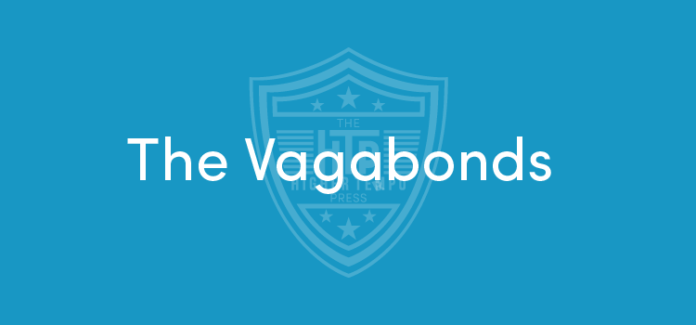 I love the Create a Club feature using it almost exclusively on FM16; I've still got a save going with the club I created for that edition. Strangely I've not seen too much CaC content out there in the community so for the uninitiated I'll briefly explain how it works. Firstly you create the club itself; the name, the nickname, where it's based, the name of the ground, the kits, the badge etc. Once this is done you go on and choose a real life club in the database to replace and you can decide whether you want to keep the history of that club and transplant it onto yours. Picking a club is, as ever, a choice best made carefully. Some clubs, obviously, will have a larger transfer kitty than others and that would then come with higher board expectations.
For this save I've decided to replace Doncaster Rovers in League 2 of the EFL. No reason other than they had the largest amount of money available to assemble my squad. I've elected to not keep Doncaster's club history because I want our records and achievements to be our own. I've named the team Highdown AFC after Highdown Hill on the South Downs near where I was born. The team nickname is The Vagabonds because, honestly, it sounds awesome and they're playing at Teville Gate which in real life is not a football stadium and is instead a massive car park in Worthing.
Aside from being able to create a brand new club with it's own history and all that one of the marvels of CaC is that you have the opportunity to decide upon your system and then go and cherry pick the players, within the financial constraints of the club, who fit that system rather than having to adapt to the players at your disposal. Knowing how you want the team to play also means you can filter the players more effectively and avoid having to spend hours and hours trawling through a database of 40k+ players.
So, how do I want this team to play? Before even thinking about a formation I've first got to consider our identity. Having been inspired previously by Rashidi over at BustTheNet I'm once again turning to his idea of Club DNA. What are the attributes I value more than others? Or, what do I want people to think of when they hear the name Highdown AFC? Simply: a determined, hard-working team eminently confident on the ball. Determination, Work Rate, Passing and First Touch.
Those four attributes form the core of what I expect my players to have decent stats in and then other positional related attributes come into play on top of those four. Also, much like how knowing this information made it easier to inform the choice of players when creating the club, this makes scouting that much easier too; I can send scouts out looking for those four attributes and then go from there.
In terms of formation I'm going for a 4-1-2-3. Back line consisting of a GK-D, a WB-S, two CD-D and a FB-S. DM-D in front of them providing a screen which affords the wide defenders more freedom to push up in support. A CM-S and a CM-A in the middle of the park, again allowed slightly more license to get up the pitch thanks to our friend the DM. The attacking trio consist of an IF-A, a W-A and a DLF-S at the top. The IF will push inside giving the WB space to move into, the W heads for the byline to sling in low crosses and the DLF generally makes a nuisance of himself in the heart of the opposition's defence.
I've always liked the 4-1-2-3; it provides defensive stability, options out wide and strength in the middle. That extra oomph in defence will serve us well in the lower leagues I think. I'm going to be utilising it with a Control mentality and a Very Fluid shape. This is where my insistence on Work Rate comes into play. Very Fluid means I'm expecting all of my players to get involved and they'll need a good Work Rate to be able to do it.
In terms of Team Instructions I try to keep it as simple as possible so have gone for Shorter Passing, Play Out of Defence, Push Higher Up, Lower Tempo and Low Crosses. My aim is to keep the ball, pass it well, constrict the space available to the opponent and get the ball into the box for someone to tap in.
That's the system down so now I'd like to highlight some of the players I've snagged, rather than going through each and every one. The team is young with an average age of just 21. This isn't accidental. I've purposely gone for decent players with a higher potential rating. My theory is that League 2 football is all about physicality so if my team is younger and fitter we should be able to outlast most others. The only flaw is that we're also quite weak so I'm expecting to see some brutal tackles coming our way as well.
In goal we've got 16 year old German Marian Prinz (I did say it was a young squad)

He's incredibly young but he's got such potential I couldn't say no. I also have another young German goalkeeper in the form of 18 year old Constantin Frommann and the plan is very much to rotate between these two.
Our key defender is 23 year old Portuguese Hugo Basto. He's got everything I'm looking for in a defender. Strength, good jump, good tackling, good marking and, of course, good ratings in our Club DNA attributes.
Our midfield engine is a 25 year old Italian with one of the most Italian names ever: Giuseppe Rizzo. Once again he's good in most of the Club DNA attributes but in terms of his role in midfield he's strong, energetic and hard as nails.
And last but not least, our star player; a man who has every right to be wondering "What in the hell am I doing on the south coast of England?", current Czech international Vaclav Kadlec.
Now, he has no business at all running around in League 2 but I had the budget and he's been good for me in previous saves so here he is. Again, good First Touch, Passing, Determination and Work Rate but it's his Finishing, Off The Ball and Anticipation which make him lethal in front of goal.
Lastly, I want to talk about the three targets I have for this save in the long term:
1. Break even – I want us to be on the right side of the black line where possible. This will mean my transfer business has to be sensible and that I will have to be firm with wage demands.
2. Be self-sufficient – Improve the youth development to the point where homegrown youngsters are regularly entering the first team and / or being sold for profit.
3. The homegrown 11 – I want to be able to field an all homegrown first 11. It's something I've never done before and it'd be quite the achievement I think.
That's it. We've got a long way to go before reaching any of those goals and I am looking forward to seeing how it goes. Roll on pre-season.
If you'd like to follow me on social media please check out the profile at the end of this post.