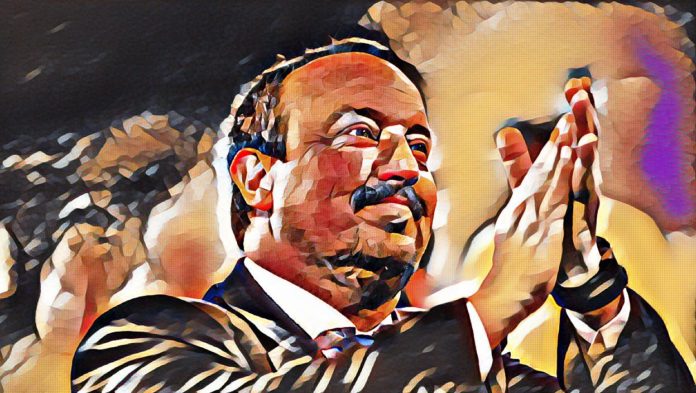 The Gospel according to Rafa
Tactical Prelude 1
Rafa Benitez was an obsessive when it came to tactics & preparation. As a child, Rafa played Stratego, a military-based board game where players were tasked with out-manoeuvring their opponents. It was this same mentality that Rafa brought with him to management and coaching. Although formations may have stayed the same, roles & instructions for players may change from game to game in order to counteract opposition threats and exploit opposition weaknesses. It is this same philosophy that I am bringing to my Liverpool side.
In regards to tactical formations, I will be using three simple shapes seen during Rafa's tenure at Anfield – 4-4-1-1 from the initial stages, the alternative 3-5-2 seen during Rafa's first season in charge & ultimately the 4-2-3-1 that became the trademark shape of this era. As for Tis & PIs, the finer details of these will change from game to game just as they did for Benitez, to counteract opposition threats & exploit opposition weaknesses.
Below are my set-ups, my interpretations, and where my inspiration comes from.
4-4-1-1
In Benitez's first season, this formation was a familiar sight for fans. Regularly, what we saw was a compact back 4, a midfield that had a wider outlet on the left-flank than on the right, while up front a deeper forward sitting behind a focal point, either to be a 4-4-2 or a 4-4-1-1 depending solely on the personnel suggested.
3-5-2
The signing of Mauricio Pellegrino in January 2005 saw a stalwart of Benitez's Valencia side follow him to Merseyside. Benitez's trust in Pellegrino also saw Liverpool transition to a 3-at-the-back system to counteract the 2 striker systems employed by most Premier League sides at the time. As Benitez did not favour his 2 CBs facing down 2 STCs, the 3 CB system was used by Liverpool for a short period of time. In 04/05, Liverpool had Finnan & RIise as FBs comfortable further up the pitch, and using similar players like Chandler & Moreno in my Liverpool side as WBs, this system will match when we face 4-4-2 systems hopefully to more success than Benitez's side had.
4-2-3-1
The system that became synonymous with Benitez's tenure at Liverpool. In this, 2 FBs would support the attack, while a midfield anchored by a BWM & DLP released the front 4.
While personnel could dictate the finer details of the role, AMRs were RMDs/Ws/APs, as Maxi & Kuyt would channel their natural attacking instincts from wider berths, while the cultured Yossi Benayoun would probe spaces, providing key passes that would set a teammate through. Steven Gerrard locked down the AMC role, between AM/AP/SS roles as the sides evolved. At AML, the role changed drastically, whether it was Ryan Babel as an Inside Forward or Albert Riera as a Winger, the AML role was an outlet released by the 2 deeper DMCs. Finally the STC role, evolving from Cissé, Baros & Morientes, to Torres, Kuyt, Crouch…and N'Gog. What this role ultimately was was an AF role, a Striker to lead the line especially through pace in looking at the spaces behind opposition defences. In Origi, Sturridge & Ings I hope to exploit these spaces in behind…just like Rafa.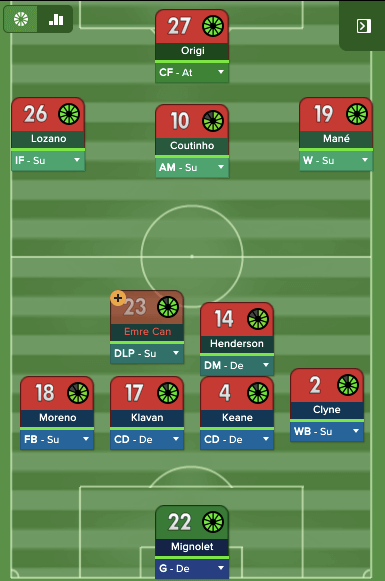 What I've learned from looking at Benitez is that he had a very particular plan in mind, where the team would be set up to evolve from game to game, despite personnel possibly remaining the same. What Rafa saw was that players played in different positions to their natural positions could bring their attributes and personalities in each role, combining their skills in an intricate puzzle to create a team that became a force in Europe while also providing consistent performances in the league.
It is with this exciting crop of Liverpool players that I will look to channel individual strengths to a collective one. Using the team shapes & roles seen above, I can hopefully incorporate the resilience of Rafa's side into the excitiement of Klopp's. Who knows where it will take us?