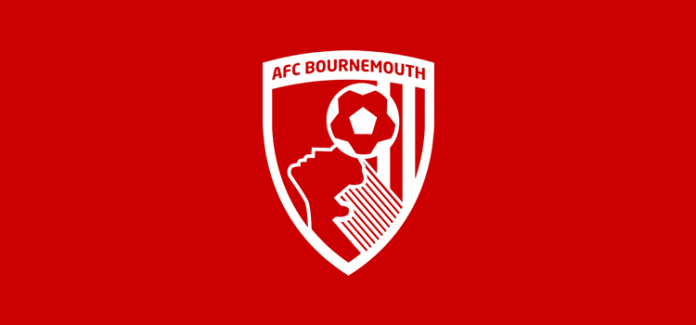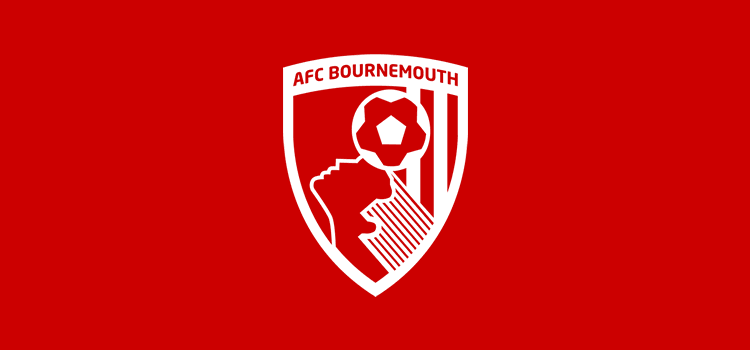 So, here we are: the final stretch. With nine games to go, United are ten points ahead. There's a lot of work to be done to make up that gap but our eyes are on the prize and we're going to run full tilt at it.
Before we get down to the nitty gritty though, there's the small matter of an FA Cup quarter final with Fulham at home to contend with. When smooth-faced, virtually pre-pubescent regen Dave Pratley smashed in the opening goal, it seemed like it was going to be an uphill battle.
That wasn't the case. James Ward-Prowse, set piece extraordinaire, stepped up and supplied our lot with the ammunition to blast Fulham off the face of the Earth. His free kick from the right was headed back across goal by Brendan Galloway for Jack Stephens to nod in, then Ward-Prowse scored a direct free kick of his own from thirty yards. A third followed when JWP's corner eventually bobbled out for Ravel Morrison to crack a first time shot into the bottom corner and Adam Smith made it 4-1 with a smart finish after a trademark overlap.
It sent us sailing through to the semi-finals where we'll face off against Arsenal. Laudrup names a record ten Bournemouth players in his England squad for a pair of friendlies in March and we're faced with another traitor as young Marcus Edwards accepts a call-up from Cyprus. Off with your head, son. He's immediately sent to the wasteland of the under-19s squad and will be on the first ship out of here when the window reopens.
The crunch match with United is edging ever closer but first we have games against Sunderland and Leicester to deal with. And, although the scorelines look extremely comfortable, we were extremely poor in both games and struggled to manufacture chances for long periods of time.
Sunderland are on the wrong end of a 4-0 scoreline thanks to a header from Berahino and a hat-trick from substitute Danny Ings, which included a generous late penalty that he converted emphatically.
The Leicester game was worse, as the match stretched deep into the second half before we created any real opportunities. That all changed when I brought Jack Wilshere on. And not for the better.
Two minutes after he stubbed out his cigarette and actually put his shin pads on, Wilshere barged into the back of Islam Slimani and gave away a penalty. For the second time this season, Jonjo Shelvey was given the chance to score against us from twelve yards and for the second time this season Jack Butland denied him.
Wheelchair almost immediately made amends, thundering a header in after a smartly worked short corner routine. With five minutes left, our captain fantastic sent Berahino out to the left wing to chase a long ball and Saido curled a cross onto the forehead of Tammy Abraham, who really improved his scoring rate over the last few games.
Scoring six goals without reply in two games is usually enough to instil you with confidence, but the underlying performances were troubling. It meant that the trip to Old Trafford was met with apprehension rather than excitement, with anxiety rather than feverish anticipation.
In the pre-match team talk I go for the "Let's show the world what this team is all about, shall we?" option and, based on our performance against United, this is what the world will have seen:
We bottle it.
Koke scored a cut back to put them in front, Ross Barkley briefly restored parity and then James Rodríguez darted into the near post to give United the lead once again. An hour later, Charlie Taylor gets caught in possession and Dybala scored a third to kill the game and our title aspirations in one fell swoop.
That left a thirteen point gap with just six games left to play. It's over. It's done. We're finished.
After a few days of licking our wounds and nursing our bruised egos, we hosted West Ham. Honestly, it was difficult to get up for this game knowing that even a win would be futile.
Thankfully, perhaps sensing our collective bad mood, West Ham's 'keeper decided to give us some presents. There wasn't much he could do about the first two – Berahino tackled a hesitant Reece Oxford and slammed home a close range thunderbolt, and then Ross Barkley played a 1-2 with the striker and swept in our second – but he later spilled a tame shot back out to the feet of Berahino in the six-yard box and allowed a weak Tammy Abraham shot slip through his grasp. They scored a consolation from a corner but that's neither here nor there at this point.
Speaking of inept goalkeepers, the final match before the big game with Arsenal was at Molineux, where we met up with our old mate Alex Smithies once again. With the game level at 1-1 (a Maguire og followed by a Saint-Maxim tap in), Smithies dived at full stretch  towards his top corner to claw out a venomous shot from Jordan Rossiter. It was a magnificent piece of goalkeeping but, unfortunately for him, Tammy Abraham was ideally placed as the ball dropped and he barely had to move as he stroked the ball into the unguarded net. Florin Andone then spoiled the day, scoring a header from a cross by another old friend, Harry Arter. These two dropped points make United's title win official, to the surprise of absolutely no-one.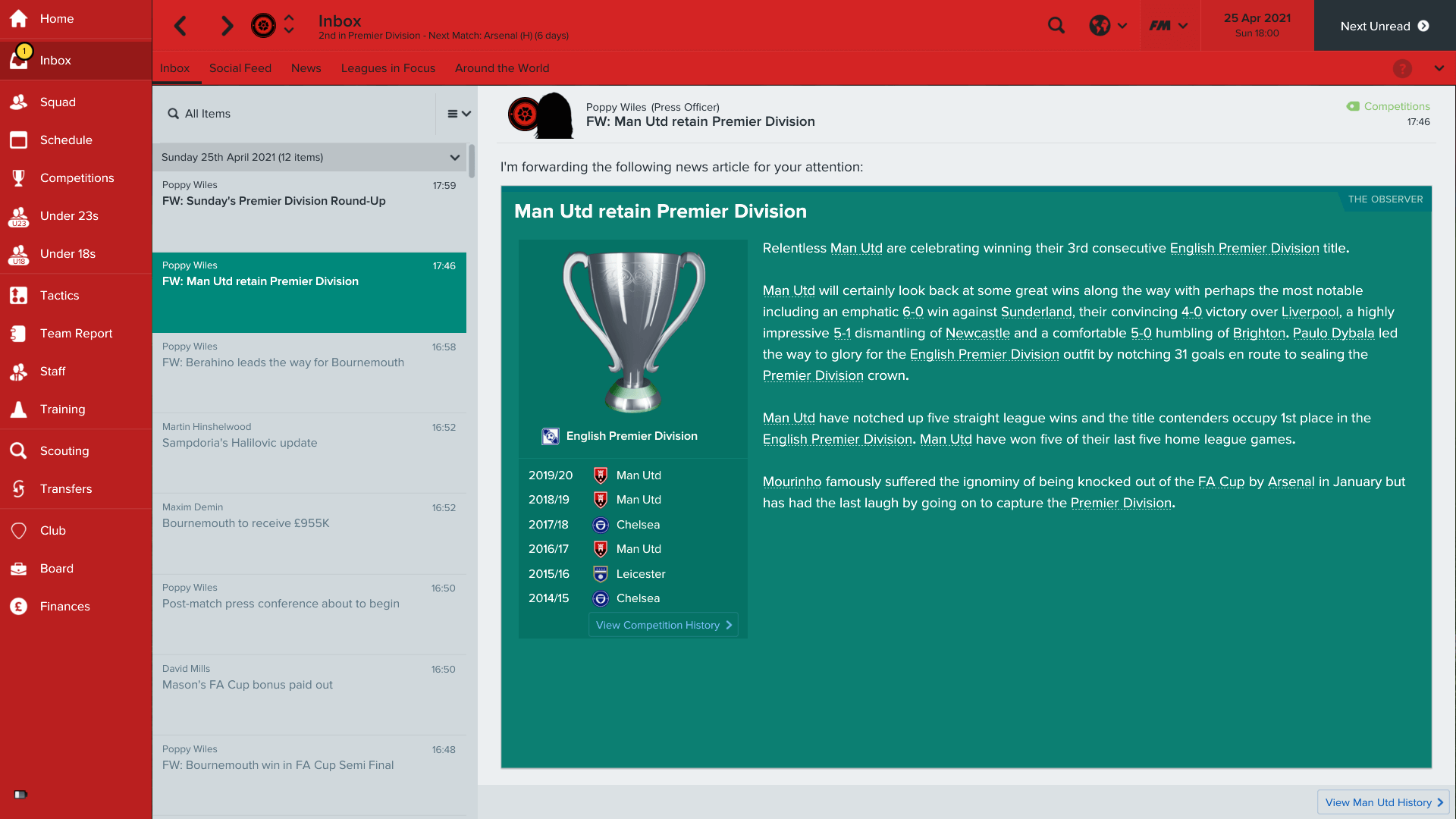 Not an ideal result heading into an FA Cup semi-final, it has to be said. Fortunately the match against Arsenal was at Wembley and there is no-one who enjoys playing there more than Saido Berahino.
Just the hat-trick for the big man this time. He showed his range, too. There was a header from a corner, then he lead the press to win the ball back and finished it off himself, and finally he was at the end of a fizzing one-touch move. Stephan El Shaarawy nicked one back but it wasn't enough and we strolled into the final with a 3-1 victory and with Saido Berahino to thank for it.
Three days after, we awkwardly have to face Arsenal again but Saido is their downfall once more in a 1-0 victory. That was our nineteenth clean sheet of the season, which meant that Jack Butland broke his own record for shutouts.
He didn't manage to make it twenty against Leeds though. The Premier League's bottom club scored a late goal from a corner (shock), but by that point we were already three goals to the good courtesy of a brace from Tammy Abraham, some shocking goalkeeping from Marco Silvestri, and an outrageous chip from Ross Barkley.
The penultimate game of the season saw us square off against third place Liverpool, who also happen to be our cup final opponents. Rather than attempting to outfox them, or trying to contain their attacking might, I simply set us up to play our football and try to win the game on our own terms.
Which ends up going quite well. Danny Ings got us off the mark and Lewis Cook added to it with a fine solo goal. Shortly after Divock Origi scored an individual effort of his own to haul us back but a sublime bit of interplay between our attacking players carved the Liverpool defence apart and restored the two goal advantage:
A further goal from Berahino made it four and Gini Wijnaldum's late header left the scoreline reading 4-2.
The season comes to close with a journey to Craven Cottage and we end on a high note. Berahino scores a penalty and Ross Barkley sweeps in a shot from the edge of the box either side of a Tom Cairney goal from a cut back. There was time for Daniel Sturridge to tickle the post with a stabbed finish in the 91st minute to set a cat amongst the pigeons, but we held on for victory.
An anxious week or so passes in the build up to the cup final but before we know it, we're back at Wembley to try and get our hands on the FA Cup once more.
The game itself feels oddly familiar. With less than half an hour gone, Mr. Wembley had nabbed himself a rapid fire double to put us 2-0 up, both assisted by Ross Barkley. The former Evertonian then made it three with a ridiculous twenty five-yard banger that rattled the inside of the post on its way in.
It doesn't all go our way: there's a De Vrij header from a corner and a close shave with Mané before half time, but after forty minutes we had a 3-1 lead. The wobble continued after the break when a mix up between Keane and Butland allowed Roberto Firmino to sneak in and pull Liverpool back withing touching distance with half an hour left on the clock.
So, when Calum Chambers continued the theme of our players brainlessly giving away penalties at the worst possible moment this season, there was every reason to fear the worst. Jordan Henderson took a deep breath and the smell of extra time lingered in the air as he strode towards the ball… but Butland saves! Plunging down to his right, Jack Butland threw a dustbin sized glove at Henderson's meek shot and scooped it out of the danger area. Incredible. I make that at least five penalties he saved over the course of the season. What a difference maker he's been.
Liverpool were clearly deflated and as they desperately ploughed forward to find an equaliser, we caught them with a James Ward-Prowse-shaped sucker punch in the 88th minute. And as the final whistle blew, the Bournemouth end rejoiced; this was our third FA Cup triumph in four years, and our second final win against Liverpool. Drink it in lads and then crack open a can of the good stuff:
Can't tell if satire or end of all things pic.twitter.com/a4scTkxrcJ

— Johnny Chiodini (@johnneh) April 15, 2017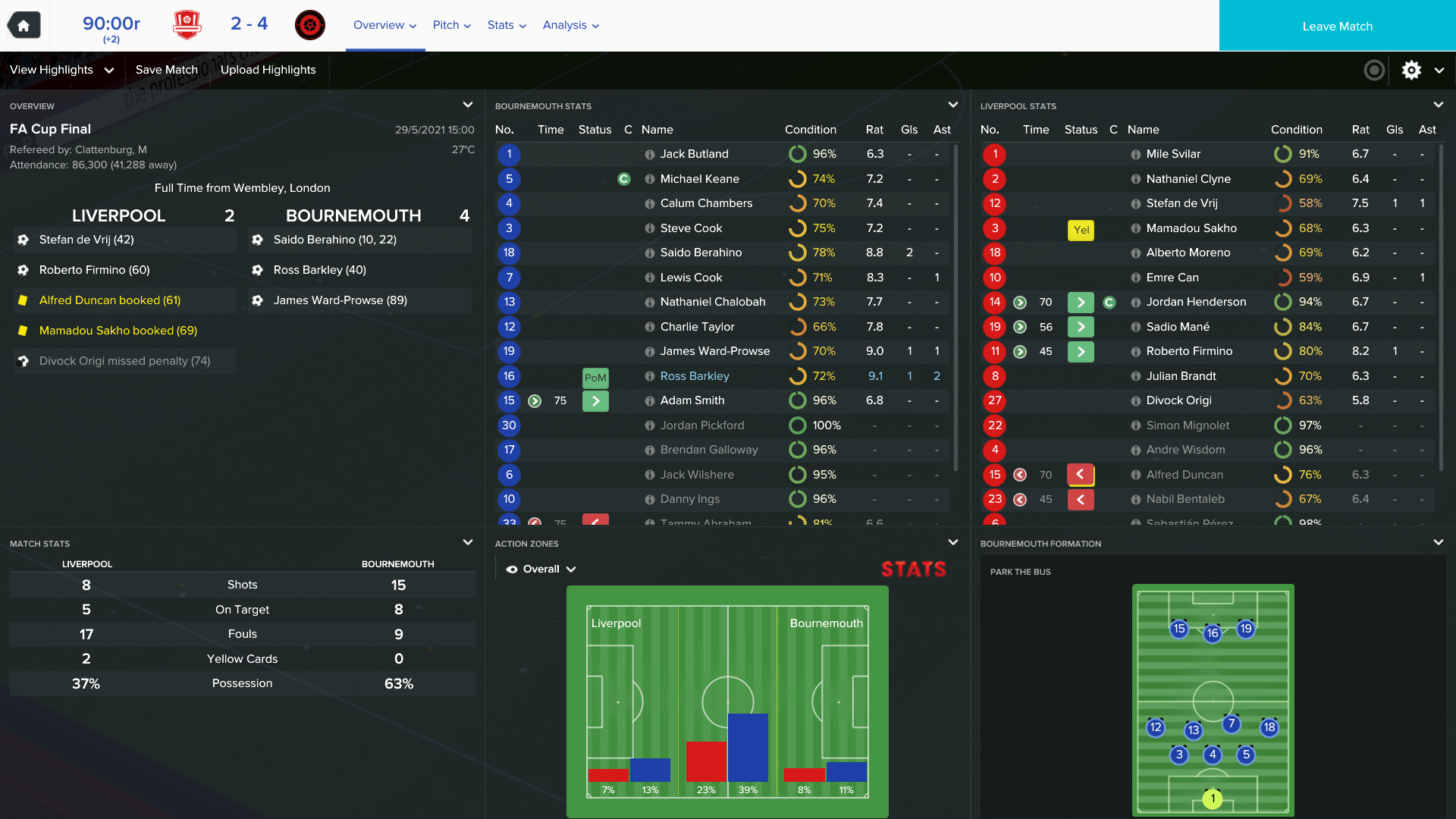 The Premier League table finished like this: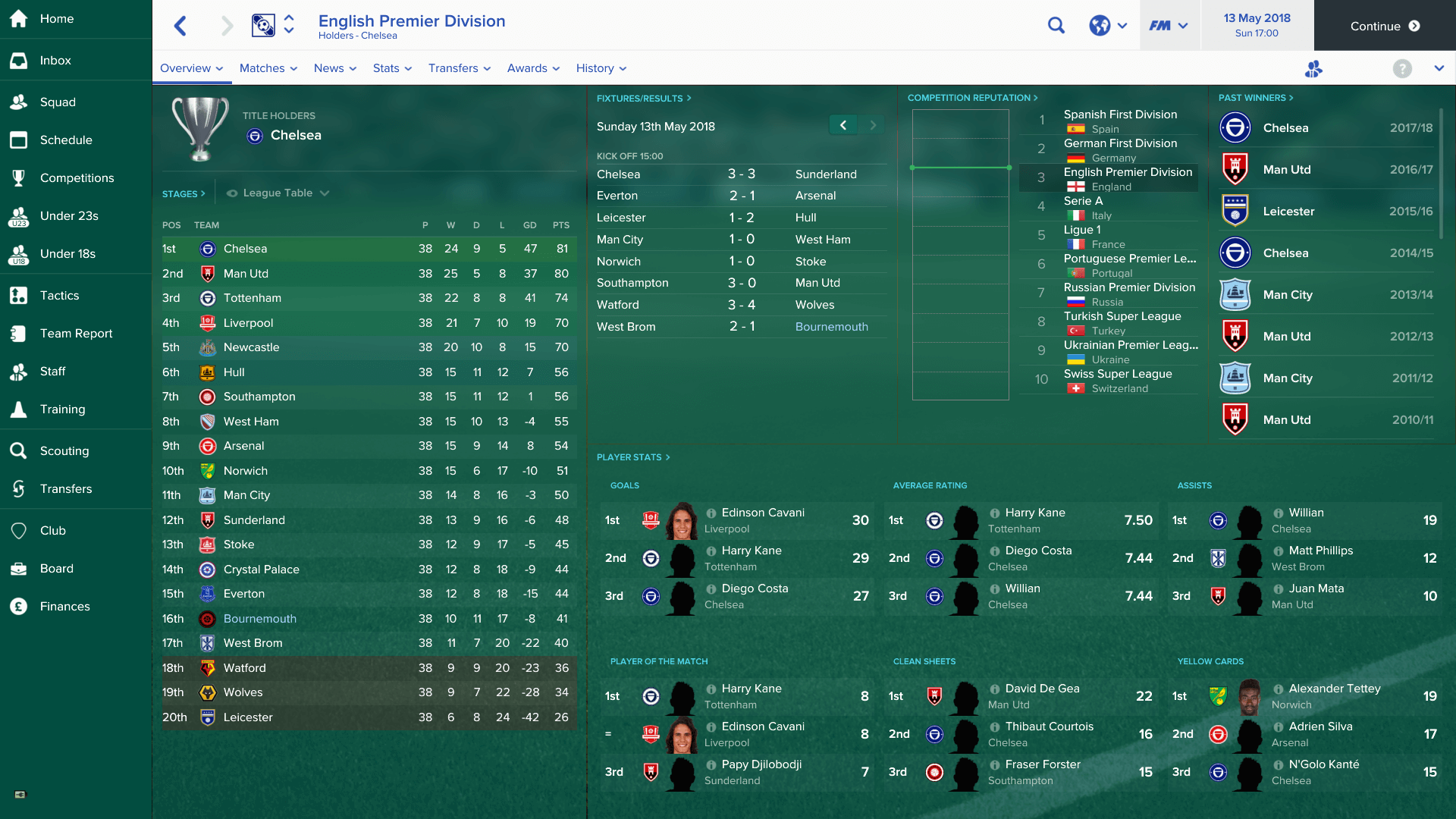 United lost the final game of the season 3-0 to Arsenal, which makes it seem as though it was the draws that killed us. In fact, we only lost one game (against United) in the second half of the season, which is some going. The gap to United proved insurmountable, but let's take a minute to appreciate how impressive our performance was this season. Our total of 87 points is 10 better than last season and would have been enough to win the title in three of the last five seasons.
And we did it all with a modest average wage and by using the joint-fewest players in the league: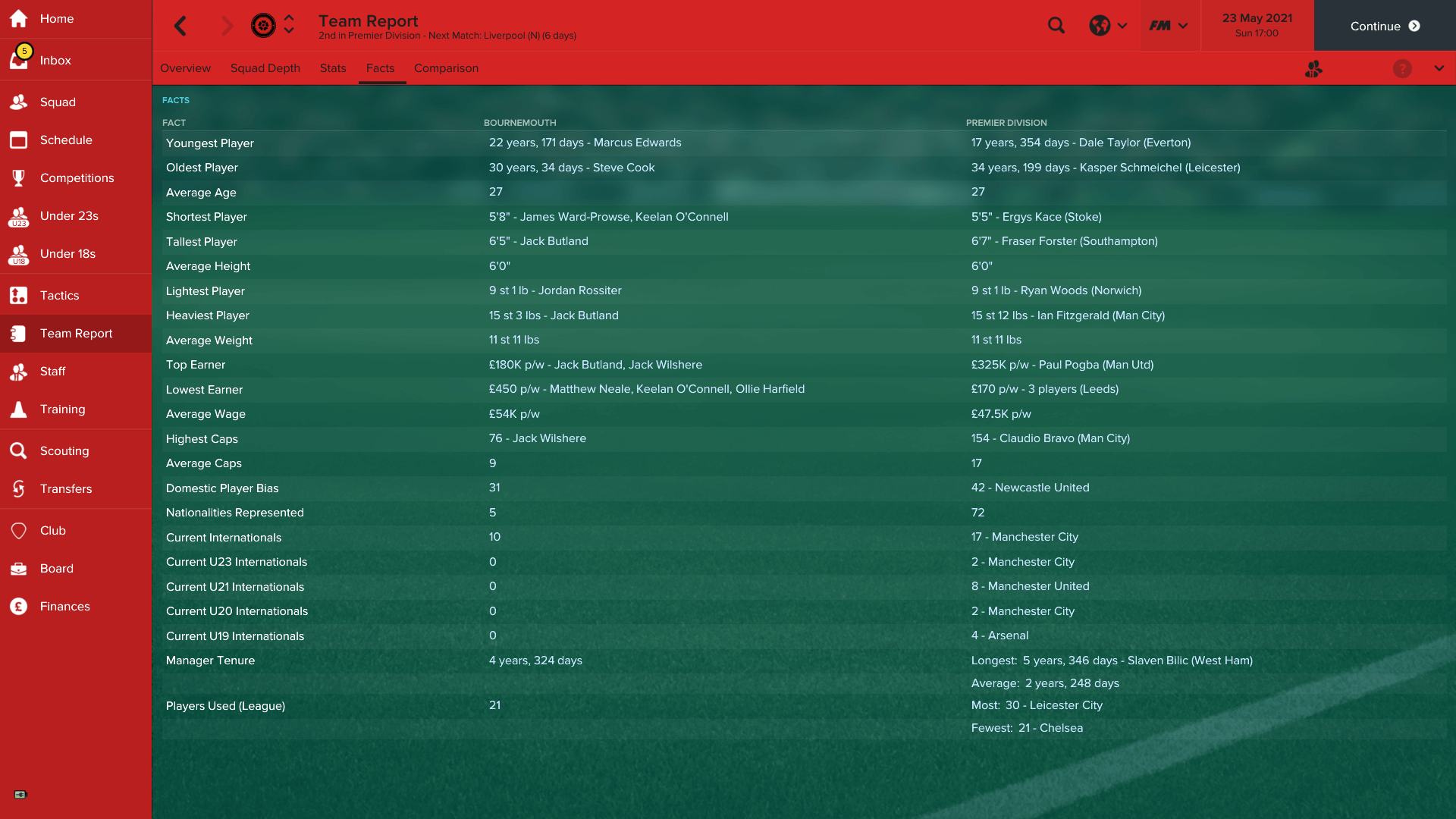 Our lads had a phenomenal season individually, too. Berahino's 43 goals in 43 starts is incredible and Barkley's 19 goals and 11 assists from AMC is a massive output. We had six players score an average of 7.5 or above and just one score below 7.0 (poor Rav couldn't replicate last season's efforts).
I stayed true to my ideological principles until the bitter end: signing and playing only Englishmen, focusing on younger players, striving to turn a profit, and placing an emphasis on those who excelled with their First Touch, their Decisions, and their Bravery.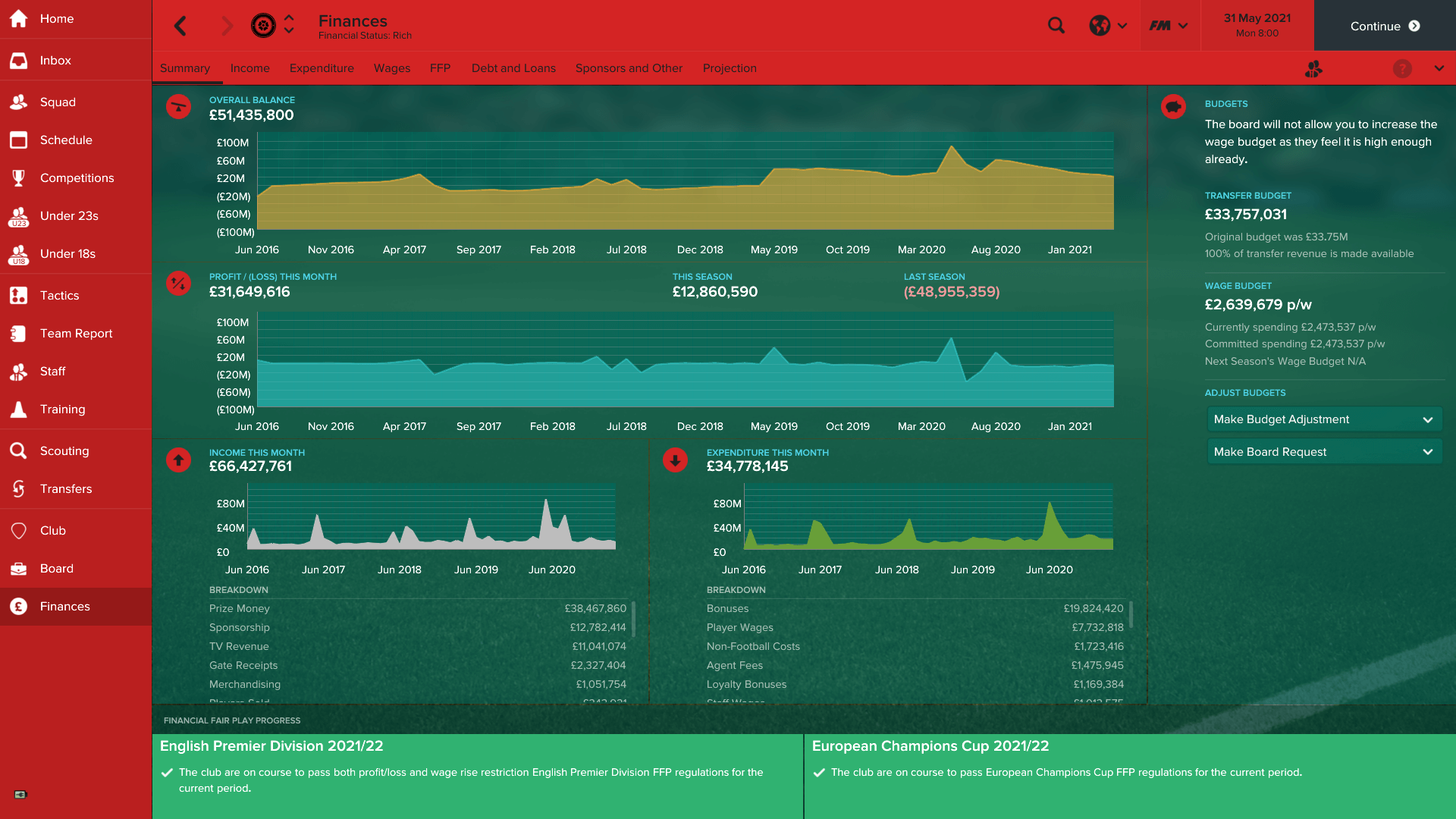 Alas, it wasn't to be. I fell short and couldn't win the league. It's oddly fitting, in its own way. If there's one thing I've learnt from this endeavour, it's this:
If you go fully Brexit, the best you can ever aspire to is second place.
We were never able to overcome the might of the impure and never ascended to the final level of Brexitry:
Once you defeat all the brexits you must face the final boss pic.twitter.com/JQVT1TwkrJ

— Karl ? (@steamedhamsjpeg) April 2, 2017
But it was fun trying.