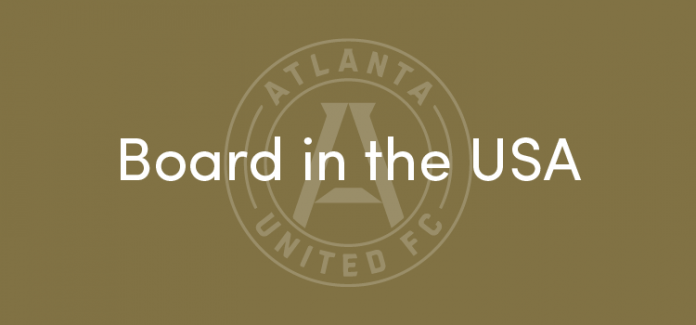 Board in the USA 21: Just Keep it Together
This update will take us through the transfer deadline prior to the 2020 season.
Also, shameless plug: if you're not convinced from reading these updates that MLS is for you, do check out the latest podcast The Tempo Ten. In the first episode, I attempt to convince Chris why the MLS is a league that everyone should check out. You really should check that podcast out. Stop reading, I'll wait.
After two title wins in a row, we clearly had a winning formula with the squad we had. While it is fun to blow up the squad just for the sake of wheeling of dealing, sometimes you have to sail with the good stuff that you've got. These guys delivered me two titles; there's no reason why they can't deliver me a third. To that end, I resigned them to bigger deals since most of them demanded higher wages. The downside to this is that it left me rather raw in terms of salary cap space – I actually exceeded my salary cap for the first time in my Director of Football Career! Fret not, three more months to correct it.
The Young in Demand
When you've won the MLS Cup two years in a row, virtually your entire team has admirers from other teams in the league. What was weird this year was the attention given to my young players.
Unfortunately we had to let Andrew Carleton go in the December Waiver Draft.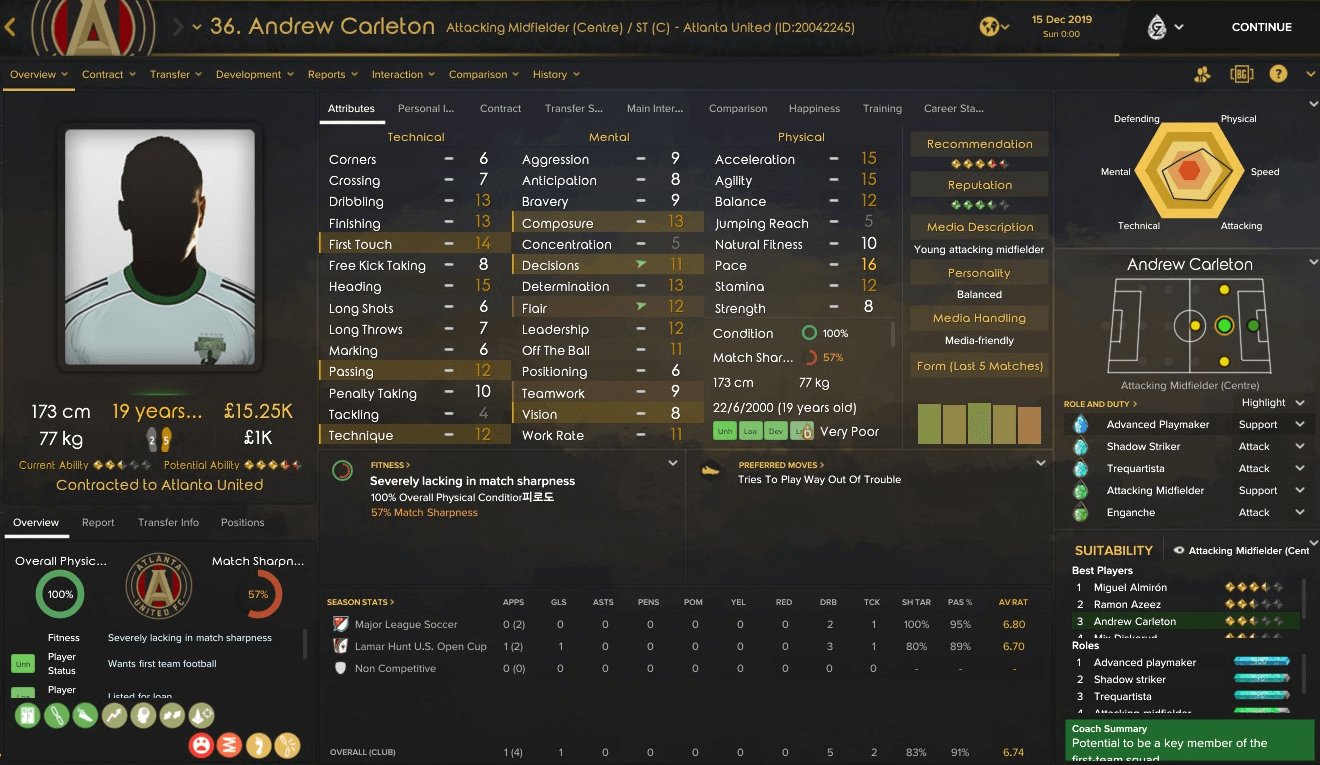 I know, he's a great player. Unfortunately he just did not fit into Theiler's plans at all. In terms of backup minutes, Theiler consistently put Kyle Dombrowski over him, which angered him greatly. Nearing the end of the season, he refused to signed a new deal, and I unfortunately had to let him go. It is unfortunate, but since there was no sign of demand for him from other teams, we just have to let this one slide.
Many teams also started showing interest in Frank Bendik. The two offers below were just two of the many offers I received from teams over the course of the transfer window.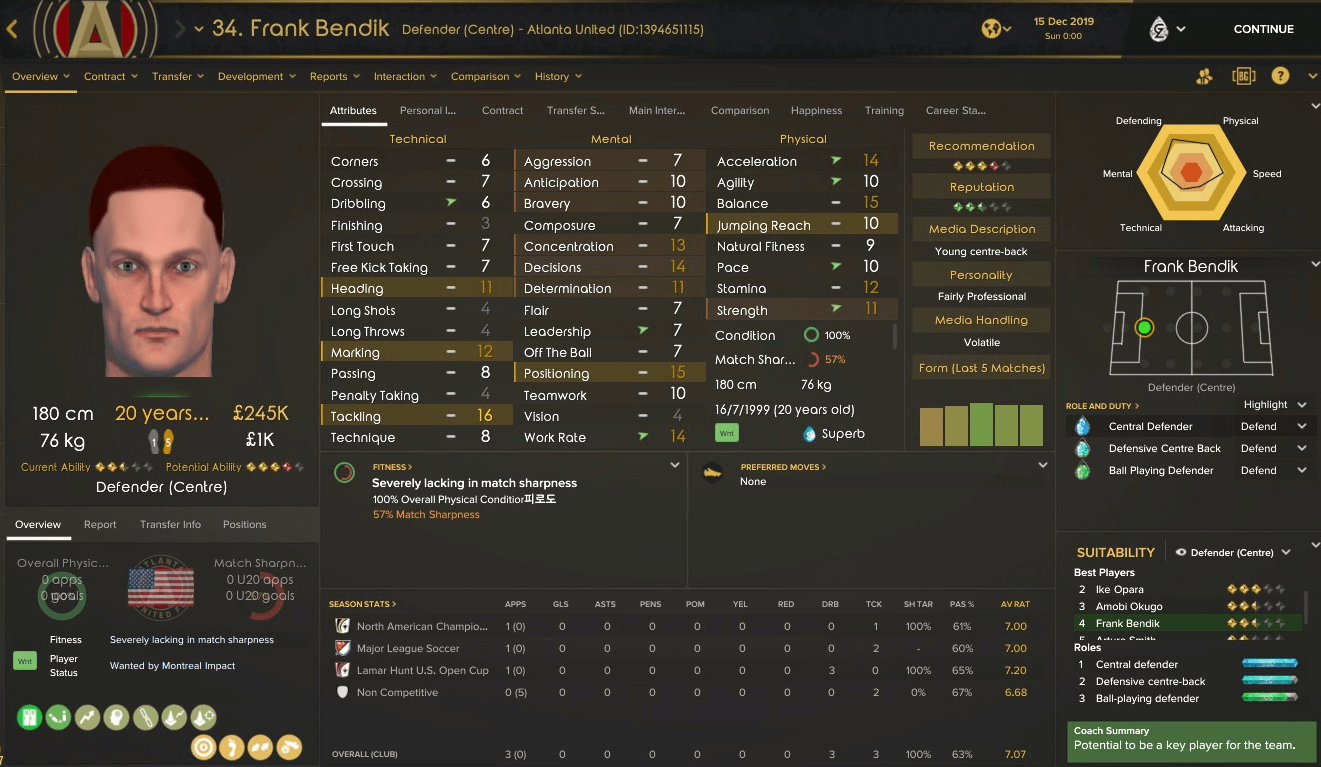 He's only played 3 games the whole of the season, including substitutions. He also is not first-team starter material at present. I had a real long hard think about giving this one away. Ultimately I decided not to – he was only 20 (which is young by MLS standards), he was on Minimum Salary, and he had good technical attributes. It was a low risk gamble to hold on to this high potential kid, who would likely be worth more than whatever picks I would trade him away for. Good news Frank, you're staying put.
The 2020 Superdraft
Here came the 2020 Superdraft. This year, the pool of top talent was fairly shallow. After bombing hard with my machinations in the 2019 Superdraft in the form of Martin Williams, I was really going to play it safe this time round. The only two guys I could bring myself to want to pick up were Papa Abdoulaye Reynoso and Dan Garza.
Let me be clear that either of these players are fantastic pickups for any MLS team, as they're only 20 and have fantastic attributes for MLS-level football. However, I ultimately decided that Garza would be a far better pick than Reynoso. Firstly, Reynoso only has a Balanced personality, in stark contrast to Garza's Professional personality – Garza is more likely to improve and buy in to the overall Atlanta United mentality. Secondly, I already have Caldwell, Okugo, and Azeez ahead of Reynoso, making it highly unlikely he would get any game time in the first year. For the talent that he is, it is likely that it could breed malcontent in the squad, in the same way Martin Williams was last season.
I eventually decided that I wanted Dan Garza. He's an MLS-ready player, and will probably go first pick. However, I already have 4 centre-backs on my roster – Ike Opara, Gonzalez, and young players Frank Bendik and Arturo Smith. There's a high chance that adding him would clog up the position needlessly.
This was when I realised something. Ike Opara was already 30, which meant that he was likely to deprove physically. 30 is also the age where player's values start declining, which meant that if there ever was a time to cash in, it would be now. On top of that, he was also on a fairly hefty contract, and I needed to stay within the salary cap for the coming season. The last reason pushed me over the edge. I would move Opara out, and get Dan Garza in.

I'm somewhat lucky I managed to get the 1st pick. As you can see, I had to give up a lot to get it, which necessarily increases the risk of my move. Fortunately for me, Dan Garza is almost assuredly a starting centre-back for MLS football, so the risk is fairly minimal. As the draft approached, although many teams offered me a ton of value for my 1st pick, I held on to it tightly.
Ultimately, I picked Garza first in the Superdraft, and Reynoso was picked second. Hopefully I made the right decision here.
That concludes all the deals I made for my roster moving into the 2020 season, and the 21st update of Board in the USA. I plan to write two more updates – one detailing how the 2020 season went, and a last one detailing all the lessons I learnt on this incredible 4-year journey. As always, you can find me at @avery1822 on Twitter, or @avery on FMSlack. Stay tuned!