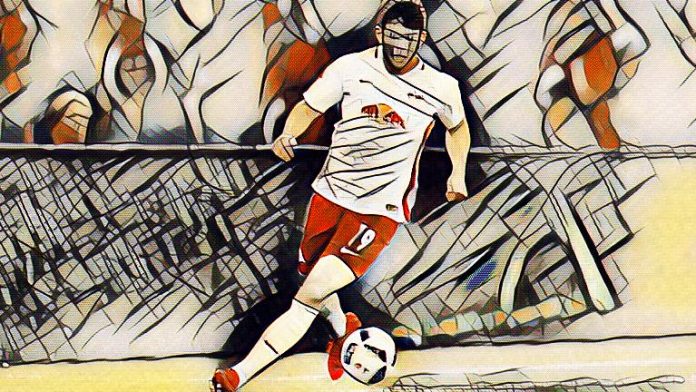 I had a watch of FootyGamer89's video last month taking a look at how Burke developed in his simmed save. Of course, it's that we need to keep in mind. It was a simmed save for the purpose of checking out how he develops in that environment. No offence is intended towards my fellow Higher Tempo Press colleague, but I felt I needed to respond with this post to show how Burke is developing under my FM tutelage.
One of the main reasons I went for RBLeipzig as my chosen save for hopefully the entirety of the FM17 cycle was Oliver Burke. His reported £14m move from Nottingham Forest came as a surprise to many, and he perhaps hasn't quite set the world alight with his performances across the season for Leipzig, but I still believe. I believe he'll come good. I believe that he's the future of Scottish football! A role model that all young Scottish players can look up to. Because that's certainly what he is in my save on FM17…
He starts the game as a very promising 19-year-old prospect. Naturally a right midfielder, but able to play further up too, plus capable of playing on the left as an inside forward too. Here he is in my first season at RBLeipzig.
Playing as a wide midfielder on the right of a 4-2-2-1-1, Burke had a relatively productive first season under my management. 7 assists and 2 goals from 26 games, in which he was rotated with Marcel Sabitzer regularly. In the role he was playing, I really wanted him to focus on getting down the wing, and hitting the byline. I made a huge effort for him to get rid of that trait of cutting in from the right hand side. Why would you do that, Burkey!?
It was in my second season in charge, that he came really burst on to the scene.

Aside from a slight boost in a few of his attributes; namely crossing, passing plus growing stronger, he benefitted from making that right midfield slot his own. He excelled in our run to the Europa League final, hitting our goal of the season in a group stage match against Rapid.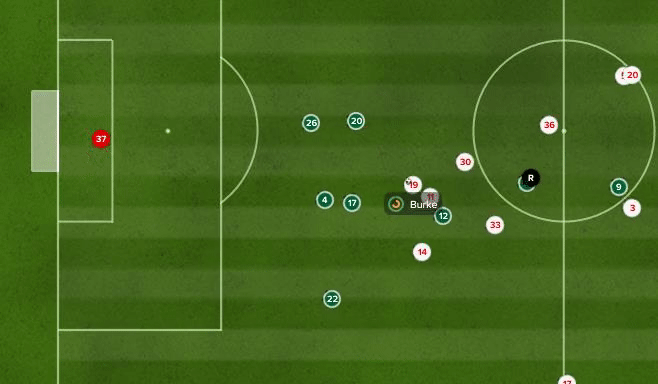 An increase in his assist output too, providing 12 goals for his teammates over the season. It was in season 2 that I started to experiment with playing him behind the striker as a shadow striker, more on this soon.
2018 was a brilliant year for the now 21-year-old. Aside from stopping to cut inside from the right, his performances for us in the Bundesliga, Europa League and our first foray into the Champions League led him to be named the 2018 European Golden Boy.
As a proud Scotsman, I think a tear fell from my eye as the news item came through for this. My management had paved the way for one of my fellow countrymen to be acknowledged as the best young players on the continent. The 2018/19 season, though, was to end in disappointment for us both. Tears fell for a different reason.
It was the 92nd minute on matchday 33 of the season. RBLeipzig against Bayern Munich. Bayern were a point ahead of us in the race for the title. Win this, and we were in a brilliant position to seal the club's first ever Bundesliga title.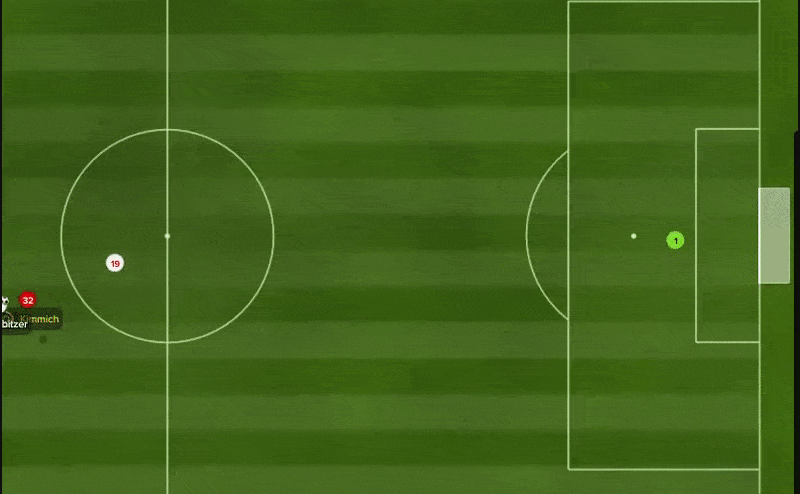 I was on the edge of my seat. Standing up. Arms ready to be thrown in the air. Why do these things always happen to me? Devastated.
During my third season at the club, we'd made a tactical shift to a 4-2-3-1, with 3 players in the AMC slots behind the striker. The outside 2 of the 3 were shadow strikers, and this move brought Burkey's best goals return. He scored 8 across the season, and laid on 6 assists too. The tactical shift had seen me switch up Burke's focus in training too. He was previously going all out in being a wide midfielder, trying to improve across a breadth of attributes. The move to him being a shadow striker has now seen him shift his focus in training to that role too. Focusing on becoming more lethal in front of goal.
Going in to my fourth season, I felt a full season of the new tactic could bring us some success. With Burke, and the other posterboy of my save so far, Timo Werner, both firing in the shadow striker positions. I was right.

The club's first Bundesliga title was secured, and Burke had hit 11 goals and provided 6 assists along the way to it. He's now even faster, really improved his vision, improved his finishing and composure, and weirdly, is now pretty decent at long throws…
His value has increased by 663% in four seasons, and he's the most valuable Scottish player in the game. His importance to me and to the team hasn't gone unnoticed, and he's now on a £53k per week contract. His performances haven't gone unnoticed by other clubs either. The blue half of Manchester are sniffing around, but I'm determined not to lose my star man. We've still got a lot of unfinished business. At 23 going on 24, he's still got a little bit of room to improve even further as he edges towards his peak.