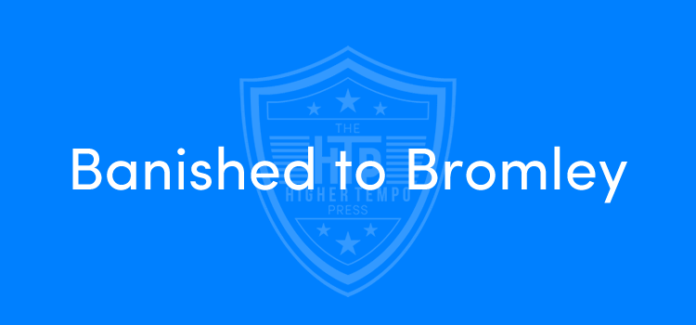 I'm Art de Roché and to give you a bit of background I live in South East London when I'm not in Gloucestershire for Uni. I've come back home for a few days and in a break from all the work, I've decided to load up Football Manager 2017.
Now if this was a few years back I probably would've started a career with the likes of the mighty Arsenal, but this time around I'm looking for a bigger challenge. So what team do I start off at? More of a challenge than Arsenal… maybe trying to get out of their shadow with Spurs… NOPE. Maybe it'd be best to go for a local team and embark on what could be a legendary journey.
When you hear South East London and football you probably think of Crystal Palace, Charlton and Millwall. Or maybe Vanarama National League side Bromley… maybe. Well if not, the side were promoted to the VNL in 2015 and are about a 30-45 minute drive to reach for me and they are the club I've chosen to begin this particular managerial career at.
So, the first day at the office at Bromley's Hayes Lane stadium, I'm welcomed firstly by club chairman Jerry Dolke and we have a brief chat about our ambitions for the upcoming season. First on the agenda is where we aim to finish this season, and with a 14th place finish in the 2015-16 season I don't see why we can't gun for a top of the table finish this season even if the media have predicted us to finish 16th, thankfully Mr. Dolke agrees and we're off to a good start. He then tells me that my transfer budget is £10,000 and £9,942 for wages, so hopefully there isn't too much of a reshuffle needed.
I'm then met by my assistant manager Mark Hammond, who also Head of the Youth Department and we go over the more squad based stuff. Right off the bat he advises me to implement a 4-1-2-3 formation but I dismiss the comment knowing that I'd be opting for an attacking 4-4-2 which as fared well for me in the past. However before I'm able to put together what I think will be my strongest team Hammond informs me of areas in the team that need more depth, the main positions being left back, goalkeeper and in central midfield.
So my first order of business is to send out current Chief Scout Andy Ferguson out to look for reinforcements before organising a behind closed doors friendly between the senior squad and under 23's for the next day. Hopefully all goes well there.
Thanks for reading the first part of this Bromley save, if you'd like to check out some of the stuff I write outside of Football Manager follow me on twitter @ArtdeRoche