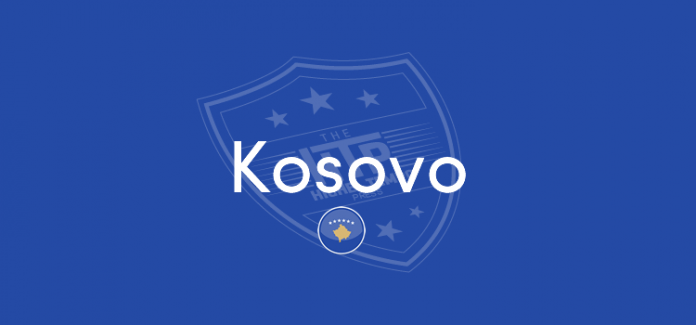 We're back and with three games to go in this campaign to gather as much pride as possible. I've ruled out 2nd place despite it still being mathematically possible – it's just too much of a stretch for us.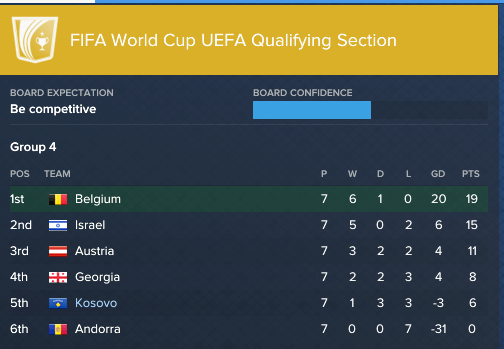 It's Andorra up next. Ah, Andorra. Everyone's guaranteed 6 points… I hope I haven't spoken too soon on that one.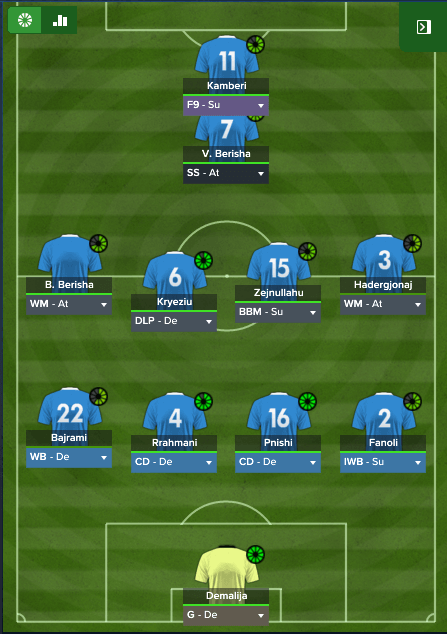 It takes 7 minutes for the opener as an own goal gives Kosovo the lead…GOAL! 1-0 Kosovo. 16 mintues gone and it's a penalty for Kosovo, it's Zejnullahu who takes it and he makes no mistake…GOAL! 2-0 Kosovo. On 55 minutes it's a third for Kosovo as Kamberi heads in…GOAL! 3-0 Kosovo. Andorra pull one back after a mistake at the back from Kosovo. 3-1 Kosovo. A good result for us.
A trip to Israel now. We limped to a loss last time out after leading early on. We want this one.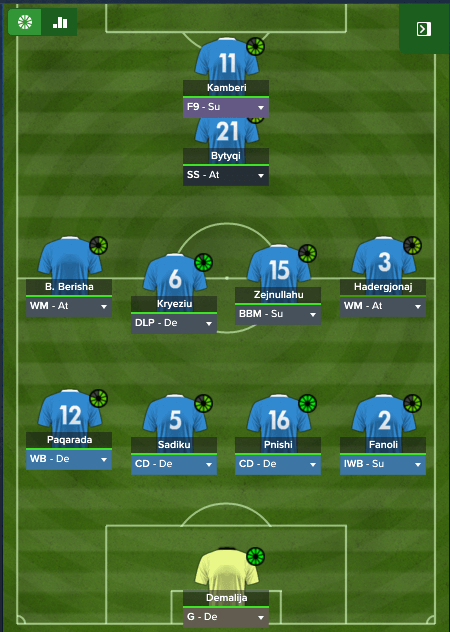 It's an early start as Paqarada heads in from a corner after just 8 minutes…GOAL! 1-0 Kosovo. 2 minutes later Kosovo double their lead through Florian Kamberi…GOAL! 2-0 Kosovo. On 18 minutes it's a third for Kosovo as Sinan Bytyqi converts…GOAL! 3-0 Kosovo. 5 minutes into the second half and Israel pull one back. 3-1 Kosovo. It's another fantastic result for us.
In the final match of this campaign the Kosovans go down to Georgia. 3-5th in the group is completely open. All to play for today!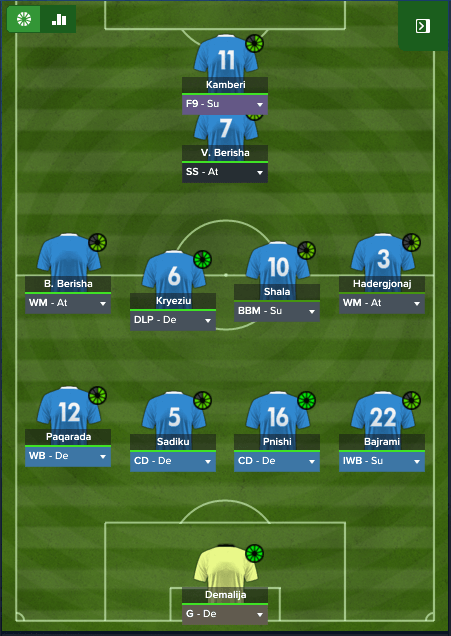 On 23 minutes Kosovo find a goal from a deflected Kamberi shot…GOAL! 1-0 Kosovo. Georgia grab an equaliser on 36 minutes. 1-1. Finally Kosovo get themselves back in front on 66 minutes…GOAL! 2-1 Kosovo. A fantastic end to this campaign for us.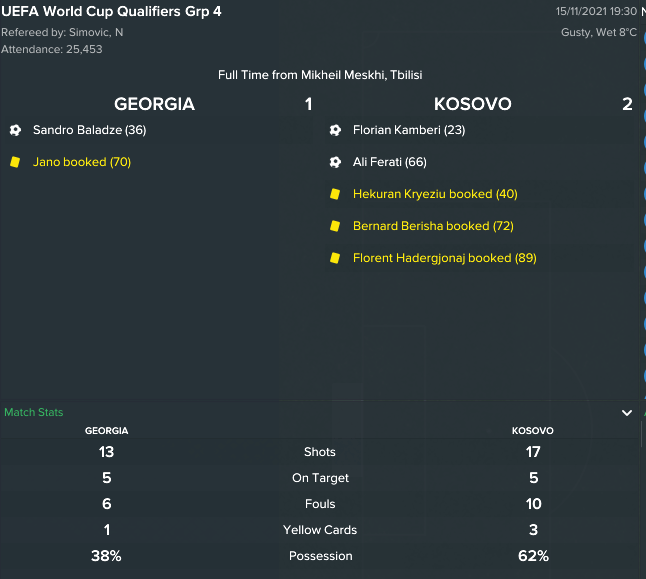 The final group table sees us sitting 4th on goal difference. If we'd held out here or there we'd be safe in second and look at a play off, at least.
BREAKING NEWS…
So, after just over five years at the helm of Kosovo I have announced my resignation. It's been a journey indeed and here is how things stood when I left – the difference in our World Ranking is a particular point of pride for me!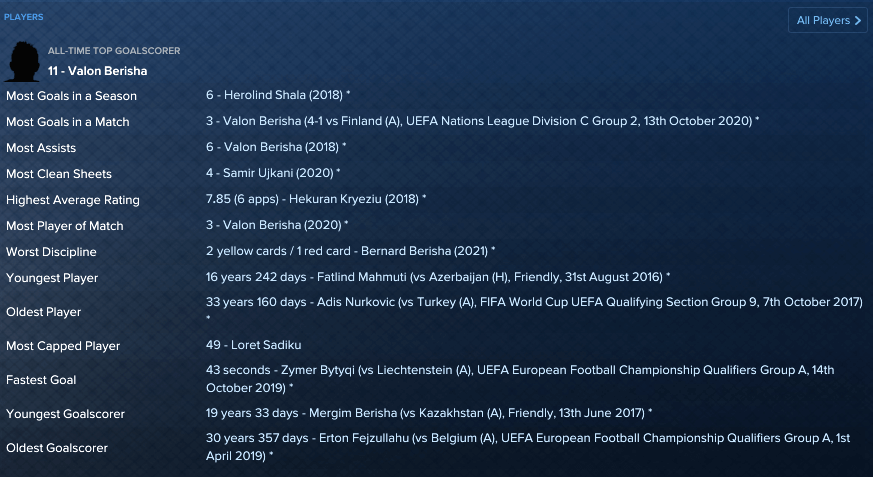 I want to thank you all for joining me on this journey, it started out as a test to see how I could deal with solely managing an international team but ended up moderately successful and endearing my beloved Valon Berisha to my heart!
Yours In Sport,
International Manager
……
Now is like that awkward part in the cinema when the credits roll and some people have got up and left but you think you might stick about in case you miss something at the very end.