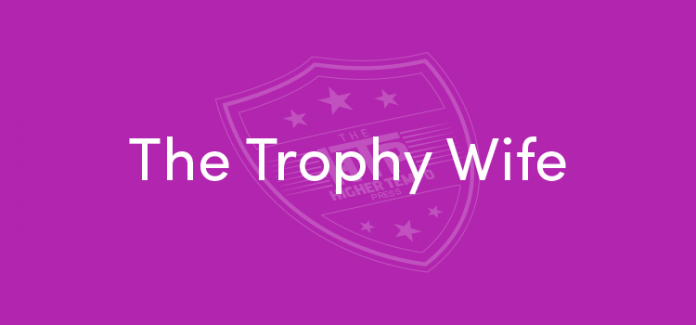 So, being left with less options than a vegetarian in a butcher's shop, I continue my quest to make Manchester United great again. Caryl, our delightful new Director of Football, has had her wicked way with my squad, and disappeared until January, when she'll review our progress and make any necessary changes.
The first post-Caryl match does not go well. My centre backs, yes, all three of them, can't seem to work in a back three. We visit the Emirates where we are well and truly raped, 7-0. By the end Marcos Rojo is in tears, while Chris Smalling keeps mumbling something about being a Sunday League winger in a centre half's body. After watching the replays back for analysis, even I get a bit teary-eyed.
We get a relatively easy Europa League draw, which of course we mess up immediately. Our three man defence, even with Timothy Fosu-Mensah sitting in front of them, panic and melt into a blob of uselessness against Lille, who sneak a 4-3 on their turf. Jordan Pickford, who's to blame for at least three of the goals, defends himself by claiming he had his gloves on the wrong way round. Is everyone who comes into contact with David Moyes this dim?
Our inconsistency continues, beating Swansea and then Wolves in the EFL Cup before Moyes' Sunderland come to Old Trafford and win 2-1 with ten men. Yes, with ten men. Obviously Lee Cattermole is sent off, but we still can't break through the flimsiest of defences. Then we batter Maccabi Tel-Aviv and even beat Manchester City in the local derby, 2-0. But David De Gea bruises a finger and I'm stuck with Jordan Pickford in goal. When I try to play Sergio Romero instead, I'm summoned to the Director' office and given a cold, hard stare. You don't want to be on the end of one of those. So, Pickford plays. Caryl is also annoyed about the lack of game time her right backs Kenny Tete and Ander Capa are getting, as well as on loan forward Santi Mina. Capa and Mina start the next game, which we lose 2-0 at home to Crystal Palace, Capa scoring a superb own goal, curling a simple clearance right into the top corner, leaving the hapless Pickford with no chance. Changes need to be made.
It's time to ditch the back three. I can't trust any of the centre backs to play the system properly, Pickford is still learning to count to three, and the Director is getting a bit touchy about the full backs not playing. I switch to a 4-3-2-1 and play Kenny Tete at right back in the Europa League against Panathinaikos.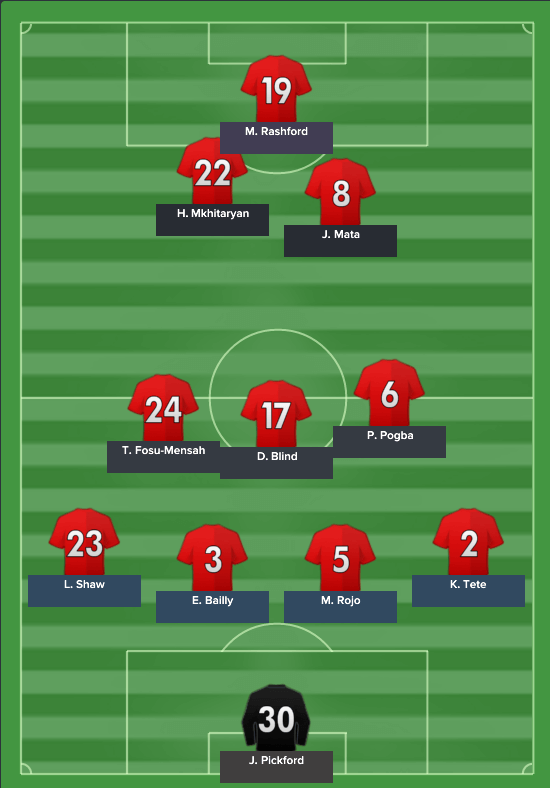 Tete scores within five minutes and gets Man of the Match in a 2-0 win. We actually dominate a game for the first time. The club shop finally sells their first Tete shirt, and Caryl rejoices.
Caryl's new Head of Youth Development, Roberto Samaden, is pushing hard for 18 year old Tosin Kehinde to be given some game time. Although Caryl has transfer listed the young Nigerian, I could do with another central player in the Fosu-Mensah mould. He's duly promoted to the first team bench. Assistant manager Rui Faria immediately recommends that Kehinde be our corner taker…. I start to wonder why Kehinde is suddenly the flavour of the month.
Not one to bend to anybody's will, I leave Juan Mata on corners, as Kehinde is about as useful as Harry Kane when it comes to taking corners. Where Samaden and Faria are getting this idea from that Kehinde is a class act is beyond me.
I manage to string together a few results now that we are free from the oppressive stare of the Director, going unbeaten for 12 out of 13 games, only losing in the EFL Cup to Tottenham, when I play a second string side to rest some key players. Throwing away the EFL Cup proves to be a wise choice as we turn around our failure in the Europa League, with three wins and a draw taking us into the next round with a game to spare.
Liverpool eventually shut us up, beating us 2-1 and snapping Henrikh Mkhitaryan's cruciate ligaments to boot. I demand that Dejan Lovren be arrested for assault, but the police inspector is a Liverpool fan and instead makes Lovren an honorary Special Constable.
With Mkhitaryan out for eight months, I'll need to train someone to play with Mata behind Zlatan. As team captain, Zlatan glares around the dressing room, eventually points at Anthony Martial, and selects him as the lucky man. I'd rather Caryl signed a natural attacking player in that role, but until then it's either Martial or Lingard, and I don't dare say no to Ibrahimovic in case he kicks my face off. I also move teen prodigy Angel Gomes up to the bench to occasionally give Mata some time off.
Tosin Kehinde actually gets a little bit of game time, mainly because Carrick and Schweinsteiger can't play two games in a week due to their age. Tosin gets one Europa League start in a dead rubber against Maccabi Tel-Aviv, having already guaranteed qualification, then a substitute appearance and a start in the league, due to everybody else being too tired to move about. Every touch he makes is warmly applauded by assistant boss Rui Faria, and I still don't know why.  In all fairness, he does boast a 95% pass accuracy so far.
Our good run has moved us right up the table, sitting in 4th spot, 4 points behind leaders Arsenal. With 20 matches played, we are halfway through the season, and Caryl is getting ideas again. Impressed with the signing of Kenny Tete, the board grants Caryl more money to spend, putting her transfer budget at roughly £68,000,000.
First on the Director's agenda is refreshing the squad. She travels up to managerless Stoke, who've just sacked Mark Hughes, to try and convince Saido "I'm not playing for you" Berahino to make the switch to Old Trafford. Stoke won't budge below £80,000,000, which even for Caryl is a bit steep. Rebuffed by Stoke, she travels to Milan for some retail therapy, offering Inter a measly £20,000 per month for the privilege of borrowing Mauro Icardi for the rest of the year. After being chased out of Italy quicker than three Englishmen in Mini Coopers, she decides to conduct the rest of her business over the Internet from home. A daring bid for wide man Inaki Williams bears no fruit, as well as a failed bid for centre back Nico Elvedi.
As well as Elvedi turning down Europa League standard football (How dare he???), Eric Bailly has disappeared to the African Cup of Nations, so we're a centre back down. After Caryl sees him on television playing for someone else, she gets very angry and doubts his loyalty. This results in..hang on, let me double check his name… Mauricio Lemos, from Las Palmas, signing for £20,500,000. He arrives at the training ground alongside fellow newbie Edmilson Fernandes of West Ham. The central midfielder costs us £16,500,000. So, with another £36,500,000 spent, I'm still no closer to a stronger first eleven. Lemos and Fernandes will be decent backup options at least, so no verbal abuse is thrown at the Director just yet. Caryl does get in an interesting signing in Maximilian Romero, well known Argentinian youth prospect, for a reasonable £5,000,000, but he's immediately loaned to Caen in France due to work permit issues.
Meanwhile on the pitch, a 1-3 defeat at home to West Brom, as well as a 0-0 draw in the FA Cup against Bournemouth, prompts a slight tactical tweak. We've been dominating games in terms of possession and shots, but the majority of our shots get blocked by a large London bus. So I push the tempo higher, and move the defensive line back to compensate for any counter attacks. Hopefully moving the ball a bit quicker will give us a chance to shoot before teams manage to get the bus parked squarely in front of their net.
The shift pays dividends early on, scoring nine goals in the next four games, and only conceding one. We batter Bournemouth 4-1 in the FA Cup replay, sneak a 1-0 against Bury in the 4th round using a second string side, and put Watford and Sunderland to the sword in the league. Games have been coming thick and fast in January, and midfield rotation is crucial. This is slightly more difficult, seeing as Timothy Fosu-Mensah, who's played fifteen games for us this season, seems to have disappeared. He fits perfectly into my system as a Ball-Winning Midfielder, but hasn't been seen since the arrival of Lemos and Fernandes. I mention it to Caryl, who reveals that thanks to my policy of largely ignoring her signings, she has decided to force my hand in terms of team selection. Timothy Fosu-Mensah has been loaned out to Leicester, which means, as Caryl gleefully points out, I'll have to start using Fernandes as a rotation option. She also loans out James Wilson, stopping me from picking him over Santi Mina and her new superstar signing…..
£33,000,000 has suddenly disappeared from the club bank, James Wilson is sent to Newcastle, everything points towards a new striker. For £33,000,000, I'm expecting something decent. A good striker to play second fiddle to Zlatan for a year before mentoring Rashford and Martial into world beaters? Maybe a talented youngster with guaranteed potential? I settle down for the presentation with bated breath.
Caryl walks into the press room, looking pleased as punch, leading in a lanky African chap. Squinting into the doorway, I have visions of Aubameyang and Yaya Toure, Toure wouldn't sign for us from City, so it must be Auba!!!
Caryl is delighted to announce the signing of…Isaac Success, for £33,000,000. Isaac Success, Nigerian international, Premier League goalscorer, superstar in the making!!!
No. Let's clarify this, shall we? I've done my research on this loser. Success has played one game for Nigeria, lasting a whole fifty-nine minutes before being substituted. He had one shot at goal, off target of course, and came off the pitch with a 6.3 rating to general boos and laughter from the home crowd. As for his club career, he's made five starts and ten substitute appearances for Watford since signing for £12,500,000, actually scoring one goal. He's not incredibly quick like you'd expect from a Nigerian striker, he can't really pass all that well, his shooting, first touch and long shots are adequate at best, but in his defence, he is only twenty-one. And apparently he makes a delightful stir fry.

So after reviewing Caryl's first two transfer windows, this is what has happened. £116,000,000 later, and not one signing worth gracing the starting line up. Hopefully there's no more injuries, and the signings Caryl has made can do something in the FA Cup, or Europa League. Or the Under 23's, Under 18's, I don't really care where they go. Being a football manager isn't easy sometimes…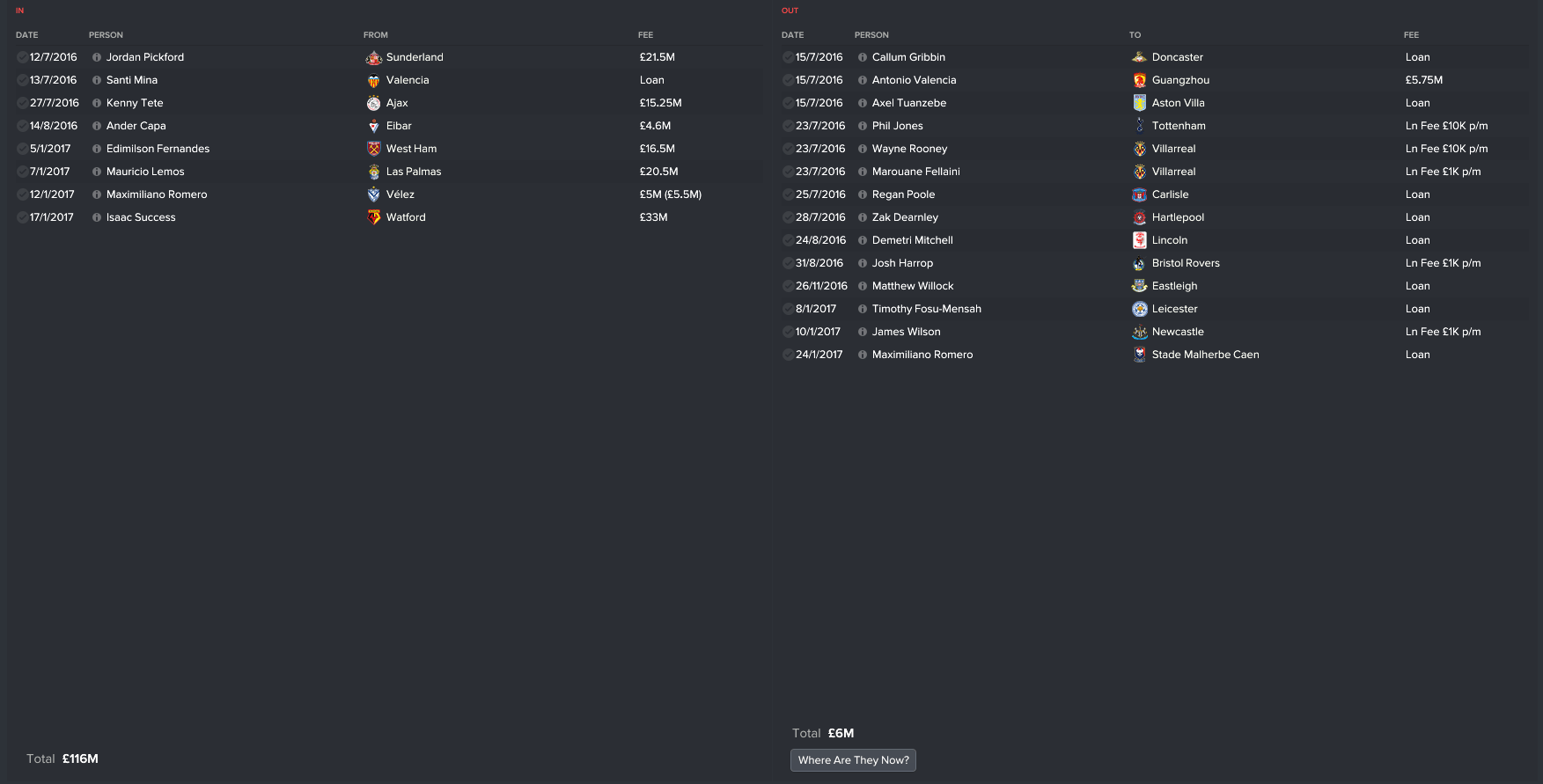 Will Isaac Success be a….failure? Can we keep up in the hunt for Europe? What other devious plans does Caryl have to "improve" the club? Find out next time….