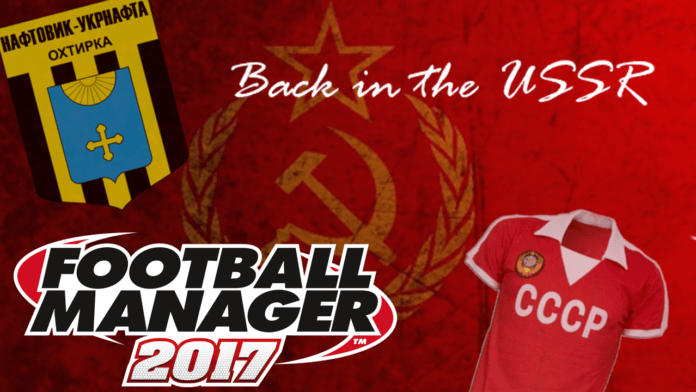 We're treading a familiar path. Last season we started brightly and then tailed off before the winter break. This season, I'm keen to stop that from happening. It's been two weeks since that frustrating draw and I was looking forward to getting stuck into training, resting my tired players and catching up with my scouts – who I have sent out across Europe searching for the next Pirlo, the next Lewandowski or perhaps more realistically, the next Carlton Palmer.



Well, terrific.
I begin to wonder if my scouts are actually doing any detailed research or are they just sat about drinking and thinking up humorous ways to wind me up. An email from my scouting team confirms it's almost certainly the latter.

To make matters worse, the 14 day stretch between games is plenty of time for both Iosha and Savchenko to pick up injuries which will keep them out of contention until after the winter break, so everything is going swimmingly…
Despite this, we've got to improve and shake off this bad spell. Kolos Kovalivka provide us with that opportunity, despite them sitting in 4th place, we've beaten them every time we've played them so I'm hoping everyone remembers that. Leonid Boyaryntsev replaces Iosha in the heart of defence and Andriy Topchevskyi steps in for Savchenko.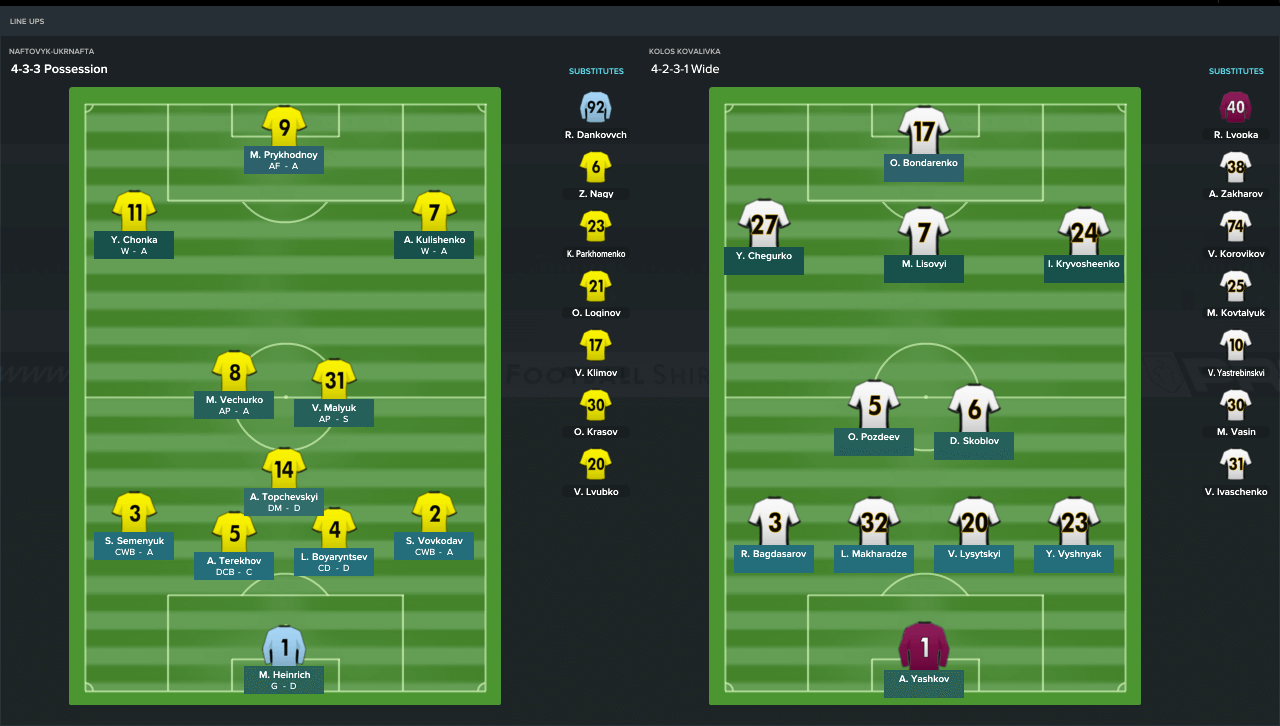 Ah, cruddington. That was everything I didn't want it to be. We started so well; tenacious and aggressive, we won the ball back at every opportunity. We led after seven minutes.  Maxym Prykhodnoy got on the end of a fantastic Chonka cross to extend his excellent form. Only about 15 minutes later the roles were reversed. Chonka, stole in at the back post to tap in a low cross-come-shot from Prykhodnoy. We were looking comfortable but all it takes is one mistake, one lack of concentration, one moronic decision in the penalty area to concede a penalty and the momentum suddenly turned. When Kolos predictably equalised in the 75th minute, you just knew that the game was destined to be a draw. Another stupid, poxy draw.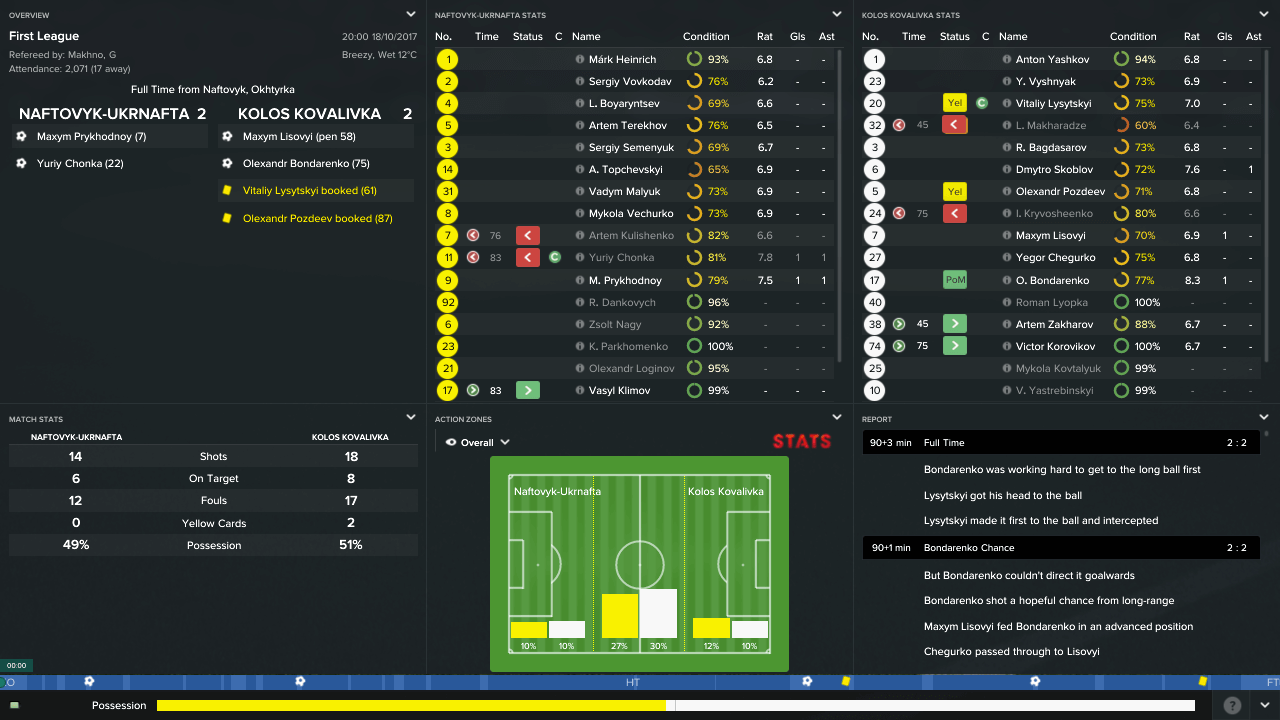 We have three days to pull ourselves together and go again. A win is a must against 17th placed Avangard. After the last game, Topchevskyi is barely able to stand so Kostyantyn Parkhomenko, who you'll be pleased to hear, can now speak his own native language fluently, comes in to take his place.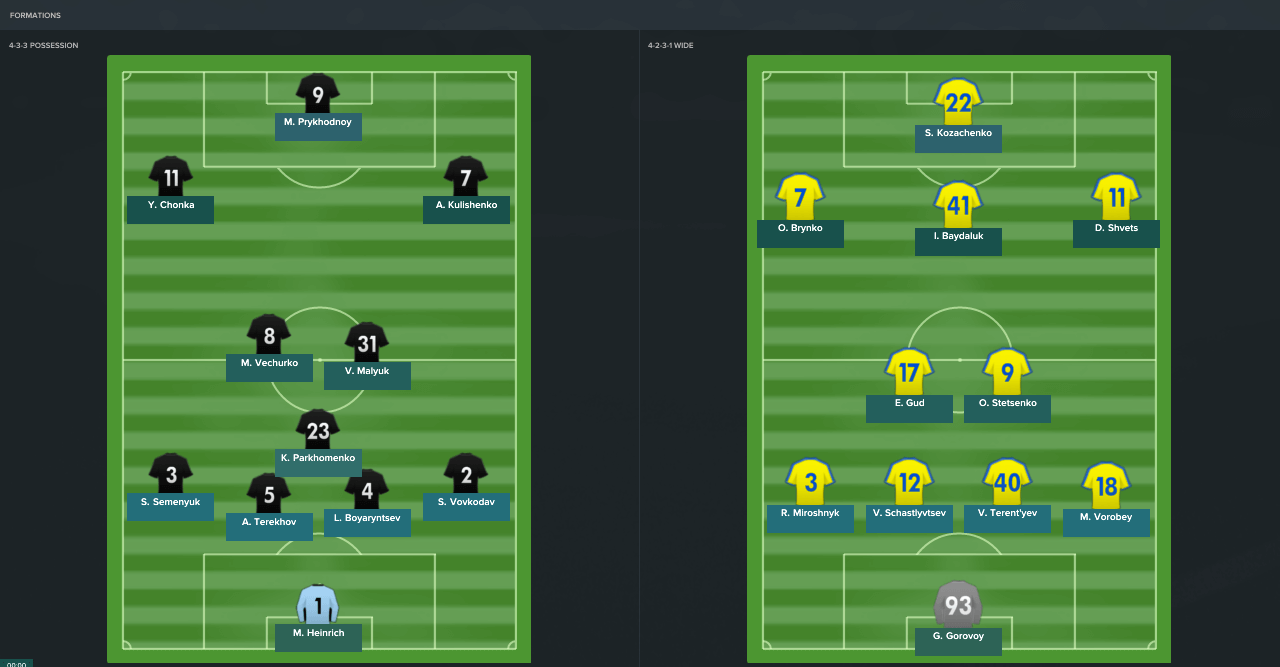 When you look at the stats, it looks as though it was a comfortable, routine 2-0 victory. I'm sure it was, but it didn't stop me feeling sick the entire time. We limited them to 0 shots on target, yet I was certain they were going to score at any moment. Mercifully, they didn't but we did – twice. First through a bullet header from Chonka, who is going through a mini-renaissance at the moment, and then a Terekhov penalty which he did his best to miss. More possession and a clean sheet – that's more like it.
The last game this month is against Metalurg. There's not a lot to say about Metalurg other than they were foolish enough to take Olexandr Panchenko from us on loan during the last window. He won't be playing today, not because of the loan agreement, but presumably because Metalurg realised pretty quickly, like I did, that he is absolute bobbins.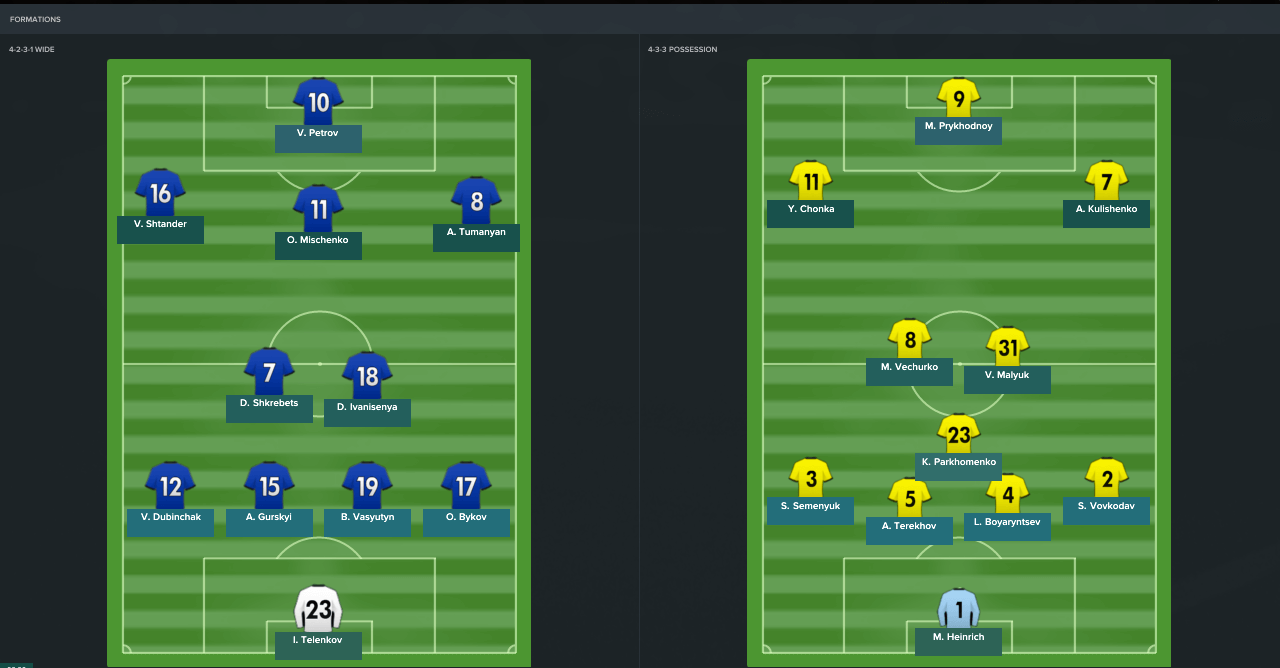 Well, we got away with that one. Things started badly; after 12 minutes we conceded from an absolutely belting free kick. I begin to fear the worst but Kulishenko fires in the equaliser only ten minutes later and the momentum swings in our favour. That is until Parkhomenko gets himself sent off after an hour and we have to shut the game down and pray for the draw. We get it, just.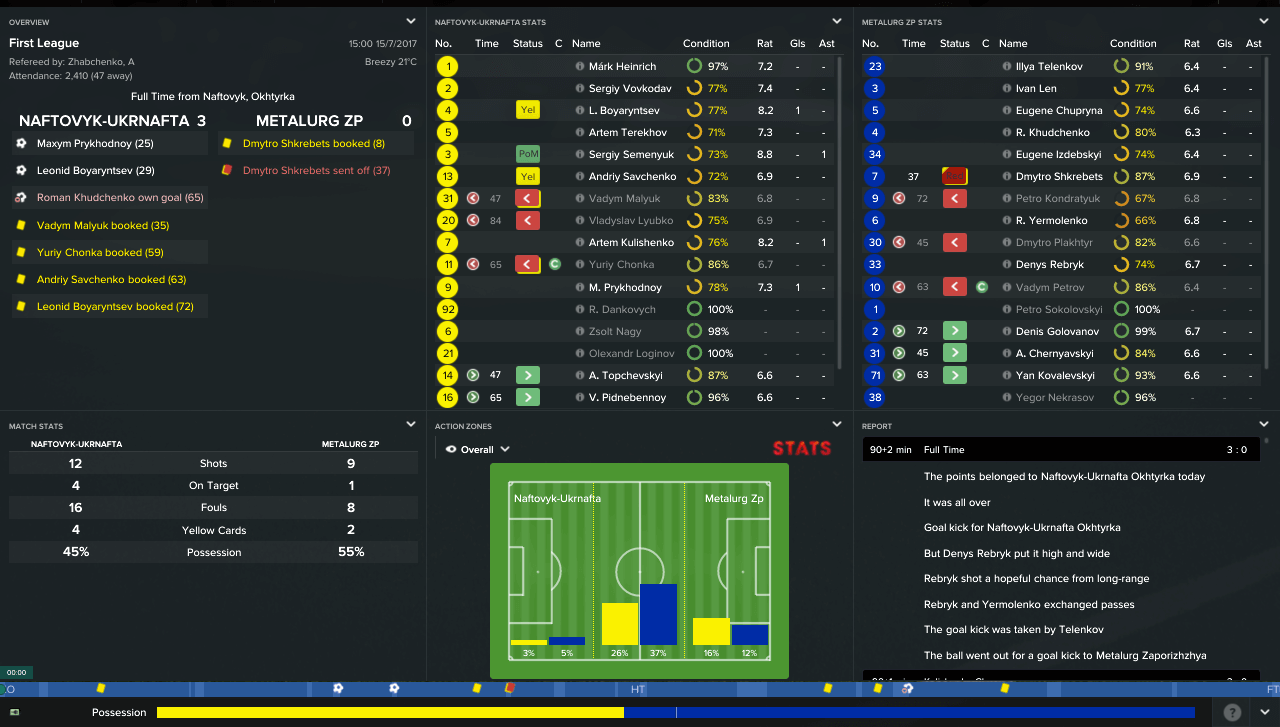 Now he can understand Ukrainian, I can really let Parkhomenko know what I think of him. The bellend.
Lucky for us, and perhaps luckier for him, both Illichivets in 1st and Girnyk-Sport in 3rd drop points so we're still within touching distance of the top spot.
After the game, just when I think this club can't get any more shambolic,  Scott Wilson – my personal assistant – pops into my office with a quick update:

He's telling me that I can now speak Ukranian. Does…does he even know who I am?