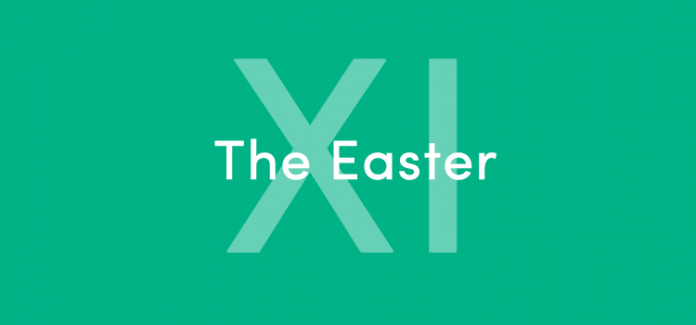 They say, "there is a fine line between genius and insanity" so with that in mind I bring you another pun-driven beauty. I'll let you know which category this falls under.
What better way to prepare for one of the best holidays of the year than by having a look at a football Easter XI (and subs)?
Goalkeepers:
Mark Bunn-y (Aston Villa), Easter Casillas (Porto)
Defenders:
Bjorn Helge He Is Riise-n (Aalesund), Joe Bunney (Rochdale), Ryan Shawcross Buns (Stoke), Pontus Pilate Jansson (Leeds), Philipp Shoulder Of Lahm (Bayern Munich), Danny Rose Again (Spurs)
Midfielders:
Andrew Easter Sunday Surman (Bournemouth), Ivan Rabbitic (Barcelona), Harry Bunn-y (Huddersfield), Son Of God Heung-Min (Spurs), David 30 Pieces Of Silva (Manchester City), Gabriel Jesus (Manchester City), Jay Emmanuel-Thomas (QPR),
Forwards:
Johannes Eggestein (Werder Bremen) and of course Jermaine Easter (Bristol Rovers)
Manager:
Dieggo Simeone (Atletico Madrid)
Club:
Hibernan – playing at Easter Road
Out of interest – how would this team do? Could Simeone keep the squad together in the Scottish Championship and fend off the circling interest of bigger clubs? Would Simeone stay himself?!
2016-17
Hibs got themselves to the final of the playoff for promotion after finishing 2nd in the league – unfortunately they were outclassed by Hamilton in a 5-1 aggregate loss. They also got themselves through to the Europa League group stage where they lost twice and drew four games in a group of Spartak Moscow, Athletic Bilbao and Legia Warsaw. Hibs won the Scottish League Cup eliminating Celtic along the way and also managed to reach the Challenge Cup Final before losing to Morton.
Questions will be asked of the Hibernian board after they sacked Simeone in April after 53 games – 30 wins, 13 draws and 10 losses. There were also some curious sales as Surman went to Al Ain (£850k), Shawcross to West Ham (£1.7m), Eggestein to Man City (£100k), Jansson to Hull (£1.7m), Rose to Stoke (£2.3m) and, unbelievably, David Silva for free to Tottenham Hotspur!
Philipp Lahm lead the average rating with 7.95 before he retires in the summer, Gabriel Jesus bagged 20 goals and Ivan Rakitic notched up 18 assists.