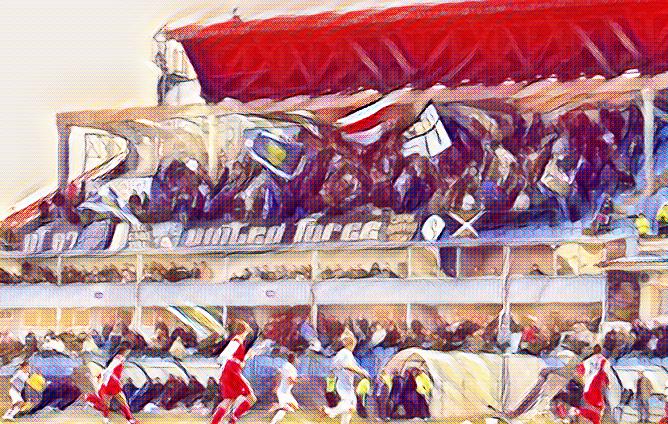 Zdravo and welcome to Belgrade, capital city of Serbia, where I have been appointed the new boss of FK Rad Beograd, Rad for short. Rad are one of the most successful clubs in Serbia but have been experiencing something of a dip in form in recent years, experiencing relegation twice since the start of the Century.
As a man from the capital, I know what it means to Rad supporters that this club gets back on track and starts to win titles again, the dominance of Belgrade brothers Partizan and Red Star has been all too apparent over the past twenty years and is something that needs to change.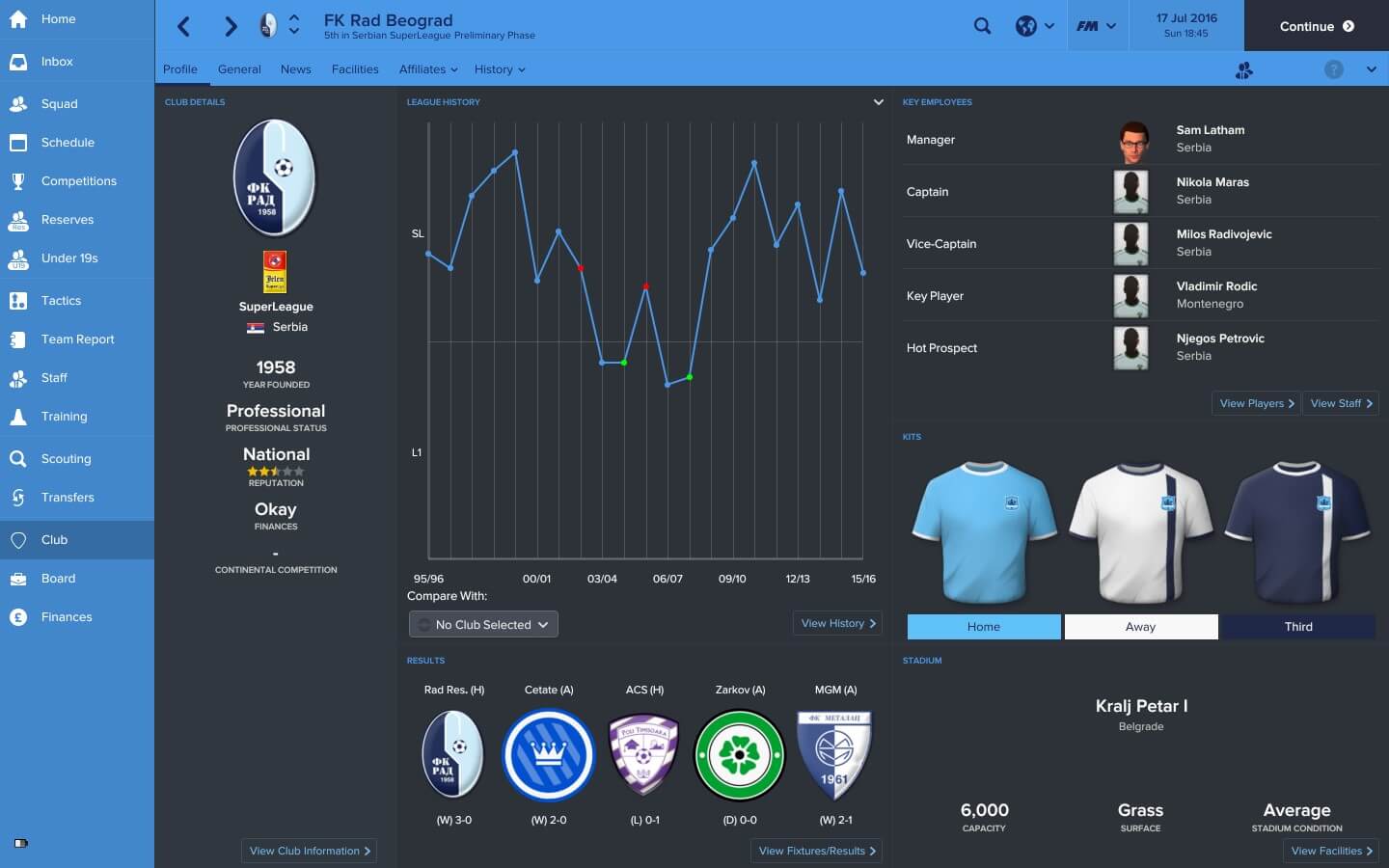 My main aim at Rad may be to become a dominant force in Serbia, but we also want to provide a long line of future talent for the club, with Serbian rules stating that the we can have a maximum of six foreign players in the team. We already have a good youth setup and have a couple of top class players coming through, such as sixteen-year-old Njegos Petrovic, but we want to improve and have world class facilities over the next few years to produce players like Njegos every year.
Building world class facilities and producing talent will also provide us with funds the club needs to keep up with the likes of Red Star and Partizan, who have much larger stadiums and European competitions to bring in bigger amounts of cash to their coffers.
So, domestic dominance, a world class youth setup and financial stability, those are my goals for this club, something I believe we can achieve over the course of the next ten years. This season though I want us to be aiming to be in the top half of the league, we have been bouncing around the top and bottom halves of the table the last few years and keeping us in that top half will provide a good platform for the next season.
The league set up is pretty simple, much like the Scottish Premier League, we will play thirty league games and then the division splits in two, the top eight play each other one last time, and are safe from relegation, and the bottom eight will play each other, fighting for their place in the league.
Life in Serbia begins, let's see if we can keep our promise of a top half finish and bring success back to Rad, next episode I will bring you the formation we shall be using and how we got on during pre- season, until then Zbogom (farewell in Serbian).