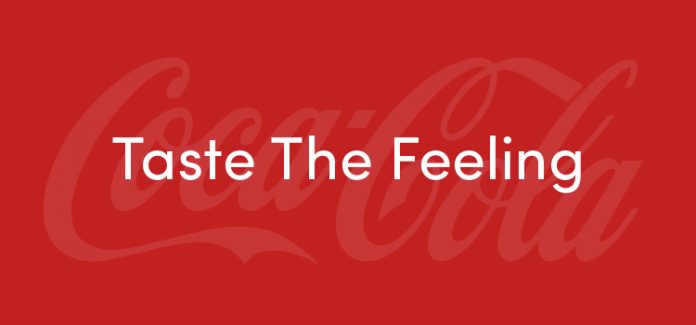 Transfers:
Alejandro Gines: The LB was bought as emergency cover for the clubs last season. Now's the time where he's called into use as we don't really have many good options for LB, will most likely be a regular starter.
Christopher Moloi: The first addition from the new scouting set-up. Whilst I have some doubts (mostly about his work-rate), he'll be a good rotation option with Gines.
Connor Solorzano: After a good couple of seasons as a rotation option at Coca Cola Leiria he won't be getting much game-time there now so moves to Silkeborg to boost the ranks up there before most likely getting sold at the end of the season
Diogo Baltazar: As with Solorzano his use for Coca Cola Leiria has expired, his contract is up at the end of the season and he won't command much of a transfer fee so will be better spent as a rotation option at Coca Cola Silkeborg
Emilio Muzonho: The talented 17 year old has already had a taste of first team football when I foolishly loaned him out to an AI club last season. He played a limited amount of games that most likely stunted his growth. I'll be carefully monitoring his game-time this season to ensure the same mistake isn't made again.
Gregory Perrin: Has outgrown the Coca Cola Leiria U19 so joins Coca Cola Silkeborg for the season where he can hopefully make an impact
Ibrahim Belaid: Joins on a free transfer from Coca Cola Antwerp. May well be a very short-lived transfer but should be reliable for a season or two.
Jose Cedeno: Contract at Coca Cola Antwerp expires at the end of the season and won't be renewed so joins Coca Cola Silkeborg as a solid rotational option.
Lars Kvist: Has been a regular back at Coca Cola Silkeborg on loan since joining Antwerp (from the Silkeborg academy). It's a big season for him, he has to prove his worth of being able to step up to a higher level or he'll be getting sold.
Resul Kuru: Will be a mainstay of the defence, hopefully preparing him for a season at Coca Cola Antwerp next year.
Thomas Altekamp: Same as Kuru above, one of them will definitely be with Antwerp next season, all depends on who performs better!
Coca Cola Stars:
Michael Anderson: The diminutive striker will hopefully get a few games with the first team this season to help his development, other than that i'm sure he'll be a regular in the U19s
Carsten Nielsen: Some fantastic looking stats for a 16 year old, but he'll sit in the U19s for at least another season to develop.
Mark Gregerson: Very very raw and will spend another season in the U19s, whilst potentially getting some first team games.
Tactics
Opting for a 3-4-2-1 this season and think we have a great shot at winning the title this season with quality and depth we have within the squad.
Preseason:
A solid enough pre-season, losses to Antwerp and Southampton entirely acceptable and i'm confident that we're going to have a fantastic season, with hopefully a title trophy and at least a European place sealed by the end of the season.
July 2023
A resounding win on the first day of the season is hopefully setting the precedent for the rest of the season, whilst a narrow loss to Brondby is disappointing but by no means a disaster.
August 2023
A narrow defeat to a strong Toulouse side drops us out the Europa League, I obviously would've liked to see us go a little bit further in the competition for the financial benefits, but we've gotta be realistic! A poor showing in the league leaves us adrift of the top of the table by a massive 12 points, have to get back to winning ways soon if we want to win that title.
September 2023
Now without a league win for 6 games, the chances of winning the title (or even qualifying for Europe) are now slim. Oh dear.
October 2023
Thychosen you hero! He hits an insane run of form nabbing us 13 points out of a possible 15 for the month which shoots us right up the table and onto the cusp of the Championship group, another month like this would be perfect!
November 2023
I forgot to touch wood when saying that, as we go undefeated for November, but with only one win.
December 2023
A decent enough month before the winter break puts us into a fantastic position for qualifying for the Championship group, with just 7 points separating 3rd and 7th.
February 2024
A win on the return of the league shoots us into the Championship group and our ranks are boosted by a new arrival in the January transfer window. Silvio Brisciana looks like he'll be a star of this Silkeborg team and will replace some of the aging centre-mids who'll never make the grade at another of our clubs.
March 2024
2 wins out of our last 3 games seals our qualification into the Championship group. Whilst I doubt we can catch Kobenhavn a European place is still definitely within reach.
April 2024
What a bizarre month, and possibly puts an end to our European dream. The strikers were just not firing at all with countless chances missed, gutted.
May 2024
A strong end to the season moves us up to 4th, and with it seals our qualification into the Europa League once again (hopefully we can get further than the 1st qualifying round this time…!)
Season Summary:
A decent enough season on paper, but can't help but think we've drastically underperformed. A shakeup needs to happen next season for sure. Happy with the transfers we made and the progress of the youth players (particularly Muzonho) has been pleasing.
Transfers:
Alejandro Gines: Decent enough season, but nothing to shout home about. May well get sold over the summer.
Christopher Moloi: Average first season, will be first choice next season so hopefully he can solidify his position as a starter.
Connor Solorzano: A very good season from the American. Sadly though he's now turned 25 and if his level seems to be that of Silkeborg then he'll probably get sold over the summer.
Diogo Baltazar: In a similar position to Solorzano but without the selling part as his contracts up and won't be getting renewed.
Emilio Muzonho: What a season for the youngster! More on that below.
Gregory Perrin: Didn't really get much of a chance to impress. Will most likely get sent on a development loan to an AI club next season as can't see him getting a chance within our network next season.
Ibrahim Belaid: Was an instrumental part of the Silkeborg defence this season and has me re-thinking my initial decision to potentially sell him at the end of the season (although his value is pretty high because of the good performances…)
Jose Cedeno: Was kept out the team by every other option, will be leaving on a free at the end of the season.
Lars Kvist: An average season. I'm gonna keep him around our setup for another season or so though (moving him to Sunderland in the process) as a potential option as he's still young, but i'm struggling to see him in our first team plans at any other team.
Resul Kuru: Like Belaid above and Altekamp below, the 3 CBs were monster and teams struggled to find a way past them. What a season for him.
Thomas Altekamp: I said at the start that whoever performed better between Kuru and Altekamp would be at Antwerp next season.
Player of the Season: Sammy Skyte – A fantastic season for the veteran who's been at Silkeborg since the start of the game, he's chipped in with 7 goals and 7 assists this season and looks to be off to either Germany or Spain with a few clubs interested in buying out his release clause. Well deserved and I won't stand in his way!
Young Player of the Season: Emilio Muzonho – The youngster had a lot to prove to me after 0 goals in 10 games in the Belgian 2nd division last season, but he stepped up in a BIG way, contributing 10 goals in 28 games. May very well return to Silkeborg next season.
Breakthrough player of the season: Resul Kuru – As mentioned above, Kuru was a beast this season. He's been on our books for a while but has never really got a crack at the first team, hopefully the turning point for his career.
Aims for next season:
Re-shape the squad, I've gathered too many aging or poor players at Silkeborg who are blocking the way for youngsters to gain experience. The extra money bought in by these sales can be helped to expand the stadium (as we've hit record attendances this season and I imagine next season we'll be close to capacity) as well as purchasing more players that our scouting system flags up. A good European campaign would be nice as well!