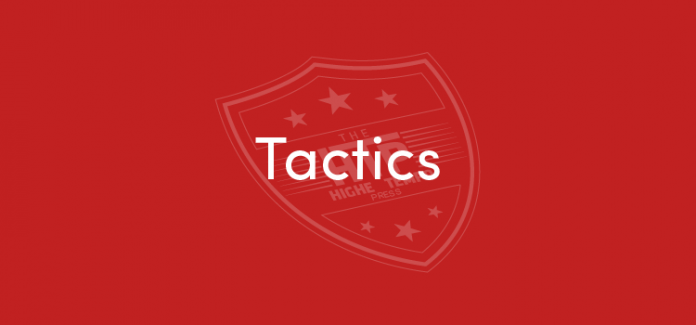 Pedro Caixinha was appointed Rangers boss last week and the Portuguese manager is already under pressure to produce winning performances to boost their hopes of European qualification this season.
Even further scrutiny has been placed on Caixinha as he was hired under the cloud of Mark Warburtons sacking/resignation at the club last month and many at Ibrox will be comparing the playing styles and tactics of the two managers when Caixinha makes his debut tomorrow.
Warburton was rather dogmatic when it came to his tactics using a structured 4-3-3 formation with overlapping fullbacks, inverted wingers and attacking midfielders who stayed behind the forwards and used instructions to limit the crossing and shoot from distance.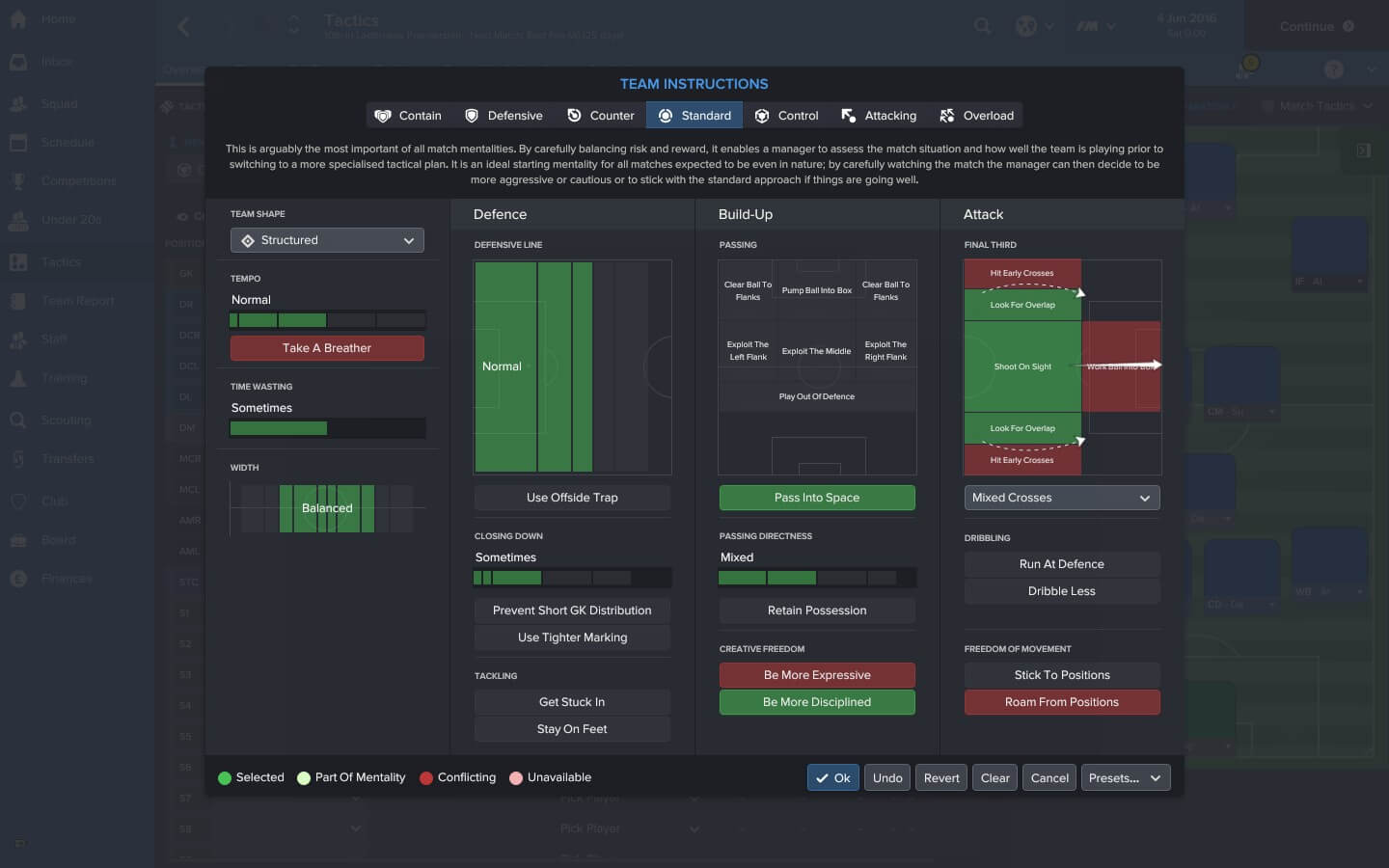 Caixinha is a bit more open minded when it comes to his formation, although he does have a few characteristics that he has used in many of his teams previously, those being a back four with attacking minded fullbacks. The other is having at least three central midfielders, he has alternated what positions his midfielders play during his tenure at other clubs but he always tries to ensure that his midfield is never outnumbered.
His attacking structure follows something called the Diamond Rule, this is basically starting in the centre, using a centre back or deep lying midfielder to start the play, playing out wide to an attacking full back or wide midfielder and then playing it back into the centre to a striker.
With these pieces of information, I have created a formation and put in place some instructions to try and play by the Caixinha Diamond Rule at Rangers.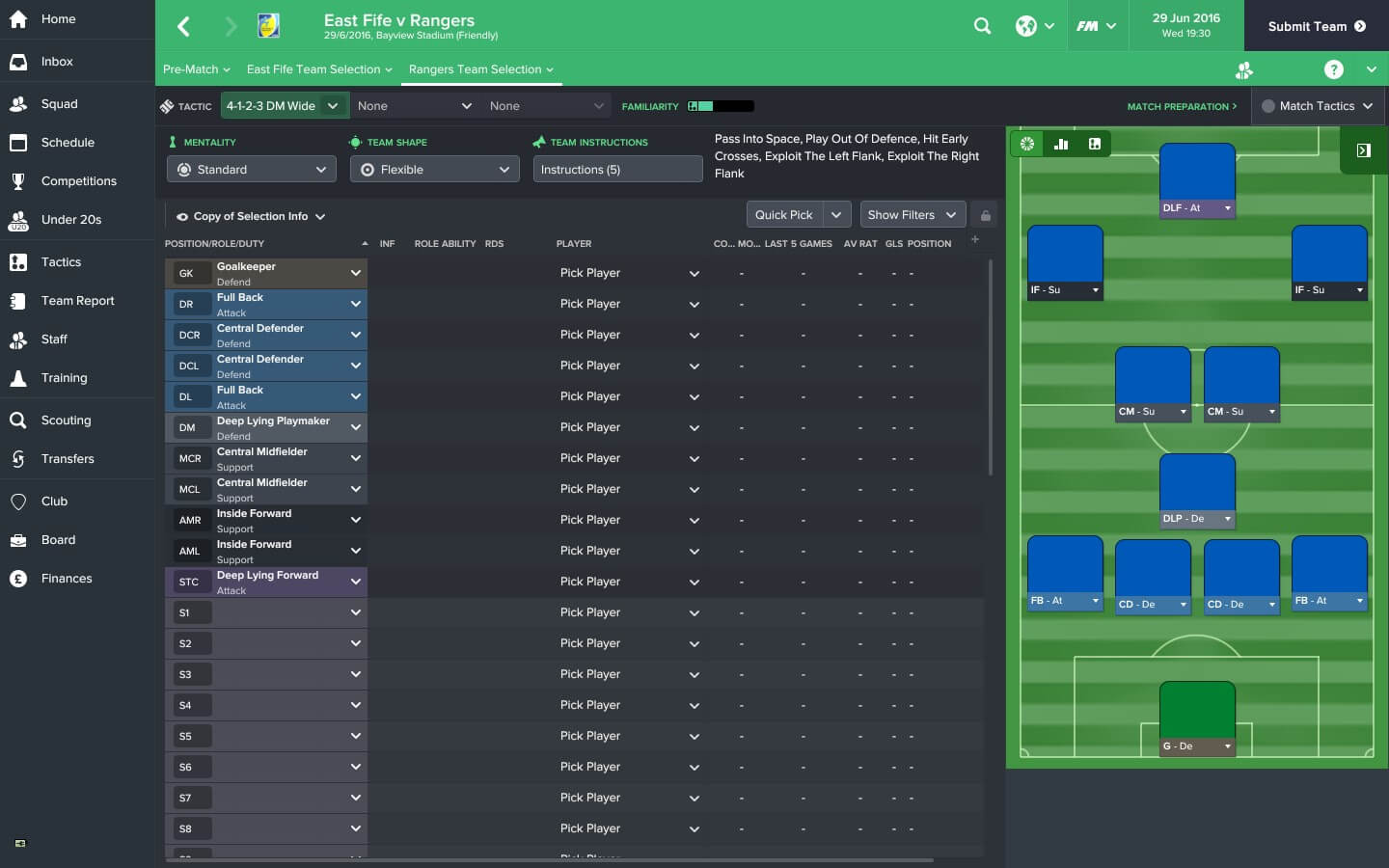 As you can see with the formation, I have kept the Caixinha back four with attacking full backs and a central midfield three, what I am hoping for is to use the attacking full backs as my 'outside of the diamond' who will look to combine with the defenders and attackers.
My deep lying playmaker will drop back in the build up to add an extra passing option for the centre backs at the restart, if he is marked then the centre halve will push forward with the ball and look to pass it out to the flanks. The wingers will play as inside forwards and get narrow in the final third to add extra attacking options in the middle.
What we want to see is that if a ball is played to a certain flank then the centre midfielders and the three forwards will float to that one side and combine, alternatively our other attacking full back will hold out in the space and look for a switch in play.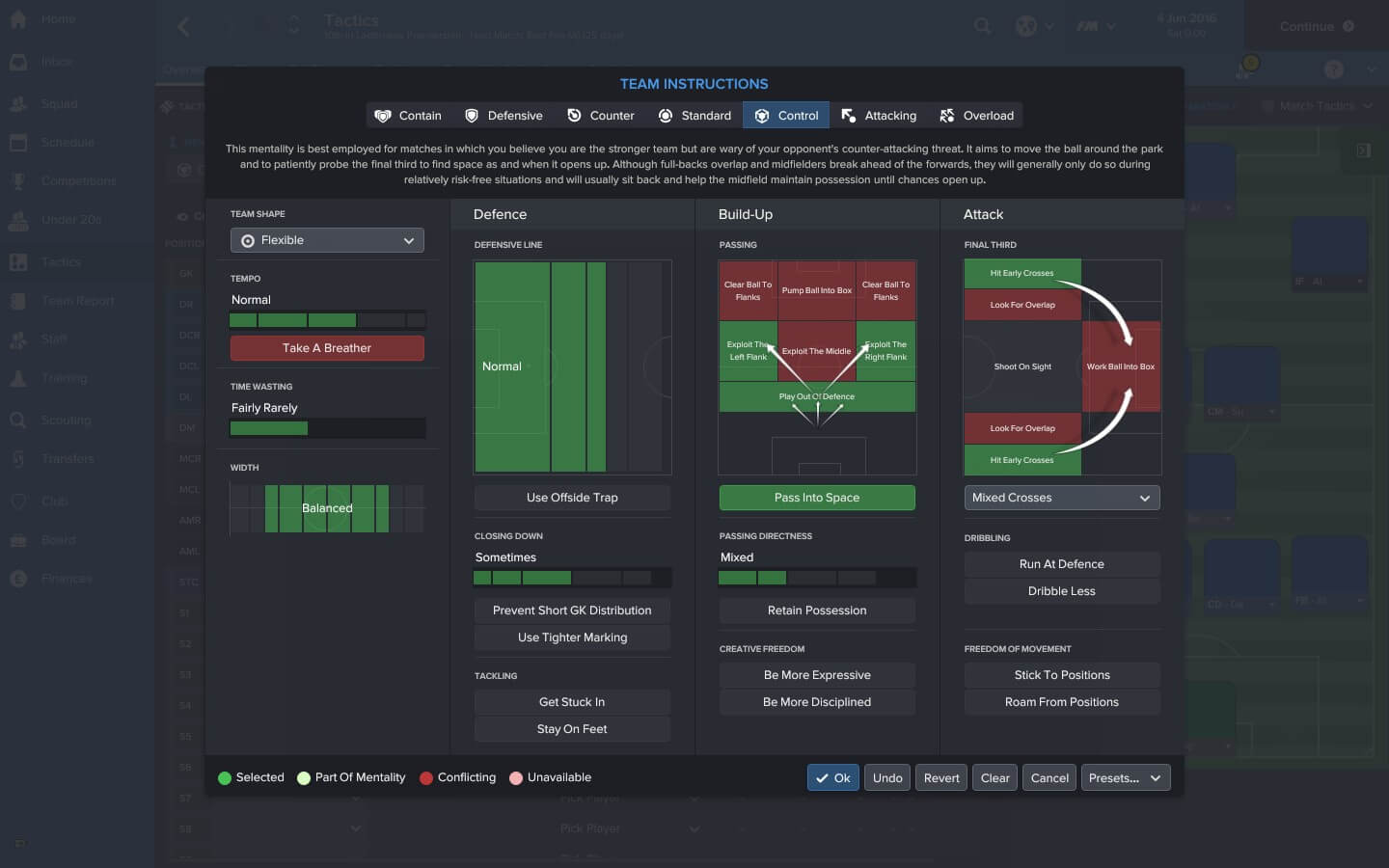 The instructions we're using are relatively simple, pass out of defence, at restarts we want our 'back three' players receiving the ball.
Exploit both flanks, we want the ball played out wide in the midfield, both our attacking fullbacks need to be utilised all the time in this formation.
Hit early crosses, once our wide men have the ball we either want a quick combination with our attackers or a run down the flank, so if they see an opportunity to cross they should take it.
Control Mentality, we want to keep hold of the ball, not so much that we don't do anything with it, we want quick combinations if possible, but we want to keep hold of the ball more than the opposition.
Flexible team shape, this formation isn't a structured approach to the game, and like Caixinha, we want to give players a certain amount of freedom on the pitch.
Match – East Fife vs Rangers – Shape Analysis
The snapshots come from a friendly match against a defensive looking East fife.
Rangers have restarted after an offside call, here you can see the goalkeepers passing options in front of him, he is instructed to pass to the centre backs, with the East Fife team dropping deep it gives us good opportunities to play it from the middle to the wide full backs quickly.
Here we see Lee Wallace with the ball out wide in an attacking position, he has plenty of space available and will cross the ball in to the on-rushing forwards. Also, note how much space our other full back and two centre midfielders have, if we are struggling for men in the box we can switch the play and push further up the field with the space we have in front of us.
Caixinha's Diamond Rule can be an effective way of attacking in FM and provides space and quick combination for this Rangers team, let's see if they can use it to their advantage and keep their European hopes alive?