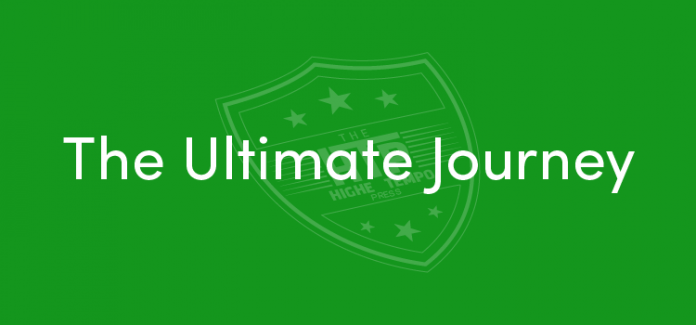 Last post was about the introduction to Wellington Phoenix this time I'm showing my progress through the 6months I have been incharge. I won't lie it has been a tight scenario and one that I'm wanting to get out of ASAP. This might be a shorter update then the usual so do stick around.
Finances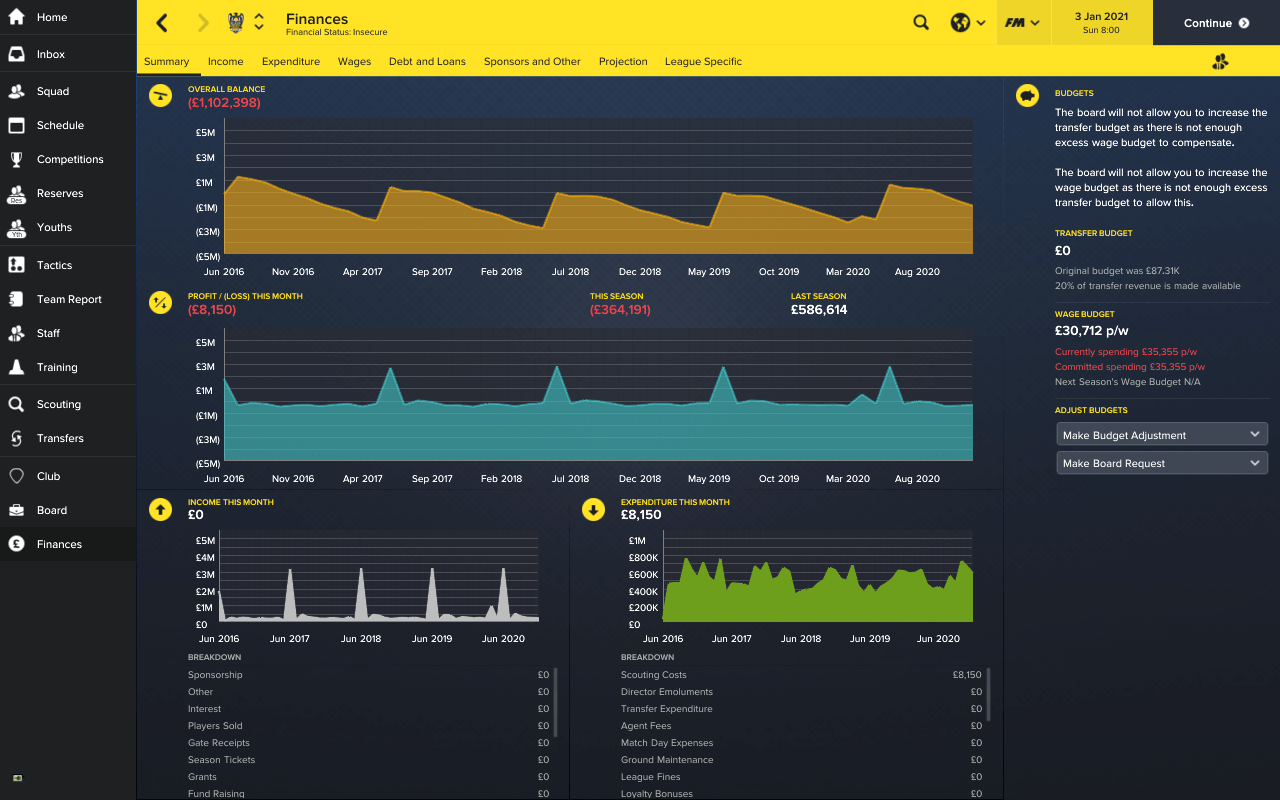 As you can see above when I signed for the club things were looking positive that I got a job in Australia and all. Now when I was having a overview of the team and facilities and finances I saw that we were over 1m in debt. Well some might say that that isn't a lot for a professional team, yes that might be the case in England but here in Australia where the TV money isn't the best and the transfers between clubs aren't for ridiculous amounts of money then you do see yourself fall on the wrong side. With this financial crunch I wasn't able to make any first team signings or any signings for that matter of fact.
FFA Cup
This is the cup competition in Australia which starts before the league and is a tournament where our boys of Wellington did perform pretty well.
First game of the FFA Cup- we were up against a non-professional club in Sydney FC who played in the NPL. We were playing away from home and we were the more dominant side as we run out 3-0 victors.
2nd Round- It was another one of the teams we should be beating, it was Campbelton City we displayed our dominance once again as 2-0 was the score at the final whistle.
Moving into the Quarters, this was a first time we got pulled against a A-League team and it was probably one of the best A-League teams it was-Perth Glory. They were a handful plus it hasn't any easier playing away from home, I told my players to continue their good run of form but that wasn't to be Perth Glory completely blitz us apart and our semi dreams were over. 3-1 at the final whistle.
A-League
The league was as tough as it got, we didn't lose a whole lot of games but there were numerous ties in those fixtures which made the league taste very salty. But if you only win 2 and draw almost all the games left then you are going to struggle. This league however is somewhat like the MLS that it doesn't have any relegation or promotion system. Plus as we are the worst team in the league even our board doesn't have the highest of expectations.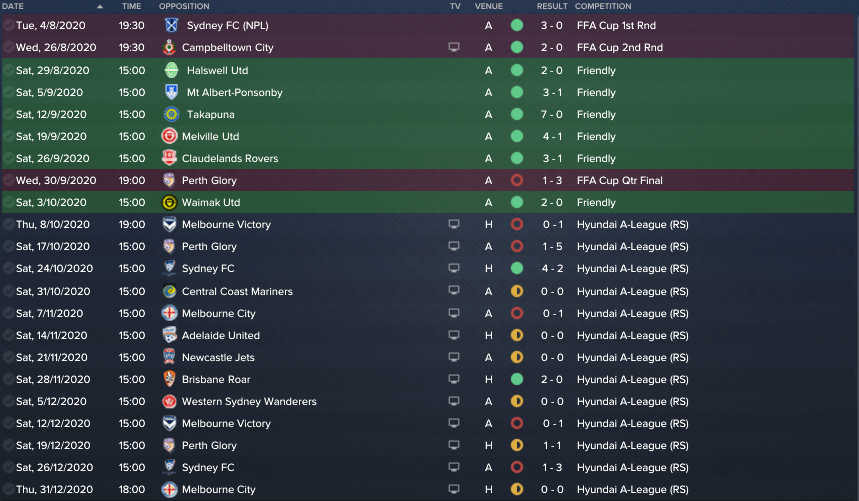 The only positive I can gather from this run of fixtures is that we aren't somehow bottom of the league. This meant that if the team below me sack their manager which they are most probably going to do then I can apply for that job. This is because they(Sydney FC) were predicted to finish 3rd in the league it's because they aren't having the best of times which as hindered them to fall bottom of the pile. Plus they are spending money to buy players which is something I haven't been able to do!
Follow My Blog
Hi if you enjoyed this post please follow me on Twitter and Slack to stay updated with my FM save.