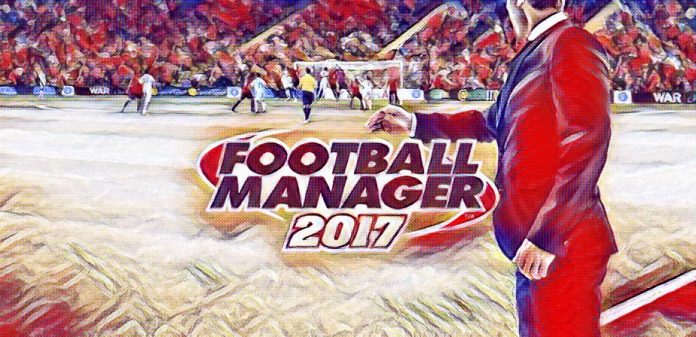 FM17 has been out for some time now, long enough for your side saves to become stale and to have tried every regular challenge there is. The Pentagon Challenge, the Alphabet Challenge, even the class of '92 challenge have all been attempted. But what can you do next?
From talking with some of my fellow writers on Tempo we have come up with some fiendish and different challenges for you to attempt.
Below are some save ideas to keep you going long after FM18 has hit the shelves.
The Library
Buying players and having a settled team year on year is overrated and costly. Why not please your employers by filling the first XI with as many loan players as the league rules allow?
The aim: Pick any side you like, preferably in a league which allows a high number of loan transfers into the club. Play as many loan players in the first team as you can for the season. Once these have returned to their parent club you must sign more and go again to better last year. Keep this method each season with new loan players while maintaining or improving the side.
The challenge ends when you fail to improve on the previous seasons result.
The Old Boys
Regens and youth development are fine but everyone is doing it so why not try the other side of the coin. Experience is what you need to be successful in this game; after all you can't win anything with kids. Each year there is a whole host of players turning 30 for you to choose from.
The aim: Take control of a side of your choosing, clear out the young assets, you won't need these just yet. Then scout around for any 30+ players with the experience you need and bring them into the first team. Oh and some medical staff, you may need these.
The challenge ends if you fail to field a side which has an average age below 30.
The Magic of the Cup
Arsenal have won the FA Cup a record 12 times and this year they could extend that. Your task will be to overtake them to become the most successful team in the competitions history.
The aim: take over any side yet to win the FA Cup, and then win the completion at least 13 times over your career.
The Pulis
"If you're a chairman who has a problem, if no one else can help and if you can find him… maybe you can hire Pulis." Of course as the game starts the king of survival is already employed so this challenge revolves around emulating the man himself.
The aim: simply sim the game unitl January, take over any club in the bottom three and keep them up. Then in the following January and before your fans have chance to call your tactics dull you must jump ship on to the next struggling side to keep them afloat. Repeat.
The challenge ends if you fail to save a side from the drop, or you are unable to repay a £3million bonus.
The "Warnock"
His seven promotions over his career speak for themselves. If you need to get a team out of a league then Neil Warnock is the first on relatively short list. His recent promotions to the Premier League however have shown that he has found his limit at a level which is below England's top tier.
The aim: Take over any Championship side and win promotion as soon as possible. Then after the celebrations are over immediately quit to join a new Championship club to promote.
The challenge ends if you cannot promote a team within three seasons of the Premier League is full of sides you have promoted.
The "Tactics Tim"
In November 2016 Swindon Town hired Tim Sherwood as director of football and from the start it was unclear as to who was actually running the side. Since his appointment Swindon have won just five of 22 games, picking up 20 of 60 league points and exited two cups. They now find themselves in relegation trouble.
The aim: Pick a team which is below the level you think you should be at to manage. Then just send 11 guys out each week and see what happens. No training, no tactics and let the assistant manager do the team talk because it's beneath you.
The challenge ends if you fail to get a job at a club higher in the league standings before you are sacked.
The "Keegan"
Attacking and unpredictable football is by far the most fun to watch, we all can agree to that and some of Keegan's sides had this in abundance. Even if youre 3-2 up away at Liverpool the last thing you should do is go defensive, you go for more.
The aim: Get Newcastle United promoted to the Premier League using only Attacking or Overload mentality. Extra points if you can challenge for the title the following season.
The challenge ends if you fail to win promotion or you drop below attacking or have a meltdown in a press conference.
Fergie v Bruce
This is possibly the longest challenge on offer but is something you may find possible as you play any regular save. If you are with the same club for a number of years you should develop some great players.
The aim: To succeed in this challenge you must bring through a Regen, have them retire and become a manager. Once this is in place you must then crush them at every opportunity no matter which team they try to bring.
The challenge ends once the regen beats you as manager.
If you're going to attempt any of the challenges above or want to add some of your own please let me know by commenting below, finding me on twitter (@accordingtofm) or joining the conversation on FMSlack. I would love to see how you get on.
Good luck!