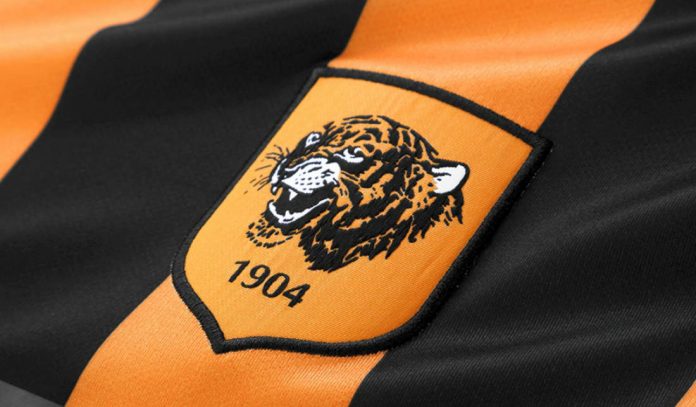 Being a Premier League manager is hard work, I've only been in the job just over a month and already I want to rip my hair out, I don't understand how Arsene Wenger has done it for twenty years.
Our pre-season has come and gone with differing results against an assortment of opponents, this is how we got on:

Our tour of the Czech Republic wasn't as great as I'd hoped, not least for the fact that for half of the trip myself and Michael Dawson were forced to don tiger face paint and roar at Eastern Europeans. the chairman wanted us to do it to get across, you got it, that we were the Hull City Tigers, he's never giving up on that name change people. The results weren't great either, drawing two of the games to Czech third and second division teams was a bit of a kick in the balls, still nothing compared to carting your captain around in a wheelchair dressed as a bloody tiger though is it.
But after a disappointing loss to Frankfurt the team started to understand the new formation and started to gel and we won our last three fixtures, with the final game against a strong Sampdoria team highlighting what our team can do with this new approach.
So, the tactic is starting to work, which is great, but, with the multitude of injuries I inherited, I needed to make some new signings and boy did we make some.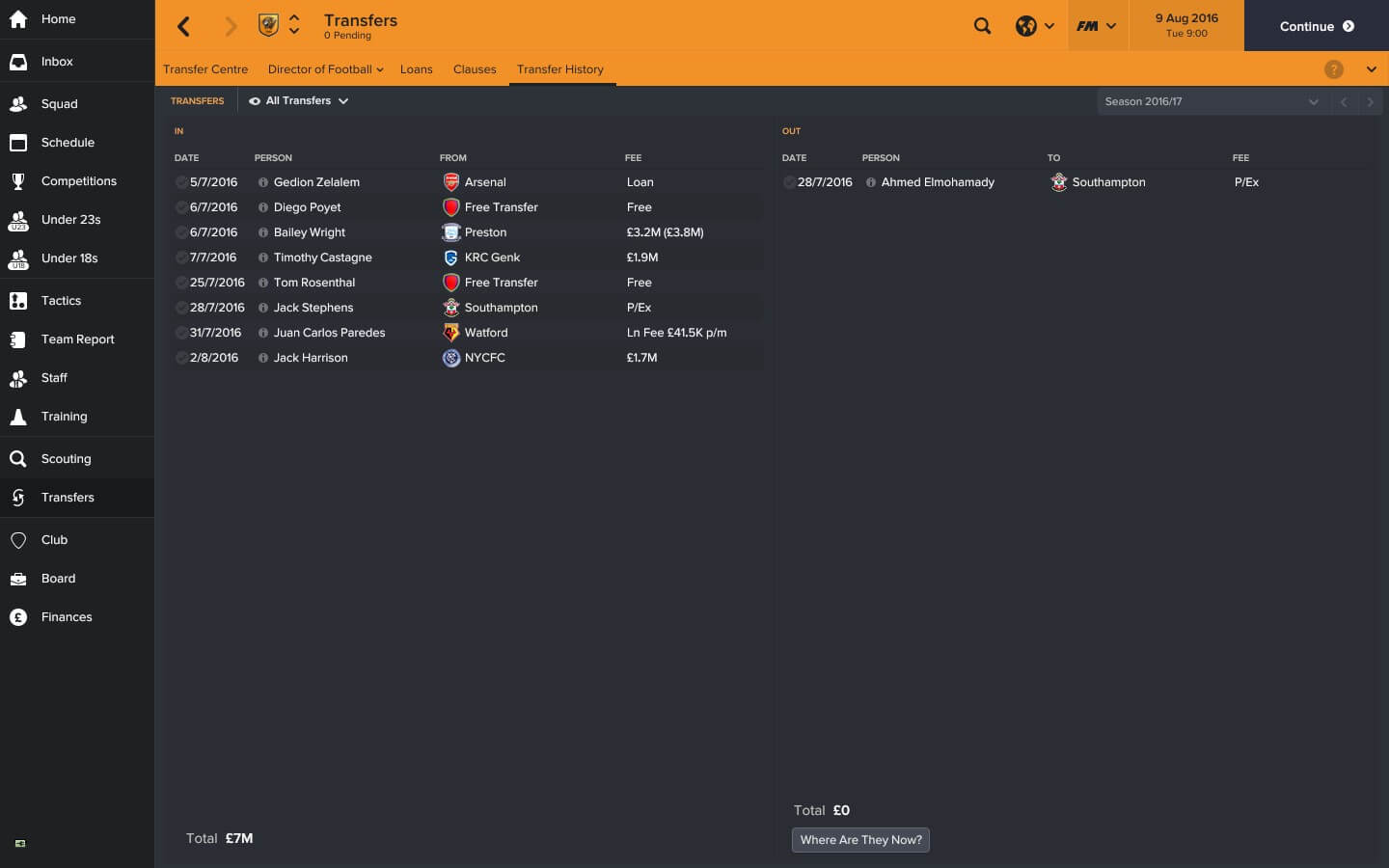 As you can see Ahmed Elmohamady has gone, after the boot cleaning incident he's been training with the under twenty threes and I've been giving him my best 'you broke my heart' look just to rub it in. We tried flogging him on the cheap but no one would take him so in the end he went as part of a player exchange deal for young centre back Jack Stephens.
Bailey Wright has come in as another centre back, we desperately needed two just for cover, we're currently down to those two as our only available centre halves after Curtis Davies damaged his Achilles running away from some local youths and is out of contention for four months.
Timothy Castagne comes in as our new starting right wing back, again we were desperate for a player in that position with Odubajo out for 3 months, Juan Carlos Paredes comes in on a six-month loan as backup until Odubajo is fit again.
Diego Poyet was available on a free transfer and is perfect cover for the half back role, we weren't as worried about finding a player in this position but if I can get a player of his quality on a free I'm not going to say no, I'm not that stupid, am I?
And finally, we brought in a few youngsters to add a bit more depth and something for the future, we already have a few stars in the academy and adding to it can only be good for the club. Tom Rosenthal is an attacking midfielder who goes straight into the under twenty threes with a view to loaning him out, Jack Harrison is someone who I've liked the look of since he went to NYCFC, he was a tricky bugger to acquire but we got him in the end, now all we have to do is stop him saying the 'S' word all the time, soccer! I can't stand that word.
I think we've done pretty well for ourselves and pre-season shows that we could do alright, next up is our season opener at home to Southampton, I'm not nervous at all.