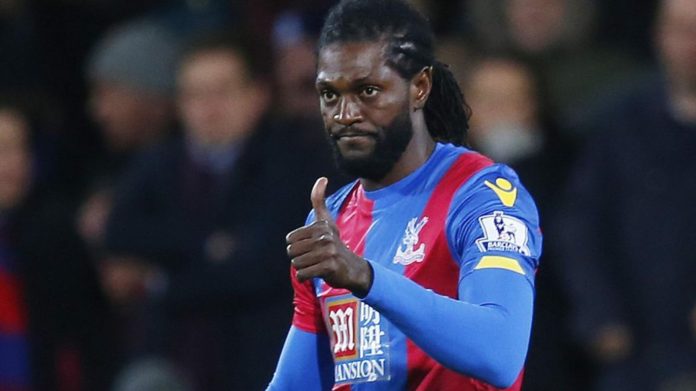 Football Manager 2017 was released in November and fans from all over the world will already be fully engrossed in the sixth year of their career. However, some may be looking for a big name signing or two at the beginning of the career mode as they look for some much-needed experience to bolster the squad. Here are four big-name stars who you should consider signing on the latest edition of Sega's beloved series.
Ronaldinho
The man who needs no introduction. Ronaldinho is available for you Football Manager fans and you should snap him up sooner rather than later in order to secure his services.
Whether he fits your team or not, Ronaldinho is well worth signing just for his legendary status. You will feel incredible just knowing that this guy won the Champions League, the World Cup and the FIFA Player of the Year award….and now he plays for your FM side.
Premier League fans missed out on the chance to see Ronaldinho plying his trade in the top flight during his illustrious career but you can change all of that by signing him ahead of what could be a memorable campaign. Write him off at your peril; Ronaldinho still has plenty to give…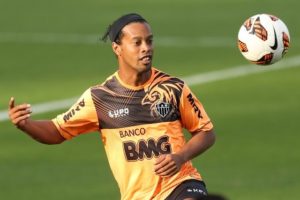 Dimitar Berbatov
Remember Dimitar Berbatov? He used to glide through matches with relative ease before netting a 13-minute treble on the big stage. Berbatov's best years came at Tottenham Hotspur and Manchester United but he is still available on Football Manager.
While he isn't getting any younger, Berbatov still has plenty of quality and he can do a job for your side, whether that is from the substitute's bench or starting line-up. He might struggle to play week-in, week-out but he can certainly help you to challenge for the title.
Berbatov is a Bulgarian legend but there's absolutely no reason why he cannot commit to a one-year contract for your Football Manager team. After all, he is still playing and a Premier League return on a lucrative offer could be exactly what he is looking for.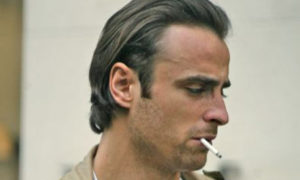 Philippe Mexes
An iconic figure. Mexes made his name whilst playing for Roma and Milan, and he certainly has enough experience and quality to offer a new dimension to your side. Mexes has been there and done it all, featuring 29 times for France before deciding to focus entirely on his club career back in 2012. A return to international football isn't beyond the realms of possibility, especially on Football Manager.
Didier Deschamps' men, priced at 1/3 to top Group A in the latest World Cup qualifying betting odds, will be confident of booking their place in Russia and Mexes could be called up if he finds a new club side in the coming months. Watch this space, Mexes could be a great pick-up if you are light at the back…
Emmanuel Adebayor
Adebayor is a great signing unless you are, well… any Premier League club. No matter who you choose to control, Adebayor has probably either played for you already or fallen out of favour or played for a rival club.
The Togo international would bring experience, excitement and physicality to your team but it might be better to opt for somebody like Berbatov, especially as his finishing statistics are better.
As a last resort, Adebayor can do a job for a year or two at the most and you might be able to get him on a relatively cheap deal. For a lower ranked top flight side, he isn't a bad signing… as long as he actually manages to avoid injury.