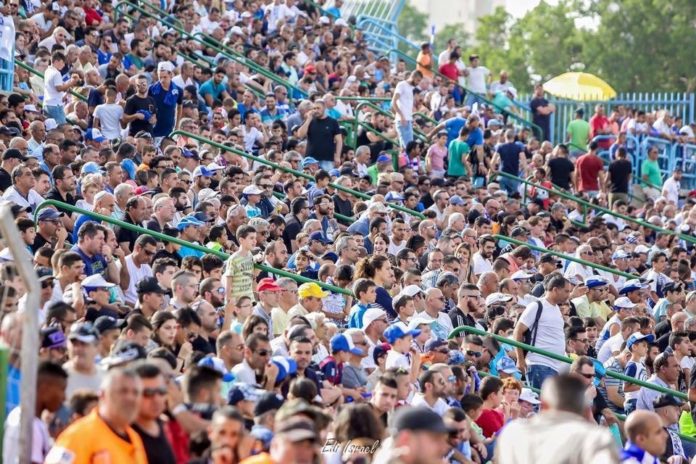 We used the sweeper formation, set out in a previous post for the first time in our 5th friendly, at the end of July. We were away to the Jordanian First Division team, Al-Yarmouk.
It didn't start so well. The only reason we came in 0-0 at half time was that our first-choice goalie, Dele Aiyenugba, showed what a safe pair of hands and good positioning can do.
I realised that I'd been too laissez-faire. OK, I mean lazy.
We kept trying to play it long, even though we had no target man, and as a result we kept losing that precious thing, the ball.
Time to earn my money and intervene. I'd already switched us to a counter-attacking mentality to help us get bodies back to soak up the pressure. Now I instructed the defence to play a higher line: it would lessen the gap between the defence and the midfield and reduce the aerial threat – we are terrible in the air, far worse than any side I've managed ─ by keeping the opposition strikers further from goal.
I told everyone we needed to play it short and pass into space (rather than hitting it at players who were being marked).
And I took off a striker and brought on an attacking midfielder (so 5-3-1-1), to bridge the gap between midfield and attack.
And when the remaining striker tired, I did something I've never done before – with a sweeper formation, that is – which is go strikerless (so 5-3-2-0).
All of which worked. We soaked up pressure more comfortably and scored a late winner. But I take no credit for that: I should have set them up better in the first place.
Lessons learned.
On the way back to Ashkelon, I mulled over a question: might strikerless be the way to go? Our strikers don't impress – have they heard of working off-the-ball? – whereas our attacking midfielders at least exhibit some skill.
Must ask Seb (my assistant manager) what he thinks.