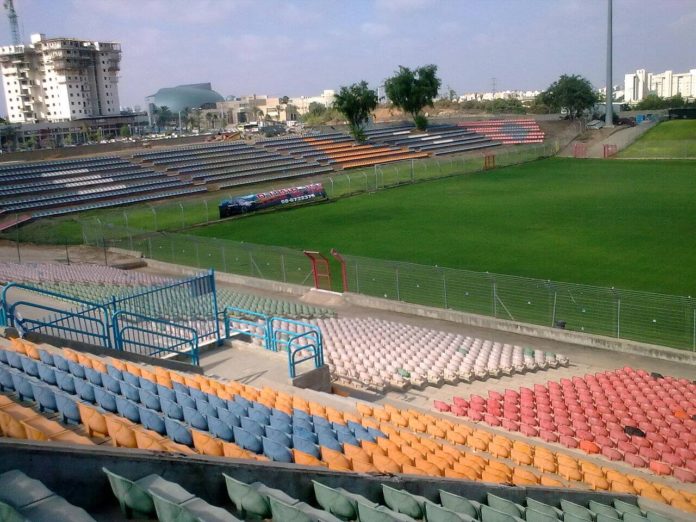 At the end of my first working day at the helm of Hapoel Ashkelon FC, I return to the café where I had lunch. I'd asked them to keep the unfinished bottle of cabernet sauvignon behind the bar. Now I can unwind a little.
Over a glass or several I reflect on who my role models should be.
There've been some great managers. None greater than Jock Stein and Brian Clough. Leeds should have kept Clough, no question.
But they're no good as role models for me. I don't have their genius. Who does?
But there are two guys I could adopt, one as a minor role model and one as a major.
The minor role model is – and here I risk losing a chunk of the Higher Tempo Press's readership in the West Midlands ─ one Mr Anthony Richard Pulis.
Pulis is hard and uncompromising, consistent and persistent. And he never over-complicates.
I have experimented with his tactics, with some success. Direct passing. Big, strong, players, especially in defence. Brave target men. Ball-winners in the middle. Wingers, if they can cross ─ and defend too. Set-piece takers, including long-throw merchants. In my first ever save, I brought Rory Delap back from Burton Albion to Stoke. He was my super-sub.
I'm not sure that's going to work at Ashkelon. A quick glance at my assistant manager's report reveals the squad:
·      aren't the strongest physically
·      don't work hard enough
·      have low levels of aggression
·      aren't the best jumpers
It sounds as if it's been built on positively anti-Pulis principles. If he were in my shoes, I think he'd bring in a firing squad.
But even if I can't pursue his tactics, I can at least seek to follow his general example: KICS – keep it consistently simple.
The major role model is Dario Gradi, my all-time football hero. Over 30 years at Crewe Alexandra; most of the time as manager. Under Gradi the club built its famous academy that on occasion enabled them to field a first XI consisting entirely of academy products. You can't get more long-termist than that.
By the time I've polished off the bottle, I've resolved, during my time at Ashkelon, to think long term and keep things consistently simple.
On the other hand, we might suffer three successive defeats and I'll go into panic mode. Who knows?