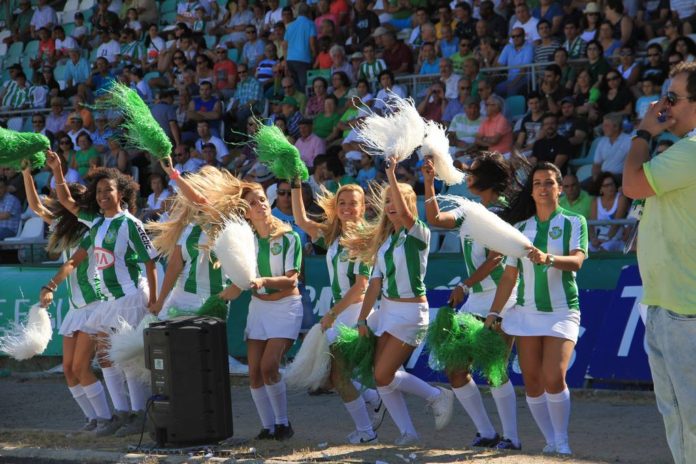 "I wonder what it is like to be a hero in Setúbal, would it be like being the tallest dwarf in the village?"
When you are in the situation we found ourselves in with eight game to go, you pray for a few results to go your way.  Had my pre-match comments about the strength of character of our rivals played a part?  You tell me.  The fact is, straight up both Benfica and Sporting dropped the ball!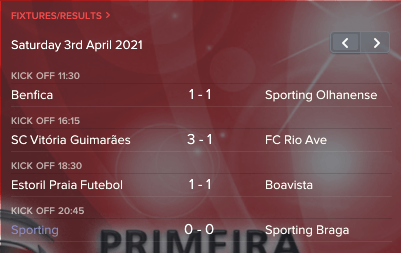 Now, I may have put the mockers on those two but the pressure was now on us to get a result.  Seguín came in for the injured Herida and we set about doing our best against 14th placed Maritimo.  Yes, I am that nervous there are no sea jokes this time round.  A win would mean daylight between us and Sporting and pull Benfica so close I could tickle their hamstrings.

Tick.  It might look like I was inspired to pick Segs, but it was Saeed coming off the bench at half time that changed it.  Segs pushed forward, Saeed ran the midfield and we turned a nervous 0-0 into a convincing 4-0 win.  It's on, it is really on!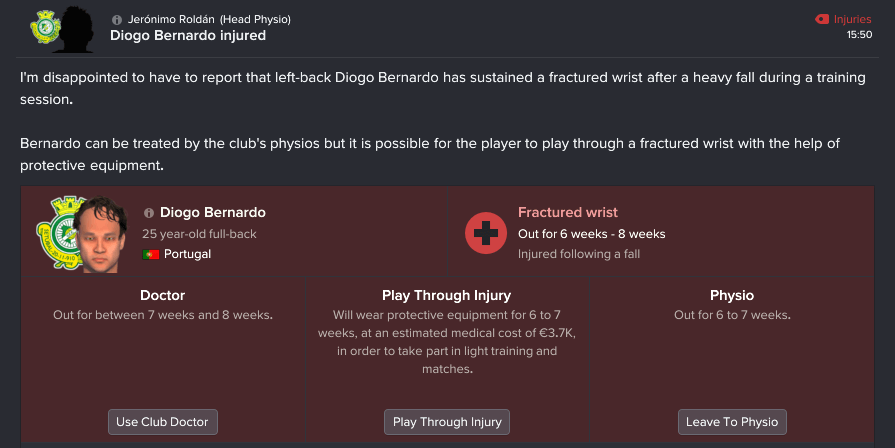 Hmmm, let me think about that.  Yeah, protective equipment I think.  Didn't do Jamie Vardy any harm or Gary Lineker back at Mexico 86.
I do prefer going first personally.  But still, if we beat 9th placed CD Nacional and Benfica slip up in a tough match against Guimaraes we top the table.  One thing at a time though.  Nacional are unbeaten in a few.  


Er, rinse and repeat?  0-0 at half time, off comes Caio.  On comes Saeed, Segs moves forward and scores.  2-0 flattered us, they were tough to beat.  Sadly Benfica didn't falter, but we are still in the hunt with six to go!  What a signing Seguín has been.  Free, you know.  I backed him when he was a mere boy in the Bilbao B squad and now he is repaying my faith.  
Vale picked up a yellow meaning he would be out of the game against Académica.  I love Ben Amor though.  I think that is a linguistic pun.
In the build up to the game I mulled over starting with Seguín as the enganche and bringing in Saeed.  But what it moving him at half time was the trick?  See how tactics get in your head?  I decided to go the same way as before and if we weren't winning, well Caio would get hooked again.
Porto are clinging on their their title a bit like United fans are clinging on to the belief that José Mourinho is their real life saviour.

I mean this in the nicest possible way, but our young Brazilian loanee has more chance of growing a third ear than winning this award.  Moise Kean is an actual beast.
Speaking of which.

Sporting are refusing to lie down.
Well that is a spanner in the works!  We did brilliantly to come back from two goals down, mainly thanks to them picking up a dubious red.  But we needed one hell of a kick to get going today.  Mind you, if that game had gone on any longer we'd have won it.  It's just a pain we don't have Fergie time out here.  Still, the boys showed that most important footballing trait – "character."
See what I am up against?
We could have really done with winning that game considering we play the might of Porto next.  Our whole season may not rest on the outcome of this match, but it bloody well feels like it.  And we are going into it without "you'll never beat" Bernardo.  Touré, the now Ivory Coast international, will replace him.  If I was trying to sleep, I'd have struggled trying to decide between starting Saeed or Caio.  Caio has delivered in the big games before now whereas Saeed is still an unknown quantity as a starting player.  What would Rafa do?  No, that will get me sacked.  What would José do?  Well he wouldn't be managing Setábul for starters.  Ok, what would Johnny Cooper do?  Pick Onesimo.
Friday night at the Dragao, Friday night lights.  Actually, that would work better if we were away at Benfica.  I'll let you work out why.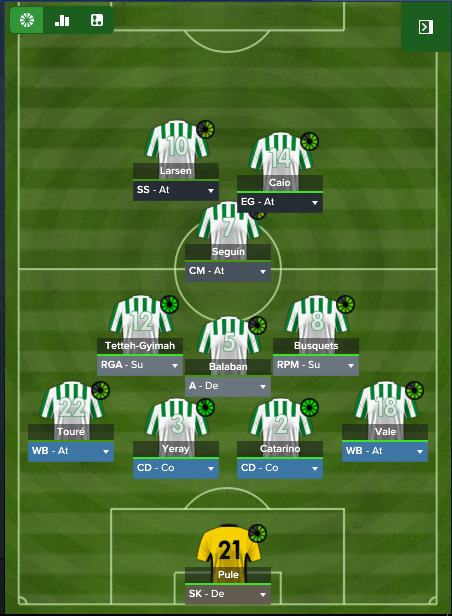 They were my trusted steeds.  We were going to get dicked.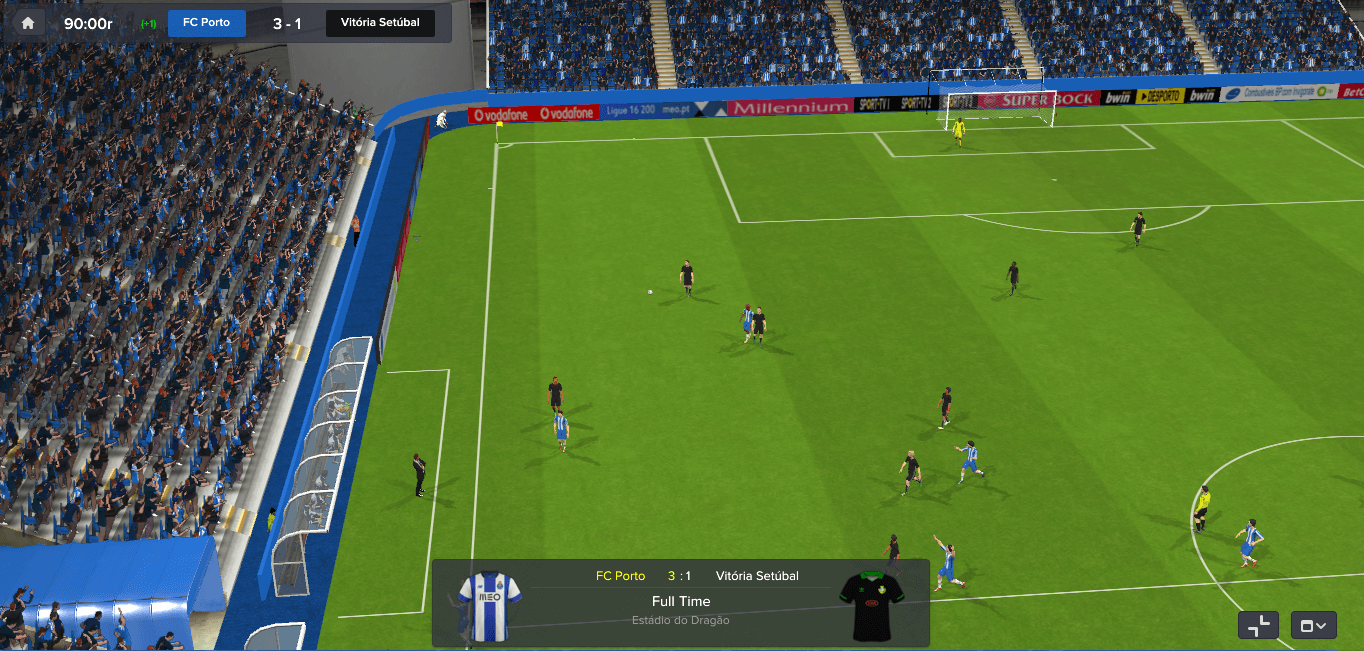 For a tiny moment, I thought we might have got ourselves back in it.  But that three minute spell in the first half killed us.  We are punching above our weight and these big boys, well, beating them regularly is still a little way off.  I'm tipping Porto to win the whole bloody thing to be honest.  I can see us finishing 4th, the harsh reality will hit us like it did Spurs when they came third in a two horse race.
Still, the least we could do for the small handful of fans we have was to keep trying.  And keep hoping that one of that lot screwed up.

Is that a door left slight ajar?
Bernardo was back for the game against Tondela and I decided to go with Saeed in the middle and Segs in the engance role.  I bet this backfires.  Tondela are bottom.  This is bound to go wrong, especially as we are now fourth due to the sodding head to head rule.  Bring back GD!

Seriously José, do one and mind your own.  If Spurs beat you 4-0 over two legs in the Europa League, you are in no place to preach to me.  I don't care if your Dad played in goal here.

That door is creating quite a draft now.  Please, please, please do not gimp this lads.
Well that went well.  Who'd have thought it, Saeed can do stuff from the start too.  Tondela put up a brave semi-resistance but we soon got into full flow.  Now, wouldn't it be lovely if Sporting failed to win tomorrow?
Benfica won, by the way.  We need a four point swing in three games if we are to do the unthinkable.

Yeah, maybe just focus on getting in the Champions League places right?
Three games, anything could happen.  Literally anything.

Ok, maybe not anything.  We probably won't be winning the title.
Braga then.  You could have had me as manager, but you chose someone else.  We will destroy you.
Or maybe not.

Could have done without that too.  We are 4th.  Two to play and it looks like we might have to navigate the Europa League qualifiers after all this.  Jesus.

Oh please, just put us out of our misery.  Two games left, we could still finish 2nd.  We could, but we won't.

Well hello!  This is not what I meant by putting us out of our misery.  We are off to Rio Ave next, and now it will really hurt if we do not win.  And I, for one, can not take another upset.
Ok, that didn't help.  But, if we beat Rio Ave we sneak into third with one game left.  Slightly tighter than Oviedo's defence at the weekend.
Well that's no fucking good is it?  They didn't just park the bus, they borrowed five other buses and parked them in the area as well.  Try as we might, we could not find a way through, and at the end it was only Yeray playing in defence.  If I could have played rush goalkeeper, I would have done.  Mental.  We need snookers now.
Oh and that really bloody helps.  Brilliant.
So it all comes down to this fixture list.
I can't help feel that Porto have a slight advantage over us and Sporting, playing later and all that.  Still, if we don't win it really doesn't matter.
Bernardo is out suspended once again.  I'm going into a huge game with Boavista without two of my better players.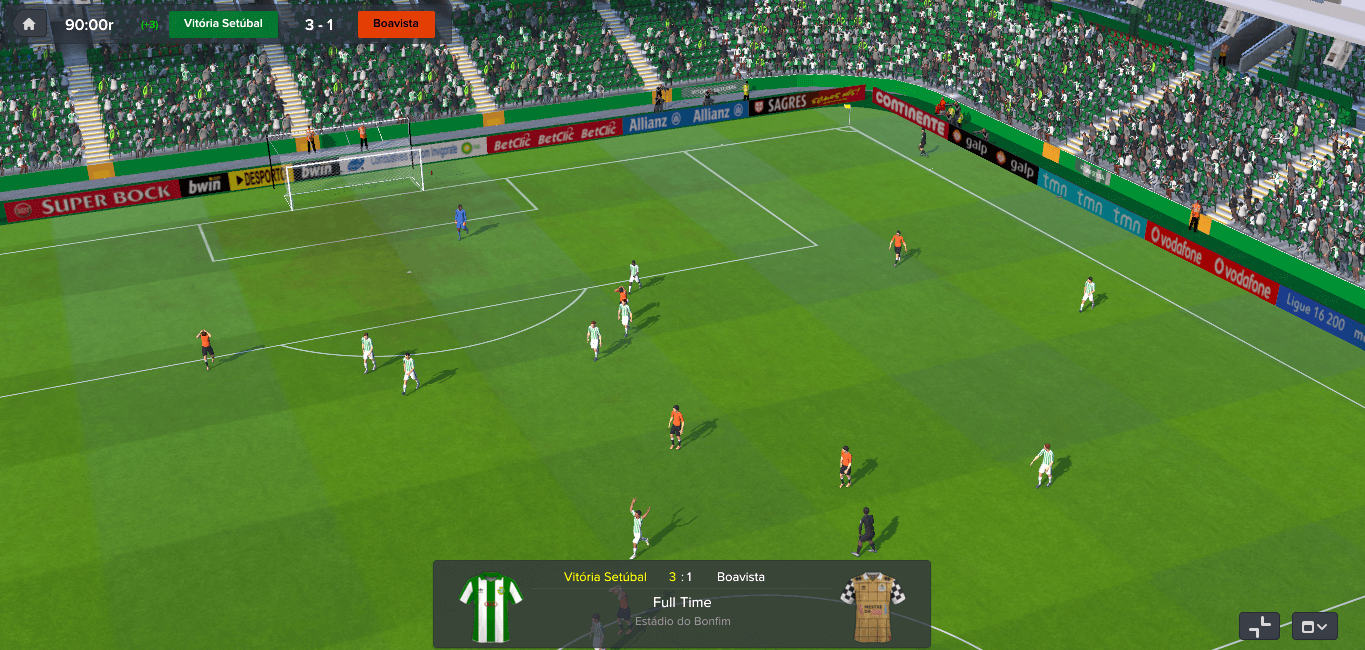 It didn't matter, we hammered them.  We had done our bit.  But what about t'others?
Arse, that rules out 2nd place.  Still, Porto have to win to take 3rd.
Well that fizzled out then, didn't it.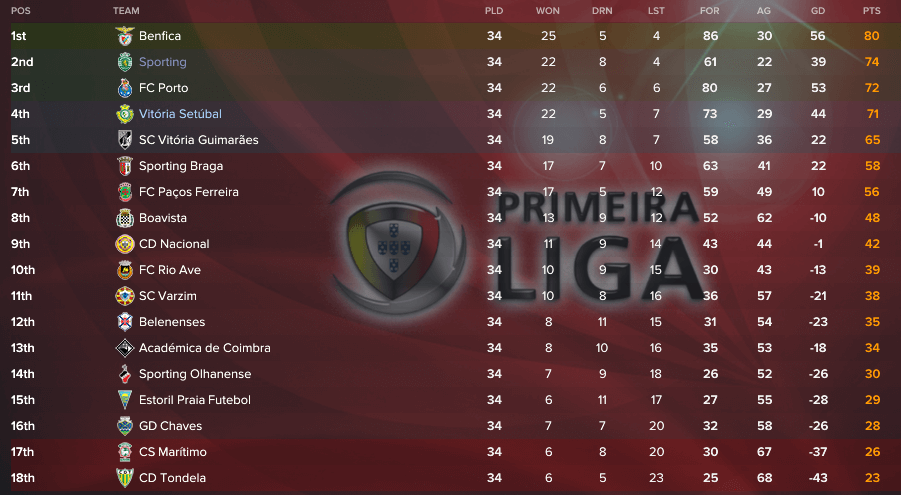 Six points worse off than last season.  What a disappointing end to a season that promised so much.  We've achieved the minimum aim of Europa League Group Stage Qualification, but it looked like we could have had so much more, and to miss out on 2nd place by three points is a kick in the shins with pointy shoes.
Right, enough of it.  I've been going on for hours.  We'll review this properly when the dust has settled.