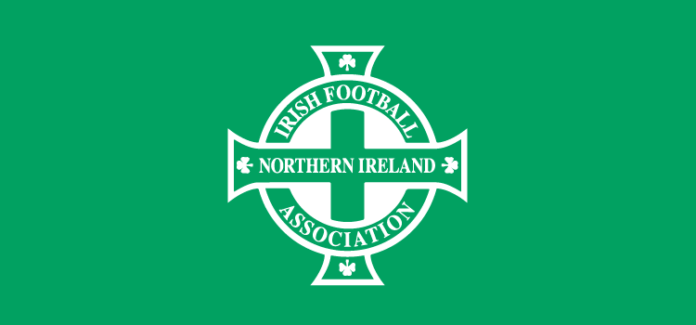 It was a less than stellar European Championship Qualifying campaign for us last time out but it did end on a more positive note than it began! Read about the conclusion of our European Championship 2004 Qualifying campaign here.
On to World Cup 2006, hosted by Germany. We've been drawn alongside France and Bulgaria again, joined also by Bosnia and Moldova in our group of five. I feel a realistic aim would be to try and nab 3rd place if we play as well as we know we can!
Northern Ireland v Moldova
A few different faces in the squad today, decisions made on players that are getting game time for their clubs and playing relatively well.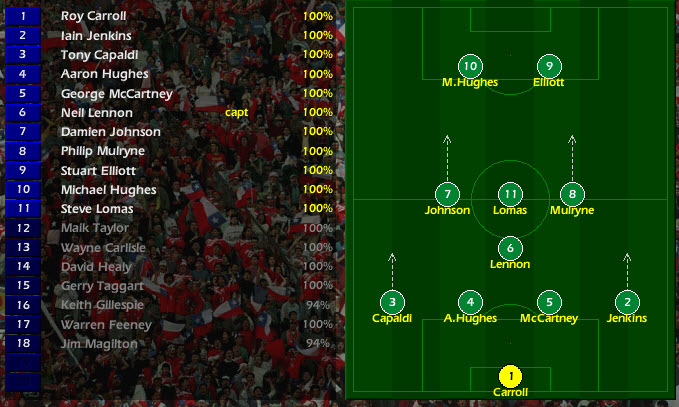 Looks like there could be plenty of space to exploit behind that midfield line!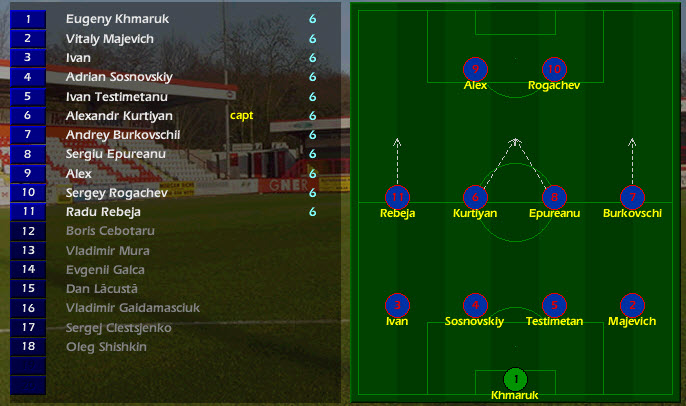 A goal from the midfield on 34 minutes as Philip Mulryne finds space to put us 1-0 up. The lead is doubled on the hour mark from a Steve Lomas header and a minute later Damien Johnson makes it 3-0 Northern Ireland. The icing on the cake comes in the final minute when Philip Mulryne gets his second of the game to grant us to a 4-0 victory. three points, four goals, clean sheet – happy manager.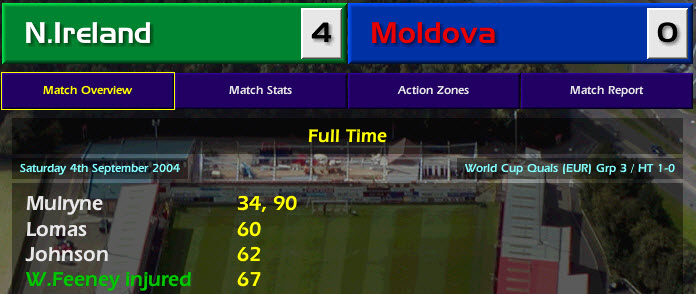 France v Northern Ireland
A trip to France, the team we conceded seven goals to over two games in our last campaign. Being slightly superstitious I can't face changing a winning team.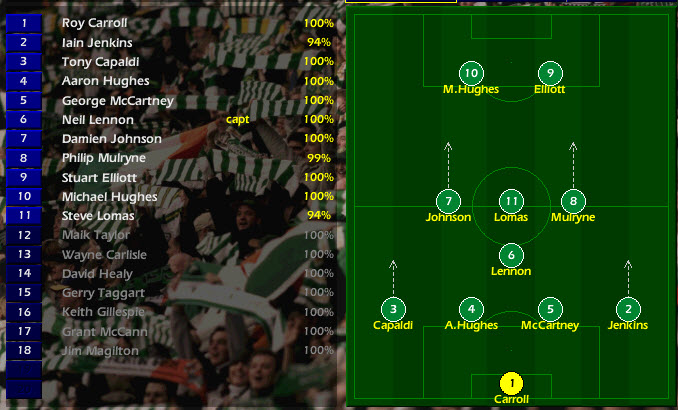 Our full-backs will have plenty of work to do today!
France batter us but we hold strong and look to be going into the half-time break on even terms until Patrick Vieira pops up with a bullet header in the 45th minute, 1-0 France. Robert Pires finds the top corner of Roy Carroll's net on 67 minutes, 2-0 France. Pires adds another on 76 minutes with a cracking long-range effort, 3-0 France. A consolation in the final moments of the game as Steve Lomas grabs his second goal in two games. It was always going to be a difficult fixture and I don't think we disgraced ourselves at all, which is always a bonus.

Northern Ireland v Bulgaria
Injuries have forced my hand into two defensive changes today with Joe Dolan and Jon McCarthy coming in for George McCartney and Iain Jenkins respectively. Otherwise, the line-up is unchanged.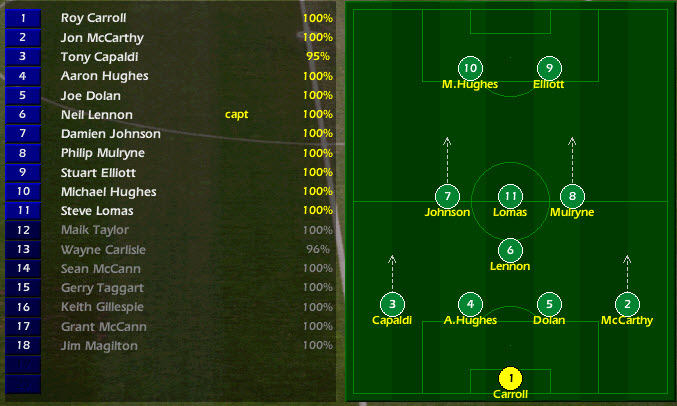 Bulgaria set out the same way as Moldova did, hopefully, that's a good omen. We nabbed the victory in our last match against Bulgaria, can we show our improvement since then?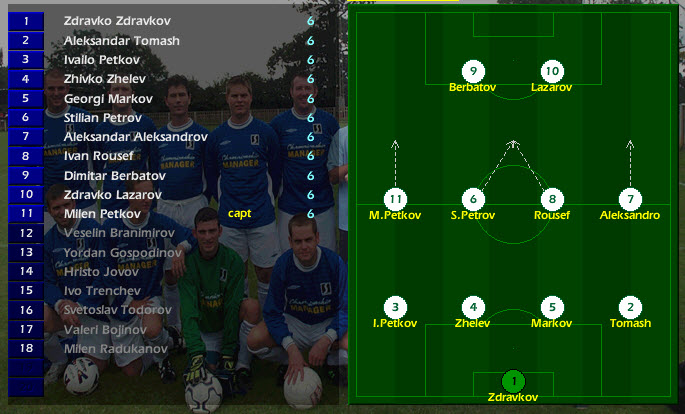 An even start to the game but it's NI who take the first half lead through a Stuart Elliott header in the 26th minute! 11 minutes later Stuart Elliott grabs his second with another header, 2-0 Northern Ireland at half-time. Bulgaria are offered a route back into the game on 68 minutes as Tony Capaldi gives away a penalty, Milen Petkov steps up and duly converts to pull the score back to 2-1. It's a 'backs to wall' job from here in and NI hold strong to secure the 2-1 victory! 2 wins from 3 is an excellent start to the group.

Israel v Northern Ireland
A mid campaign friendly away to Israel in November gives us the chance to try out a few of the fringe boys.  It ends in a 1-0 victory for the home side, not many worries for us from this one.

Bosnia v Northern Ireland
Youngster Stephen Young returns to the squad following his leg break, he replaces the injured Philip Mulryne in a squad that remains much as it was otherwise.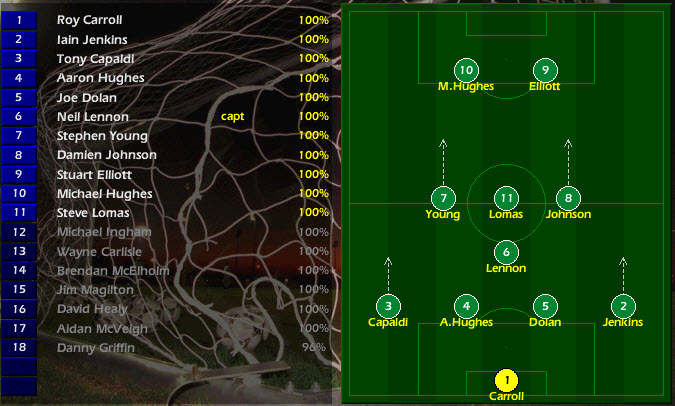 This set up seems to be quite popular in this campaign and so far we've managed to get the better of it!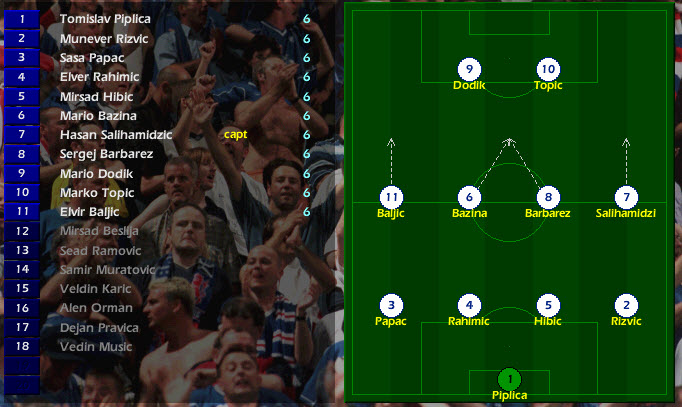 Things are off to a great start for us in Sarajevo as Michael Hughes fires NI into the lead on 16 minutes. Bayern's Hasan Salihamidzic brings the game back to level terms 11 minutes later, 1-1 at half-time. It's a fairly uneventful second-half until the final ten minutes. Damien Johnson restores Northern Ireland's lead in the 80th minute before Salihamidzic again evens things up with two minutes remaining. With the final kick of the game, Samir Muratovic breaks Northern Irish hearts by completing a miraculous Bosnian comeback. 3-2 Bosnia.

So, at the halfway point of qualifying, we sit pretty in 2nd place courtesy of our better goal difference over Bosnia. I'm delighted with the first four games of this campaign, with a bit of heart we could well go on to secure 2nd place in the group which would have us looking at the possibility of a play-off!

As always don't forget to check out Henry Muldrew's review of the real-life qualifying tournaments over on That Football Daily! Last week he reviewed the 2004 European Championship Qualifying Campaign.