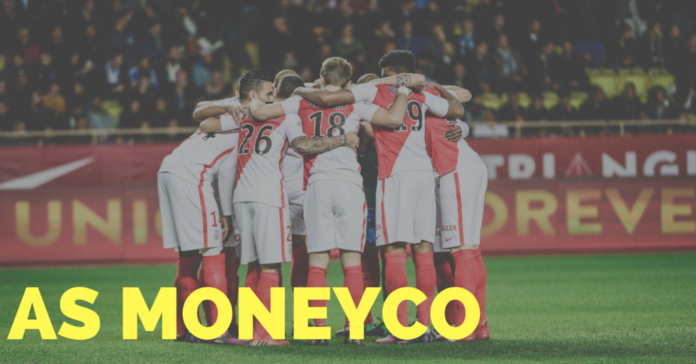 Watching AS Monaco's squad get decimated this summer has been a sad sight. The football club from the Principality captured imaginations last season en route to the Ligue 1 title, and their youth-first approach has been immensely successful on and off the field.
Starting my Football Manager save with them was an easy decision. I wanted to take charge of that catalogue of youth talent, even though I did not envision replicating the title winning, Champions League semi-final 2016/17 campaign under Leonardo Jardim.
Swiftly having a chat with the board, I asked to be judged on two philosophies. True to the recent Monaco style, I promised I would develop young players and sign youngsters ready for the first team. Of course the board loved this.
From here I set myself a few rules:
Only sign players under 25
Avoid spending excessively on attacking players
Every player has a price
Sign replacements before selling
The squad at Monaco is an exceptional one, but the glaring weakness was at the back. With a budget of almost £20 million even before a single player sale, I began hunting around for high potential, yet first team ready central defenders that could be secured for a reasonable fee.
Wesley Hoedt was my pick given his rounded attributes, and the Lazio man was the perfect partner for Kamil Glik at the heart of my defence. Jemerson remained as a good backup, as well as being an occasional option when I fielded a 5-2-3. The £12.5 million price looked good, and it allowed me to sell on the veteran Andrea Raggi.
Removing the hefty wages of Joao Moutinho became an obsession of mine. With Tiemoue Bakayoko and Fabinho far better midfield options – and having just added Daley Sinkgraven as a utility option – Moutinho was a man living on borrowed time. He wasn't happy to be offered around – and rumours of a bid from Manchester City had me dreaming of mega money – but I settled for the £18 million from Southampton. A nice little boost to my finances.
Spending continued in dribs and drabs. A few teenagers were brought in, Richarlison, Santiago Ascacibar and Jeando Fuchs were all signed but immediately loaned back to their clubs as I added to Monaco's enormous haul of promising youngsters. Iver Fossum and Donny van de Beek gave depth in midfield, too, and both were secured for modest fees given their great potential and versatility.
Once Nabil Dirar was sold to Everton for £7.25 million and Guido Carrillo to Hull for £5.5 million, my end of window spending spree could begin. As I attempted to sell Danijel Subasic, Predrag Rajkovic arrived as his successor and Kasper Dolgerg was yet another Ajax bargain as a long-term Radamel Falcao replacement. Marko Grujic was added on a loan deal as additional depth to cover across multiple midfield roles with a £12 million permanent option should he prove he can compete with Bakayoko, Fabinho and Fossum.
My money went far further than I had expected, and I was pretty happy with my squad once the window closed. In the next episode we find out how the football itself went, and if my tactical tinkering did more harm than good…