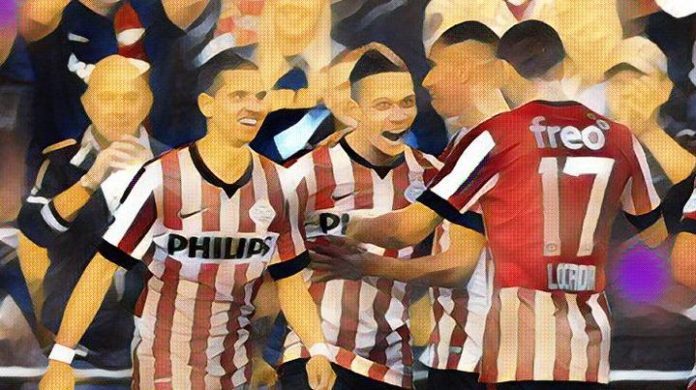 A season that collapsed in the end run but had some pride spared by a KNVB Beker Final victory over title usurpers Ajax. Time to look back and summarise it all.
Eredivisie – 2nd Place
It was a monumental collapse at the end of the season. PSV, having led for 21 games of the season, gave up ground to an Ajax side that were a lowly 5th place in November.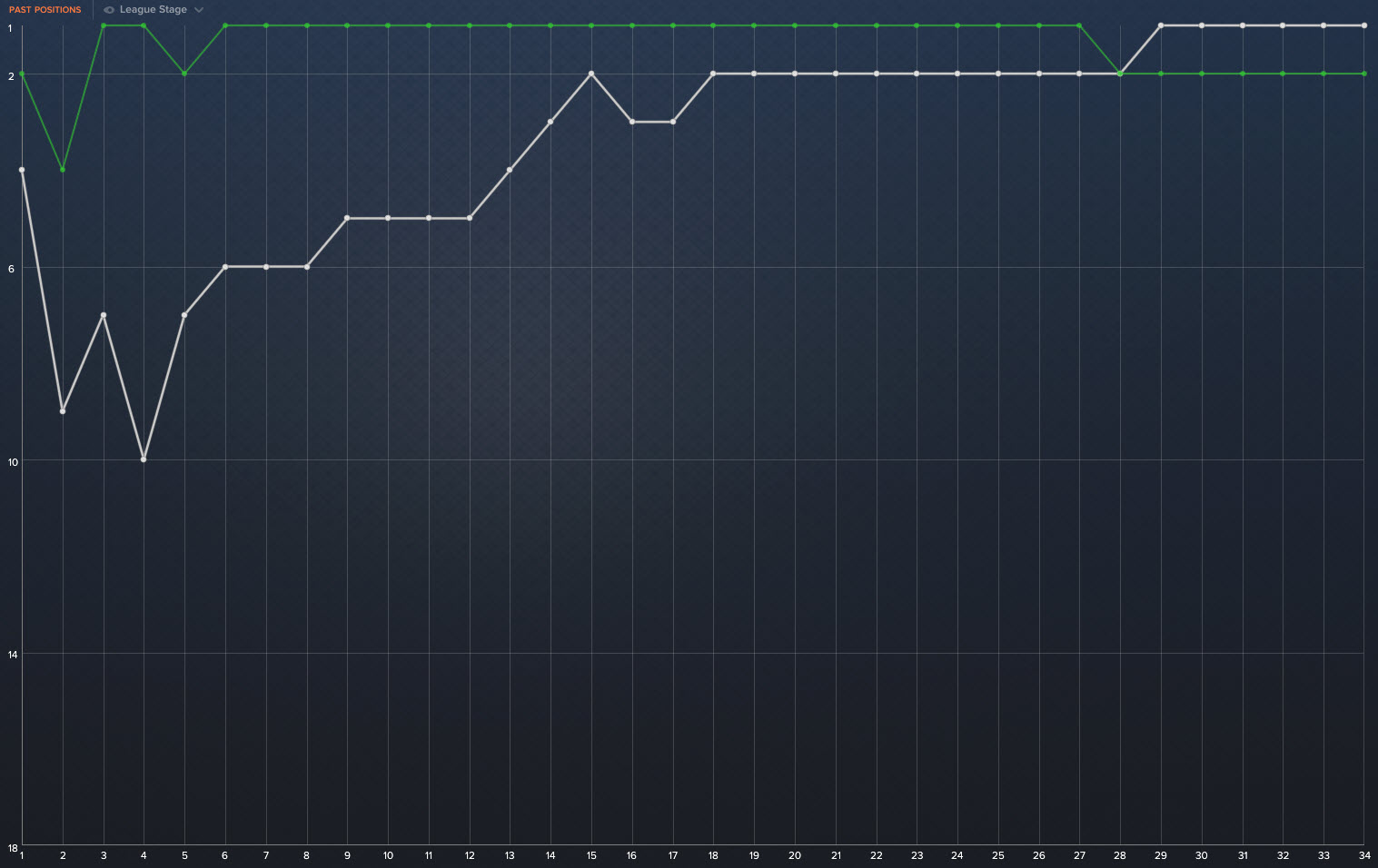 If you were to look for answers as to how PSV let it slip then perhaps you could mention the 6 league losses – 3 of which came against teams in the bottom half of the league. Maybe it was the 2 draws against eventual winners Ajax, though they were both creditable performances. As a combination of both, you may consider that PSV only picked up 3 wins in their final 7 league games – a sure sign of running out of steam?
PSV were formidable at home with 16 wins and 1 draw from 17 games played. All 6 losses came away from home. With a goal difference of +39 PSV conceded the least amount of goals across the season with only 20 passing the goal line in 34 games. PSV were also only 3 goals behind Ajax in the scoring race – so much for my complaints about how true the 'Boeren, Boeren PSV' reference was.

Johan Cruijff Schaal – Runners Up (Losers)
Our first competitive match of the season was against Feyenoord in the JC Schaal – a poor 1-0 defeat, a result we would avenge just a few weeks later with a 2-0 victory in the league.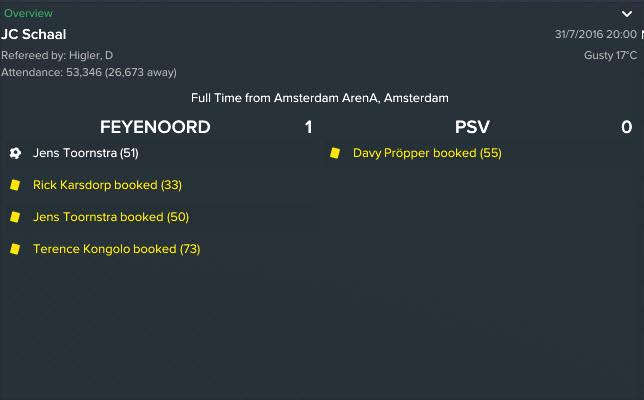 Champions League – 4th in Group H
What a hash we made of this! Picking up only 2 points from 6 games in a group that consisted of Napoli, Leicester and Celtic.

KNVB Beker – Winners!
We definitely got a bit of fortune throughout the draws for the rounds of this cup. It culminated in a massive PSV-Ajax showdown in the final, a match that did not disappoint!
The Players
I'll pick out a few of the key players for us this season, those that shone despite our failings.
Jeroen Zoet
Our goalkeeping hero! The Dutchman kept 19 clean sheets in 29 league appearances. Not once was he given the honour of Player of the Match but he was definitely an integral part of our season, as evidenced by the period he was injured and replacement Hidde Jurjus managed to conceded in all but one of the 9 games he played.
Santiago Arias
Wingback wizard! He excelled as much as frustrated. 9 assists in all competitions, an average of one every four games. He also managed to accumulate 20 yellow cards and 2 red during the course of the year – averaging a booking every other game.
Nicolas Isimat-Mirin
The rock at the back. He played 39 games with a successful tackle percentage of 74%. He only managed to chip in with 1 goal but his real prowess was in reading the game and breaking down counter attacks with quick feet and incredible aerial ability.
Davy Propper
A propper midfield man, no?! 12 goals and 6 assists from the middle of the park, this only tells half the story. A successful pass completion of 84% and 1.99 dribbles per game shows the value he added to our attacks.
Luuk de Jong
What a man! He wasn't just a goalscorer for us with his 26 notches but he also provided a further 13 assists for his team mates. A real leader from the front but perhaps he could have grabbed more himself if it weren't for a 47% shots on target percentage.
What can we take away from this?
Well, throughout any game I've played in FM17 – I failed to win a league title!! I did very much enjoy playing things through slowly with PSV though and I think that has influenced how I will play the game going forward. It's enjoyable to take the time and assess everything on a game by game basis rather than steaming through 20-30 seasons.
What's next?
FM18, isn't it?! Who knows. Definitely not PSV….