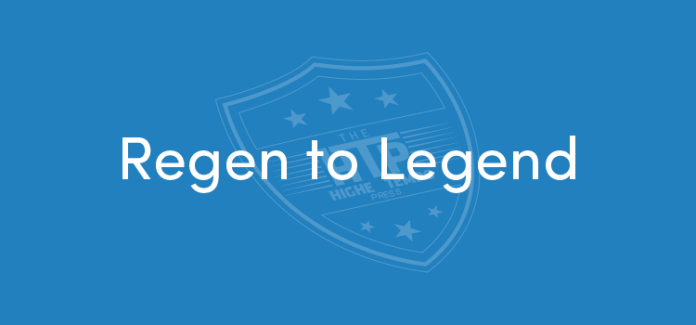 Just one league win in the last four has put an end to Leiria's impressive start to the season. Following the heroic 1-0 win at European hopefuls Braga on the opening day of the season Leiria's form turned patchy. They suffered two straight defeats to Porto and surprise package Chaves which left them in mid-table. They have, however, not been beaten at home since the Porto game. Leiria's manager has come out to say that his focus will be to win as many home games as possible and concentrate on beating the sides around them. When interviewed recently by British media outlet 'the Deep Lying Podcast' he said: "if we get one glory win against a top side but still go down it will all be for nothing." Having taken almost 10 years to get promoted back to the top league in the first place Leiria will be doing all they can to avoid a quick relegation.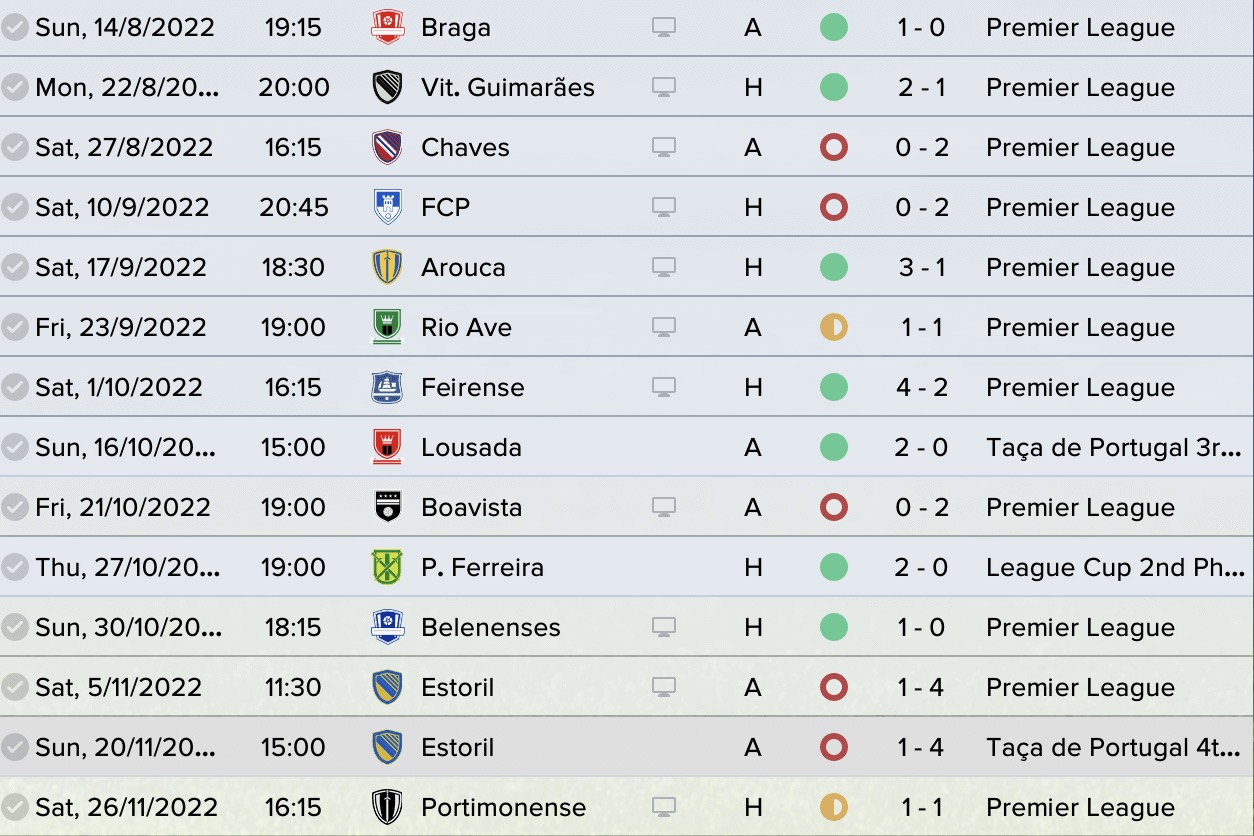 Following a disappointing 1-1 draw with relegation threatened Portimonense Leiria slip to 8th in the table. A 92nd minute equaliser was enough to save the home sides embarrassment as they huffed and puffed but could not find a way through. Record signing Carlos Perez has failed to impress fans scoring just twice so far, both penalties. It seems the manager doesn't trust him to lead the line as he to lack the movement of the other options available.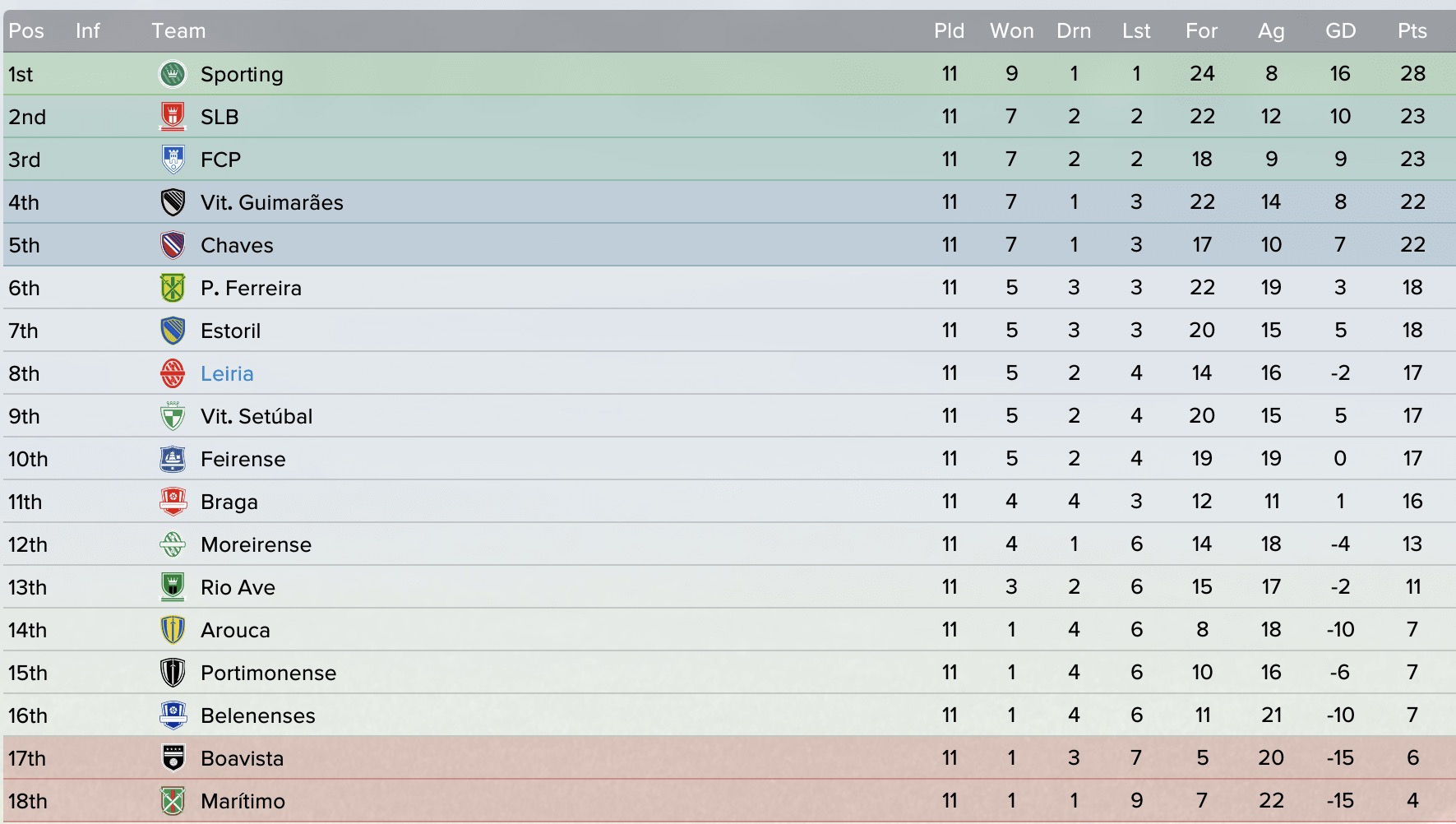 The only downside to a focus on the games they should win is that a heavy defeat can hurt moral. A lot of first team players were missing for both recent games against Estoril and Leiria were hammered 4-1 in each. You could see the players heads drop and it showed in their performance against Portimonense. There is still time to recover though but with more difficult cup games coming the club can't afford to sacrifice their players confidence. Ensuring that his side beat the teams they will be competing against to avoid relegation is a plan which the manager will stick by until the end of the season. Only then will we know if the gamble has paid off.
Since their promotion to the Portuguese top division Leiria have announced an extended scouting network. Previously scouting just local talent and those from Argentina and Brazil, the club are now able to reach further areas. Leiria scouts have been noticed at airports in Chile and North Africa. One player they have been to see a number of times is Moroccan Mohamed Afkir. The Raja Casablanca midfielder is thought to be favoured as a replacement should Michal Pires move during this season.
Up next for Leiria is an away trip in the cup followed by two league fixtures which they will hope brings them out of this slump. If they do not begin to regain some moral in the camp the team dynamic could crumble as they face Porto, Braga and Benfica in consecutive fixtures.