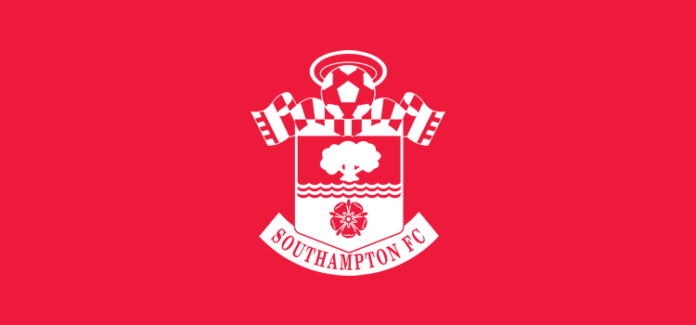 Welcome back to 'Southampton's Black Box': a story focused on the organised success of the club known for their over-achievement. As the title implies, the save will be highlighting and representing the recruitment strategy by Southampton. I will be compiling a large database of players in the game to assist me in my FM17 successes, as well as your own. Enjoy!
It's everyone's favorite time of the year: the summer transfer window! I've already outlined my plan for bringing in players; now is the time to act on these wishes. With a pretty solid first team and good depth, there wasn't too much I felt I needed to do with the squad. Nevertheless, I'm sure you'll be quite excited with what I ended up doing with Southampton in the summer of 2016.
Outgoing
In true Premier League fashion, I spent a lot more money than I made. In fact, I didn't sell one player!
Sam McQueen – Loan: Brentford
A young attacking left-back, McQueen has some great potential. Unfortunately, Ryan Bertrand and Matt Targett have the spot on lock-down for the season, so I needed to loan him out. Developing in the Championship will be good for him; it's a quality competition with good training facilities and even better opponents to play against. Hopefully he'll come back a better player ready to compete in the first team.
Josh Sims – Loan: Brentford
Like McQueen, Sims still has a lot of potential. But with Tadic, Rodriguez, and new signing Boufal all competing for a spot at left-wing, Sims wouldn't have gotten much playing time at all. He' still young though, so I wouldn't be surprised if he works his way into the team by next season.
Lloyd Isgrove – Loan: Walsall
Isgrove is a quality winger, but he was on the transfer list when I first arrived as manager. Rightfully so, as he doesn't really have much potential at the club. We couldn't find him a move permanently this summer, so he joined League 1 Walsall on loan for the season.
Incoming
Natan – Free: Corinthian
To be honest, this is one of the most confusing transfers I've ever completed in Football Manager. Natan looks like a quality winger with great potential, but he was playing at some non-league English club. He didn't achieve a work permit after I signed him and, for some reason, no club wanted him on loan. I guess he'll have to suffer in the reserves for now, just training with no match experience at all.

Jairo Riedewald – €21 million: Ajax Amsterdam
Well, I did it. I broke Southampton's transfer record. It may seem a little slipshod, or too ambitious, but I know it will pay off. Riedewald fits every requirement we need in a ball-playing defender: young, athletic, good defender, amazing passer, intelligent, and an overall well-rounded footballer. He's versatile, so he can fill in as our deep-lying playmaker and left-back, so he'll certainly be a great asset to us this season. If everything goes to plan, Riedewald will either be a great player at the club for years to come, or we'll double our money with him when a bigger club comes calling for him in the future.

Emir Spahic – Free: Hamburg
After being released from his Bundesliga club, 36-year-old Spahic was a free agent when I signed him for Southampton. He's still quite a good defender, and he will surely be a great influence over some of our younger players. It'll help, even with the transfer of Riedewald, to have some good defensive depth with our Europa League ambitions.
Kadeem Harris – €600k: Cardiff
I'll be honest: if you are a die-hard English football fan, which I do not claim to be, than you'll probably be wondering why I decided to buy Harris. He's not particularly young or a great player, but he is needed for depth. I won't reveal whom, but I bought another winger to be Nathan Redmond's backup, but the club required him to be loaned back for the rest of the season. That transfer, along with the Riedewald one, really drained the transfer bank at St. Mary's. With less than €1 million to spend, I pulled the trigger on Harris to provide some much-needed depth.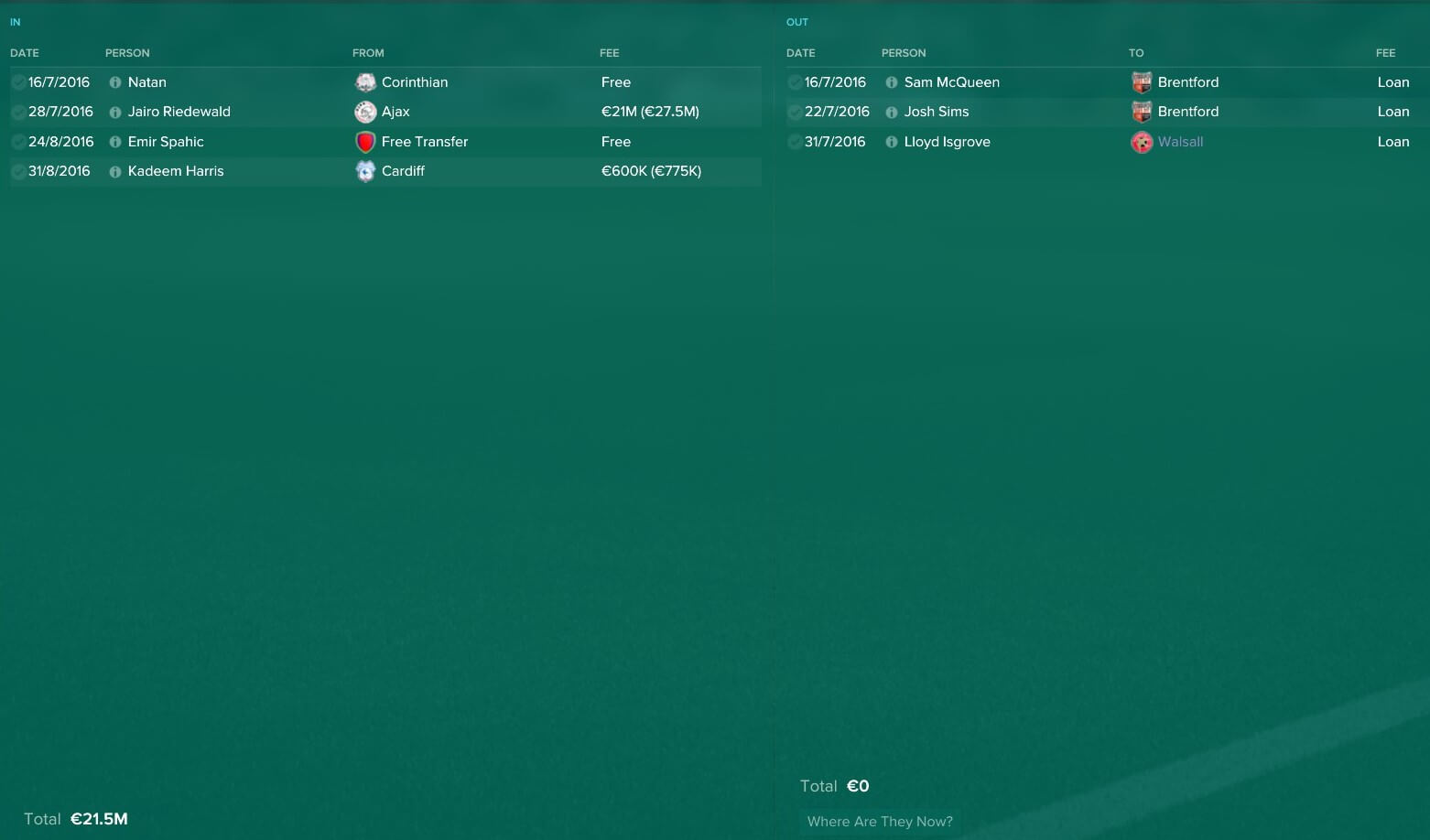 What do you think of the transfers? Let me know in the comments or on Twitter, @adiek22. The next update will be (finally) getting into some Premier League and Europa League football. How did we do at the halfway point in the season? Find out next time. Thanks for reading.