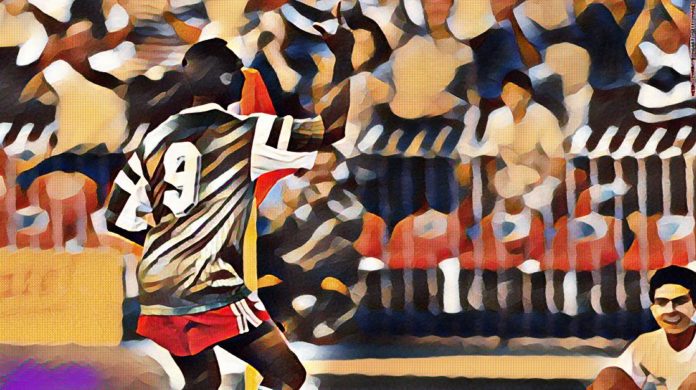 Alright folks. Apologies once again for not getting an update out yesterday, we were on the road once more heading down to the coast finding ourselves a nice quiet beach and a decent view of the Med.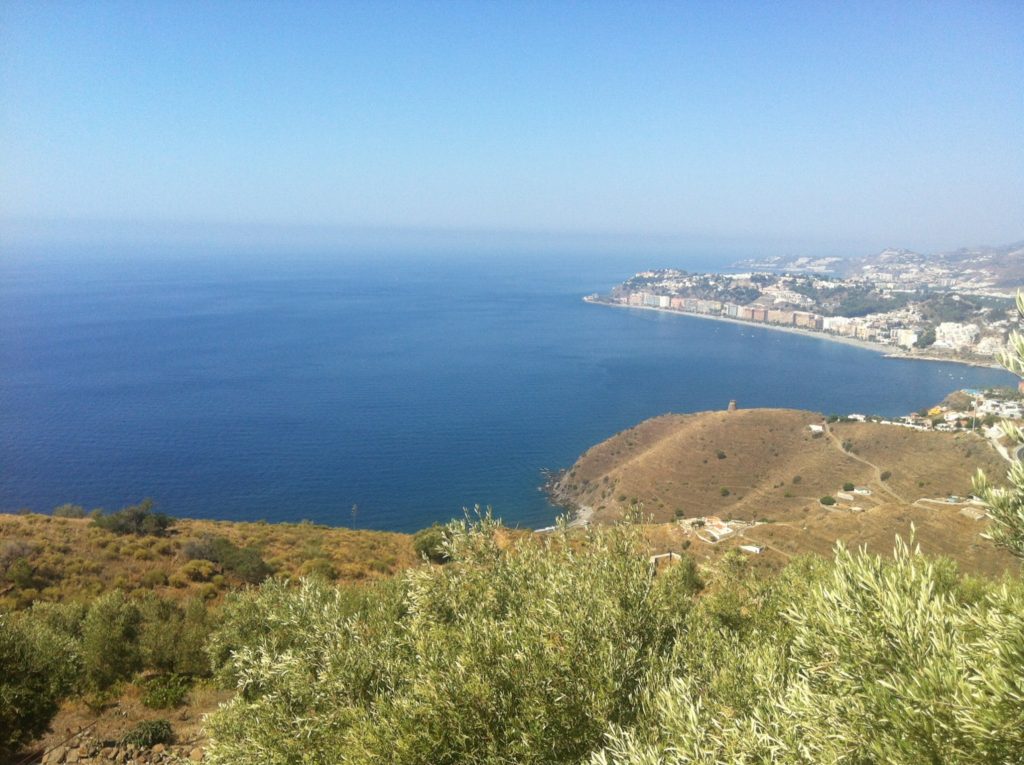 That's not a bad view to play FM too, I can tell you.
But you don't care about that, you want to see Tonnerre KC's new kits don't you?
I got the best designer in world football on the case, and Keysi Rensie came up with these little beauties!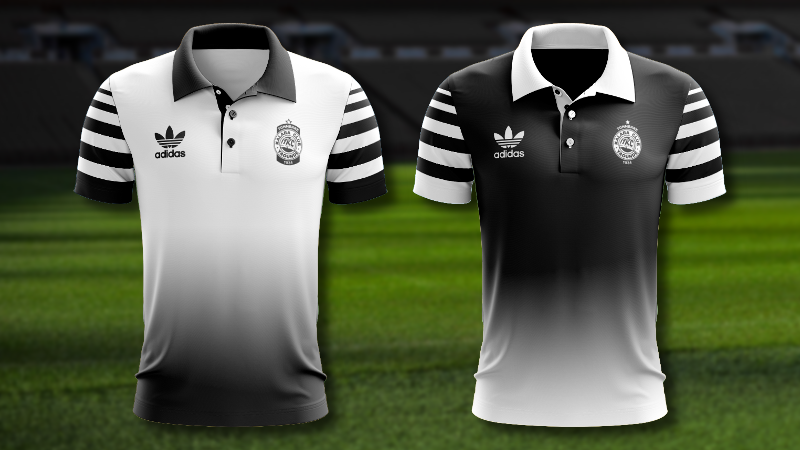 They are rather nice, aren't they? They are to commemorate the fact we won the CAF Champions League last season.
When we spoke last Mark Monroe was in the middle of an international tournament with Cameroon. Let's see how that went.

3rd place was certainly "being competitive" but it ended up being a complete disappointment. We drew Togo in the semi-finals and we should have battered them. Instead Ngongang picked up a straight red for a horror tackle, then we went behind, then I threw on three subs to change the game, then we lost a man to injury. Incredibly my nine men got level, but they were completely done come the last ten minutes and Togo scored a winner. It all felt very Cameroon-like. So, we ended up third by beating Ghana 1-0.
Still, the Cameroon FA are happy with Mark Monroe and that is all that counts.
Back to Tonnerre KC. Yesterday we kicked off the MTN Elite I, played the first leg of our Champions League prelim and travelled to Morocco for the CAF Super Cup Final.
The league kicked off at home to Cosmos de Bafia and, with 90 minutes on the clock it looked like we would be starting the campaign with a disappointing 1-1 draw. That was until super-sub Guillame Kemajou lashed home his first ever goal for the Thundercats! 90+2 the clock said and we had three points.
This game had followed the Champions League first leg, at home to Petite Riveire Noir. You know them, right? Nope. Me neither. I must be getting Champions League cocky now as I didn't even check where they come from. I didn't need to. Marcy and Judy helped themselves to three each in an 8-0 win, our biggest win yet. I think we'll be going through, but our likely opponents are Club African, last season's beaten semi-finalists. This is almost like the good old days of the European Cup where anyone could draw anyone in a straight knockout. It's crazy to think that the current holders play one of the biggest teams on the continent before the group stages, but hey. No seeding equals this kind of match. That's of course if we don't lose 9-0!
And then there was the trip to Morocco. Raja Casablanca, the team that sound like a movie title. They were clear, clear favourites – we were 16/1 outsiders. I hope somebody put a bet on us!
Franky Mbeleg was the hero, saving two spot kicks in the shoot out following a brilliantly entertaining 0-0 draw. We had done the continental double! However, I don't think the CAF hold this trophy in that high esteem as the winnings were a miserly €87k. They say you don't win trophies for the money, but to be fair, I do.

Finally, people are taking us seriously in Cameroon and finally believe that we might just stay up this season.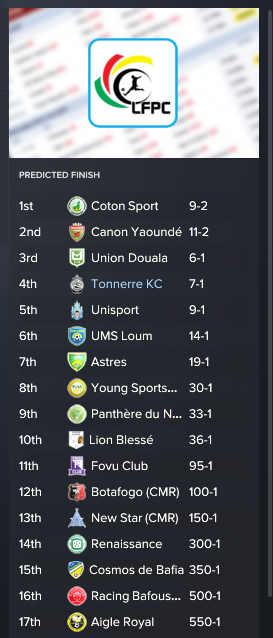 I think 4th is a nice prediction, but I am up for winning it this year. I reckon we have the squad for it.
Today Mark Monroe will lead Tonnerre into battle for at least three league matches and maybe a couple of Champions League games too, so I'll be reporting back soon!
#LeTKC