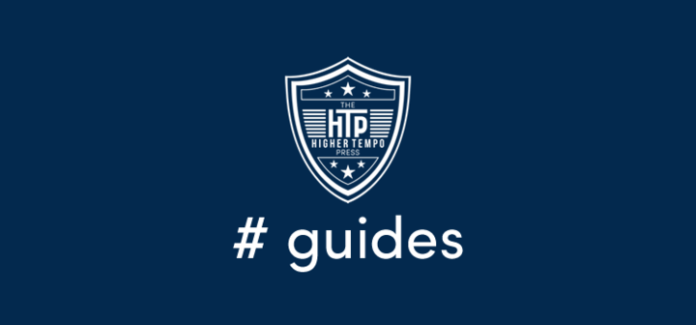 Most youth coaches and team managers understand the frustrations of watching a kid with a ton of potential fall short. When they first join the team, parents and coaches have high expectations. They rely on the best individual coaches they can find, but before they realize it, that potential has slipped right past them into obscurity.
Sure, they may have a great youth career and earn scholarships, accolades, and the joys of being a winner at some level, but they will never make it to the big leagues, nor will they become the next superstar.
So, what went wrong?
It's not necessarily that anything went wrong, per se, but there may have been a few missed opportunities for that youth along the way. One of the great things about Football Manager is that you can control the development of your "next Marcus Rashford" and increase their chances of becoming a first team regular.
Here are a few steps, in no particular order, that could help you turn your youth prospects into global superstars.
#1 Improve your staff
The staff you have is the key to everything. If you don't have the best managers and coaches, then your youth players are going to miss out. You need to attract the best young talent and you're only going to do that by having the staff that draws them to you.
The more experience your staff has in accurately determining which youth have true star potential, they should have good, er, attributes like Judging Player Ability and Judging Player Potential, which is easily managed with Football Manager 2017.
#2 Identify key attributes
The attributes that a youth football player has can help determine what kind of mature athlete they will be. From determination to natural fitness to leadership skills and much more, every player will have some good attributes, so it's essential to focus in on what makes the best adult players in the long run. Keep in mind that a player's attributes are fundamental and it's not like finding a huge range of new betting sites and trying to guess which one's worth taking a shot on. It requires careful focus and paying attention to the details. There is an absolute plethora of information available on this subject in the FM community, go and read what the experts have to say.
#3 Make their training tailored to their skill set
Every youth player will have specific things they need to work on and their training should be tailored specifically for them, rather than set at a group level. Changing a player's position or role could impact them in positive and negative ways, so keep close tabs on every detail. Personally, I like to train young players in a role specific way that touches as many attributes as possible – for example, I will always train a young central midfielder in the roaming playmaker role as it covers so many attributes, and then I add in tackling for good measure. Now, I am not saying this is right – it is just the way I do it and it works for me.
#4 Find adequate tutors for them
We all learn in our own way. When your young prospects have ideal tutors, they will thrive. This is why it's essential to find the best ones for each of your youth prospects. Again, there's lots of information on how to do this well available to you and we will have a guide coming up on Tempo in the not too distant future.
#5 Finally, get them in the game!
Nothing is more important to a youth player than game time. You could do everything right in these other areas, but if they don't get in the game and are instead languishing on the sidelines, they won't have a chance to help their skills develop and grow. As @offthepitchfm wrote recently, game time does affect development, so don't be Chelsea. Play them!
So there we go guys, hopefully there are some useful tips for you there in terms of helping your next wonderkid become Marcus Rashford and not Adnan Januzaj.