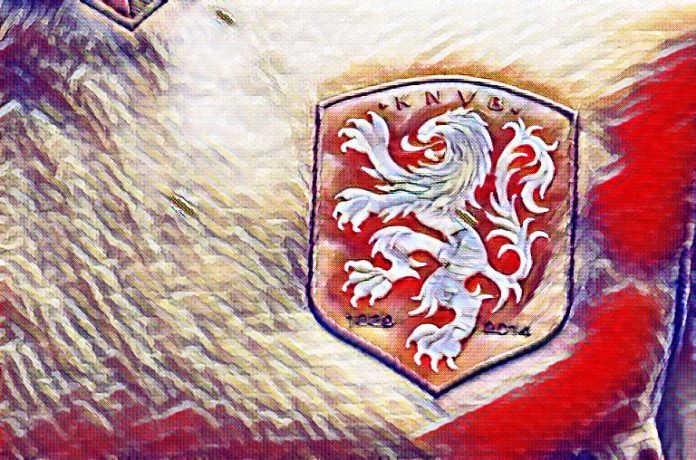 Welcome to a brand new FM17 save, where I shall be challenging myself to 'rise through the ranks' of the Holland national teams, this means that I will begin my career with the Dutch under nineteen's and aiming to progress to the under twenty-one's and finally end up with the senior squad.
Zeist, the home of the KNVB and where I currently reside, surrounded by my new bosses and a spattering of ill-informed and uninterested journalists. The chiefs may be smiling, but, just like the journalists, they don't care who I am, I'm just the new under nineteen's boss, this introduction is not as important as presenting a new senior team manager to the world. Well one day the world will care and I will be sitting in the big boy's chair of senior management, I'm going to rise through these youth ranks and be head honcho.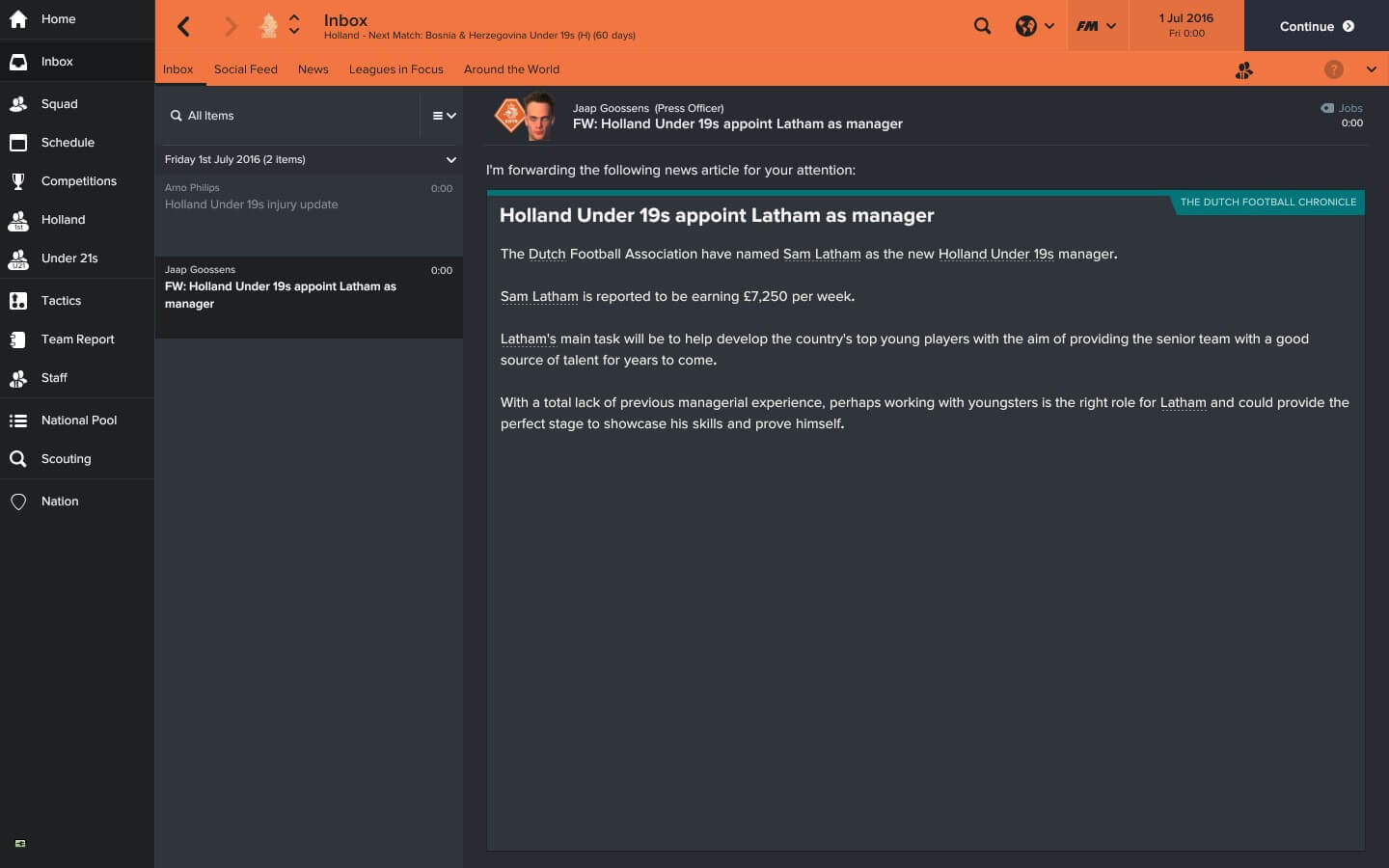 But not one of these individuals know this, I'm just some Anglo-Dutch ex-pro looking to start my career in management, they don't know what I have in store for this Countries national teams.
I want to produce a Total Football revolution, just like the great Holland teams of the 1970's and 80's, one which the likes of Cruyff and Michels would be proud of. I can start by developing it with the fledgling under nineteen's, it may not be the way the senior management want me to play, but I want to produce a young team in this mould that I will manage at senior level one day.
I will go into more detail about my Total Football overhaul later, I think to myself as I leave the press conference, What I really need to sort out now is finding an assistant who shares my vision and has an understanding of my proposed tactic.
I had already made a few inquiries before my meeting, but by the time I had reached my office I had several e-mails stating that they have declined my offer to be my number two. All the legends of previous Holland mega teams had said no, Bergkamp, De Boer, Rijkaard, Van Gaal, only one man had accepted the role, a man so god like he is better than all the aforementioned combined, that man is Frank Peereboom, an explosive name indeed.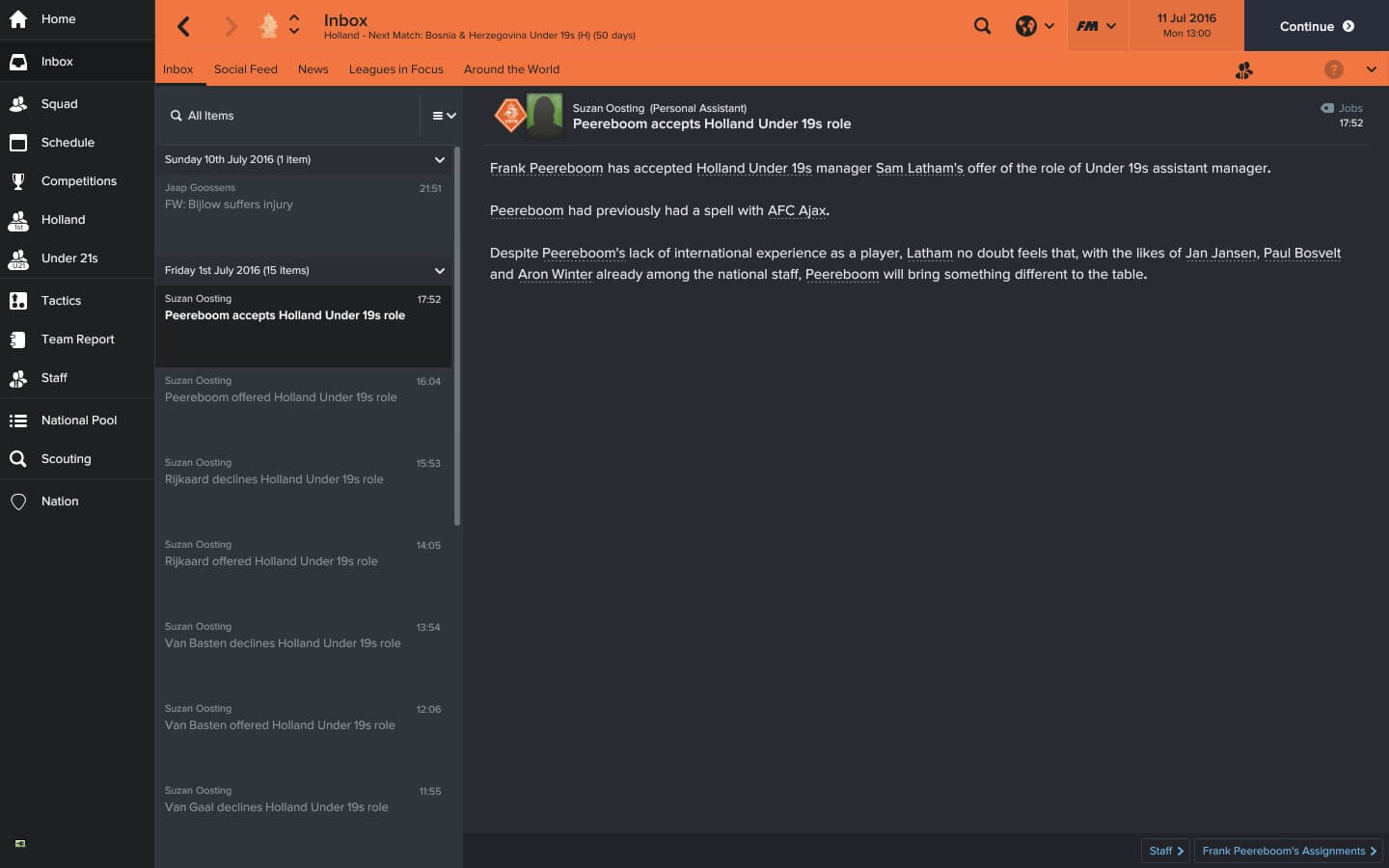 Peereboom is the current Ajax under nineteen's assistant manager and someone who can really help me develop a good set of players who follow the Total Football way, after all Ajax is where it began. With Big Frank on board, and an already impressive coaching unit in place, I believe we can really start to forge a dynasty with this team.
So, with all that in mind I send my number two to scout all the players that are eligible to play for me, Peereboom sent me a list of all the current stars at the Ajax youth academy to start off with and heads off to all the under nineteen tournaments in Holland to scope out any other decent youngsters.
My coaching staff have also been told that any youngsters eligible, yet play for the under twenty ones, need to be bribed to play for me instead, any who refuse the bribery will have Big Frank to deal with and you won't like him when he's angry. I want to start climbing the ladder with Holland and if that means playing dirty then so be it.