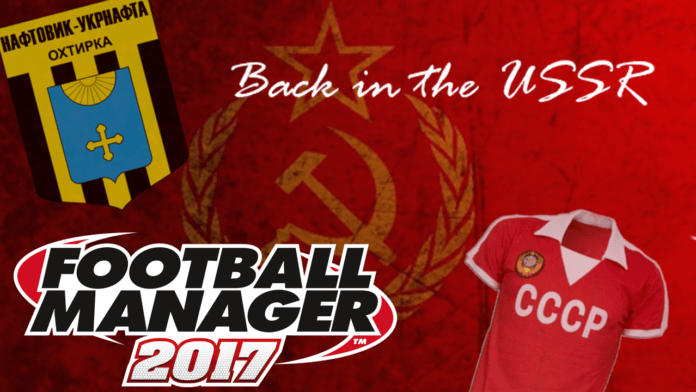 It was Harold Wilson who said a week is a long time in politics. I'm sure, had he ever tried to reshape an entire football club in four weeks, he'd say that in football, a month goes by bloody quickly and it's a mad slog to get anything done. Although, perhaps he'd have been a bit more eloquent.
Since the season finished, I've worked non-stop to prepare for the next campaign. Firstly we lose our Assistant Manager who goes off to manage Second Division side Arsenal-Kyivschyna, who have actually just secured promotion. I tell the press that I'm proud of him, but since he's been telling me that we're not a big enough club and rejecting my contract offers for the last six months, I'm quite pleased to see the back of the ungrateful bastard. I replace him with Attila Boczki who is actually an improvement and said nice things about my hair, which helps.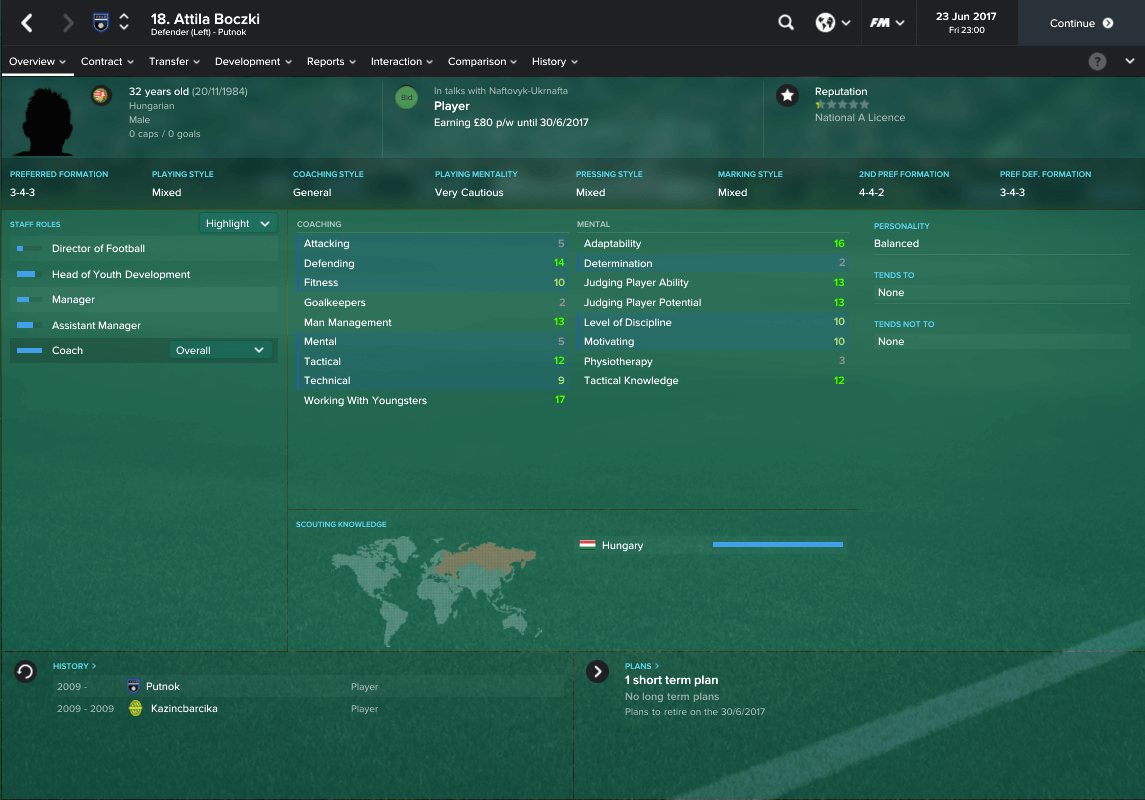 There was plenty of activity with transfers too. I got shot of ten players that we either didn't play or played so infrequently that I've never mentioned them. I collect a little money for Raskov, who never really impressed and Eugene Pasich goes off on loan – he probably won't come back. I also try to get shot of Vyacheslav Pidnebennoy. Remarkably, nobody comes forward with a bid. I ask Vyacheslav to make some calls and get himself a new club. I think he needs to be a bit more proactive in order to get himself a starting spot in another team. An argument ensues.

Brilliant.
I then spend a lot of time scouting and researching replacements to the squad. I know I need options on either flank; Pasich isn't brilliant and there's no way Yuriy can do everything on his own. We also need cover at left back and someone to come in for Palyukh who went back to Dnipro. Looking at the squad depth, I'm aware that we also need more options in the middle of the pitch and a better goalkeeper too. I mean, when I write it down I realise that essentially, we need a whole new team. Six players come in, all of whom are at least three star rated by my assistant and I think they will improve the team.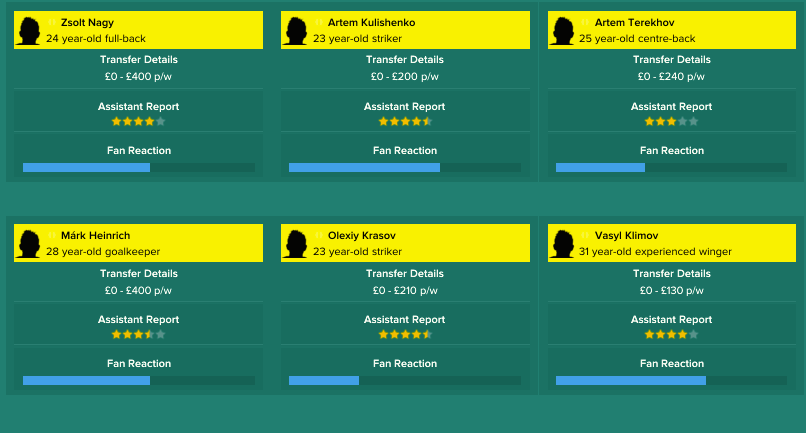 The two I'm most exited by are Vasyl Klimov, an admittedly ageing left winger who will come in for Chonka when needed – He averaged a 7.5 last season and was responsible for nine of his side's goals – and Artem Kulishenko who, despite claiming to be a striker,  is more comfortable playing on the right and will be taking all my free kicks this season.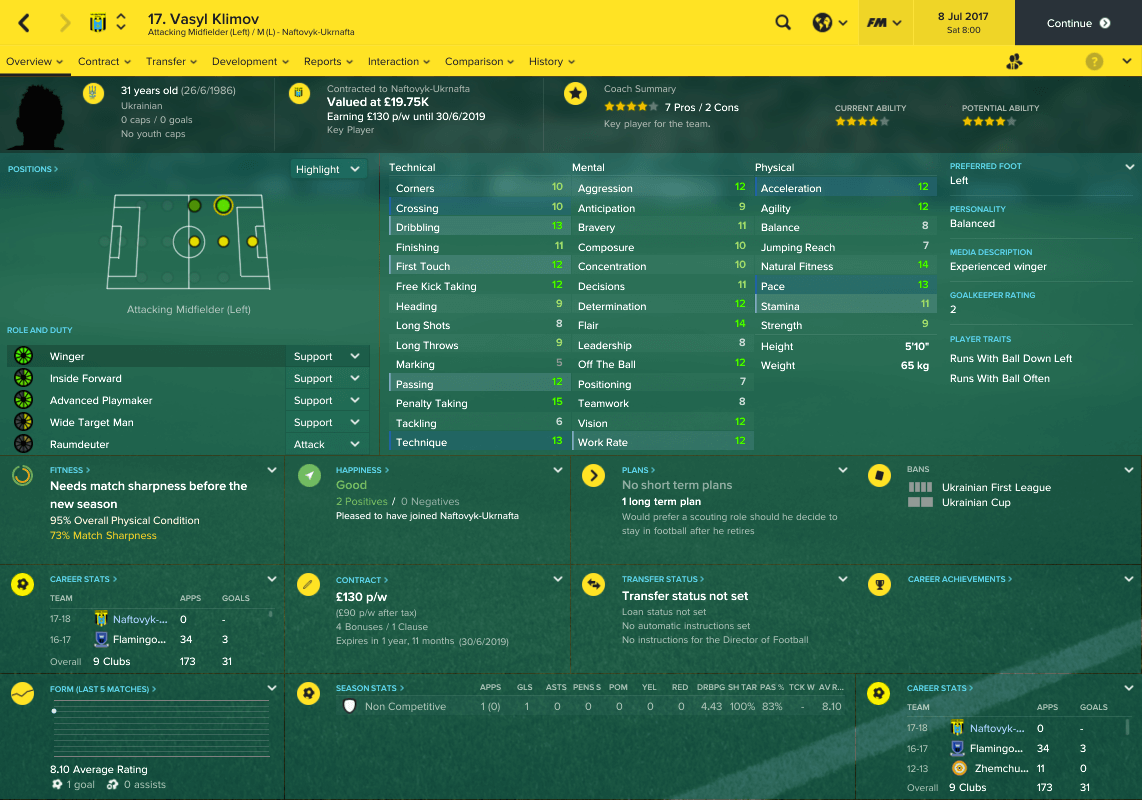 The draw back of letting so many players leave during the break is that we now have no players who are classed as being home grown by the club. It forces me to think long term – I begin to lobby the chairman to invest in our youth facilities and send my scouts to find the hottest talent they can find… I quickly have to rephrase the instruction and remove their internet privileges.
As well as recruiting new faces, I also fend off interest in Yuriy Chonka and Sergiy Vovkodav, neither of them mind that I reject bids from larger clubs, they know the project we've got going on here. They understand the ambition, the desire we have to take this club to the next level. However hours before we're about to kick off the new campaign, I get this email…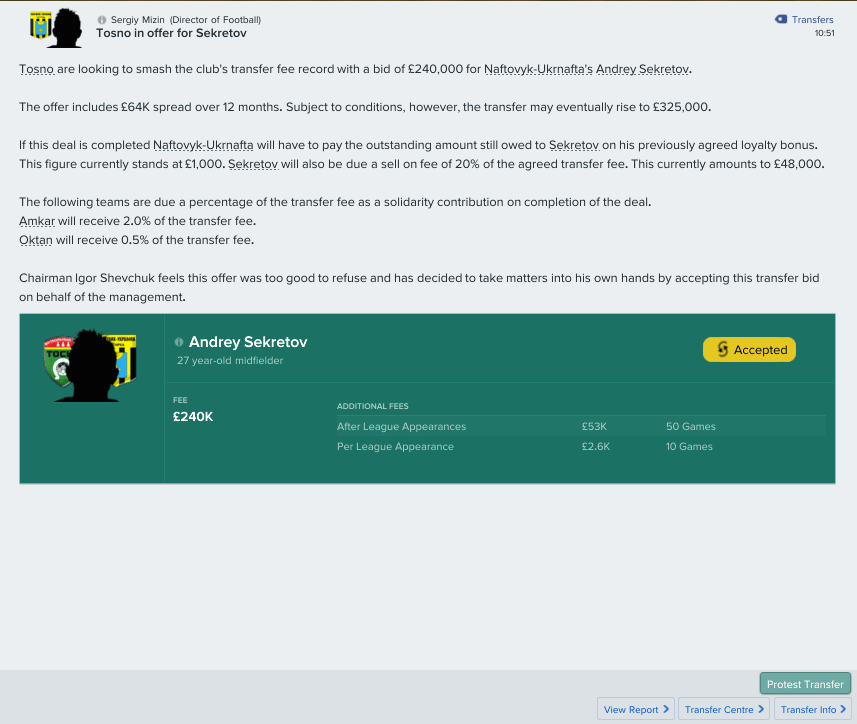 Don't do this to me.