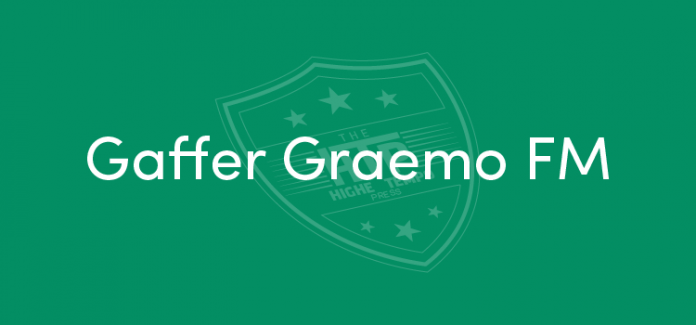 Gaze into Your Crystal Ball
How Youth Intake Can Dictate Your Squad's Evolution
To follow me on social media, check out my profile at the end of this post and to see what else I have written click on my name.
It is important that over time, a manager does not become predictable. If one is seen to be predictable, then weaknesses are identified and targeted and will minimise any threats posed.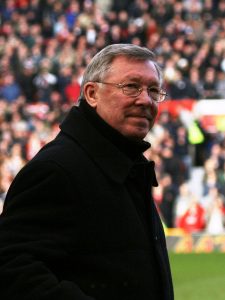 For 35 years, Sir Alex Ferguson was perched at the top of the British game. Taking Aberdeen to European finals in the 1980s, to managing multimillionaire playboys in the Sky-era of
English football, Ferguson's success was not down to his consistent approach (possibly apart from the hairdryer treatment). Ferguson's success was down to his openness to developing his side, to find new advantages to bring out his squads strengths. However, no one will contest that the pivot point to the Ferguson-era of football was the emergence of "The Class of 92".
Emerging from the pre-Academy schoolboy setups of Manchester United, a squad with strong British personalities welcomed Nicky Butt, Paul Scholes, Gary Neville and David Beckham into their midst. All 4 players would through the course of their careers go to win every major honour possible with Manchester United and captain Manchester United at one point or another. Ferguson's dressing rooms were fully of players who were intimidating personalities, including himself, so mentoring of youth players came through the harsh realities of senior players' aggressiveness and demands of these fresh-faced boys. These 4 young players were supplemented with other young British players, like Roy Keane, in the early stages of their careers at United before the globalisation of the game brought in more foreign talent to the squad. Yet up until Beckham's departure in 2003, these 4 players were cornerstones of the United squad.
We play Football Manager. We are capable of 35-year reigns at clubs and topping the achievements of Ferguson. Young players that come in to our squads can become the cornerstones to our successes (admit it, we all have regens that we've fallen in love with). Ferguson was a consistent figure at the helm of Manchester United's Golden Age. Yet it was his openness to youth that evolved his reign, building around them with experienced players to often create exciting teams that were capable of being gritty to grab a late goal to pick up a result, much to the chagrin of other fans.
With the AI Managers in FM becoming much more aware and being able to identify weaknesses in our own squads and tactics, we are being asked to think more about how we play in game than ever before. Though maybe not to the extents that Pep Guardiola spends thinking about the game, it is the young players in the game who control the keys to the Kingdom.
Guardiola's Barcelona reign was built around taking young players and elevating them to
levels no one could have foreseen. Iniesta & Xavi controlled Barcelona from the middle, Messi became a False 9 ahead of more established names like Samuel Eto'o & Zlatan Ibrahimovic.
Guardiola identified attributes in players and trained them for the role, training in them movements and mentalities from a young age. Granted, Guardiola's system often forced players to adapt and not adapt to the players, which is a sound piece of advice many fresh FM players may be given, Guardiola's successes may show what this inflexibility may yield in terms of results. His move to Bayern has shown what he is capable of when it comes to adaptation and compromise, especially with the success of Robert Lewandowski in this adapted striker role.
After my first season in FM17 with Schalke, 4 young players were added to my Under 19 squad, all 15/16 years old, all with 4+ star potential. In line with my beliefs around youth players, these players hold the key to my future successes at Schalke, so in studying them I can understand how to prepare my squad to introduce them when they are 17/18 years of age to maximum effect. Currently, Sidney Sam feeling Schalke is too small a club for a player like him, so a young 15 year old Marcel Queckenstedt is the player I see with the long-term potential to replace him as the AMR of the squad, albeit as a Winger not the Inside Forward that Sam is. In the same way, Maximiliano Romero was identified as a striker with many similar attributes to experienced striker Klass-Jan Huntelaar, so through the purchase of Romero & the mentoring of Huntelaar, the transition from one player to the other will hopefully prove to be seamless.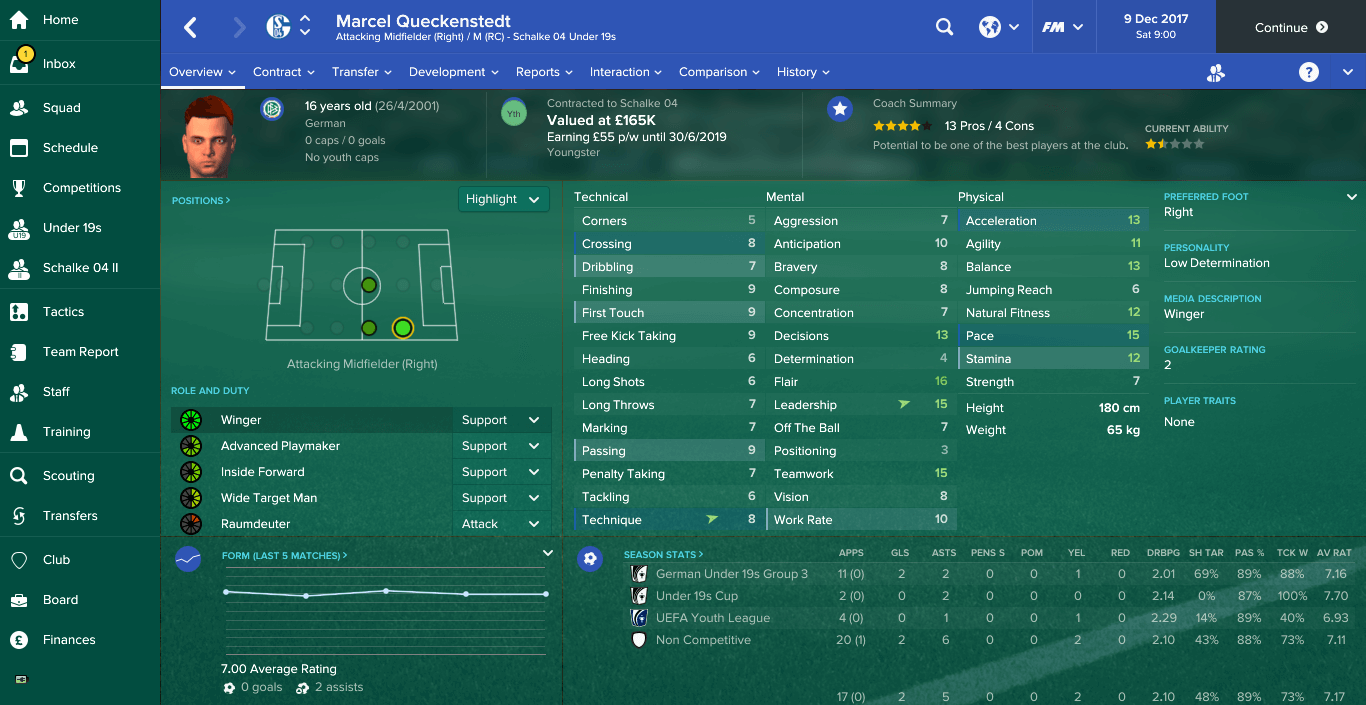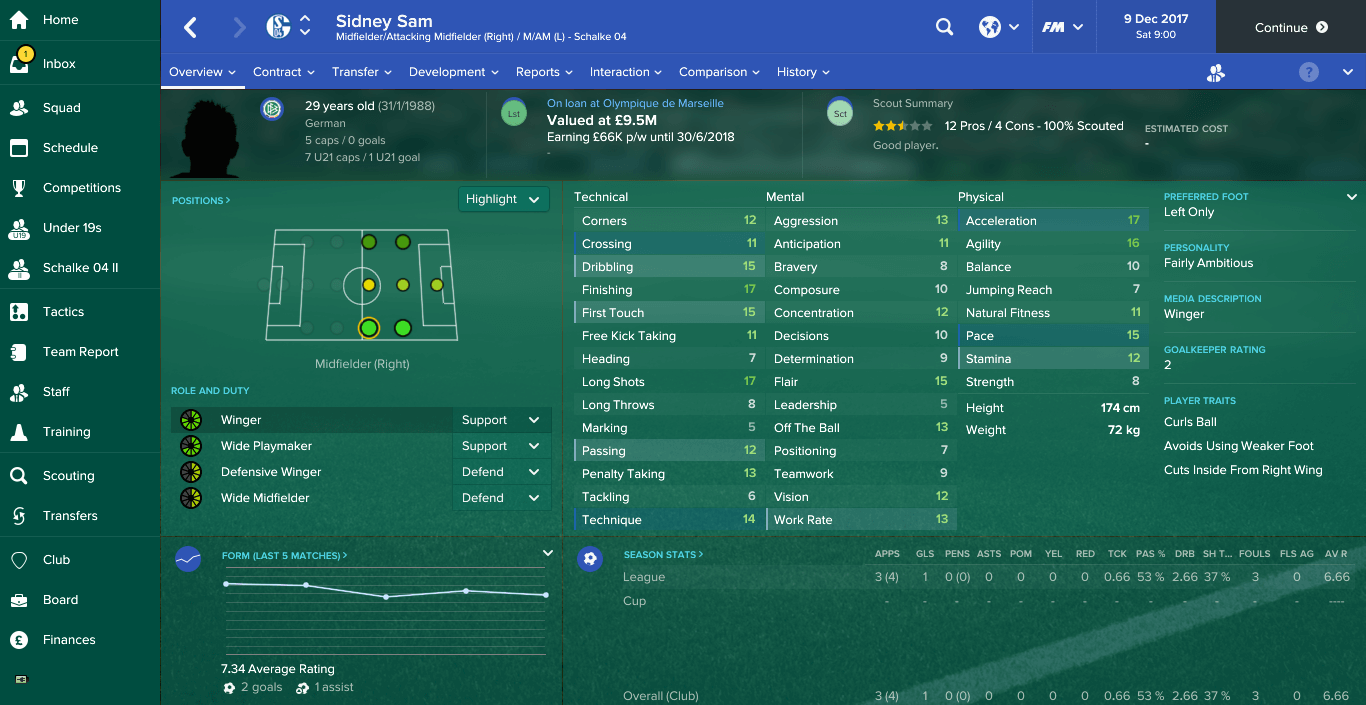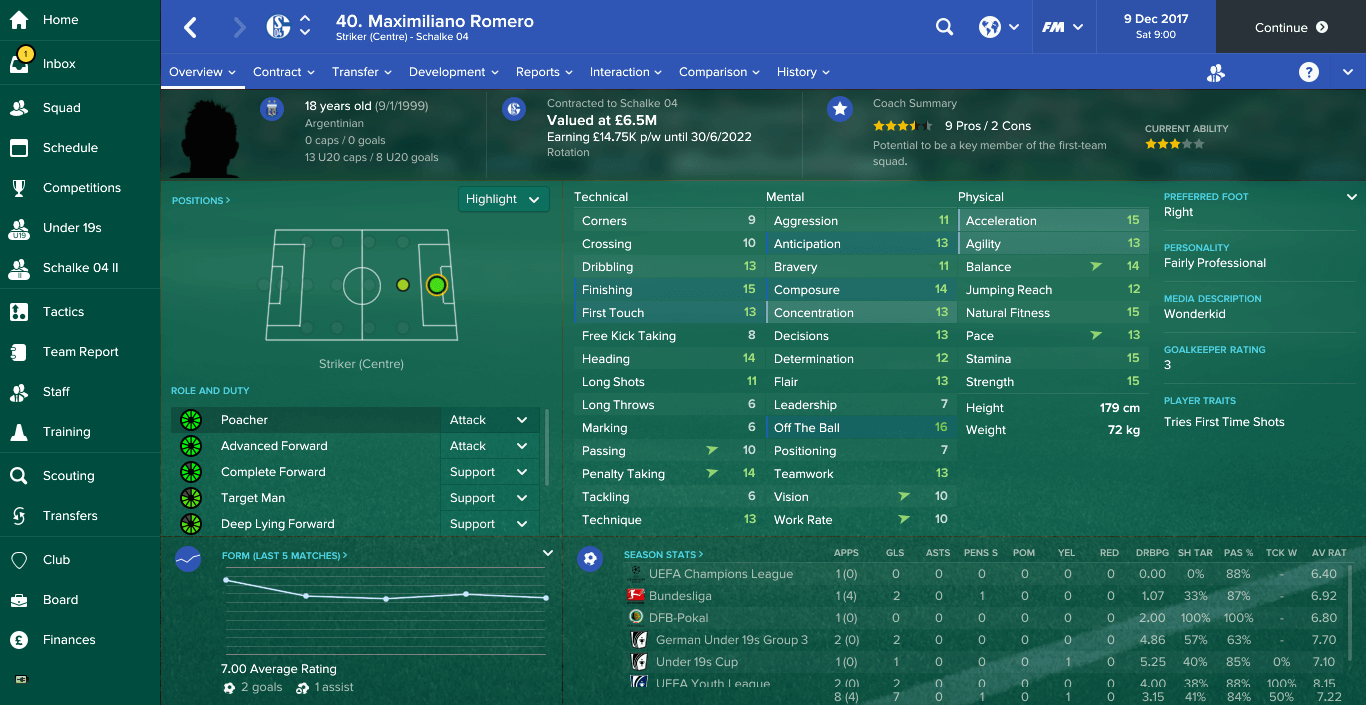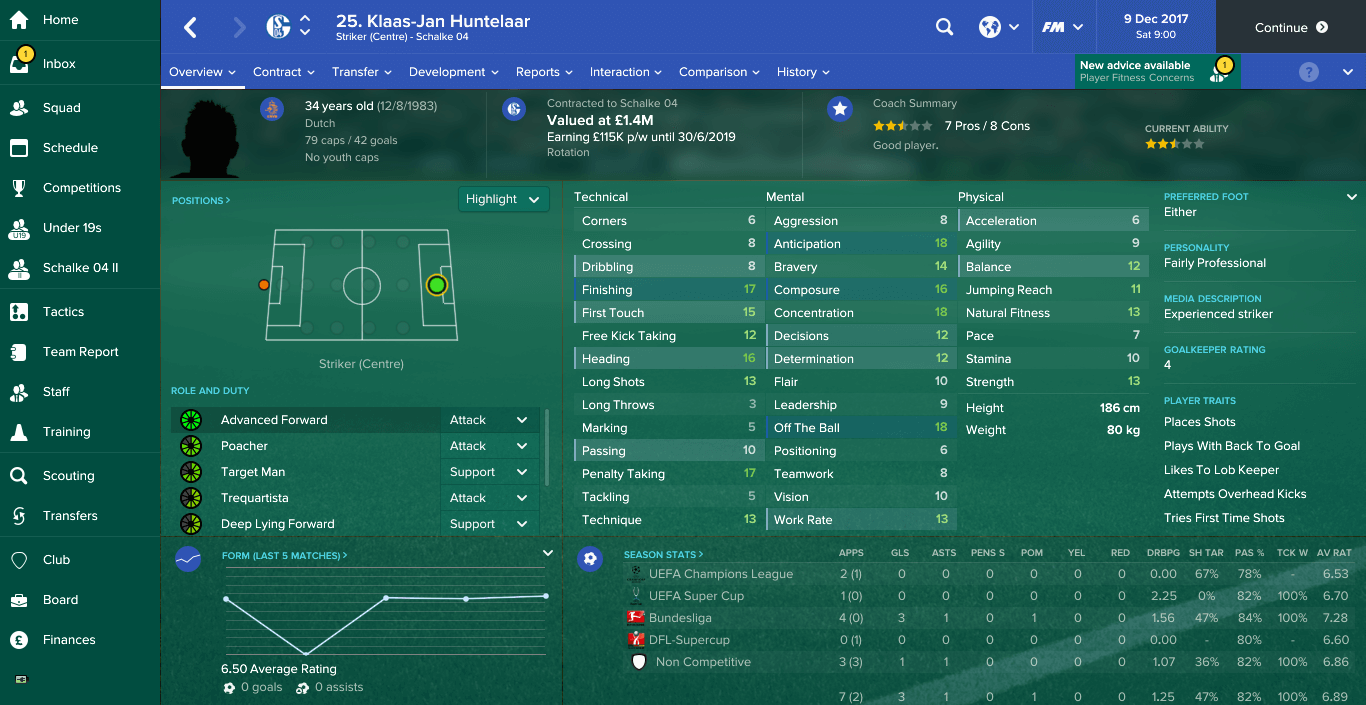 What underpins the successes of managers who have evolved their squads with young players was the senior players around them. With players like Hughes, Robson, Bruce, Pallister, Keane, etc. at Manchester United, these leaders helped mould the young players added to the squad, whether it was the Class of 92 or the introduction of Rooney & Ronaldo from other clubs. Gerard Houllier identified Gary McAllister to provide a mentor to a young Steven Gerrard at Liverpool, bringing the 35-year old to Liverpool in a move which baffled many at the time. Tutoring players has proved to have a rich history, and in moulding personalities and passing on experiences (which can be done in FM very easily), the ability is there for us FM players to bring out the best in our Academy prospects and thereby lay the foundations for our successes in future seasons of the game.
One final word I have to add on this topic is the club structures that must be in place.
Consistency from the club for the player will provide them with the best opportunities to grow. The simplest way is to ensure that all teams at a club play with the same tactics. In this way, when young players are introduced to the first team, they will be familiar with the demands that are expected of them. The other structure is in Youth facilities. Any club worth their salt and with an interest in developing their own young players, investment in youth facilities will always be a request they will grant.
Bayern Munich's hierarchy were drawn Pep Guardiola because of his knowledge and presence in Barcelona's self-sustaining football model. It is no secret that Guardiola holds the desire to return to Barcelona and head up their youth academy in La Masia when he feels his managerial career is complete. In creating your Football Manager legacy, your youth philosophy could be your crowning masterpiece, cementing your place alongside the greats who took a chance on that plucky youth prospect.