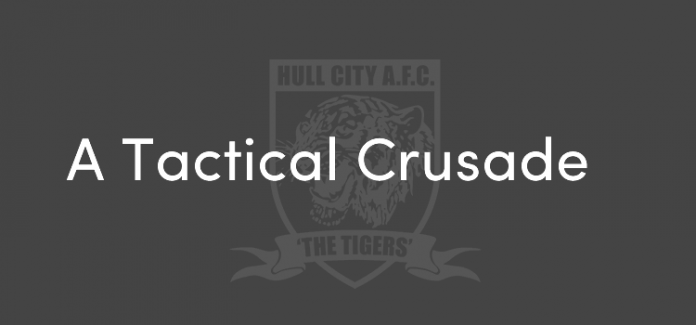 We're back from pre-season and ready to roll into the glory that is the Premier League, before all that I have to take part in a pre-match press conference. I don't get nervous very often but when there's a spotlight on you and journalists and pundits are throwing questions at you left right and centre I tend to blurt out incoherent noises, it didn't go well let's just put it that way.
I need to move on from that, put the tear stained newspapers down and focus on the match against Southampton, they're a good team but I want to get a decent result against them to show I mean business, also Elmohamady could start for them and I need to get one over on that boot shining idiot.
This is how we line up, were strewn with injuries and it means we can only fill six of the seven sub spaces, and we have no backup goalkeeper or defenders so let's hope we don't pick up any more injuries there.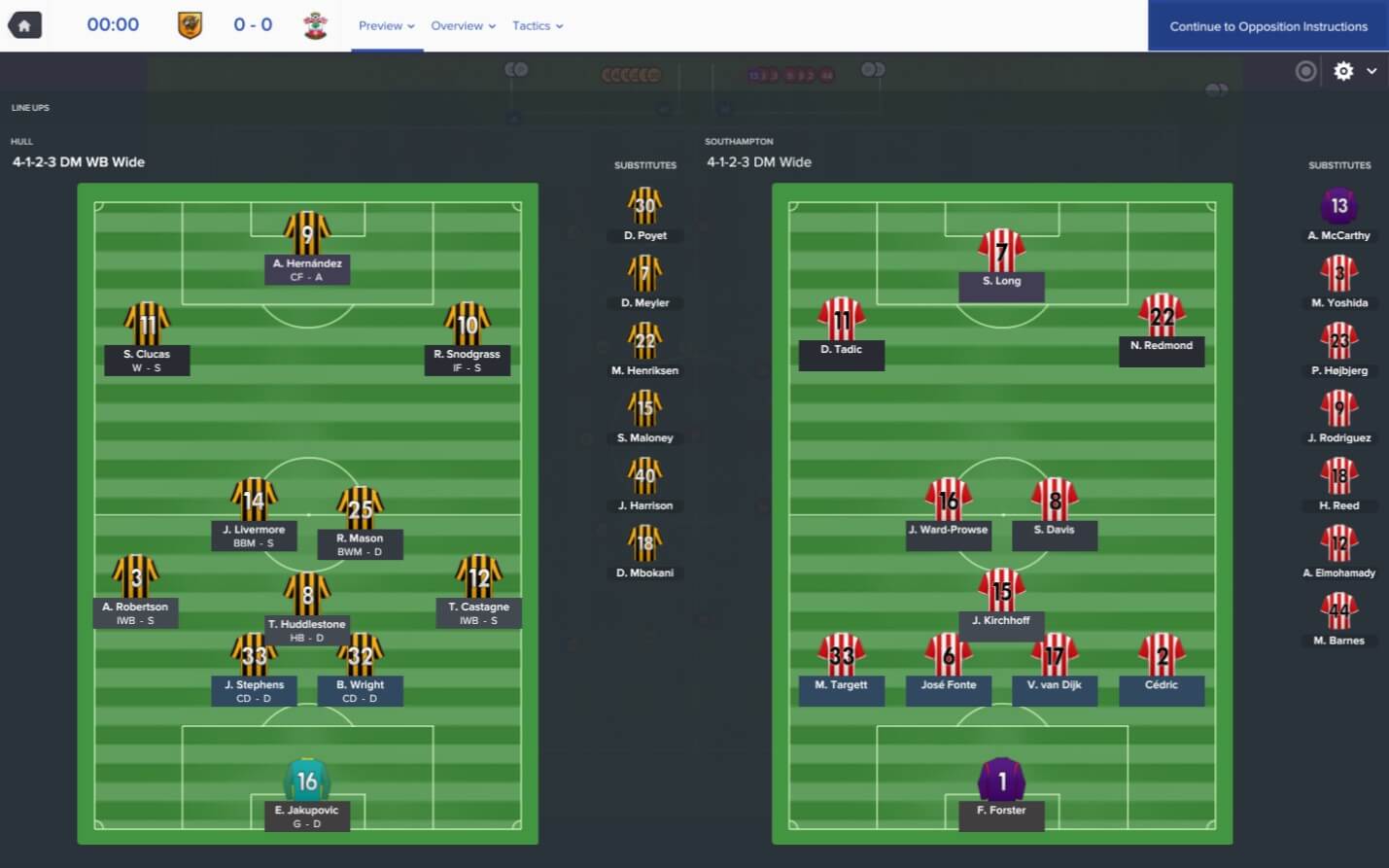 We've played well with this formation in pre-season and the lads that start are the ones who proved they were the best suited so they hopefully have what it takes to get a result, we just need to be careful of the counter attack, but I think the two centre halves and Huddlestone at half back can delay play until my wingbacks get back into position.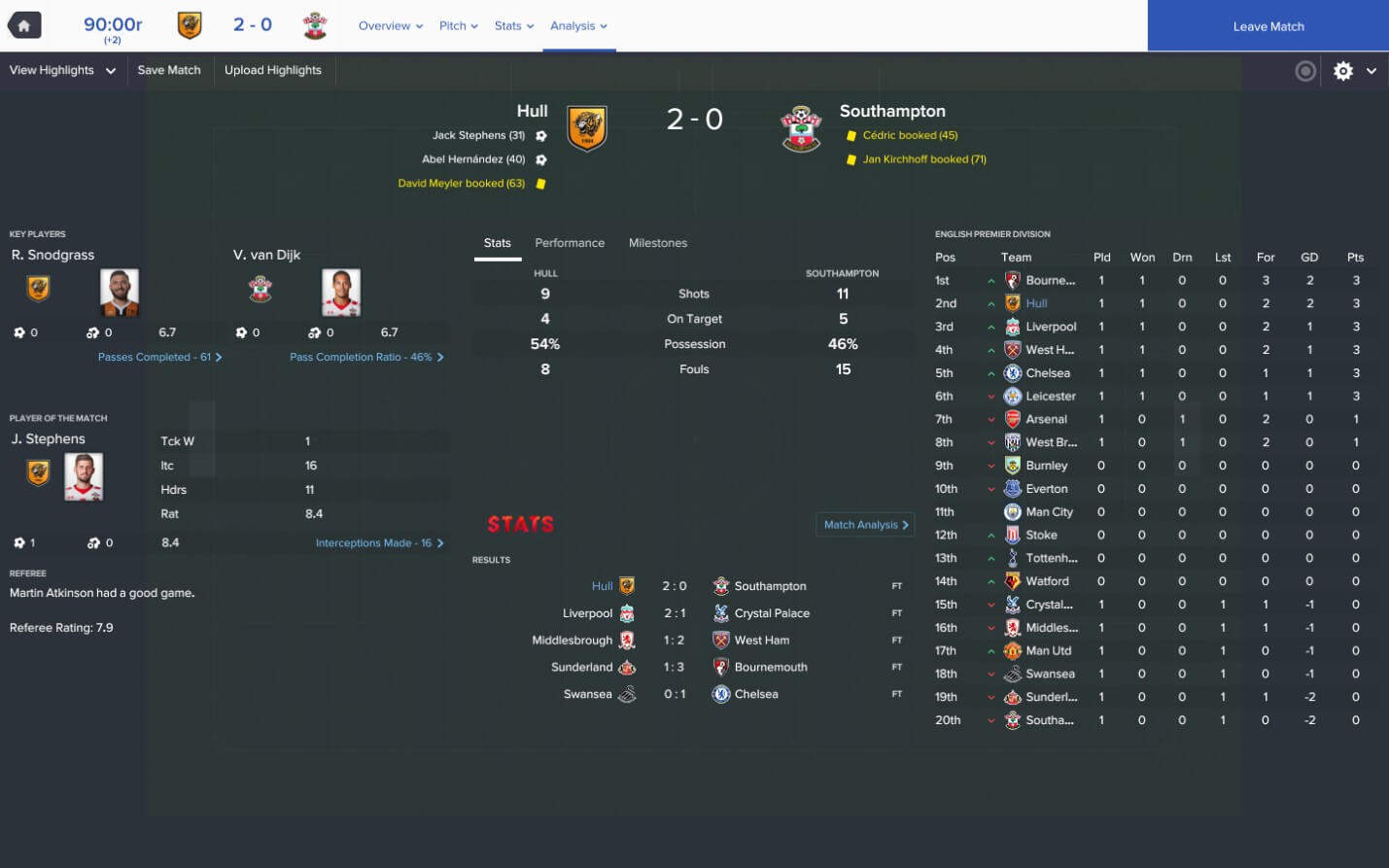 We won! We bloody won! How in god's name did we win? I'm shaking with pure joy my tactics actually worked and they worked well. We played Southampton off the park, we took our chances and they did not know how to respond, with their only real effort being wonderfully saved by Jakupovic. This a great start to the season if we keep up this form we can definitely stave off relegation.
Our first came from an Andrew Robertson free kick just inside the oppositions half, he sends it to Abel Hernandez who heads it across goal and is met by the youthful forehead of Jack Stephenson. The brilliant man gets a goal on his debut against his former club.
The second is a beauty, Snodgrass switches the play over to Clucas who drives down the left flank and crosses it in to Hernandez who places it into the bottom left corner, a sublime finish with his left foot.
What's great to see is that we did not rely on Robert Snodgrass in the game, during the friendlies he was the one who got us out of jail and I was worried we may rely on him too much, but judging on this performance I shouldn't have been so concerned.
Our next match is against the current champions Leicester, and I can't help but laugh, not because I think we're going to beat them and my confidence is laughable, but I happen to see what's happened to Ryan Mason, the poor lad sustained a 'facial injury' and has to wear a protective mask and looks like the Phantom of The Opera.
We set up the same as we did against Southampton hoping that we can continue our unbeaten streak of one game, if we can get a result here then I'll be over the moon. Stephens and Wright had great games and worked well with Huddlestone to keep the saints at bay, so keep their places. The front three also played well and hope that they can produce a few goals for us today, Hernandez seems to be thriving in the complete forward role.
What a game, Leicester were by far the better team having twenty-four shots on goal while we could only muster up seven and they had five clear cut chances to our one, saying that we made them wait until late into the second half to get their three points.
After conceding two early goals I thought we were dead and buried, but my lads had other ideas, Tom Huddlestone receives the ball in the middle of the park and lofts one over the top of the Leicester defence and finds Abel Hernandez who slots it past Schmeichel to bring us back into the game.
Then, five minutes from half time, Robert Snodgrass has a thirty yard three kick and decides to have a crack, he smashes it into the top right corner leaving Schmeichel grasping at thin air, what a strike, what a man! That whole thing about not needing Snodgrass was a lie, we desperately need him.
Of course, we didn't come away with the three points but Leicester were a very strong team, Slimani caused us all sorts of troubles with him holding up the ball for Vardy to run on to score their third and the winner, there were four men around him how can he hold up the ball with that many men surrounding him? Big strong centre forwards may be our weakness.
Hernandez has suffered a broken nose and has to wear a protective mask too, why are teams aiming to attack my players faces? I ask him and Ryan Mason to come to my office, I need a bit of comic relief and seeing those two with their 'phantom' masks on brings a smile to my face after that defeat.
It's been a wild week, we find ourselves in sixth place after two games, it's early doors but if we keep performing the way we are currently then I have no doubt we will survive and be in the Premier League next season, next up is the EFL cup tie with Walsall.