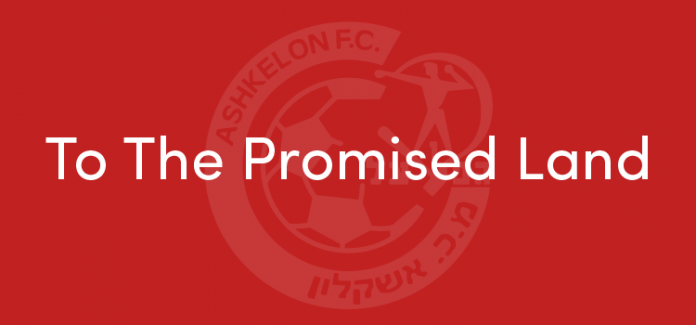 Israel's senior football season opens with the Premier League Toto Cup. Hapoel Ashkelon FC has drawn a tough group.
I would have liked an easy opening match to give our legion of new players a chance to bed in. But the fates didn't have that in line for us. No, instead the team we faced in the final match of last season, Hapoel Be'er-Sheva, the runaway champions of the Premier League. Give us a break, please, someone.
We're away, which I suppose is a good thing in that nobody will start calling for me to be sacked if we lose.
On the eve of the match Jonty, the older of our two sons, texts me. Do I want him, as last year, to lay an illegal bet on my behalf – a bet on us going down?
Regular readers of this blog will know that I'm nursing a long-term insecurity – a fear that by making so many changes in personnel (9 players out, 8 in) I will have dangerously damaged team cohesion. As last year, the bookies have us at 1000-1 against winning the league, so the odds on us going down won't be generous. But a bet would be good insurance.
I ask him to lay a couple of grand.
But I'm going to stick my neck out and predict I'll lose my bet. Somehow everything feels calm. Perhaps it's the continuity in backroom staff; perhaps it's the fact that I've decided to go with the same tactics year – (1) my asymmetric diamond, loosely based on Sir Alf's 1966 team (see 'Hapoel Hope 1.16' post); (2) its mirror image, with the wide man on the left instead of the right; and a wide diamond.
My tactical conservatism stems really from the fact that I can't think of anything better, but it is true that stable tactics make for continuity, so that's what I'll tell assistant manager Rozental, if he asks.
If the first half of the season goes badly, I have the spare cash to splash out on a top player in January. You know, like paying £50 million for Fernando Torres.