Well after the first two games of the season I really thought we had a shot at survival this year, even though we lost our second game we still played well and made a strong Leicester team wait until the dying moments of the game to take all three points. Let's see how we've got on so far.
Oh, good god! We've gone from promising survivalists to dead certs for relegation in the space of two months, scoring only two goals and loosing nine straight league games, we have been terrible and bar Arsenal and Leicester we haven't played any of the big boys yet.
I've tried everything I can possibly think of tactically we've tried five different formations and nothing is working. I can hear my number two next door cackling with glee, he kept coming to me with advice about how we could go about winning games, but would I listen? Would I bugger. My whole ideology was around completely ignoring any advice my assistant would give me about team tactics and it's come back to bite me in the ass. I honestly don't think I've ever seen a worse start to a Premier League campaign.
Surely the sack is inevitable I best start handing out my C.V. to clubs and local supermarkets, I doubt any club will want me after this performance so I need a career to fall back on, I feel fruit and veg stock handler suits my current experience.
All this with the opportunity to work under rich new investors too, as half way through our barren spell the club had a takeover bid from a wealthy Englishman.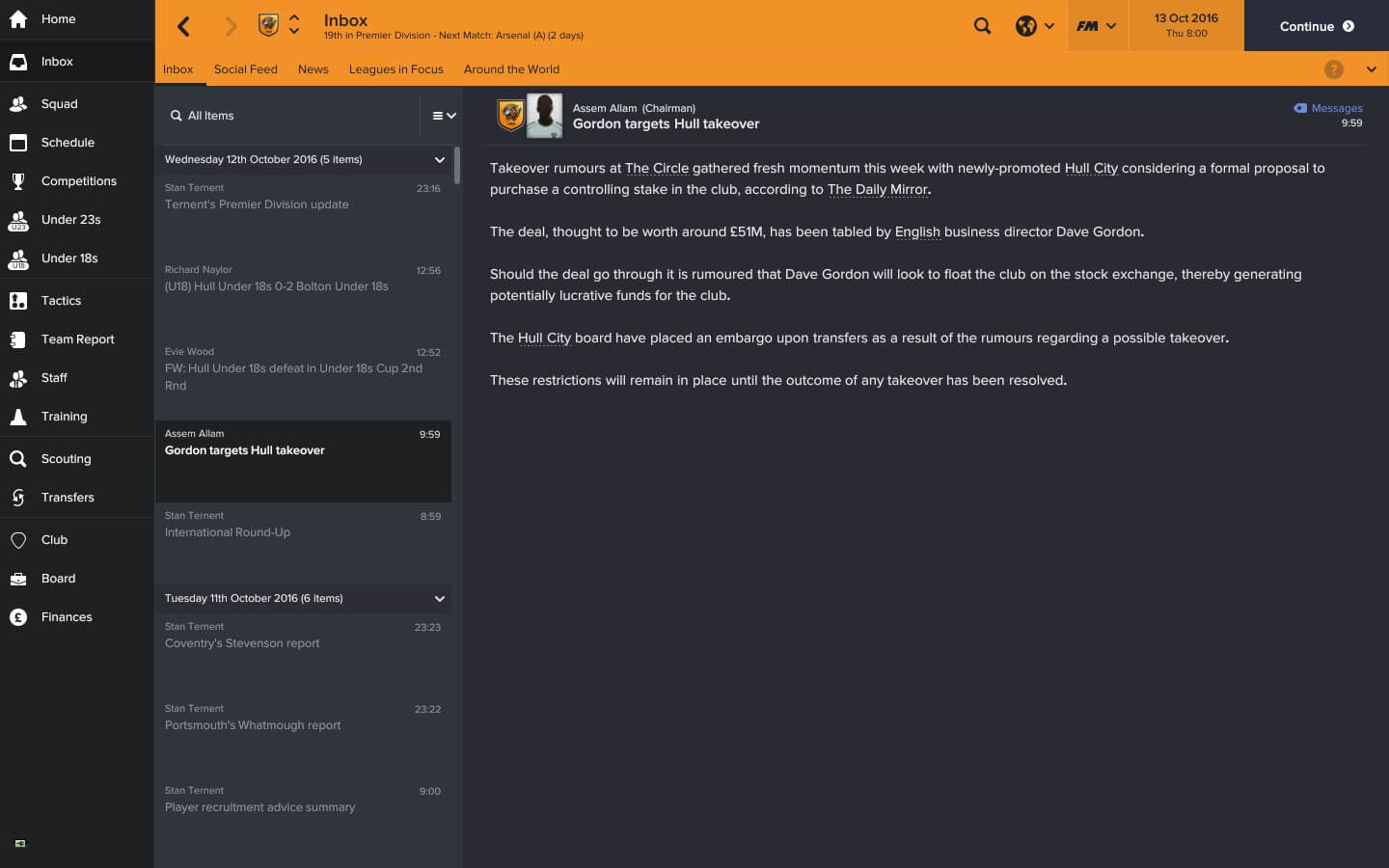 As long as it means the end of that Hull Tigers crap I feel we could work well together, that and a heap of money to replace my crocked team. But the takeover is bound to happen after my departure and my arrival at a local superstore near you! If you ask nicely I can get you some half price tinned tuna.