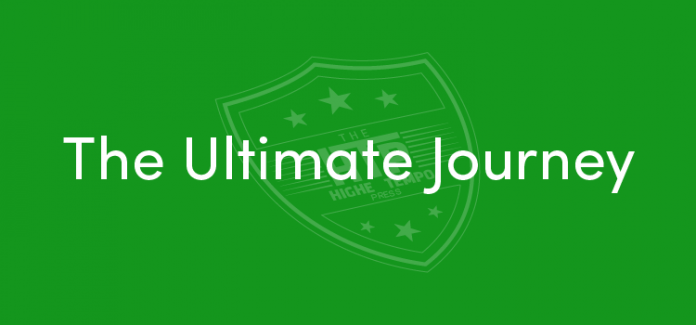 This might just be the final time I will be writing something about Africa.. you'll get to know more below.
Transfers
Like any other season transfers to the football club were apparent. This year I really did want to get out of this mess in South Africa. Hence I did buy a whole lot of players I just assessed the squad and strengthen in positions that were needing improvements.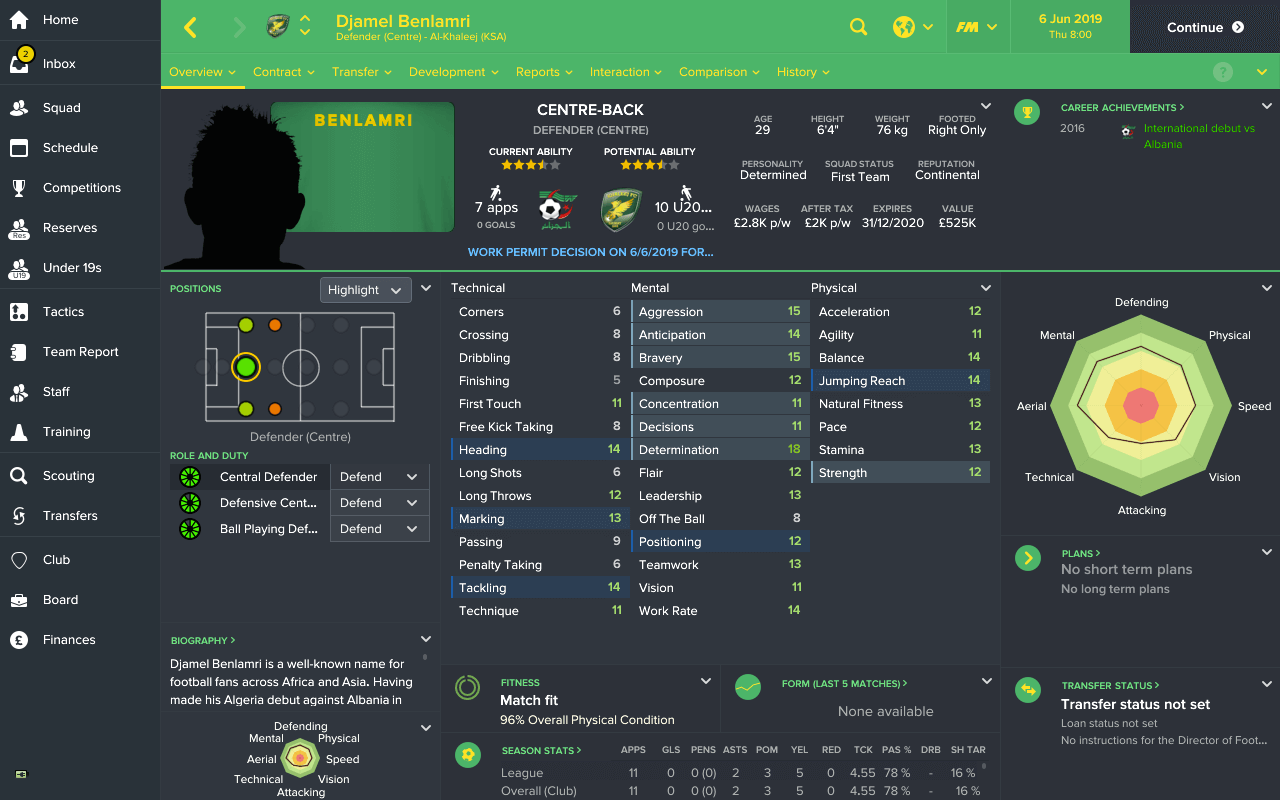 Djamel Benlamri was the first of the big names I wanted to be included in my first team, he is a centre back one who will do very well in my team next to the ever reliable Xulu. He did cost be a heafy bit too 600k to be precise.
In the last post I spoke about how good our first team goalkeeper Khune was but there is this other thing about our goalkeeping scenario and that is that we just had one quality one, the others were quite young and not ready for the big time. I had one goalkeeper in mind I mind one whom I had managed in Ajax CT too. When I saw February was available on a free transfer I was buzzing!
I did loan out some of the younger players who weren't getting game time, Ryan Moon was one of those in the reserves squad who did leave us.
Masibusane Zongo was a 29 year old winger who did kick a ball for us last season I was surprised someone came in for him and 20k was the fee. More of that please!
Camaldine Abraw was one of the striker who I didn't know how to exactly use, he never got going in my first season hence I put him up for sale and he left us for a low ball fee of 32k.
Matheus Nolasco was the another signing we made, his statistics were very well rounded and he suited the complete forward role very well. Plus he only cost us 95k. Absolute steal if you ask me.
Steffen Hagen was the third signing of the season, he does have international caps for Norway which is pretty sick for a team like us. He does have key statistics in the right areas we want him to have. Having this international experience it did come at a premium we did have to splash 350k for the chap.
Eric Koudou was the last signing I made, he wasn't one who would be a first team regular though he would give competition to Khumalo who is our first team left back. He too is from the ASEC academy that is one team I advise you all to check out in your saves.Fee-550k
BE THE COACH
This is a competition which is like the community shield in England. Hence I did give much importance to it though it would be good to beat our local rivals Orlando Pirates.
The score was 2-2 after 90 mins though we did win it on penalties. Hurray…not really.
Super8 Cup
This was a competition in which we did reach the final last time out, this time I wanted to go one step further and win the whole thing.
The opening match was against the club whom we faced last time out in the same round-Martizburg Utd, we just beat them 1-0 last year but this time we thumped them 5-1.
On to the Semis, it was a two legged affair as always- he were up against our meanest rivals which were Orlando Pirates. At home I was confident going into the match and that confidence did pay off as we beat them 2-0. Moving to their ground 7 days later we did go out with a 0-0 mentality and that was what we got until they got a consolation making it 1-0 to them making us progress to the final with a 2-1 agg score.
The Final-
It was time for the final, 87,600 people in attendance. It was us against my old club-Ajax CT. I was pretty confident stepping into the match that we would end up victorious. That did seem to how things were playing out as our attacking midfielder George Maluleka scored giving us the lead in the 68th minute. I thought that was it even bringing on a defensive midfielder and a centre back to sure things up. This wasn't how things were going though Lawrence Lartey their tall centre back jumped highest to score in the 90th min. I was fuming. Onto the penalties. We have been quite lucky with penalties in the series so confidence was pretty high going into the game. There was nothing rather than joy when the final whistle blew. Kaizer Chiefs were victorious and it was that one man who was sensational in goal again the captain-Khune.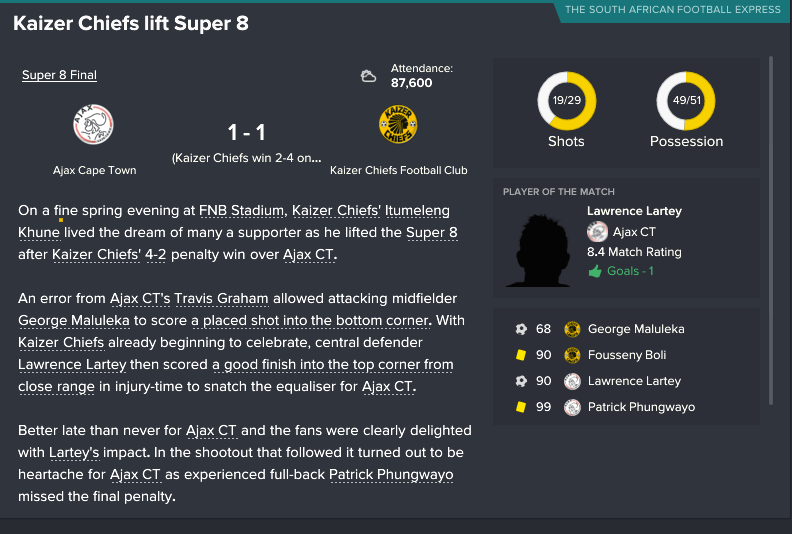 SA KO Cup
This was the other cup competition we were involved in and one which I did want to win. This was the competition which we won last year and this year I wanted the same outcome.
In the first round we faced the club where this save had started- Cape Town City F.C. well truth be told they weren't really a match against us we outclassed them 4-1.
Into the quarters we went and we were welcomed to Ajax CT. They did want this competition and hence did roll quite a strong line up against us but the result was the same we won and 2-0 it was.
Semis and who was it, it was little Amazulu FC they did give us a run though it did end like the others 1-1 but we won it on penalties.
The Final-
Orlando Pirates it was again it had become a recurring theme. They went full strength as you would expect from a final against your arch enemies. Truth be told they weren't a match for us. Matheus Nolasco opened the scoring on the 10th minute. Which was soon followed by 22 year old Fagrie Lackay making it two. Our big centre back Benlamri got the third and I though that was surely it but no Matheus Nolasco had other ideas 4-0 was how it all ended. Second Trophy of the season, third if you want to count the Be The Coach.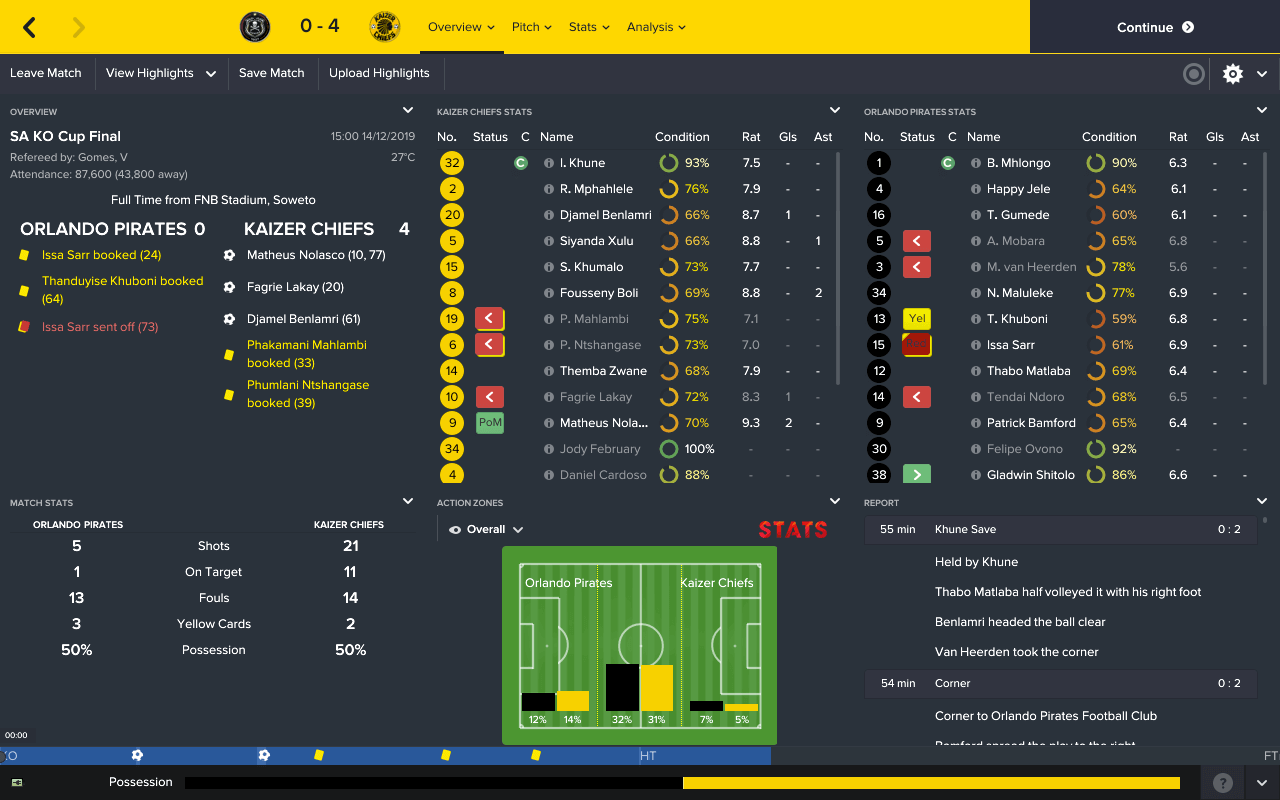 South African Premier League
This is what we have been waiting for,the South African Premier League. This is the make or break of our season. Well as you can see below we won the league with three games to spare. That was how badly we did walk the league. It was a really easy campaign to say the least so easy that we didn't loose a single league match all season. You might be thinking why I have I not shown the full table after the whole season, that's because right after I got the news that we won the league I resigned, that's because that's how this series will go right after I win the league I move on to another continent.
The Final Goodbye
As you can see how well we performed and it payed off it the performance of these boys. Everyone performed over a 6.7 they were great to say they least. Our defence was great-least goals conceded, midfield was stellar-pulling the strings and strikers finishing for fun. It was a complete team performance that got us through. I would just like to thank the players of the 3 teams I have managed here in Africa, it has been a great journey and there will be a part in me which will miss you.
Follow My Blog
So what next, which club in Australia will Agarwal go to! Find out in the next blog update. Till then follow me on Twitter and on Slack to keep up to data with the story. BYE BYE AMAKHOSI