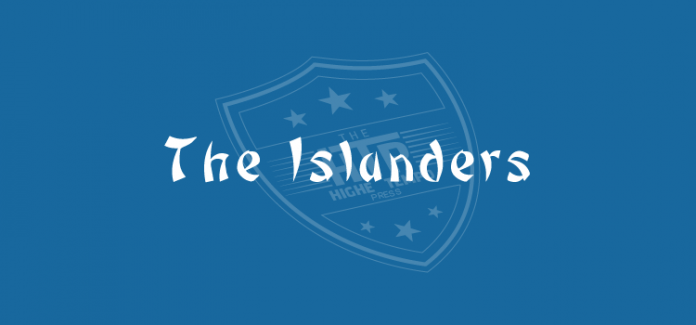 OSU!
I bring you news, gather, gather. Our debut season in J1 has come to an end so we are probably due some kind of update, no?
Well, what a bloody season. What a bloody season.
I think I wanted something like 15th place in the table and a decent cup run in one of the cups. So how does 8th place and a League Cup Final place grab you? Yeah, thought so. We did good, right?
Our little Islanders went toe-to-toe with the big boys of Japanese football and we slayed a few Dragons. My word, we were brilliant at times. We were rarely outclassed and we have laid the next set of slabs. FC Ryukyu will be the biggest side in Japan one day, that much is true.
LOOK AT THEM BANANAS!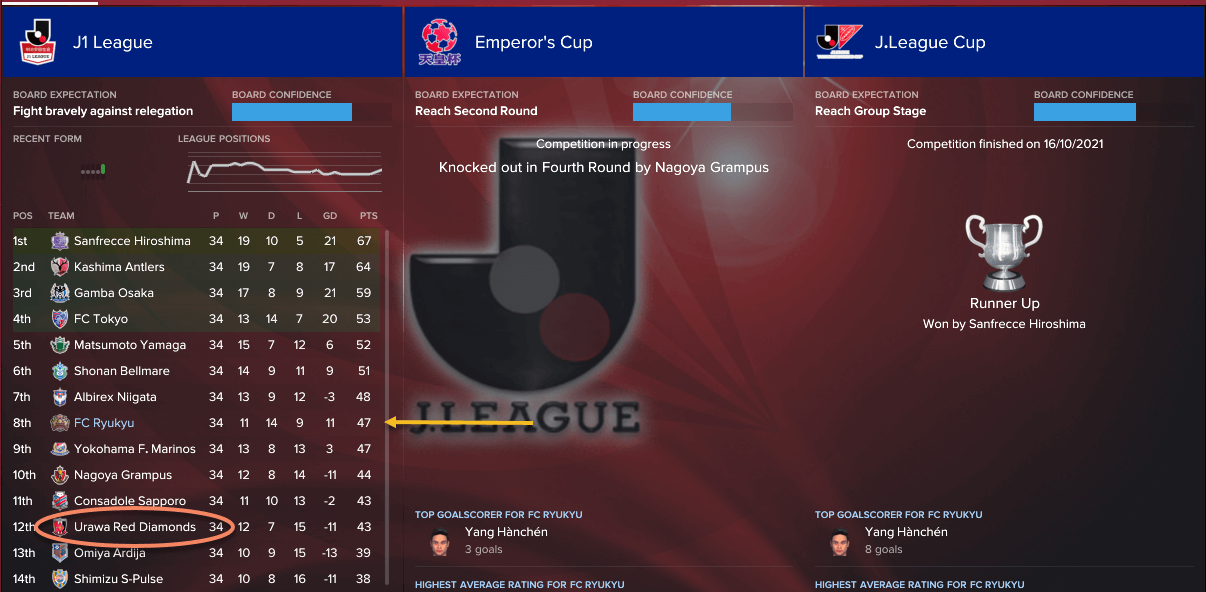 8th in the table, with the biggest club in Japan finishing 12th. Incredible. They also offered me a job, which was nice of them. But no thank you.
I don't think I can really explain what an incredible achievement 8th is.
Look at the average attendance in the league.
The next one above us has 3 times the gate we do – madness.
Look at the wage spend!
Again, we are paying our players a fraction of the team above us, and Jubilo went down.
Urawa Red Diamonds?
Just the €9m a season. Wow.
I think we are living up to my "Balancing the Books" reputation!

What's that? We had the two best players in the league? Nice one. Will we win the awards? Probably not. They seem to go to the players at the big clubs but still, what an effort from the skipper Mats, and Saks who I gambled on sticking in central midfield. They were awesome, though Saks tailed off a little towards the end.
The League Cup run was a particular highlight of the season.
Sadly, we bottled it on the day. We didn't turn up at all. It was a real shame, but the glory was in getting there. It was my first major final on FM17, so it was a bit of a kicker. Still, we will be back. Yang Hanchen was the top scorer in the competition though, so there was that.
The big question is, as ever, how the hell did we do it?
#ArgSt17 innit. It was beautiful when it came together. We start on standard, but depending on the situation I flick to attacking or overload. Overload typically comes into play straight after the half-time bollocking and I want them flying out of the traps. We've overturned some HT deficits so there might be something in it.
Also, we had some decent players.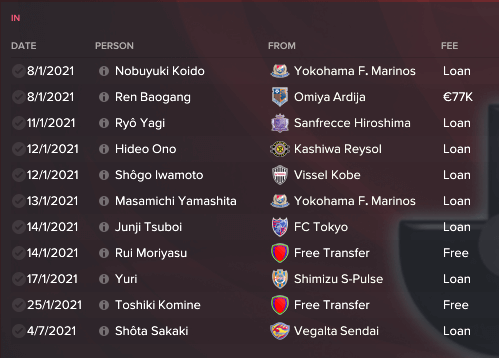 Straight from the top, Koido (see below, with numbers, 1) turned out to be a very good roaming playmaker from the DM spot. An average rating of 7.30, 55 passes completed per 90 at 84% and 7 goals is a fine return from a loan signing that didn't cost me a penny.
Ren (2), cost me €77k and I don't regret bringing him back but he didn't settle brilliantly. 8 goals, 47% shots on target and 1.61 shots on target per match didn't really match the guy who rated far lower than Ren, Otsuka. Ots scored 15 and got 50% on target – yet only got 1.01 shots per 90 on target. I need to get my head round that.
Iwamoto (3), came in and took over the keeper spot. Average rating of 7.11 and 4 penalty saves in a row in 3 consecutive 0-0 draws at the end of the season. Random!
Moriyasu (4), did pretty well when he came in at the end of the season when Mats got injured. If I cannot get Mats back then I won't be too worried.
Sakaki (5), I think I had on FM16 at Yokohama FC. He came in on loan and did fine, switching between central midfield, enganche and shadow striker often from the bench. 6 goals, 60% shots on target and 1.5 per 90. He is out of contract in the winter and I would like him.
So, I would say about 50% of the signings made the impact I hoped for.
Looking ahead to next season, I have no idea what is going to happen in the close season. Does that even make sense? Are bigger clubs going to come in for the boys that did well? I'm in a decent position – I have no financial pressure to sell as we have €2m in the bank and a transfer budget that would allow me to really strengthen the side. But, if one of the big boys comes in with the right offer, it will be tough to turn it down from the perspective of the player. Anyway, all players are secured on contracts so a buyer will have to pay up, which is cool.
I do need to improve the side though, if I am to push on. We've provisionally agreed extended loans on Iwamoto in goal and Mats at left back for the cost of €1.5k a week in wages. Koido and Sakaki have their contracts expiring at their parent clubs in the winter and I will move to bring them in if the deal suits. We must secure a right back, another centre back as the big man Ohashi has not done well since I spent €100k to bring him home. I'm happy with our attacking prowess, so no major changes needed there.
The recruitment plan will be this;
Check all J1 sides to see who might come on loan

Check the scouts to see who is highly rated

Dig into some performance stats and see who stands out
I'm still not convinced about the whole star rating on FM – our top scorer is a 2 star player which decent physicals and very impressive performance stats. Our back up right back has terrible physicals, is a 1 star player and was rated the second best right back in the league according to his average rating. Why am I looking to replace him? Not sure actually, just a feeling I have.
In conclusion, we smashed target last season. Shit, isn't that what Ranieri did?
OSU!