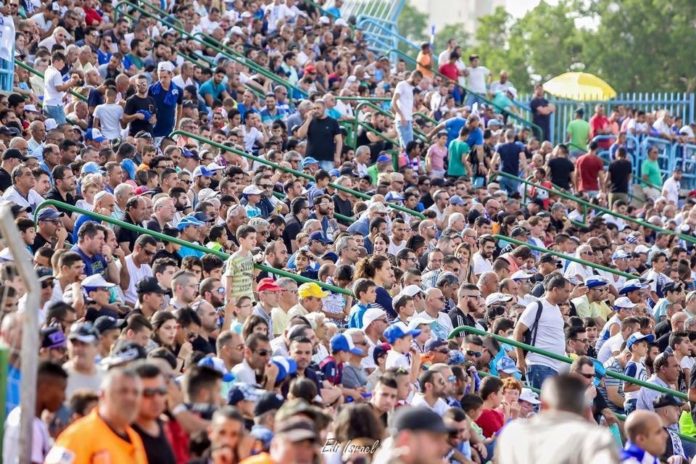 First Saturday in September, Hapoel Ashkelon FC have a blank Saturday, so we've arranged a match against Gaza. I use it to have a look at the two target men we have in on trial.
During his hour on the pitch, 21 year-old Paul Gomis does little wrong, but then he does little, full stop. Still, I remind myself, you can't really judge a player's quality from a friendly. The most you can aspire to do is an insight into his game.
Then it's the turn of 33 year-old M'peti Nimba. I don't sign 33 year-olds: they have a short shelf-life and they get injured. So in having a look at this guy, we're really just going through the motions.
With almost his first touch, Nimba scores with a beautifully improvised header from 20 years. His second is what people call an old-fashioned centre forward's goal, getting on the end of a cross to head home from 6 years. That presumably is what Dixie Deans did, over and over.
Once M'peti's showered and changed I suggest he comes up to my office to see if we can agree terms.
Did I say something about not judging players on trial in friendlies? And something too about not signing 33 year-olds?
I figure that if they're my own rules, I'm free to break them. It's football management, not religion.