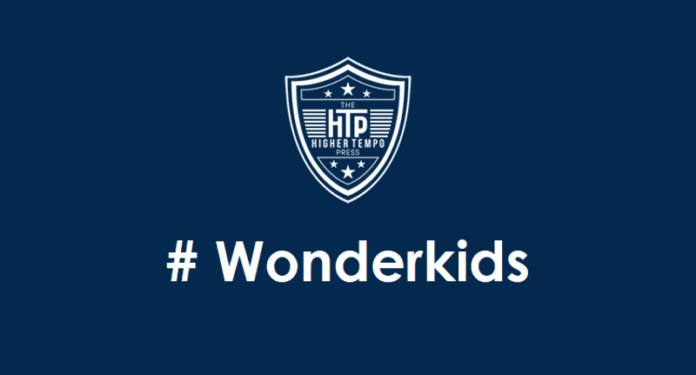 With FM24 due to be out on November 6th, many are turning their attention to the game's latest edition. One of the most exciting aspects of playing Football Manager is developing young players, as there is nothing better than turning a young starlet into a superstar.
Here are some players who could well be wonderkids in FM24:
Luka Vuskovic (Hadjuk Split)
The big centre-back is being talked about as one of the best young up-and-coming players in his position in the world. At just over 6 feet 3 inches, he is a player who can be highly effective in both penalty areas.
Despite only being born in 2007, Vuskovic has already made eight first-team appearances for Hadjuk. His main strengths are his pace, positioning and aerial threat. His talents have already led to the youngster agreeing to a move to Premier League Tottenham, who he will join in 2025. Spurs fought off competition from big-spending French outfit PSG to secure the defender's signature.
Ljubo Puljic (Bayern Munich)
Even another Croatian defender of what seems to be a never-ending production line of talented young defenders, Puljic, cost Bayern a fee of £2.8m from NK Osijek. The youngster is not yet the finished article, as his passing and tackling are not yet up to scratch.
However, what he does possess is his physique and determination to press opposition teams, which makes him a player worthy of signing, as he will only improve in the future. If he fulfils his potential, then he could become an elite centre-back.
If he makes a big move in the near future, Vuskovic will be more difficult to sign than if he remains with the Croatian giants.
Lamine Yamal (Barcelona)
The young Barcelona winger has burst onto the scene for the Catalan giants this season, having made his first-team debut at just 15. Without a doubt, Yamal is one of the brightest young players in the world game. The now-16-year-old has already made his international debut for the Spanish national team.
The youngster is likely to be one of the players with the biggest potential in the game and could well be a superb player to own on FM24 if, of course, you have the funds to prise him away from the Spanish champions.
Ethan Nwaneri (Arsenal)
The midfielder made his debut for Arsenal at the age of 15 and 5 months, making him the youngest player to ever appear in the Premier League. Nwaneri can play as an attacking midfielder and an inverted winger, which makes him a versatile asset.
Nwaneri is already an England under-18 international and has been training with the Arsenal first-team while featuring for the club's under-23s, too. His attributes are so strong that some have already compared Nwaneri to former Gunners midfielder Cesc Fabregas.
Ethan Mbappe (PSG)
The Mbappe name is, of course, a famous one, with PSG superstar Kylian Mbappe being one of the world's best footballers. However, Kylian is not the only member of his family who is making waves in the football world, as his young brother Ethan is developing a reputation for himself as a highly promising deep-lying playmaker for PSG.
Mbappe has already impressed for PSG's under-19 team, having made 17 appearances last season while scoring two goals. If he reaches even half the level of his sibling, then he will have a great career ahead of him.
Kendry Paez (Independiente del Valle)
The talented young attacking midfielder's potential has already been spotted by Premier League Chelsea, who the Ecuadorian will join in 2025 when he turns 18.
The diminutive star seems to have all the attributes to go on and become a top-class attacking midfielder, such as quick feet, agility and the ability to beat his opponent. He is also creative, as he can pick out his teammates when on the ball.
His ability on the ball has some observers comparing Paez to the likes of Neymar and even Lionel Messi. No pressure, then!
Estevao Willian (Palmeiras)
In recent FMs, we have been spoiled by Brazilian wonderkids in attack, with the likes of Vitor Roque, Endrick, and Marcos Leonardo all proving to be bargain signings who usually become top forwards.
Next off Palmeiras' production line is Estevao Willian, who, like his fellow Wonderkids, is a versatile forward player who could become an elite talent. Estevao is a player with flair, dribbling ability and excellent close control.
The forward's potential has already caught the attention of European heavyweights Barcelona, PSG and Real Madrid. He could be a bargain buy at the start of the game and develop into a top player, just like his compatriots have in recent editions of FM.
Who are the wonderkids you are looking to use in FM24?